Samui International Airport (USM) is one of the best-looking airports in Thailand. It's privately owned and run by Bangkok Airways. The airport is located between Bophut and Chaweng beaches. Opened in 1989, it has a strong tropical touch as most of the buildings have bamboo-and-thatch features.
The 2 terminals are open-sided, with plenty of tropical flowers that give travelers a beach vacation vibe. There are few air-conditioned neighborhoods, except for the offices and gift shops. Mostly serving domestic flights, Samui Airport is considered an international airport as it also receives flights from Singapore and Hong Kong.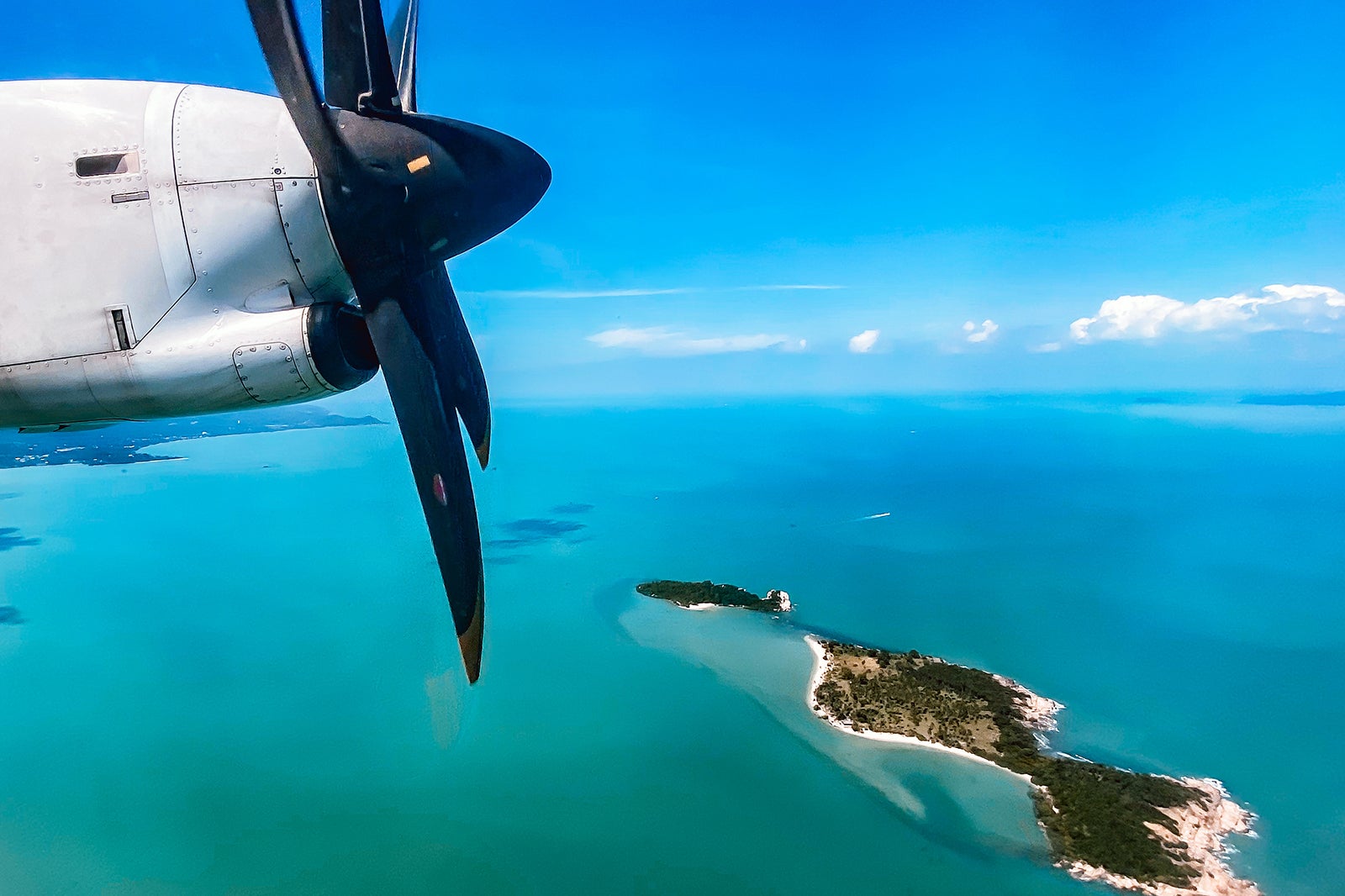 Samui Airport immigration and transfers
While Samui International Airport is one of the busiest airports in Thailand, the arrivals process is smooth relatively easy. Going through immigration, customs, and baggage claim usually takes a short time.
A wide choice of transfer options is available at Samui Airport. You'll find the following modes of transportation in the arrivals area:
Private automobile taxi cab
Private minivan taxi cab
Shared minivan transfers
Automobile rental counters
Note that you'll have to wait until the shared minivan has at least 6 passengers before it departs.
There's a public bus service opposite the airport's meeting building. Buses depart from the airport every hour from 7.30 am and 9.30 pm. You can also pre-arrange airport transfers or automobile rentals before arriving at Samui International Airport.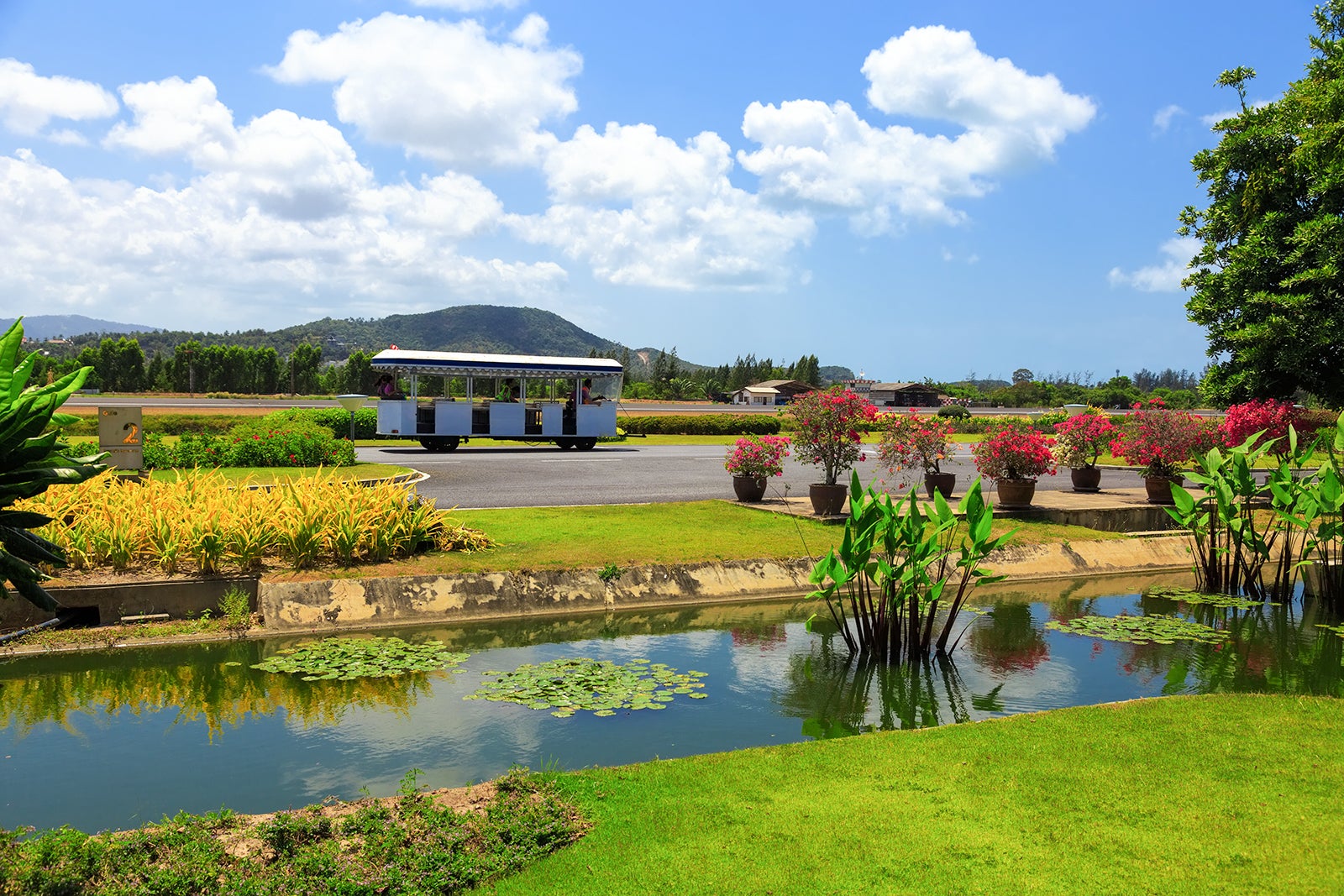 Facilities at Samui International Airport
Samui International Airport hosts a dedicated shopping and dining area named Samui Park Avenue. You'll find a good choice of plush boutiques, cafés, and restaurants here. These include a Jim Thompson shop, a Bookazine branch, a pub, and a pizzeria. It's pretty upmarket, sometimes even hosting live jazz music.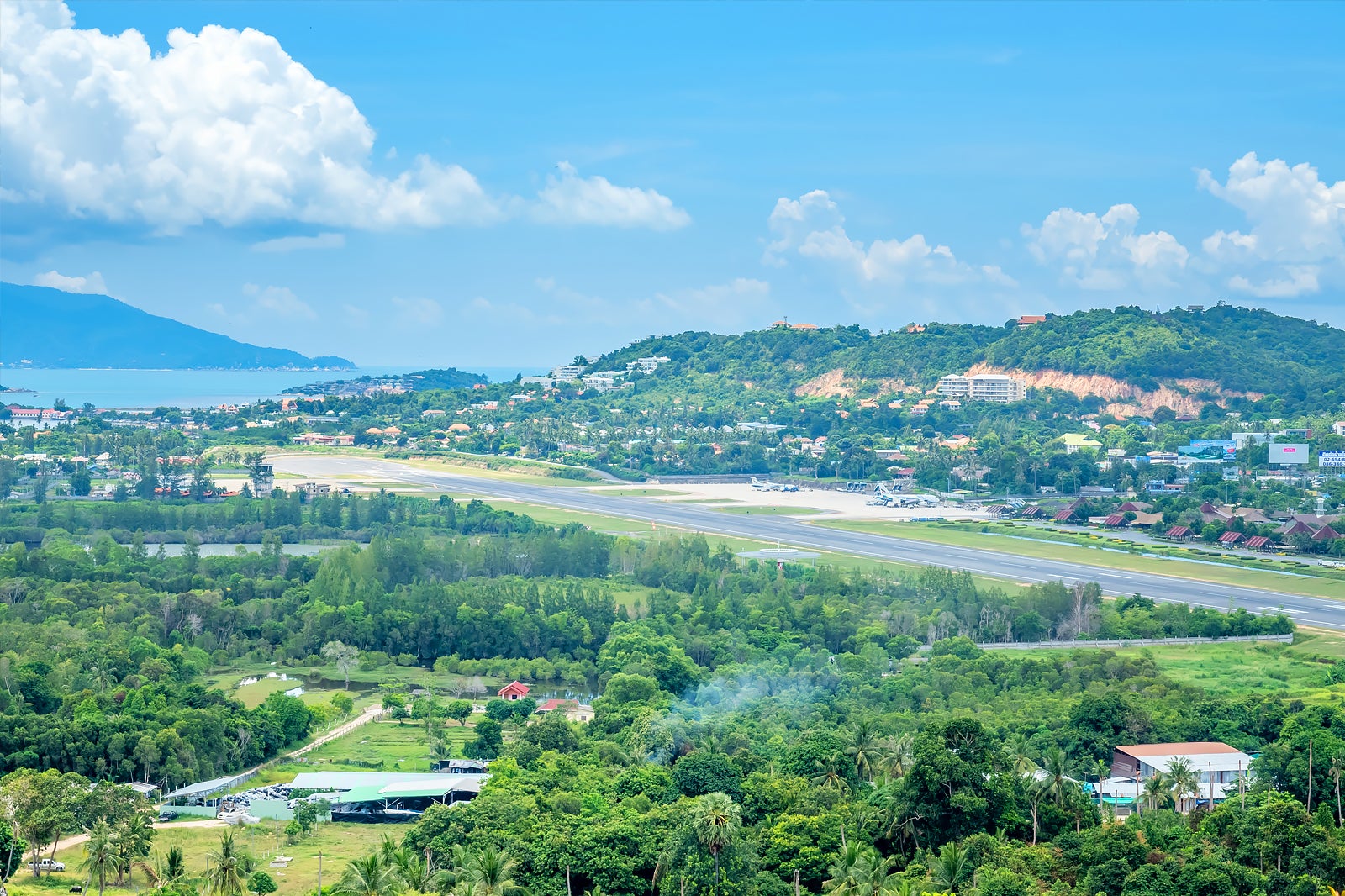 Samui International Airport
Location: Bophut, Koh Samui, Surat Thani 84320, Thailand
Back to top