The Royal Paradise Night Market in Phuket has around 100 stalls selling items ranging from smartphone covers and sunhats to bedcovers, lamps, and beachwear. This night bazaar 'begins' along the busy Rat-U-Thit Road outside Royal Paradise Hotel, and snakes through the middle soi ('alley' in Thai) of the hotel's 3 entranceways.
Royal Paradise Night Market in Phuket - one of the highlights of 10 Best Shopping in Patong Beach (Read all about Phuket Province here)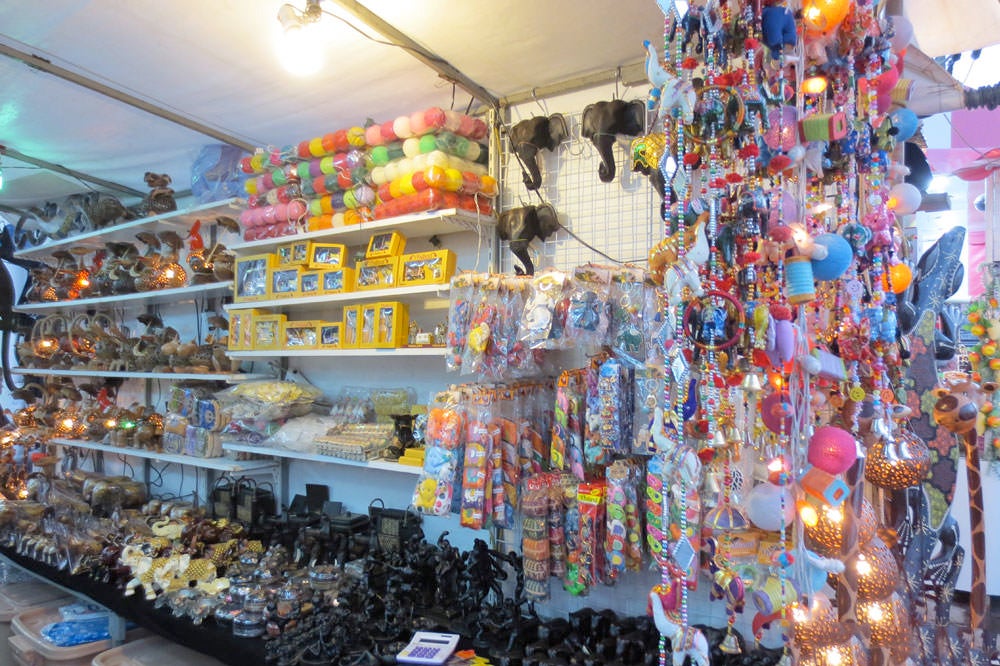 What to buy at Royal Paradise Night Market
Most stalls at the Royal Paradise Night Market offer typical souvenirs like carved soap ornaments, candle holders, and polystyrene-labeled beer coolers. There are several unique trinkets for sale, too, such as sandalwood ornaments and essential oils – you can even find a stand selling handcuffs.
Royal Paradise Night Market originally only dealt in jeans before branching out into bric-a-brac. If you're in the market for casual wear and jeans, this is one of the places in Phuket to shop.
If you want to rest your feet, head to the 'Dr. Fish' stand, where you can dip your feet into a tank filled with small flesh-nibbling fish. They help remove excess and dead skin from your lower legs and feet. It's a ticklish experience, but a fun one nonetheless.
Highlights of Royal Paradise Night Market
Shopping at Royal Paradise Night Market is a completely open-air experience – it's a good idea to dress light as there's no cooling ventilation apart from the evening breeze.
Unless prices are clearly marked, most vendors will assess your spending power by the way you look The language barrier is not so prevalent as many traders can speak English quite well. They often lend a hand if you're dealing with a non-English-speaking vendor. Always be polite and smile when bargaining.
Royal Paradise Night Market is within walking distance of many bars and pubs lining Soi Paradise. There are some excellent seafood restaurants diagonally opposite the market on Rat-U-Thit Road.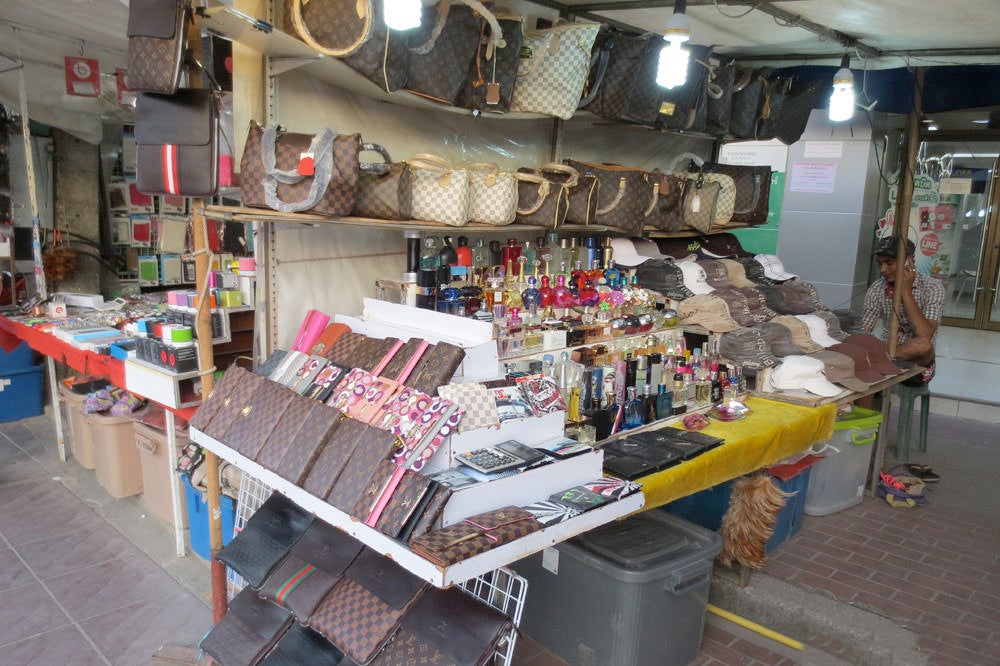 Royal Paradise Night Market in Phuket
Location: 143/6 Thanon Ratuthit Songroipi Road, Patong, Kathu, Phuket 83150, Thailand
Open: Daily from 6pm to 10pm
Back to top