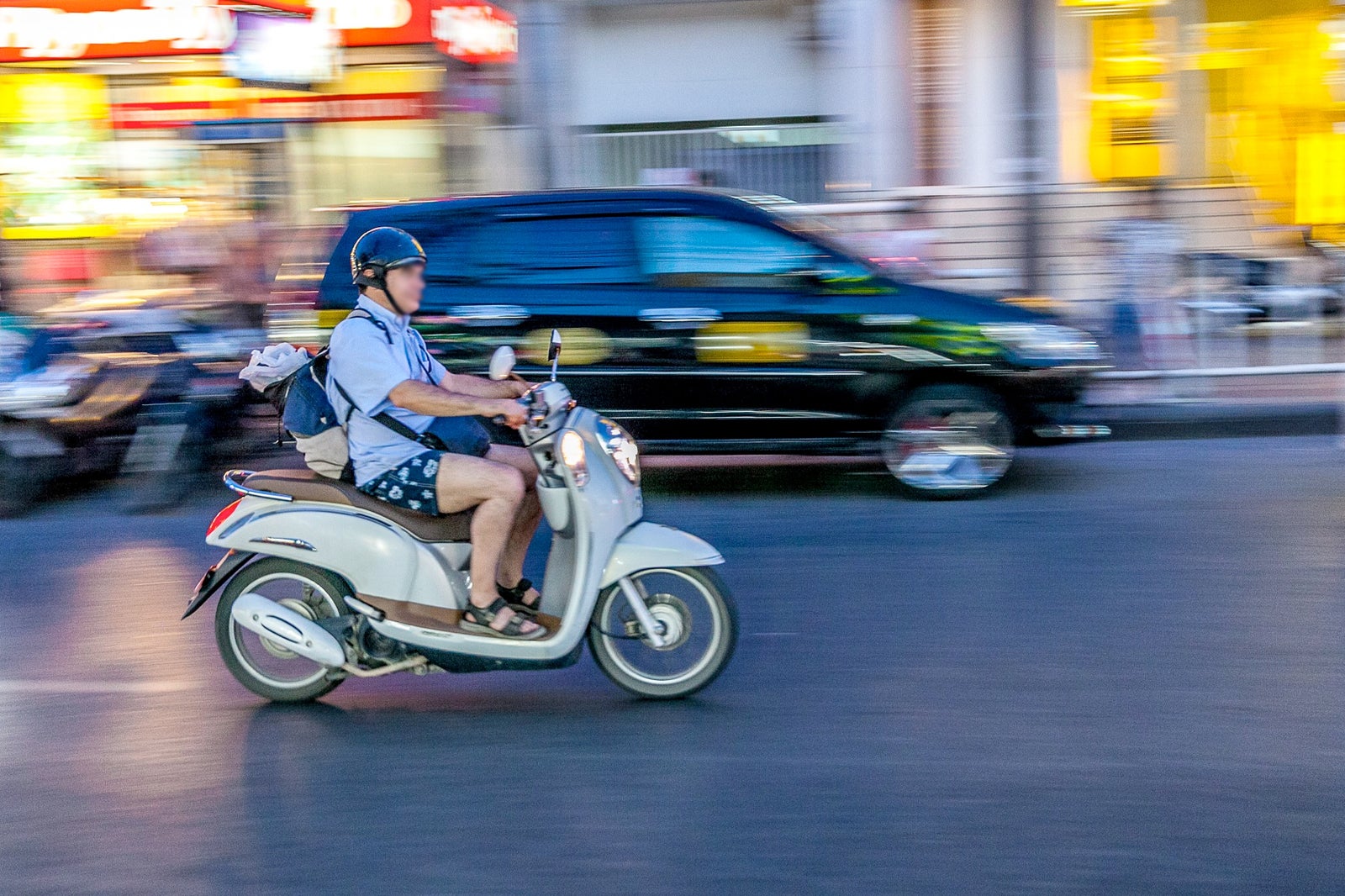 Renting a motorbike in Phuket is one of the easiest and most convenient ways of getting around the island. The nippy little scooters are very simple to operate and can dodge through the worst of the traffic, getting you from place to place in the quickest time. They are also one of the cheapest modes of transportation, with prices starting from 150 baht per day.
Naturally, motorbike rental in Phuket has its hazards, as does driving anywhere in the world. This page will take you through the potential pitfalls and hopefully insure that you have a worry-free time exploring the island on 2 wheels.
Renting a Motorbike in Phuket - one of the highlights of 7 Phuket Worries You Can Forget (and 3 Real Problems!) and Getting Around Phuket (Read all about Phuket Province here)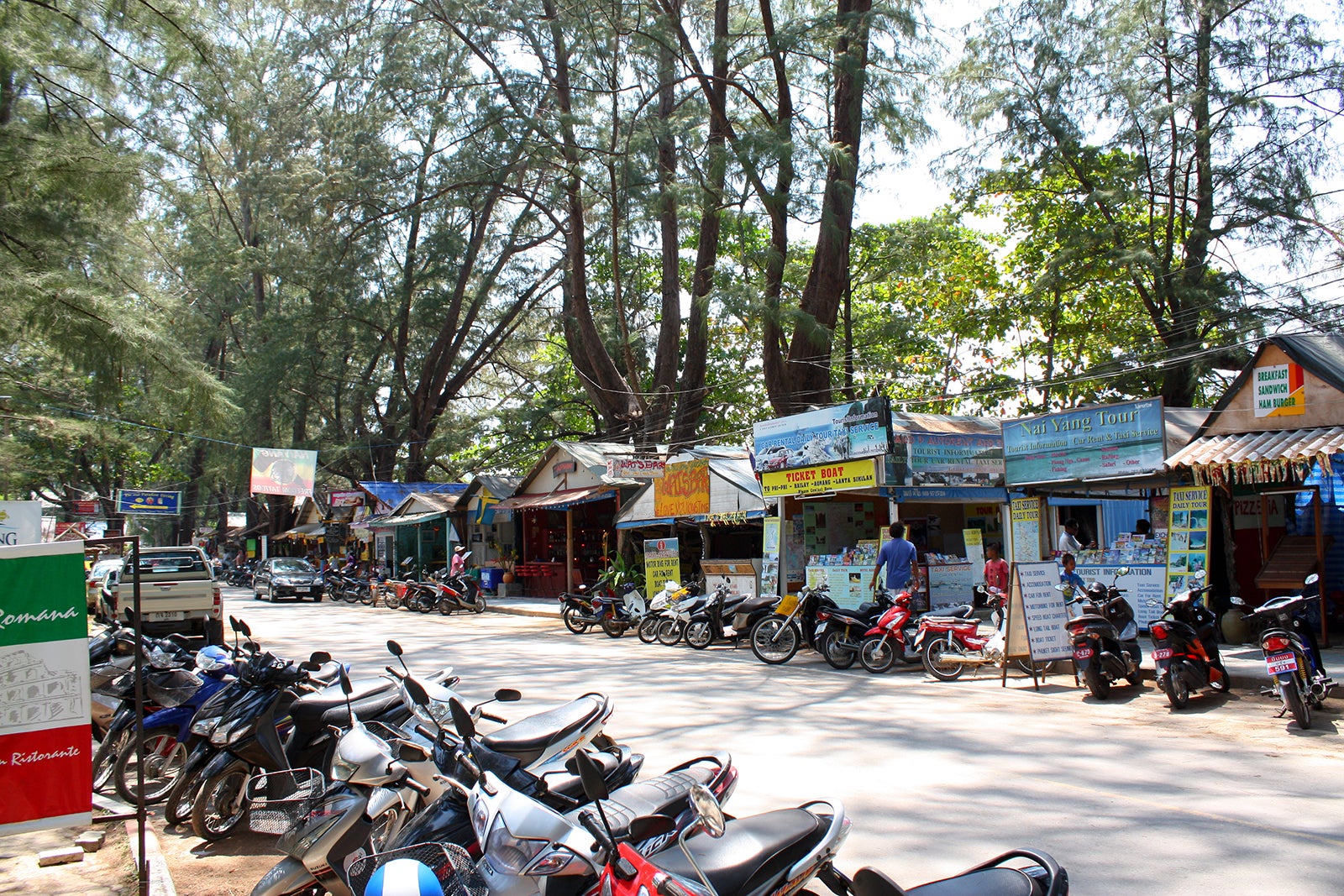 Phuket bike rental shops
Motorbike rental shops are quite common around Phuket, particularly in the resort towns like Patong, Kata and Kamala. They are especially easy to find around the cheaper hotels away from the beach. Most hotel information desks will be able to direct you to a nearby reputable place.
Look for well-established businesses that keep their vehicles in good condition. During the hiring process, the renter should inspect the vehicle and document pre-existing damage. You should never give up your passport under any circumstances, least of all when renting a vehicle. Let them take a photocopy, by all means, but the original should never leave you.
It is important to distinguish between the reputable and the disreputable shops as this is one of the more common scams in Phuket. It works exactly the same ways as the infamous jet ski scam, where you return your vehicle after having your fun and the renter points out some probably pre-existing, if not entirely imaginary damage and insists you pay well over the value of the vehicle to get it repaired.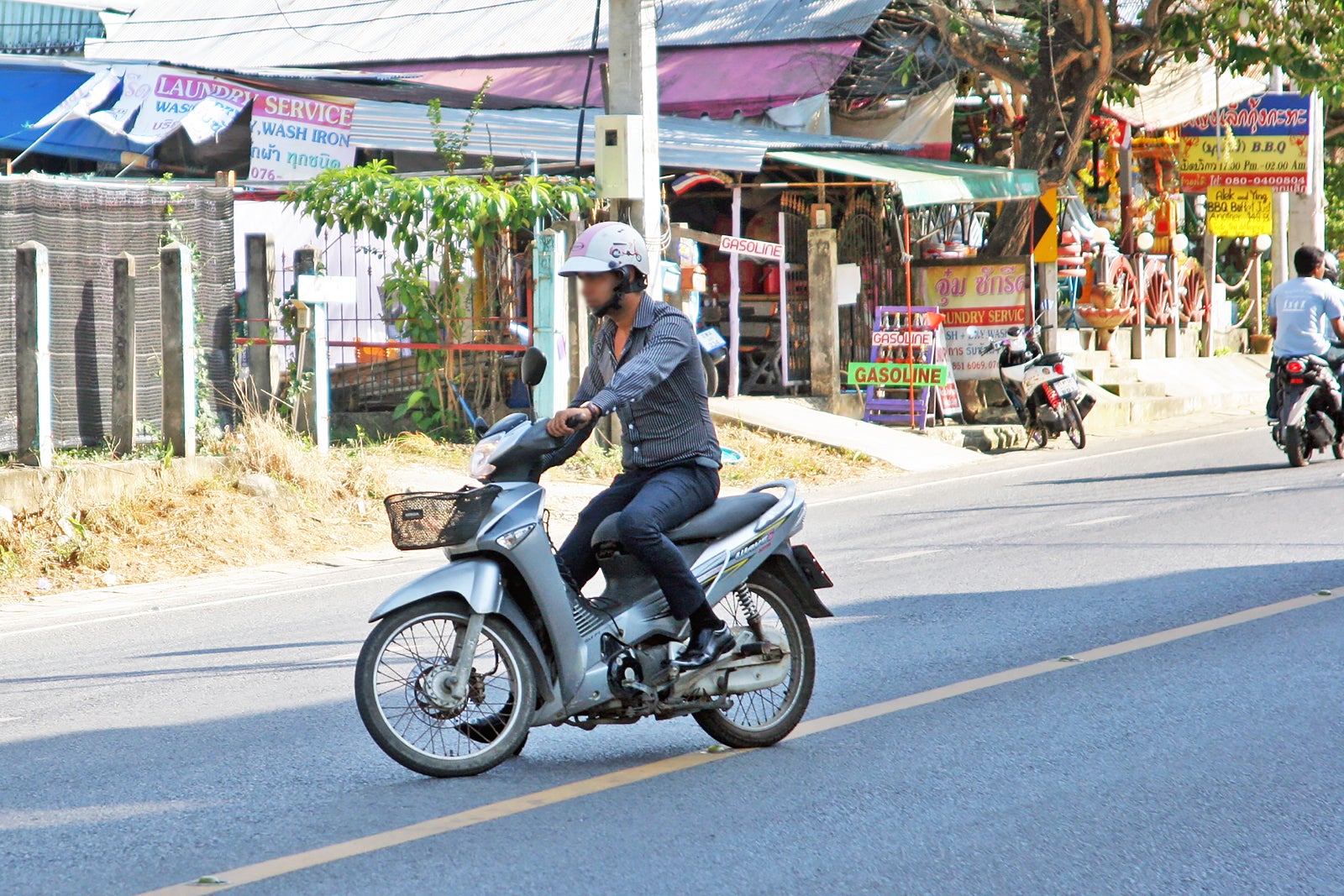 What you get when renting a bike in Phuket
A common type of rental bike in Phuket is the Honda Click, a 125 cc twist-and-go scooter. It's as simple to operate as it sounds, with no gears or clutch to worry about. Twist the handgrip to move forward and pull the brake levers to stop. More powerful bikes with more complicated controls are available from some shops but are largely unnecessary as a Honda Click is more than capable of getting you around.
Rental prices for a Honda Click start from 200 baht per day. Some shops increase their prices during the high season (November to April) to about 250 baht per day. If you know you will need the bike for a long time, you can save a bit of money by renting by the week (1,200 to 2,000 baht) and even by the month (from 3,500 baht).
You're required to pay a deposit, which will be the cost of 1 day, 1 week or 1 month, depending on the rental duration. Assuming there's no damage to the vehicle, you'll get your deposit money back upon returning the bike.
Good to know about renting a bike in Phuket
Always ask about the insurance you'll get with your rented motorbike. Most shops provide only the bare minimum government insurance, which covers the rider for medical costs up to 15,000 baht. This means that you'll need to pay for any damage to the bike and expenses from an accident.
Bigger and more reputable rental shops may have more comprehensive coverage, but the cost per day will also be higher. The shop should provide you with at least 1 helmet, though this may come at a small additional cost (about 20 baht).
Paying for petrol is your responsibility – most motorbikes use '91' (which denotes the octane level), which costs from 30 baht per liter from petrol stations. The price per liter from standalone pumps and roadside stalls selling whiskey bottles filled with fuel is usually higher. The bike must be returned containing the same amount (or more) of petrol or you might risk losing some of your deposit.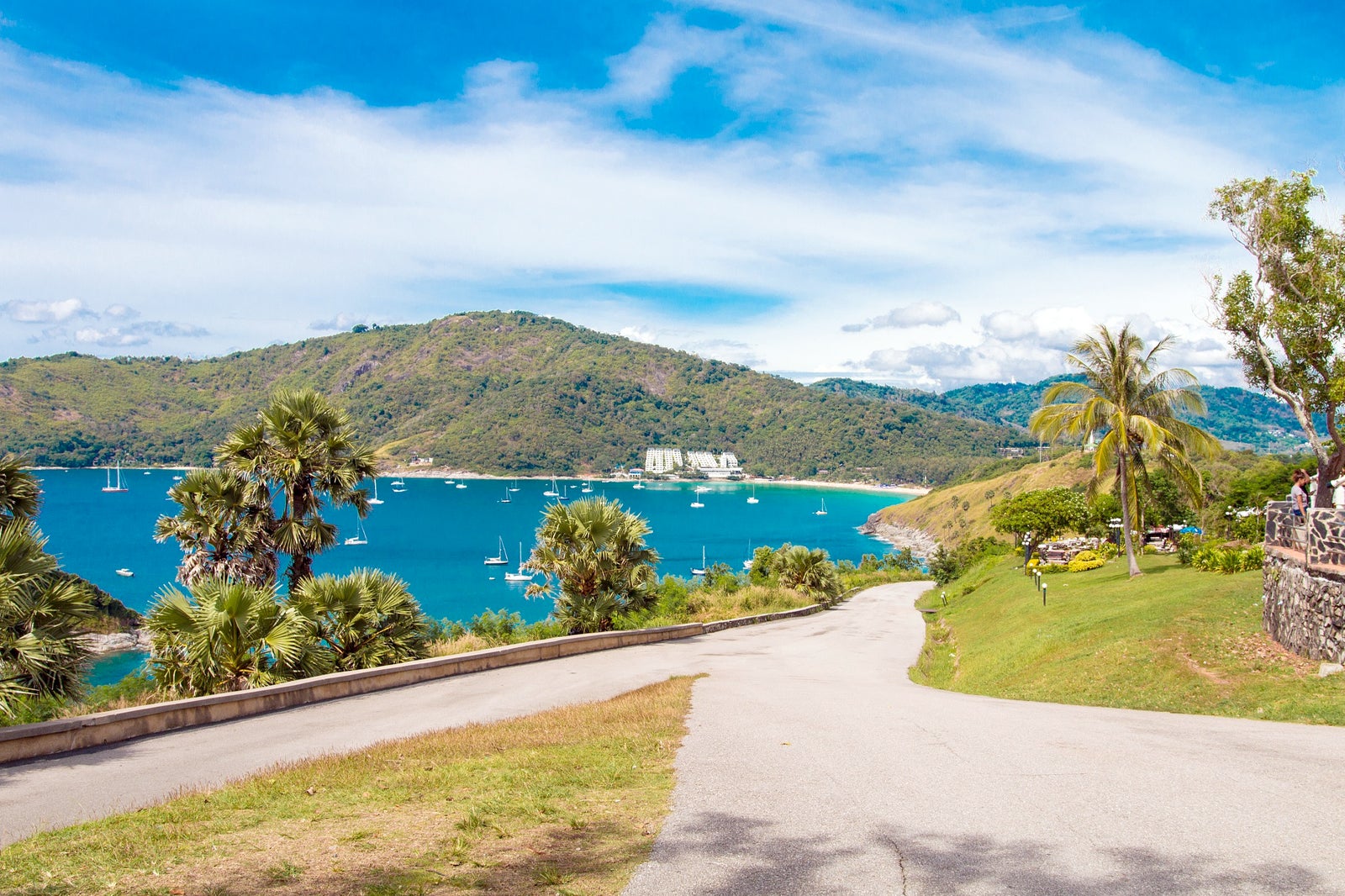 Driving a motorbike in Phuket
Motorbike accidents are among the most common causes of injury for tourists visiting Phuket. The roads can be very dangerous, particularly to foreign tourists who aren't used to the idiosyncratic nature of Thai driving. With adequate care and vigilance, it's entirely possible to explore the island without mishap.
You need to carry a Thai or international driving license to ride a motorbike in Thailand. A fine of about 400 baht is charged if you're caught without one. Helmets are required for both the rider and passengers. Police might stop you if you're driving around in just your swimsuit, though they rarely fine you – they'll just ask you to put a T-shirt on. Police checkpoints are common around the tourist hubs of Phuket, particularly Patong, Karon and Kamala.
The roads in Phuket are quite old, many of which have potholes and unnoticeable bumps, so it's best to drive slowly and carefully. Flat tyres are common, but you can replace them at one of the many repair shops around the island. Regardless of how good a driver you are, your biggest threat usually comes from other road users – be wary of vehicles coming up behind you or out of small junctions.
Back to top