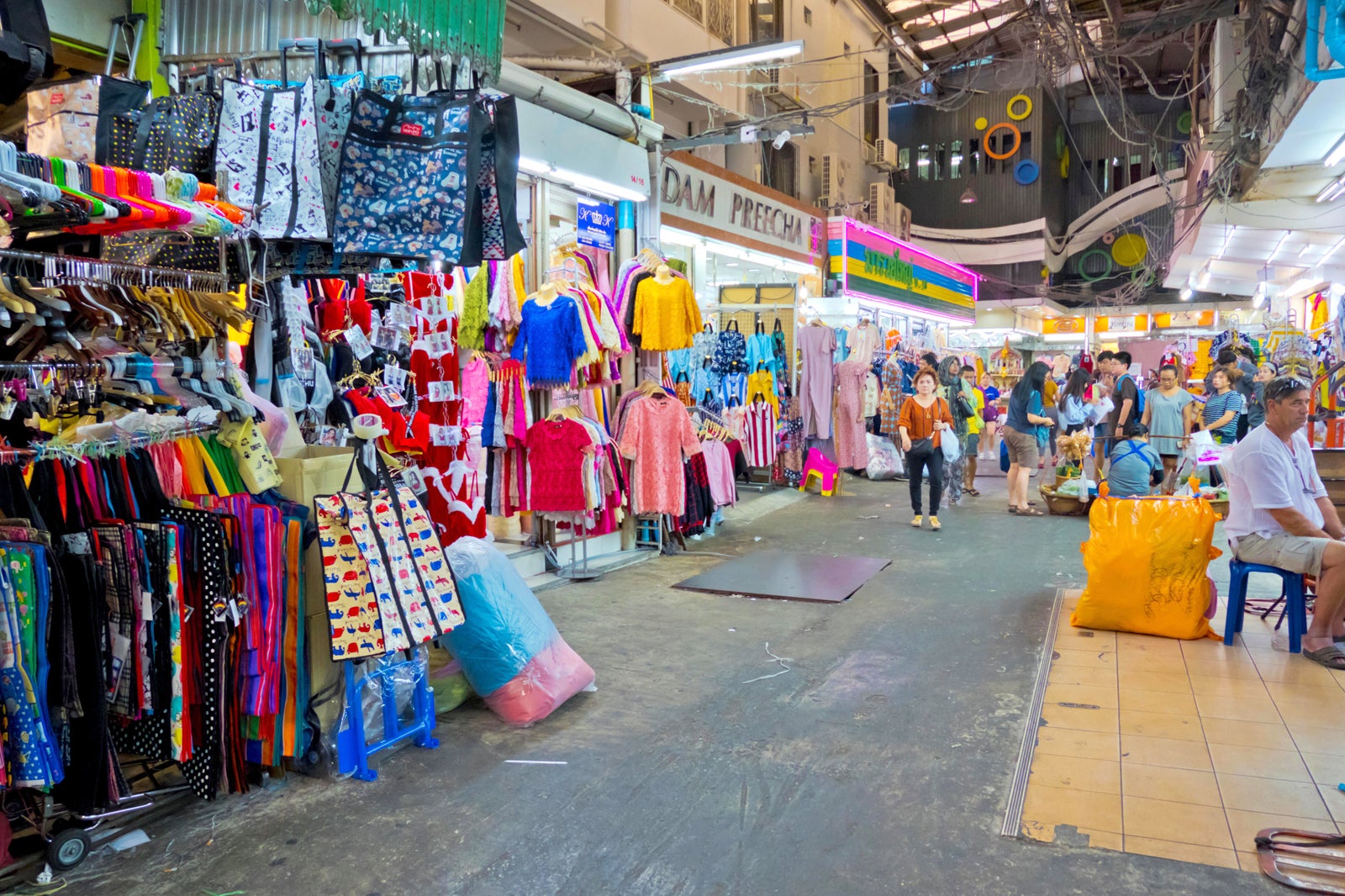 Pratunam Market is a major market in Bangkok selling clothes, shoes, and fashion accessories at wholesale prices. Enter the small alleys and jam-packed small streets and you'll find yourself in the middle of a clothes-maze. Prices are very cheap, and most shops offer retail prices for single pieces.
Located at the intersection of Ratchaprop and Petchburi roads (next to the Amari Watergate Bangkok hotel), Pratunam Wholesale Market is filled with shops and tiny stalls flowing over to the sidewalks and extending all the way to Baiyoke Towers I and Baiyoke Towers II on Ratchaprarop Soi 3.
Pratunam Market in Bangkok - one of the highlights of 8 Best Things to Do in Pratunam and 10 Best Places to Go Shopping in Pratunam (Read all about Bangkok here)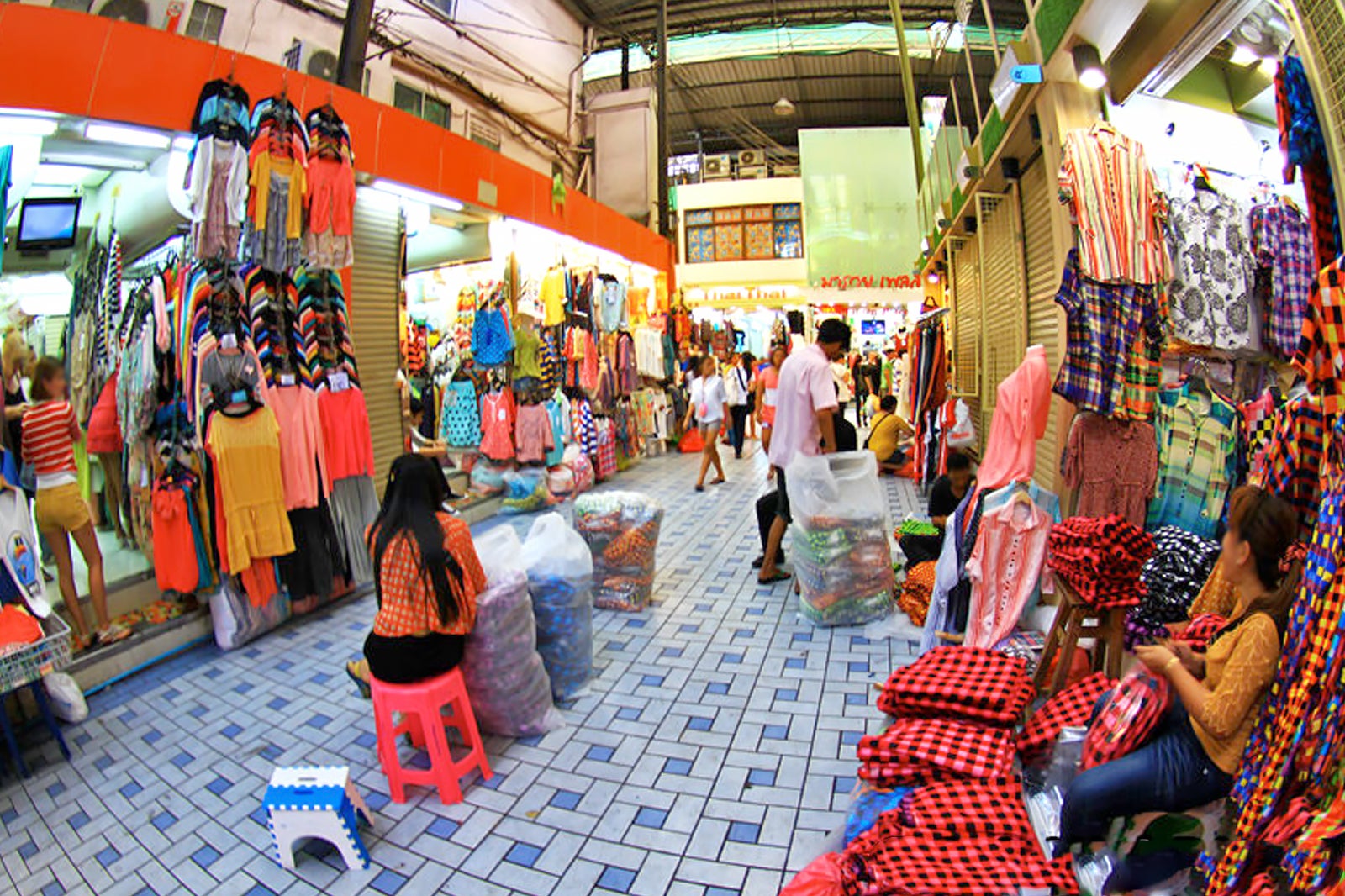 Pratunam Market highlights
More than a shopping experience, the market offers an immersion in the local way of life – vendors working their sewing machines, packing and unpacking orders, carting trolleys up and down the narrow aisles, and shouting gossip at each other for lack of a better thing to do. It offers a stark glimpse into what shopping used to be like before the arrival of air-conditioned malls.
Shops and vendor stalls at Pratunam Market display all kinds of clothes, from shorts, T-shirts, formal evening dresses, suits, winter jackets to bizarre outfits and costumes. The section closer to Petchaburi Road has a large concentration of fancy dress and embroidered costumes (think sequins, feathers and beads).
Deeper in, closer to Baiyoke Tower I, the collection becomes less fancy but more suitable for everyday wear. Modern fashion, such as jeans, bikinis, funny T-shirts and safari pants are found in the aisles just opposite the entrance of Baiyoke Suite Hotel.
Across from Pratunam Market, Baiyoke Tower I offers 5 floors of similar clothing and a good handful of shops selling accessories such as leather totes, belts, faux jewelry, women's shoes and baseball caps. The building is air-conditioned, thus making it a nice escape from the midday heat.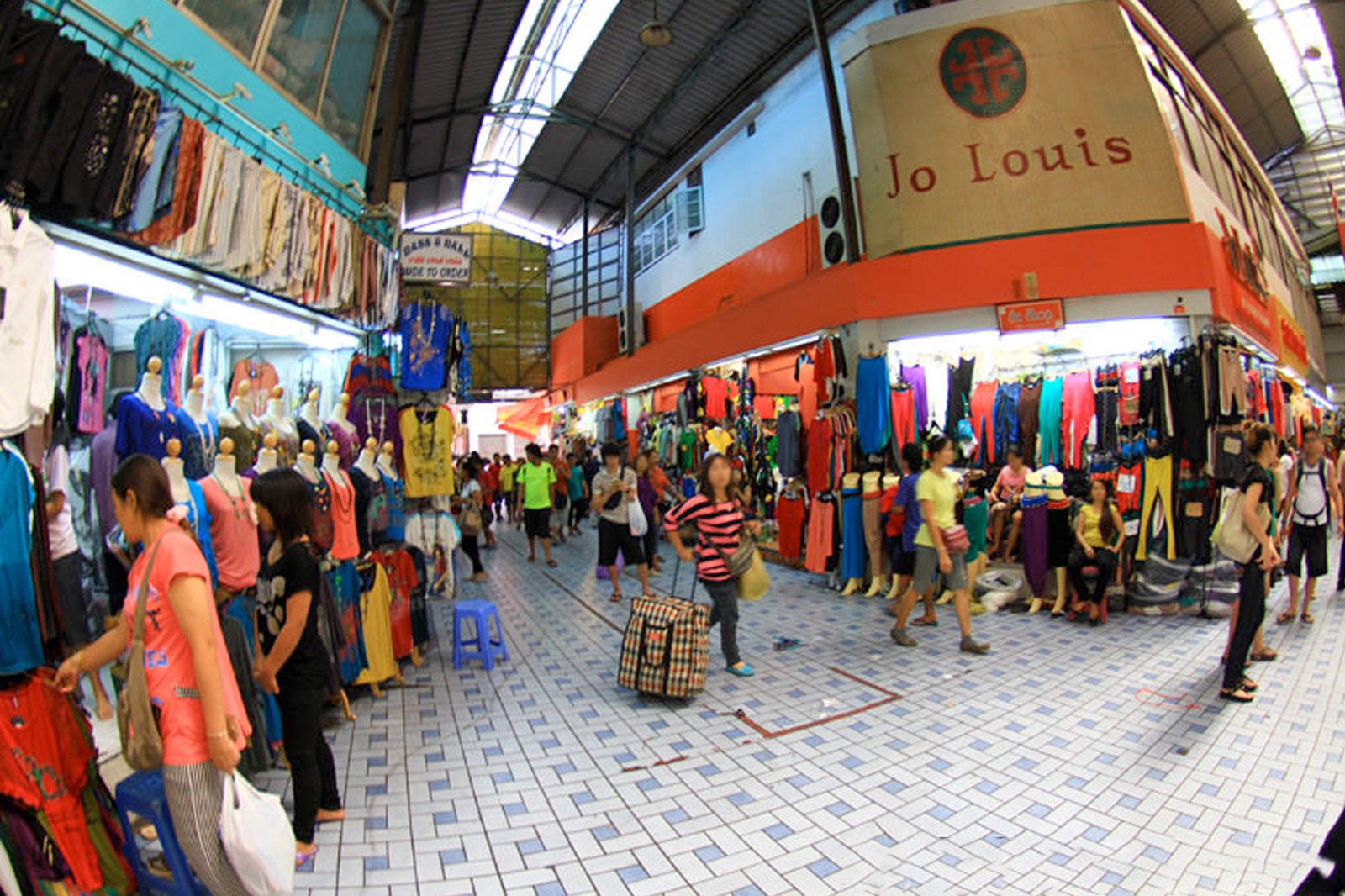 Good to know about Pratunam Market
Pratunam Market targets lower- to lower-middle-income buyers, and, as with other outdoor markets in Bangkok, the price reflects the quality. Shops offer wholesale prices when you buy 3 pieces or more, though buying single pieces won't cost you that much more. On top of that, bargaining is acceptable, though you barely need to – items are already very cheap.
Some rules of thumb: No exchange, no trying on and no refund. When you see brand-name items, expect, at best, copies.
The market itself is open 24 hours, but the dynamic is different throughout the day. Retail shops open at about 10am until 9pm, but this may vary. For visitors and shoppers, the best time to go is between 11am and 8pm.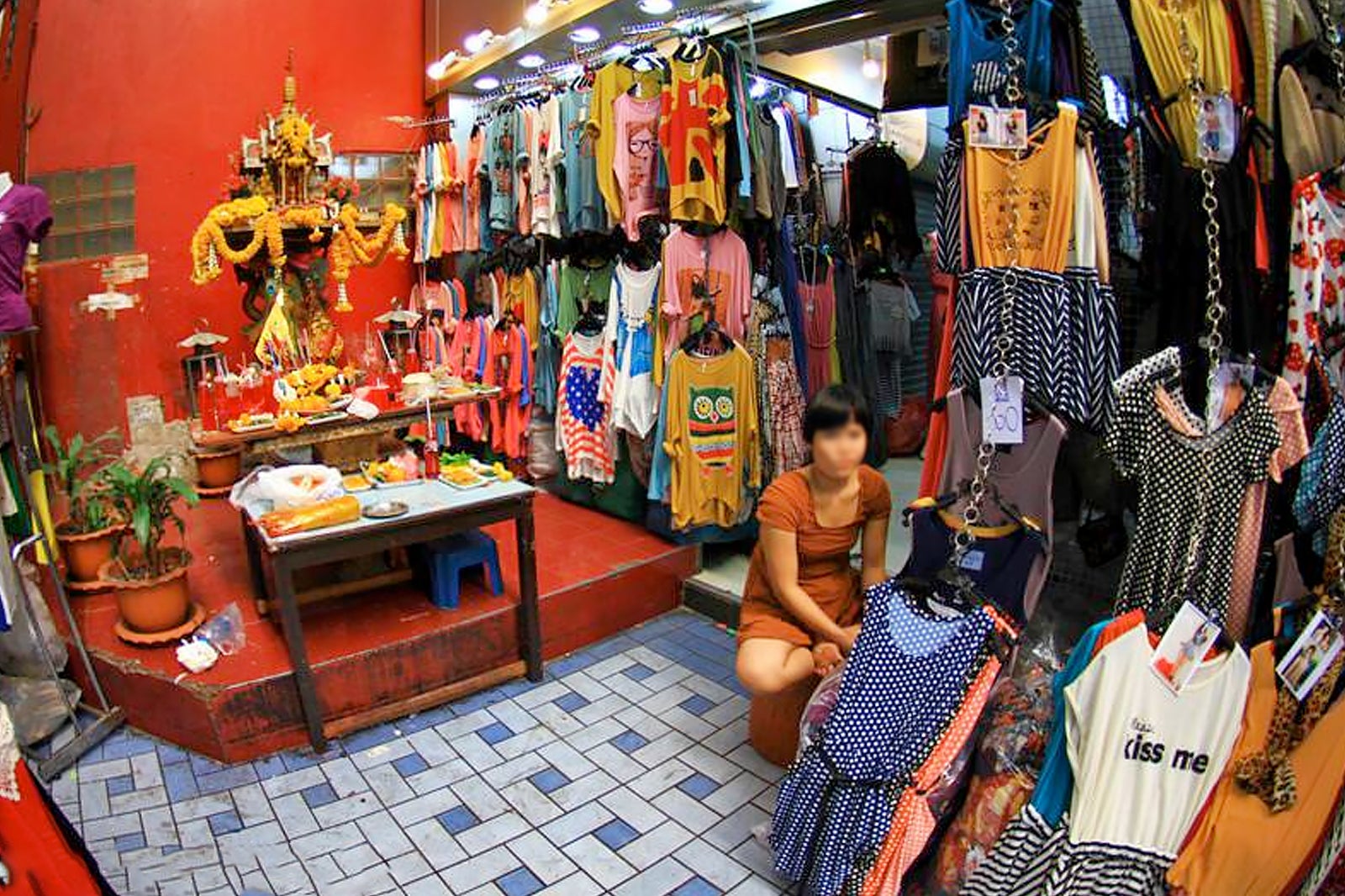 Pratunam Market in Bangkok
Location: Phetchaburi Road, Ratchathewi, Bangkok 10400, Thailand
Back to top