Plane spotting is a popular activity in Phuket. The hotspot for watching planes coming into land is at the western end of Phuket International Airport runway, at the southern end of Mai Khao Beach. The place is idyllic: Mai Khao Beach is up to 50 meters wide at low tide, and the turquoise colors of the sea, especially between 10am and 2pm, offer stunning photo opportunities.
Every day, many people gather at the end of the runway to get their photo taken with a plane. With a capacity of 30 flights per hour at Phuket International Airport, you hardly need to wait a long time between planes landing.
As planes must face the wind when they take off and land, you have 2 plane spotting seasons in Phuket. During high season (December to April), the wind blows from the northeast toward the southwest, landing directly over the beach. It's just the opposite in low season, with planes taking off toward the west, so you can see them departing overhead.
Plane Spotting in Phuket - one of the highlights of 7 Best Things to Do in Mai Khao Beach (Read all about Phuket Province here)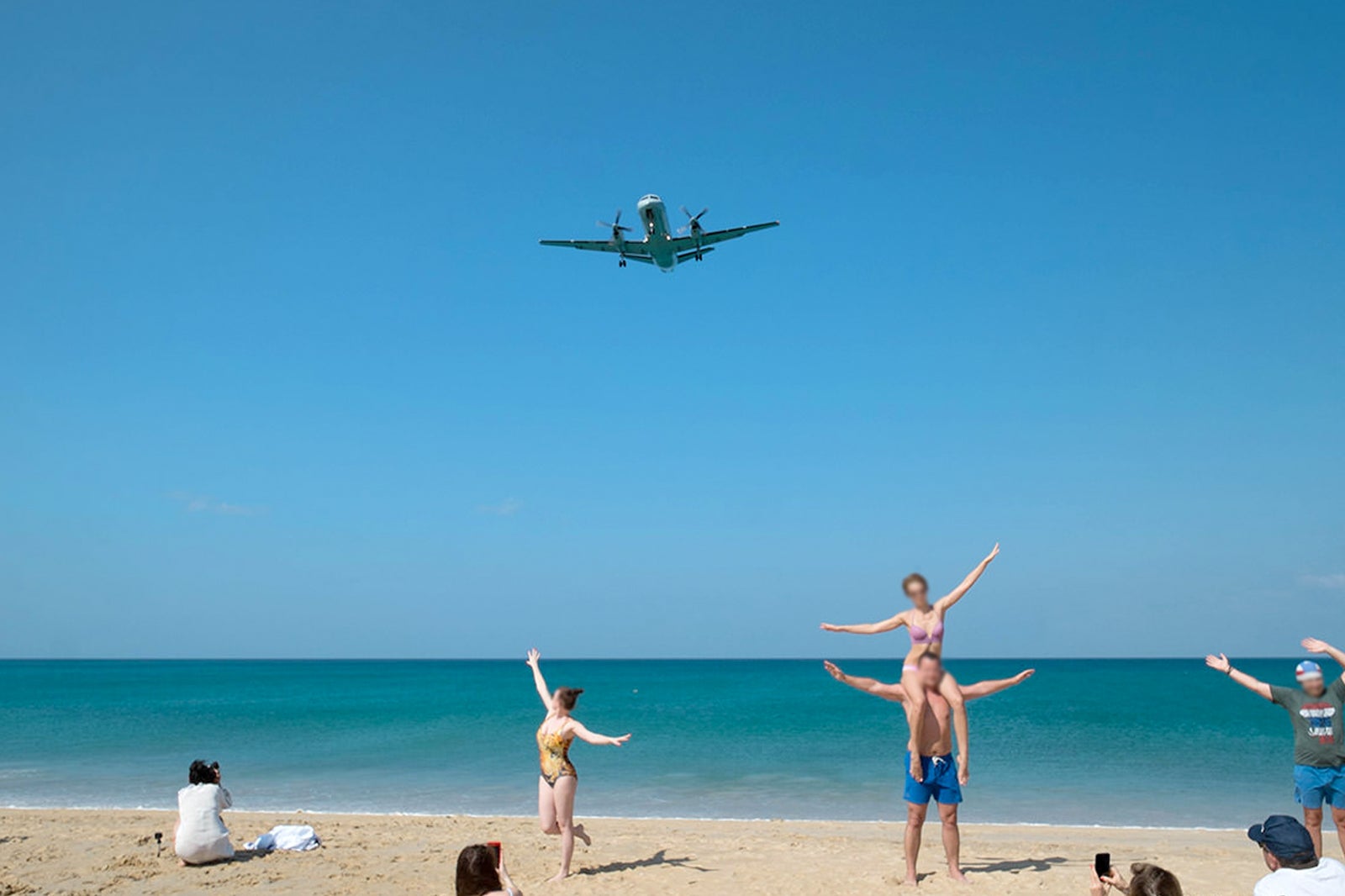 How to get to the best plane-watching spot in Phuket
You can get to the western end of Phuket Airport's runway on Mai Khao Beach either from the south or the north. From the south, you can park by the Sirinath National Park checkpoint and walk about 1 km northward along the beach to get there.
From the north, you can get to the beach through Soi Mai Khao 6. There's a paved trail heading south that starts right next to the Coriacea Boutique Resort. You can travel on this path on a motorbike. You'll pass in front of Grand West Sands Resort & Villas, and reach a point where you'll find a few stalls selling food and drinks under the shade of pine trees fringing the beach.
Phuket International Airport is just a few meters away from that point. There's also about 1 km between Coriacea and the plane-watching spot.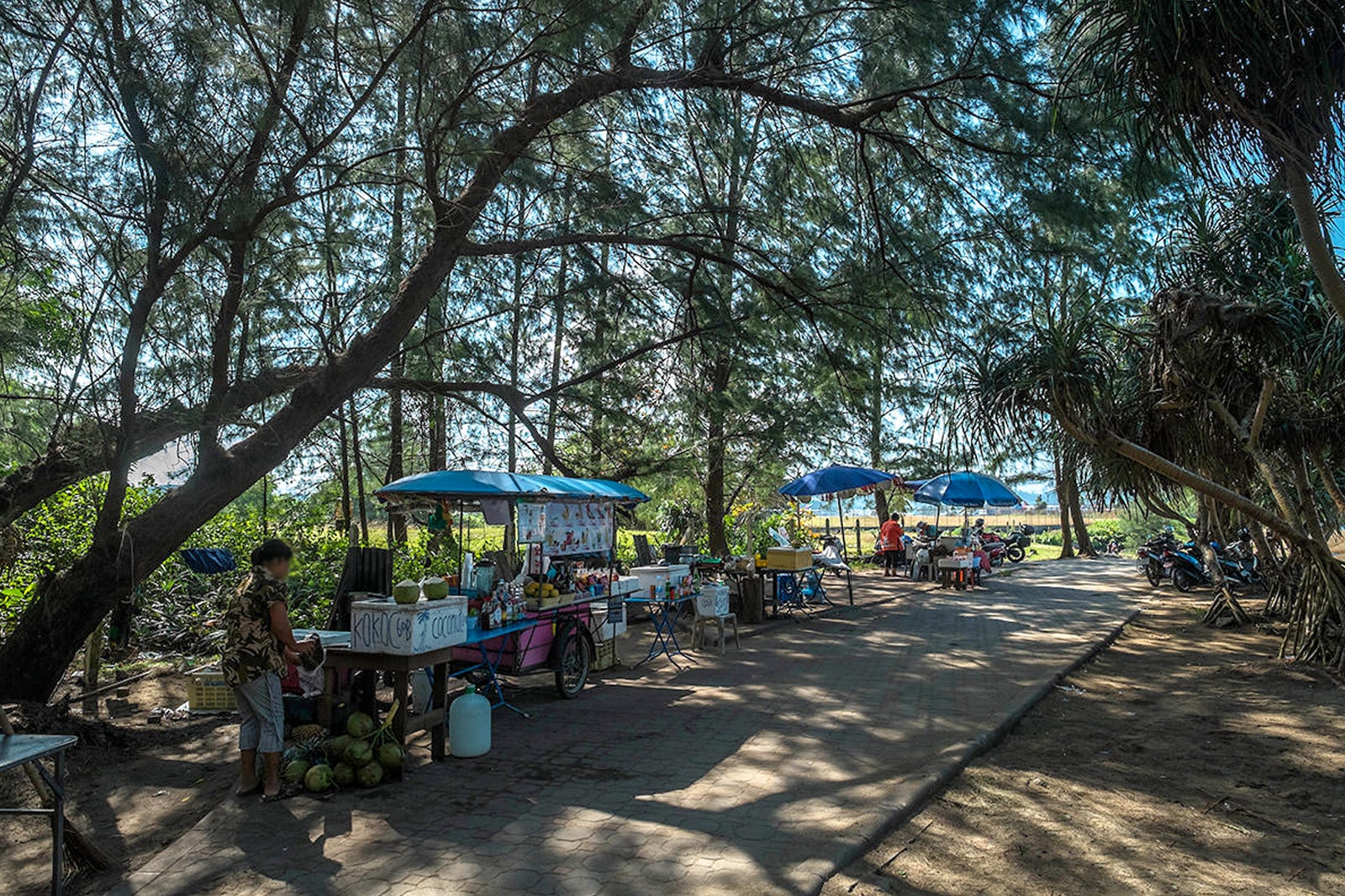 Phuket plane spotting cautions
Airport authorities don't see the presence of plane spotters in a very favorable way. They tried to restrict the area in 2016 but failed to do so as the beach is public land. Simply be cautious if you go there. Some planes land very low above the fence and the sound of their jet engines can cause permanent hearing loss. Objects left carelessly around could potentially fly around, thanks to the power of the aircraft turbines.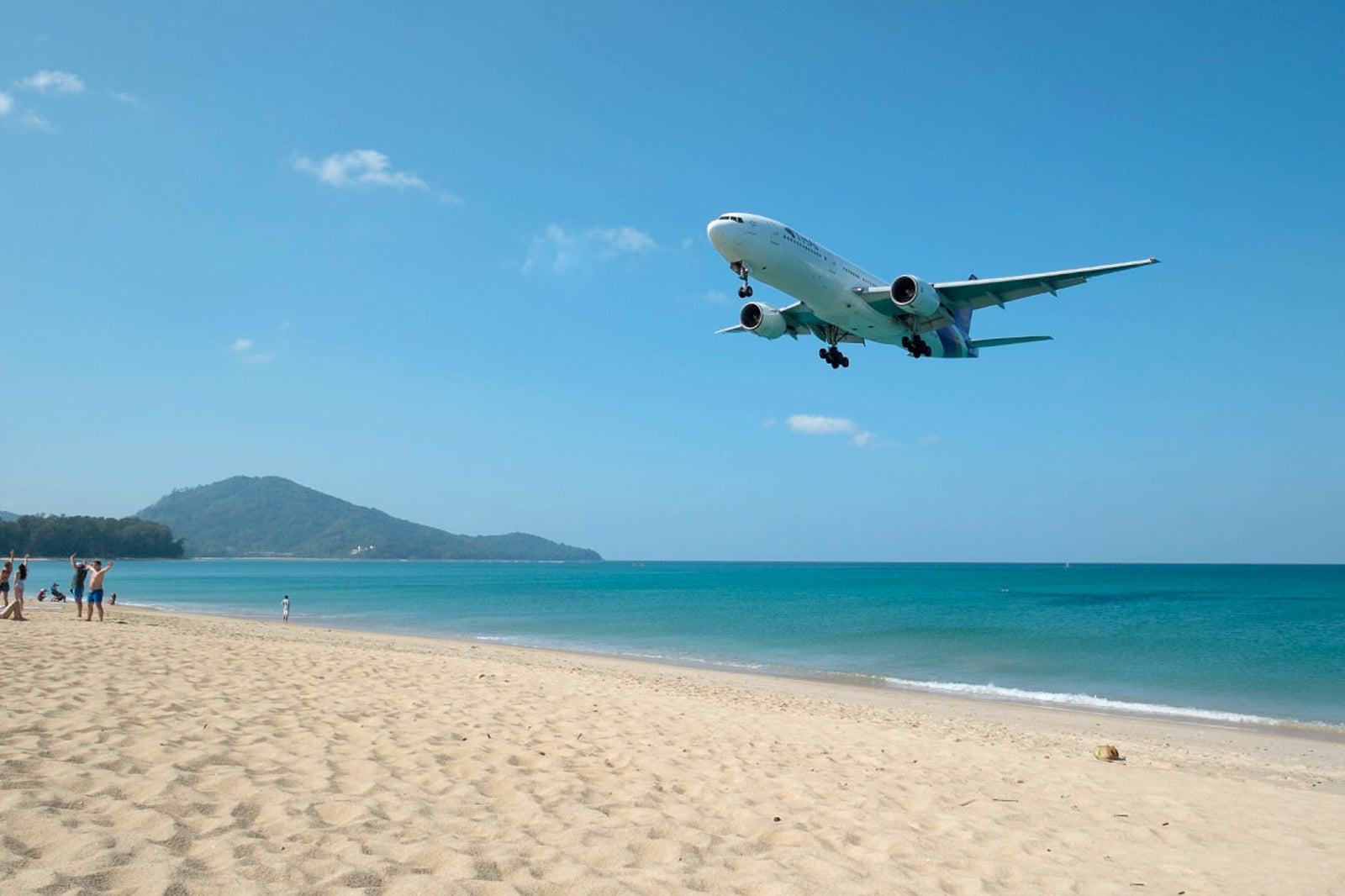 Plane Spotting in Phuket
Location: Mai Khao Beach, Thalang, Phuket 83110, Thailand
Back to top