Pi Leh Bay is one of the most impressive sites on Koh Phi Phi Leh. Also known as Ao Pileh, Pileh Lagoon, Pileh Cove or Pi Ley Cove, it is like a canyon, almost cutting Koh Phi Phi Leh in 2. Located on the eastern side of the island, a few hundred meters south of Viking Cave, it takes about 30 minutes for a long-tail boat to get here from Tonsai Bay, the main arrival/departure pier on Koh Phi Phi Don.
Pi Leh Bay - one of the highlights of Koh Phi Phi Leh and 10 Best Snorkeling Spots in Phi Phi (Read all about Ko Phi Phi here)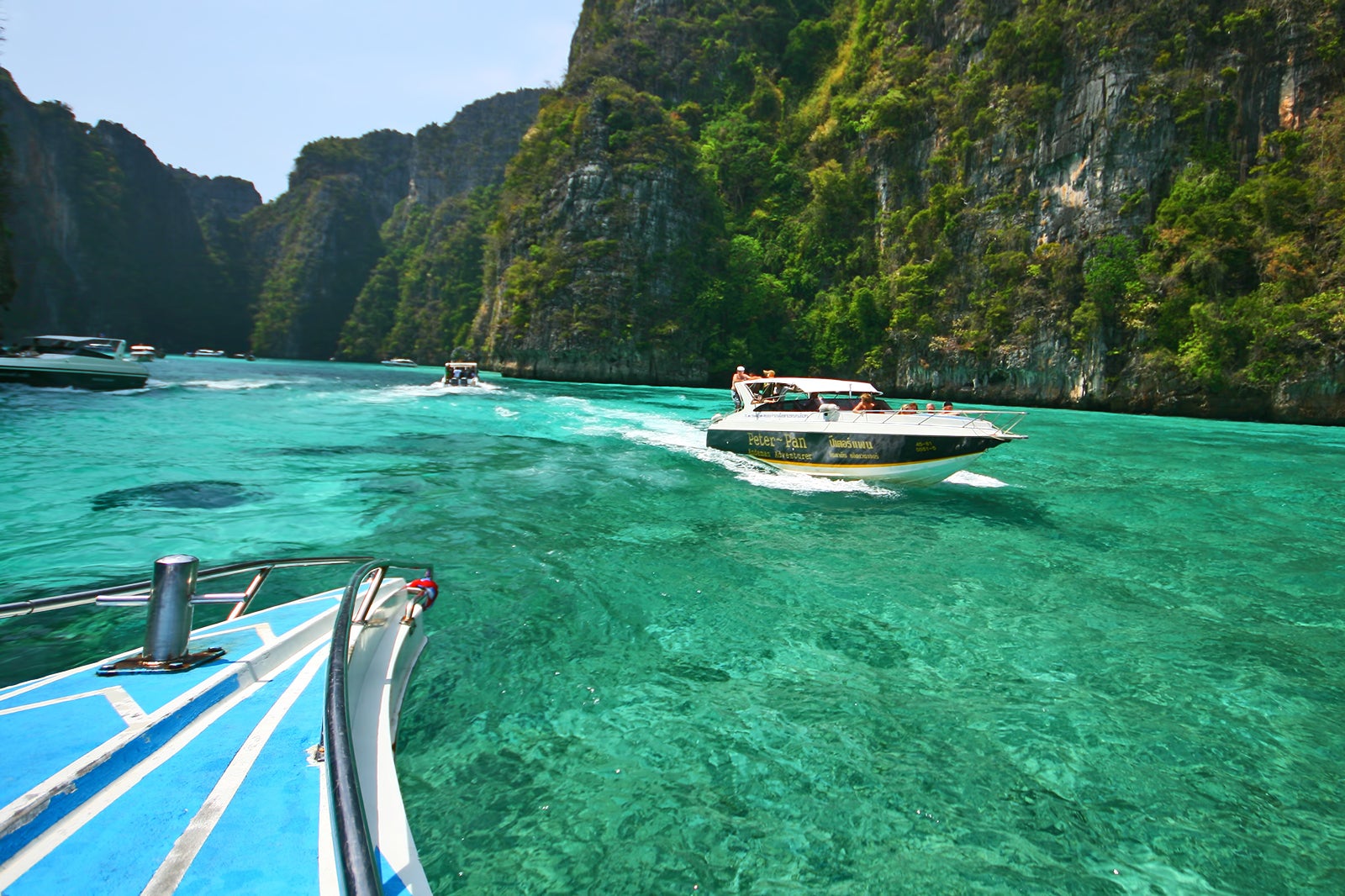 At a length of 600 meters, this long, thin bay offers great snorkeling opportunities. Framed by 100-metre-tall limestone cliffs, it's in shade most of the time, except between 11am and 1pm – the best time to photograph the outstanding beauty of its emerald green water.
At some spots around Pi Leh Bay, it seems that the water is lit from the seabed, making it a spectacular sight to see. The western side of Pi Leh Bay features a few small beaches at the foot of the cliff, but most of the boats stay in the center of the lagoon while their guests go bathing and snorkeling.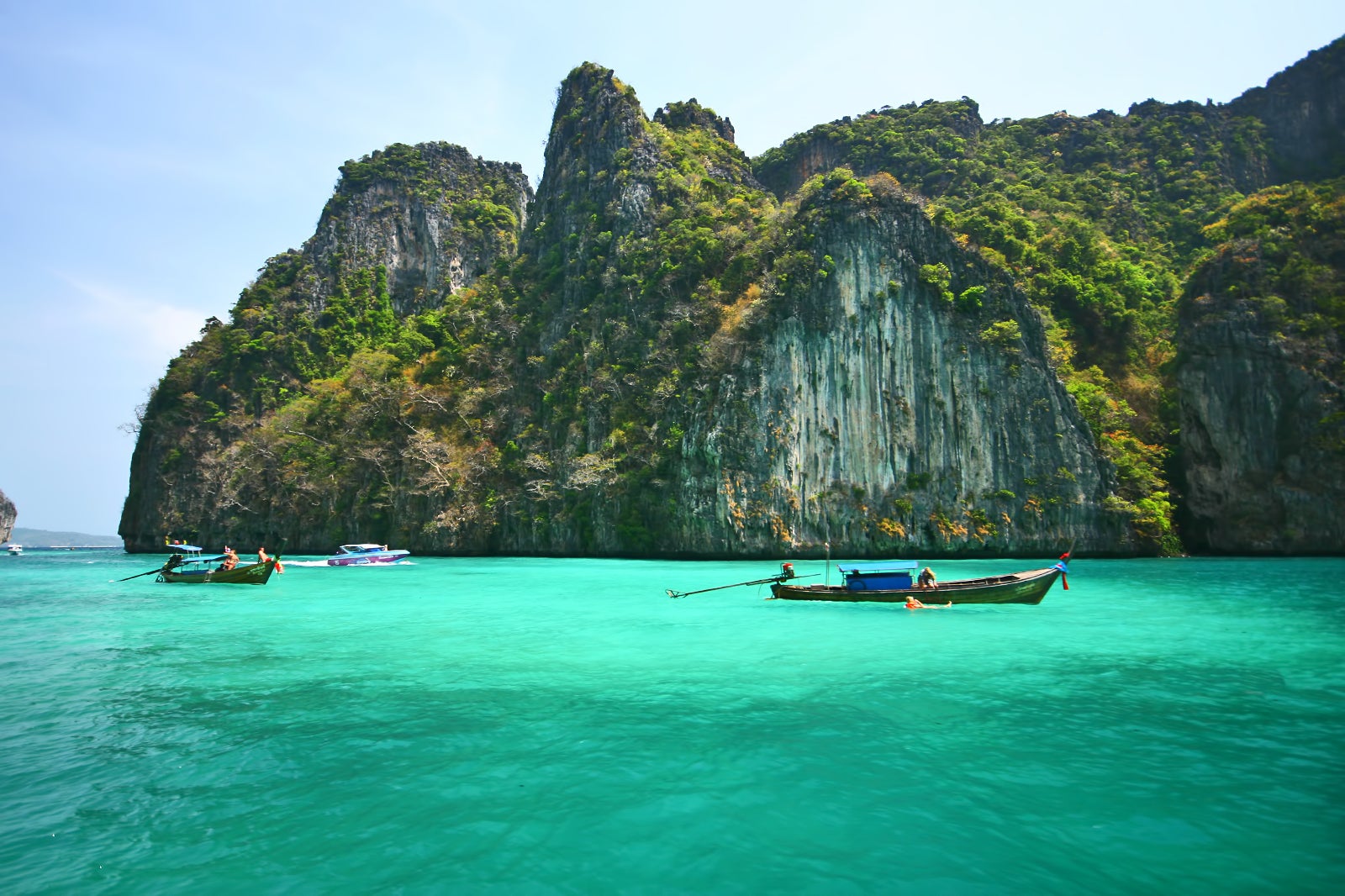 Pi Leh Bay
Back to top