Vegetarian Food in Phuket
Thai Vegetarian Dishes and Where to Find Them
There is plenty of vegetarian food you can enjoy in Phuket – this is most evident during the annual Vegetarian Festival when the streets are lined with stalls selling entirely meatless Thai dishes. Yellow signs and flags outside restaurants, which declare them to be a meat-free zone, are a regular sight across the island.
Known as mungsawirat in Thai, vegetarianism is practiced by most Thais from time to time, sometimes as a way to cleanse the body after a long period of feeling unwell, sometimes simply to improve one's karma. Thais of Chinese descent will often take things further, practicing gin jay – something closer to veganism. Check out our guide to Thai vegetarian dishes and where to find them in Phuket.
1
Vegetarian ingredients in Thai cooking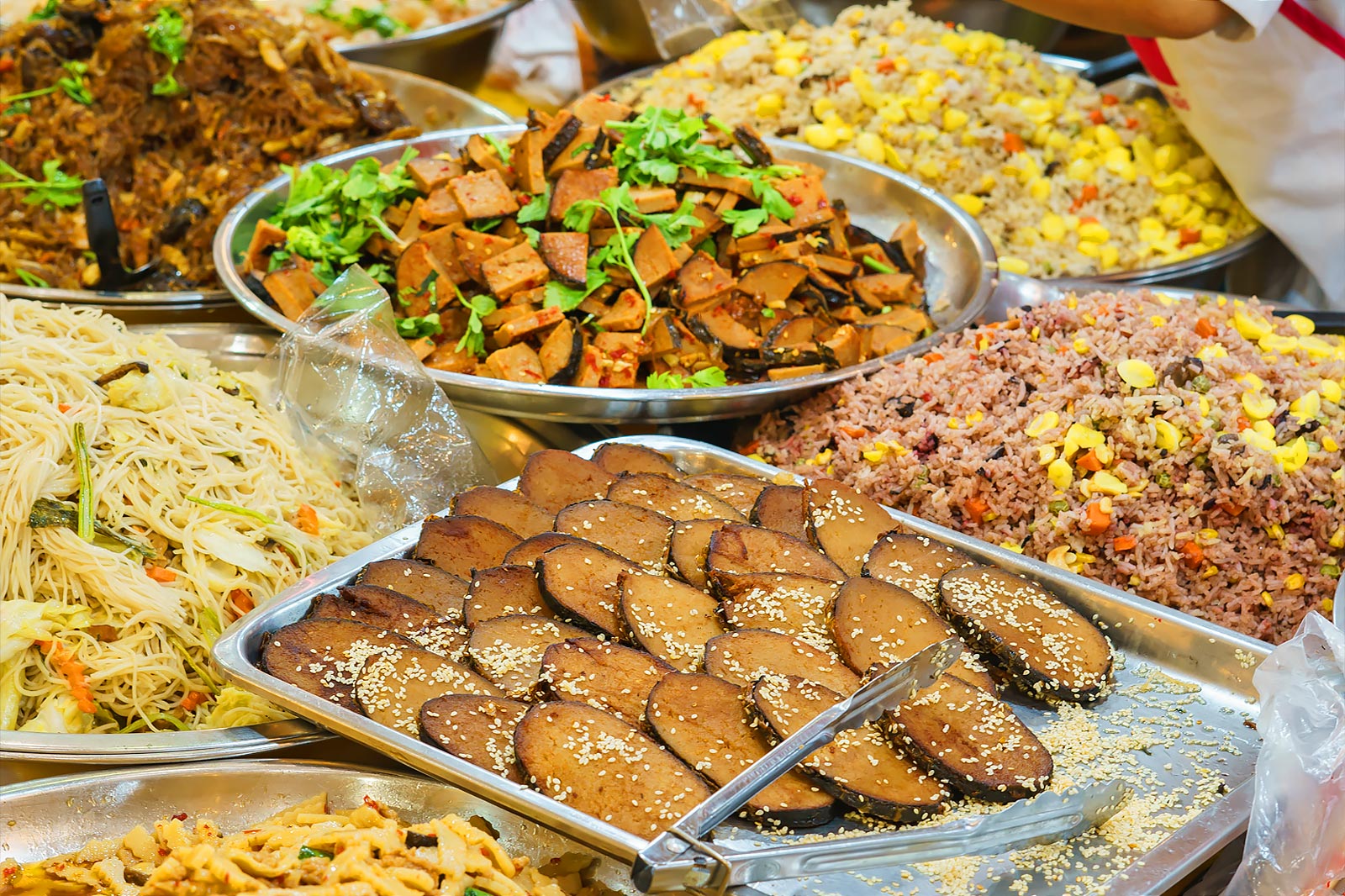 In general, Thai people consume more fruit and vegetables than meat. When it comes to ingredients for Thai cuisine, the variety is also huge – soy sauces, soybean paste, tofu, fresh chilli and chilli powder, garlic, lemongrass, coconut milk, mushrooms, galangal (or kha, a relative of ginger), coriander, red onions, and kaffir lime, just to name a few.
Many of these ingredients are not only delicious but also have medicinal properties. Here are some examples:
Chillies are believed by many people to help normalise blood pressure and blood flow in the body. Chillies also contain significant amounts of magnesium.
Galangal acts as a stimulant and is believed to have aphrodisiac properties.
The juice of kaffir lime is good for promoting healthy gums and is recommended for use when brushing one's teeth. The rind is believed to be good for the blood, so it's used as an ingredient in medicinal tonics.
Lemongrass and galangal, are known to be beneficial for the digestive system.
Krapao (Thai basil) is a good source of Vitamin C, iron, calcium and phosphorus. It is also believed to improve eyesight.
Some studies show that a vegetarian diet, combined with exercise, can vastly improve one's health. A vegetarian diet may also reduce the risks of contracting conditions such as heart disease, kidney stones, lung cancer, and breast cancer.
2
Recommended Thai vegetarian dishes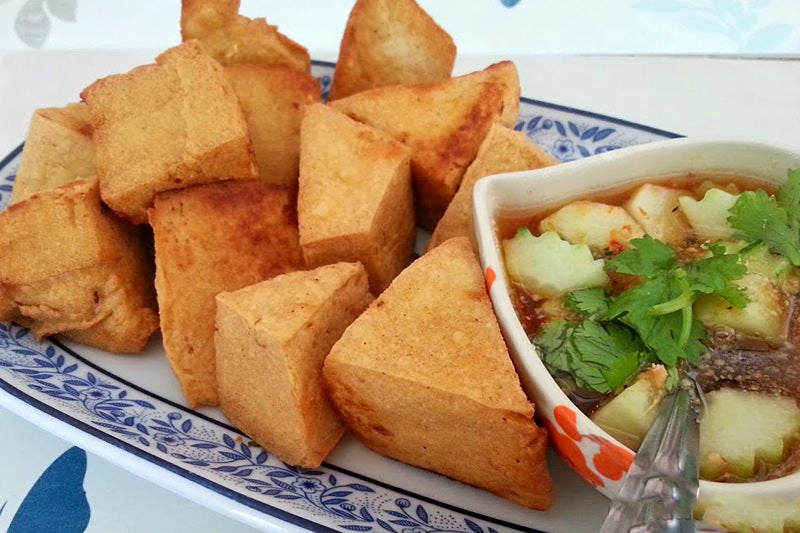 Pad tau-hu priew waan (sweet-and-sour fried tofu)
Tom yam hed (sour-and-spicy mushroom soup)
Pad Thai (Thai fried rice noodles)
Pad pak ruam (mixed fried vegetables such as baby corn, carrot and snow peas)
Po pia thod (fried spring rolls)
Pad krapao tau-hu (yellow tofu fried with basil and chilli)
Pak thod (deep-fried vegetables in batter – similar to Japanese tempura)
3
Where to eat vegetarian food in Phuket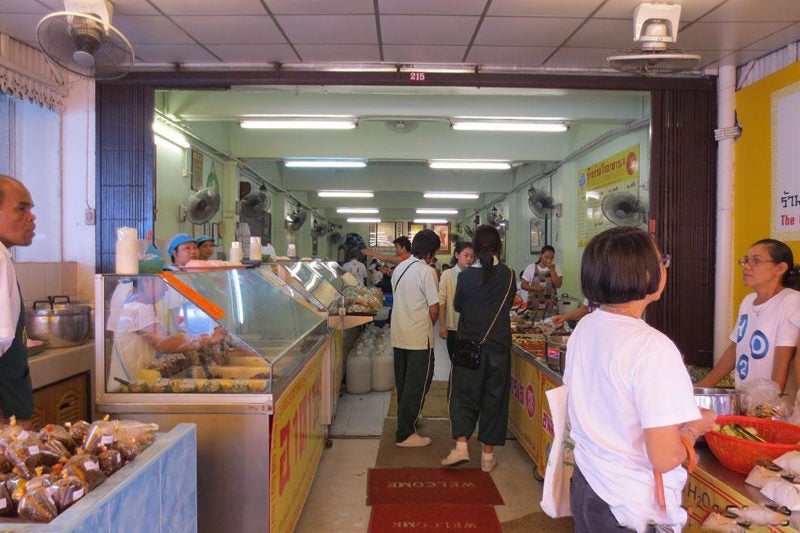 You can find several vegetarian restaurants on Yaowarat and Ranong Roads in Phuket Town. Standouts include the Nong J restaurant and Jay Vegetarian.
They usually offer an extensive menu, sometimes well over 30 dishes that range from curries to deep-fried foods. Prices are also very reasonable. If you're one who can't omit meat from your diet, some of these dishes have passable replicas of fish, red pork and seafood, all made from vegetables.
The 2 big shopping malls in Phuket, Central Festival Phuket on the edge of Phuket City and Jungceylon in Patong, also have vegetarian food outlets.
If you feel like staying in your hotel to eat, all 4- and 5-star hotel kitchens can produce vegetarian dishes by omitting ingredients like fish sauce or oyster sauce.
Back to top