Phuket Trickeye Museum is an interactive 3D painting exhibition offering amazing photo opportunities and great fun for families. Located on the corner of Montri and Phang Nga roads, it has a gallery of about 100 painted and sculpted scenes using trompe-l'oeil (French for 'deceive the eye') techniques, placing you in hilarious unreal world-like situations.
This technique requires a certain geometrical skill – the idea is to create a 3D illusion on a flat background. Perspectival illusionism rules at this 2-storey museum, and you are sure to be fooled by the impressive paintings on display here.
Phuket Trickeye Museum - one of the highlights of 11 Best Things to Do with Kids in Phuket and 67 Best Things to Do in Phuket (Read all about Phuket Province here)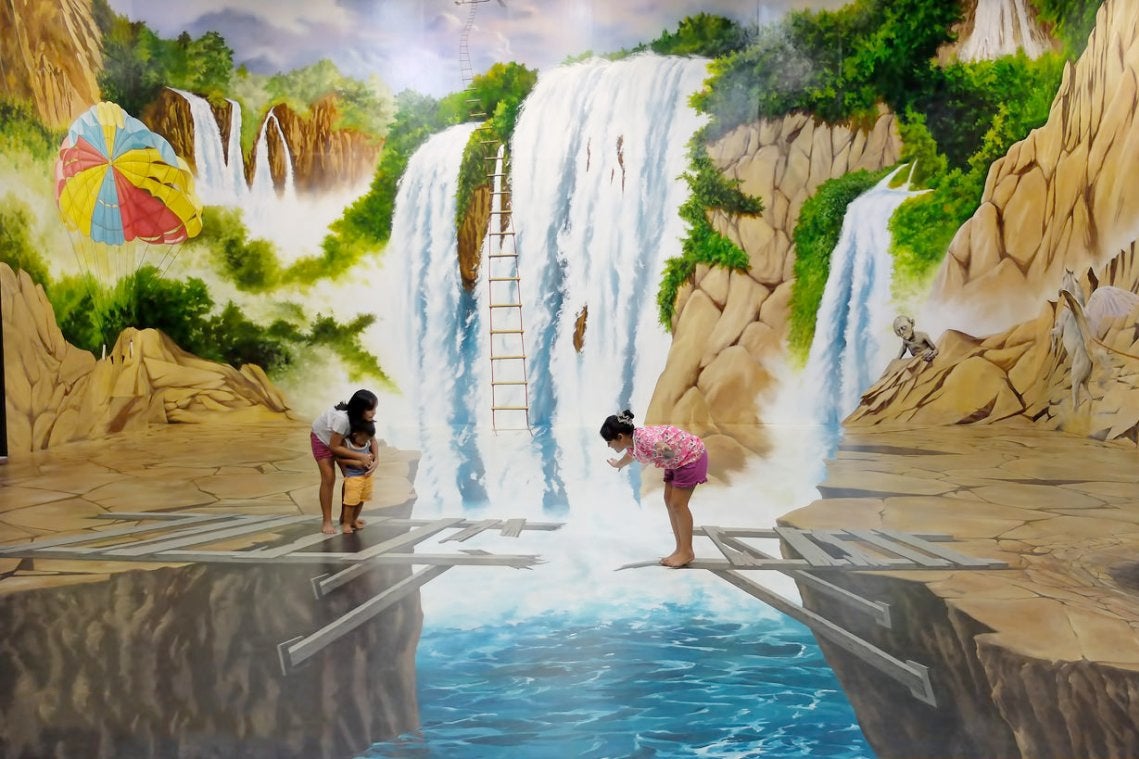 What to see at Phuket Trickeye Museum
At the main entrance hall, you're required to remove and place your shoes inside plastic bags, before dropping them off at the counter. You'll also find the 1st large painted illusion: a view of an Old Phuket Town street, which has a large hole filled with lava.
The 1st room looks like a classic museum gallery, with various canvases hanging on the walls. Paintings of Van Gogh, Edvard Munch, Leonardo Da Vinci, and Millet (to name just a few) are reproduced in a hyper-realistic way and with an added twist.
At Phuket Trickeye Museum, The Gleaners by Jean-François Millet doesn't glean weeds but rather banknotes, which lie in front of the frame. Another world-famous painting – The Mona Lisa – shows an inflated version of the iconic Italian lady linked to a bicycle pump.
After following the large corridors around the museum, you'll reach the largest room of all. You can try to cool off the Human Torch (from Marvel Comic's Fantastic Four) with a fire extinguisher, attempt to open a bank vault, practice flying a delta plane above Promthep Cape, or get punched in the face by Mike Tyson.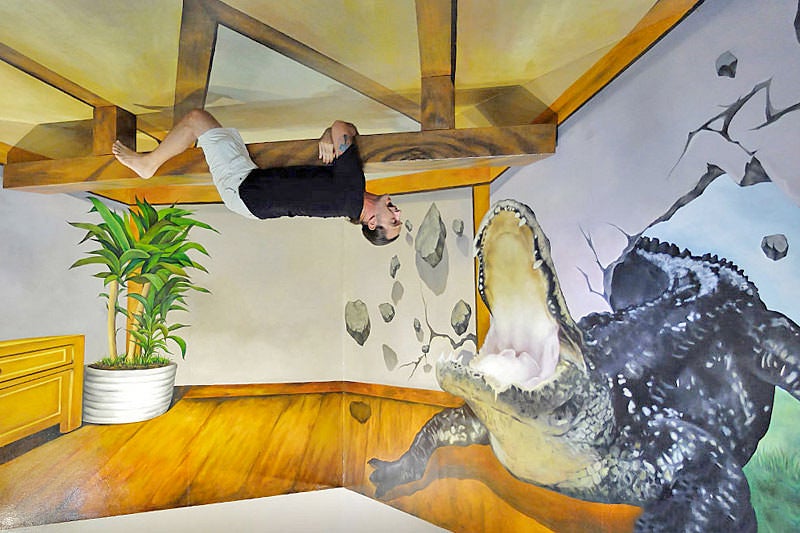 Good to know about Phuket Trickeye Museum
The central part of Phuket Trickeye Museum places you in blockbuster movie-like scenes such as standing on a broken bridge above rapids, hanging on a rope ladder pulled by a helicopter in front of a huge waterfall, sharing a subway wagon with a zombie, running in front of bulls set loose in the street of a Spanish town, and sitting in the sidecar of a motorbike driving precariously on the side of a cliff.
Visiting Phuket Trickeye Museum is a fun experience for both children and adults. The quality of the paintings on display is outstanding. There are even sample photos available to help you position yourself in front of each scene that'll capture the most realistic angle.
It can take up to 2 hours to explore the entire museum, making it an excellent place to spend a rainy day or to escape from the heat of the beach. Drinks and snacks are available right in front of the museum's entrance.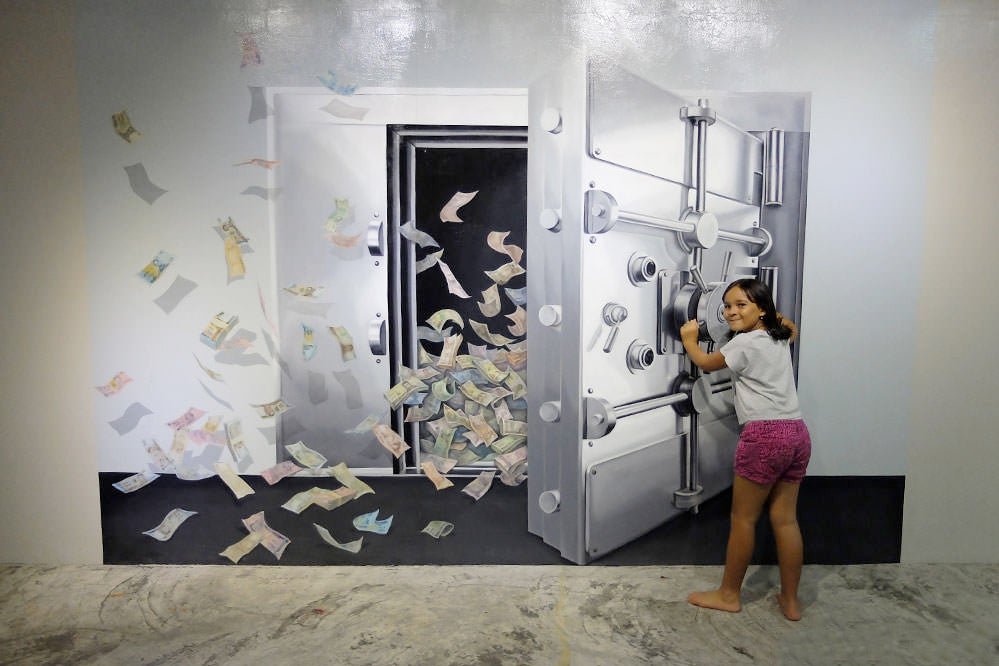 Phuket Trickeye Museum
Location: 130/1 Phang Nga Rd, Talad Yai, Muang, Phuket 83000, Thailand
Open: Daily from 10am to 7pm
Phone: +66 (0)76 212 806
Back to top