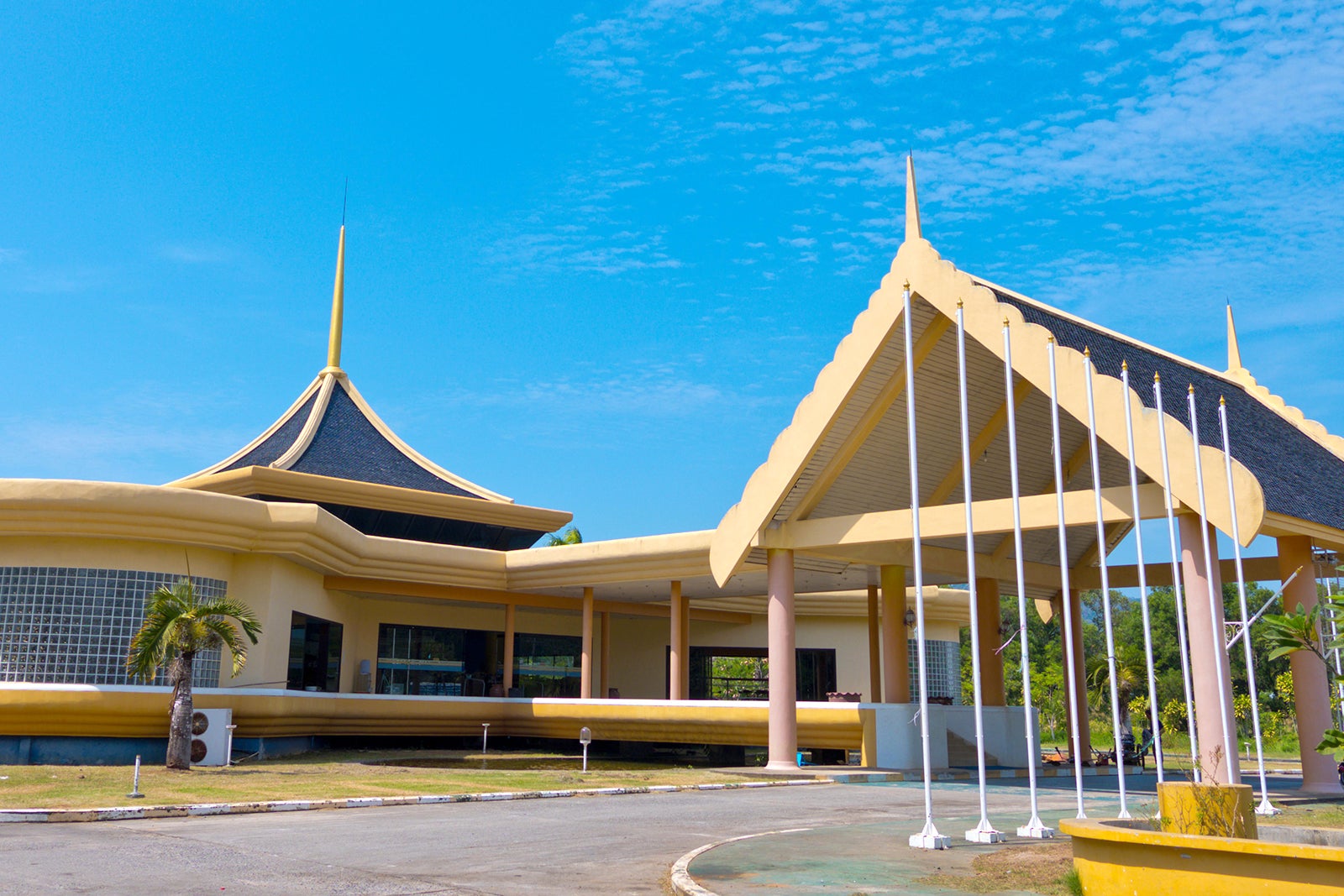 Phuket Seashell Museum in Rawai presents a collection of valuable seashells from all over the world. Many are among the most sought-after by collectors and have been sourced from Phuket and Thai waters. It's a great attraction that can keep kids and adults entertained on a rainy day in Phuket.
The museum is very well put together and is located in the basement of a large building. It has 4 main exhibitions, all with information in both English and Thai.
Phuket Seashell Museum - one of the highlights of 12 Best Things to Do in Rawai and 10 Best Museums in Phuket (Read all about Phuket Province here)
Phuket Seashell Museum highlights
Among the seashell museum's impressive collection are noble volutes (a heavy seashell with varied patterns), tiger cowries and stout-spine murex. There are also some rarities and odd shells including the world's largest golden pearl (140 karats), large sections of sedimentary rock containing shell fossils that represent the earth's earliest lifeforms, and a shell weighing in at a whopping 250 kg!
On the ground floor, there are many interesting gifts and souvenirs worth checking out. If you're looking for shell items, look no further as the museum's gift shop, which is quite big and covers the entire area. Products include seashell carvings for indoor decoration, seashell jewelry pieces, keychains, shell mobiles and many more shell crafts and arts.
Phuket Seashell Museum also houses a variety of pearl items such as necklaces, rings and earrings as well as mother-of-pearl dining sets including spoons, forks and knives. Prices vary.
Good to know about Phuket Seashell Museum
First opened in 1997, the museum is home to shells from about 2,000 different species. All are the labor of love of the museum's owner, Somchai Patamakanthin, and his brothers. They've spent the past 3 or 4 decades building up the vast collection.
Somchai's passed on his 'hobby' to his son, Jom, who has become one of Thailand's leading seashell collectors. To get to Phuket Seashell Museum, simply drive from Chalong Circle all the way down to Rawai and the museum will be on your right-hand side.
Phuket Seashell Museum
Location: 12/2 Moo 2, Wiset Road, Rawai, Muang, Phuket 83130, Thailand
Open: Daily from 9am to 5.30pm
Phone: +66 (0)76 613 666
Back to top