Phuket or Krabi? – Which Destination is Better?
10 Answers to Make the Right Vacation Choice
Phuket or Krabi – which is a better destination for your vacation? Both of these superb southern Thailand resorts are usually on many travelers' bucket lists, and for good reason. Phuket is a well-established name in the travel industry. This island is widely regarded as one of the top places to visit in Thailand. Krabi may be a relative newcomer to the travel scene but has rapidly grown in popularity.
If you're considering which of these 2 beautiful places you want to spend your next Thailand vacation in, we're here to help. We've taken key aspects of a tropical beach vacation experience and put Phuket and Krabi head-to-head in direct comparison to see which destination comes out on top.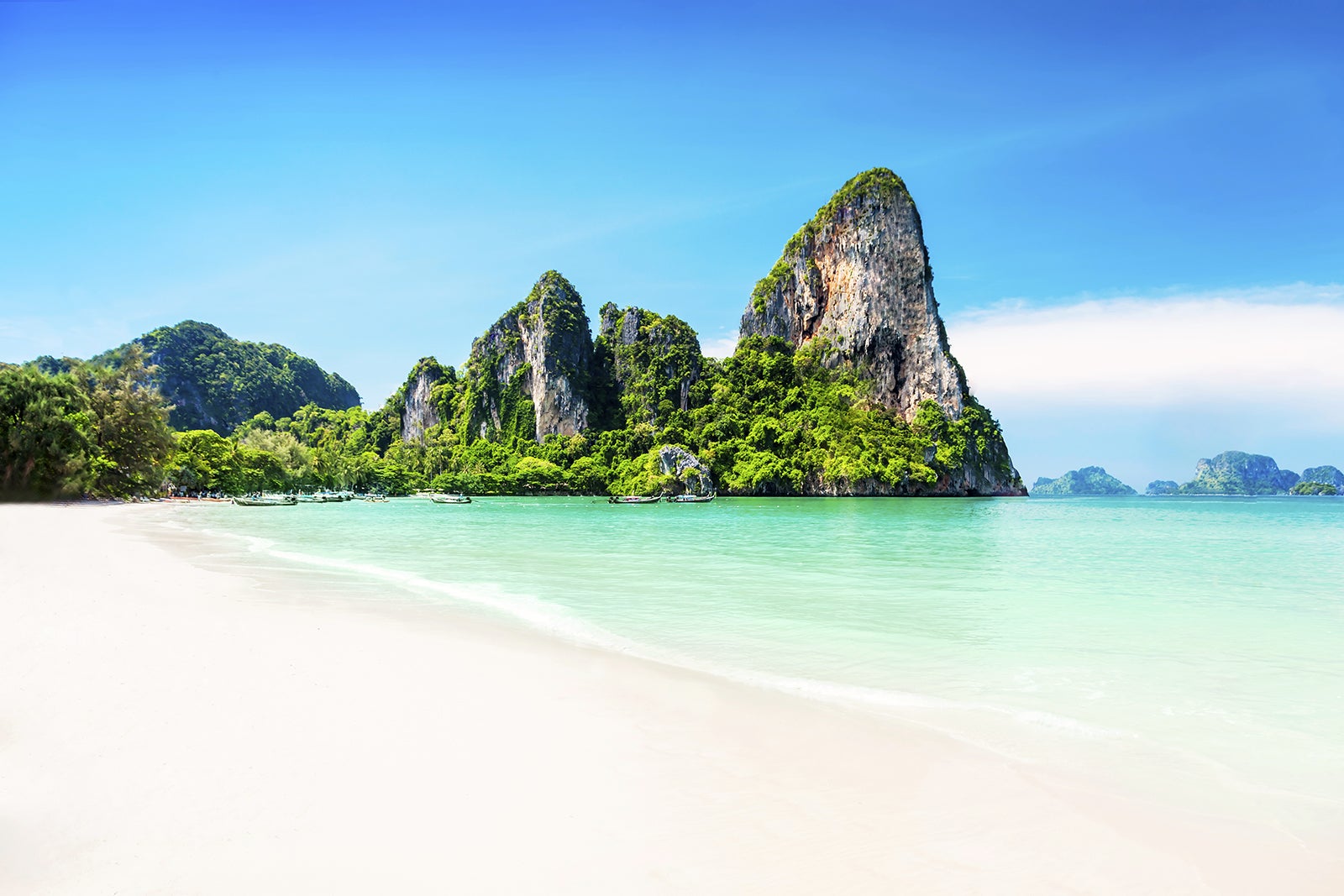 Phuket: More choice
Phuket has over 30 beaches to choose from, most of them boasting soft white sand and clear blue seas – the typical tropical island idyll. With a pretty good road network, most of them are very easy to get to and have good facilities nearby.
Krabi: More natural
If you include all of the small islands which make up Krabi Province, then it also has quite a few beaches. Many are rather tricky to get to, often needing at least a short boat trip. The advantage of this is that the beaches mostly retain their natural setting, with fewer buildings, less traffic and fewer peddlers to disrupt your relaxation.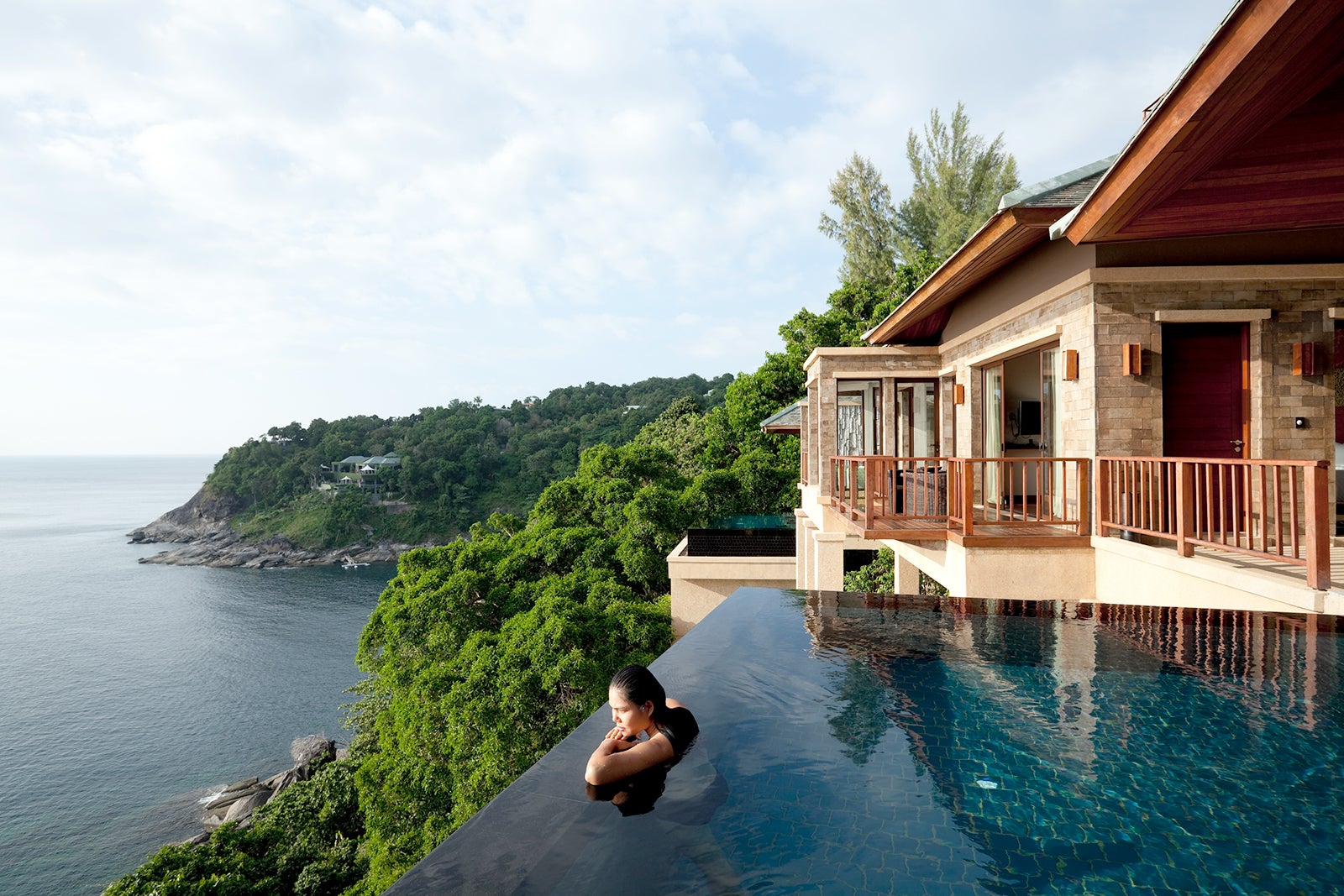 Phuket: More luxury
Phuket has more hotels than Krabi generally, many of which are on the top end of the scale, with 3-, 4- and 5-star properties dotting the beaches and touristy areas. There are some really outstanding resorts and hotels in Phuket, offering breathtaking views, luxurious rooms, extensive facilities and service, among other perks.
Krabi: More remote
With its many islands and its less developed mainland, Krabi is an excellent place for a tropical getaway in Thailand. You can find plenty of resorts and hotels that are quite far from touristy crowds. If you're looking for absolute peace and isolation, you're more likely to find it in Krabi than Phuket.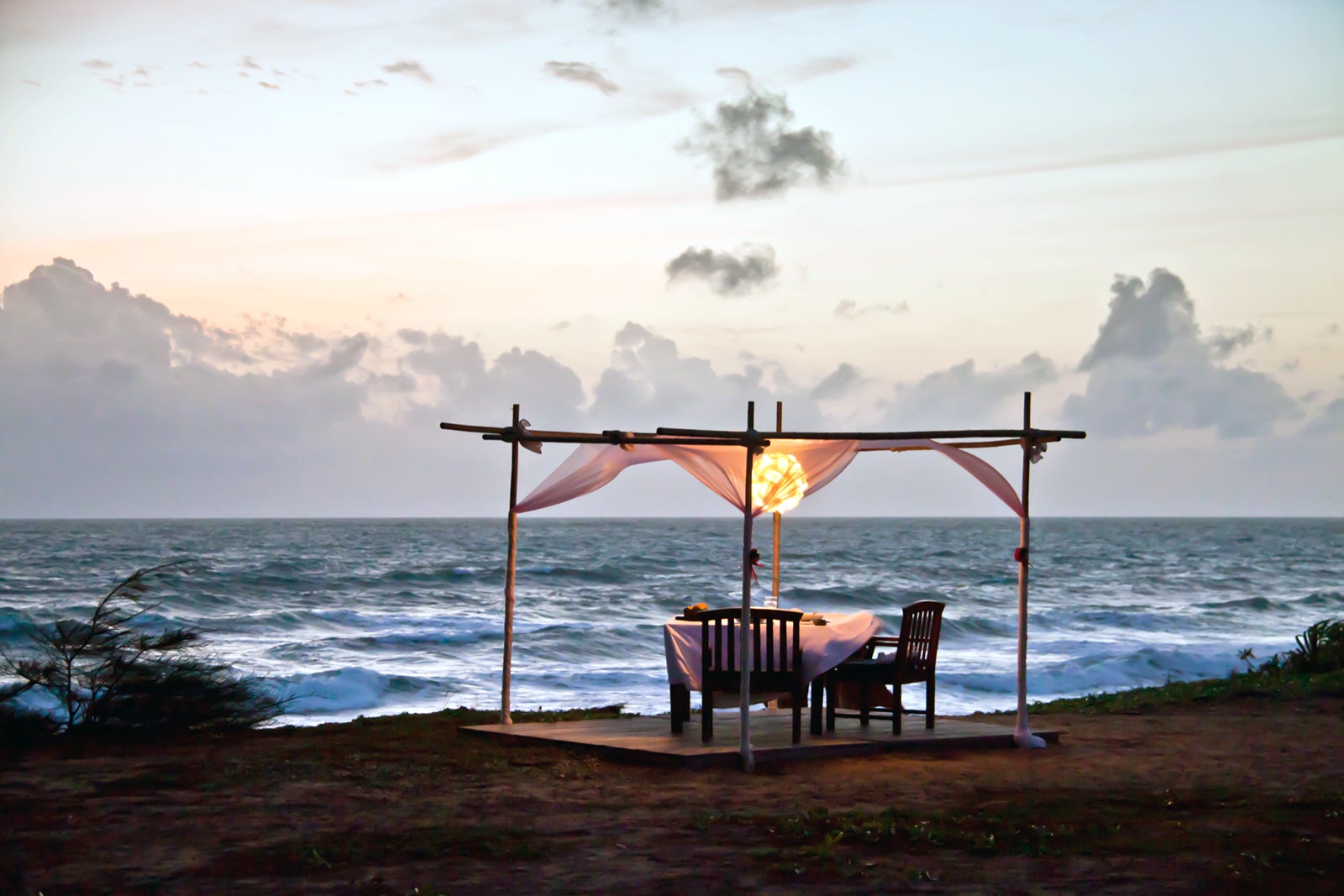 Phuket: More fine dining
With a classy and sophisticated atmosphere and a longer time in the limelight of the tourism industry, Phuket offers an excellent choice of fine-dining establishments, even around some of the island's more remote beaches. Whether it's exquisite Royal Thai cuisine or quality offerings from around the world, you are spoilt for choice when looking for somewhere special to eat in Phuket.
Krabi: More beachfront dining
What Krabi lacks in sophistication, it makes up for with its natural assets – a charming setting. It's quite easy to find toes-in-the-sand beachfront venues in Krabi, which are every bit as romantic as Phuket's fine-dining restaurants but are more rustic and relaxed.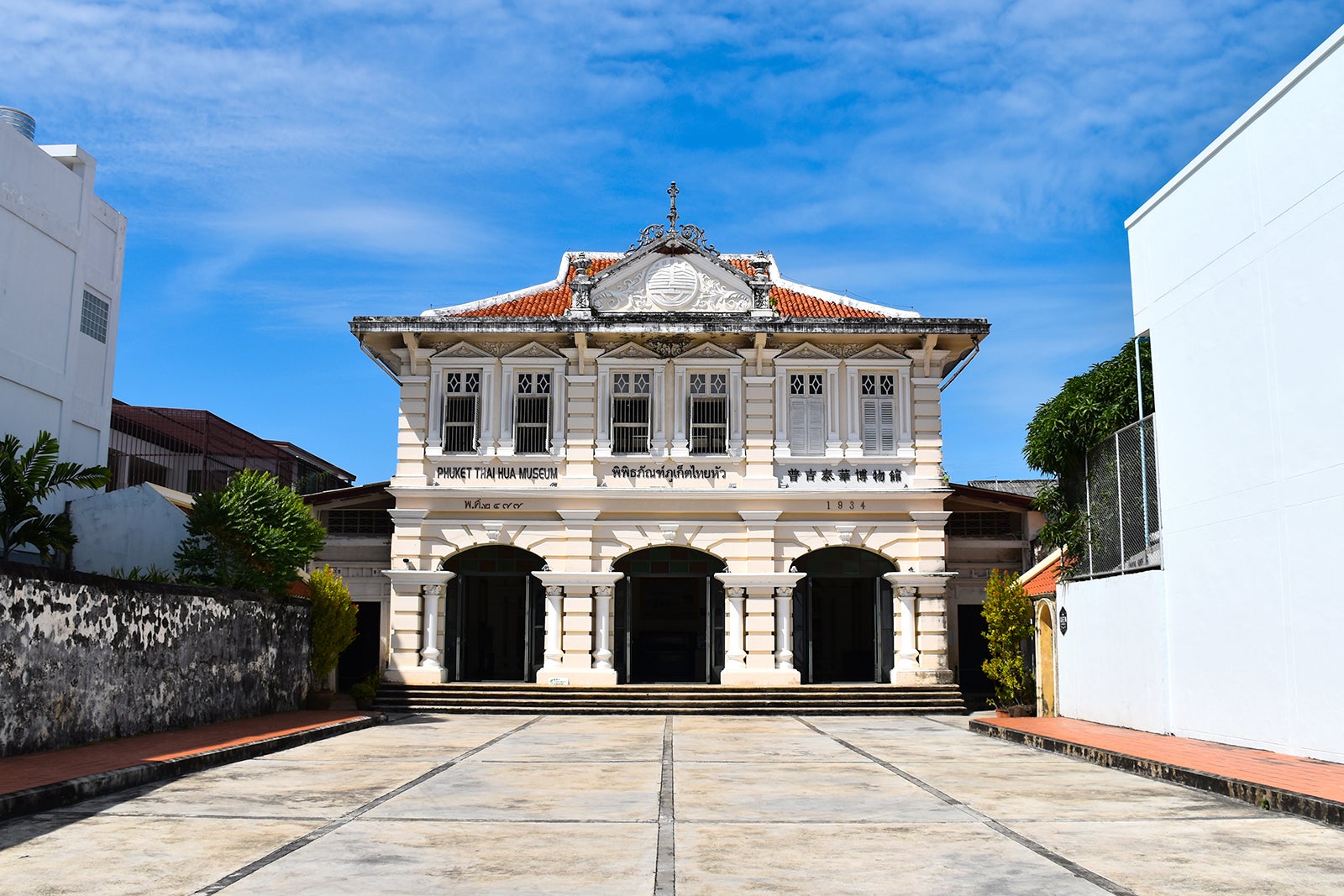 Phuket: More historical
Phuket has quite a long and fascinating history, long before it became a tourism hotspot. You can explore beautiful temples and shrines, as well as Phuket Old Town's colorful streets and Sino-Portuguese architecture. Many festivals and celebrations are unique to Phuket, such as the Vegetarian Festival.
Krabi: More natural
Most of the top things to see in Krabi are natural attractions, which the province has plenty of. Must-sees include the iconic Emerald Pool, beautiful caves in the province's national parks, and its pristine coastline.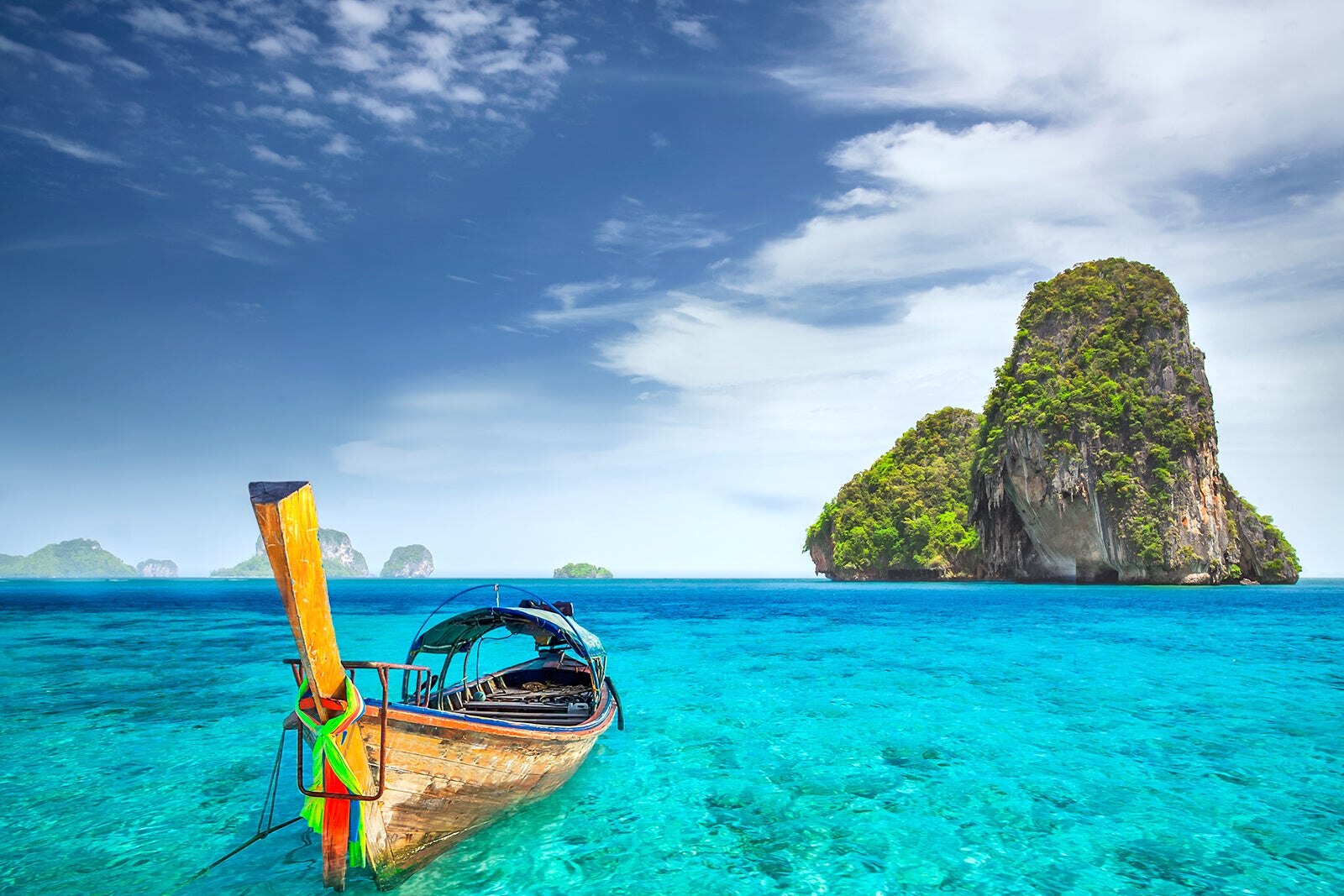 Phuket: More viewpoints
There's a good number of high points along Phuket's length from which you can enjoy excellent views of the island. Fantastic viewpoints offer sweeping panoramas along the coast. In Phuket, the scenery is grand and spectacular.
Krabi: More wilderness
There are only a few viewpoints in Krabi Province that provide a high perch for you enjoy the stunning scenery. Instead, most of the sights tend to be right down at water level, whether you're canoeing on rivers through the virgin jungle or on an island-hopping cruise. In Krabi, the scenery is close-up and rugged.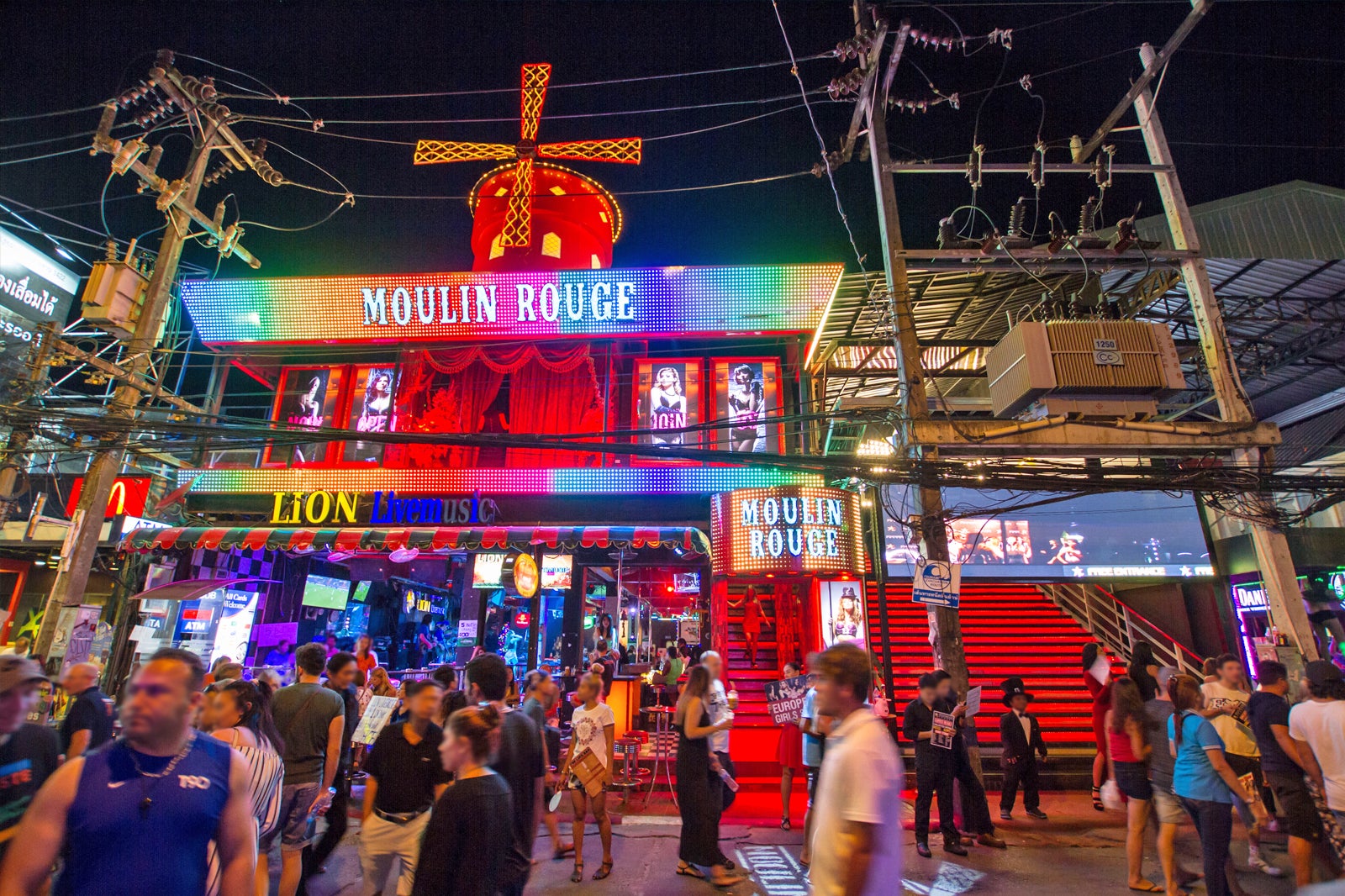 Phuket: More nightclubs
Phuket has quite a diverse nightlife, with different areas each hosting different atmospheres. The island's party central is undoubtedly Patong, on the 500-meter-long Bangla Road. You'll find several high-quality nightclubs, as well as countless beer bars, go-go bars and lounges within a very short distance of each other.
Krabi: More beach bars
Krabi takes full advantage of the beach, with many easy-going party venues where you can enjoy your drinks right by the lapping waves.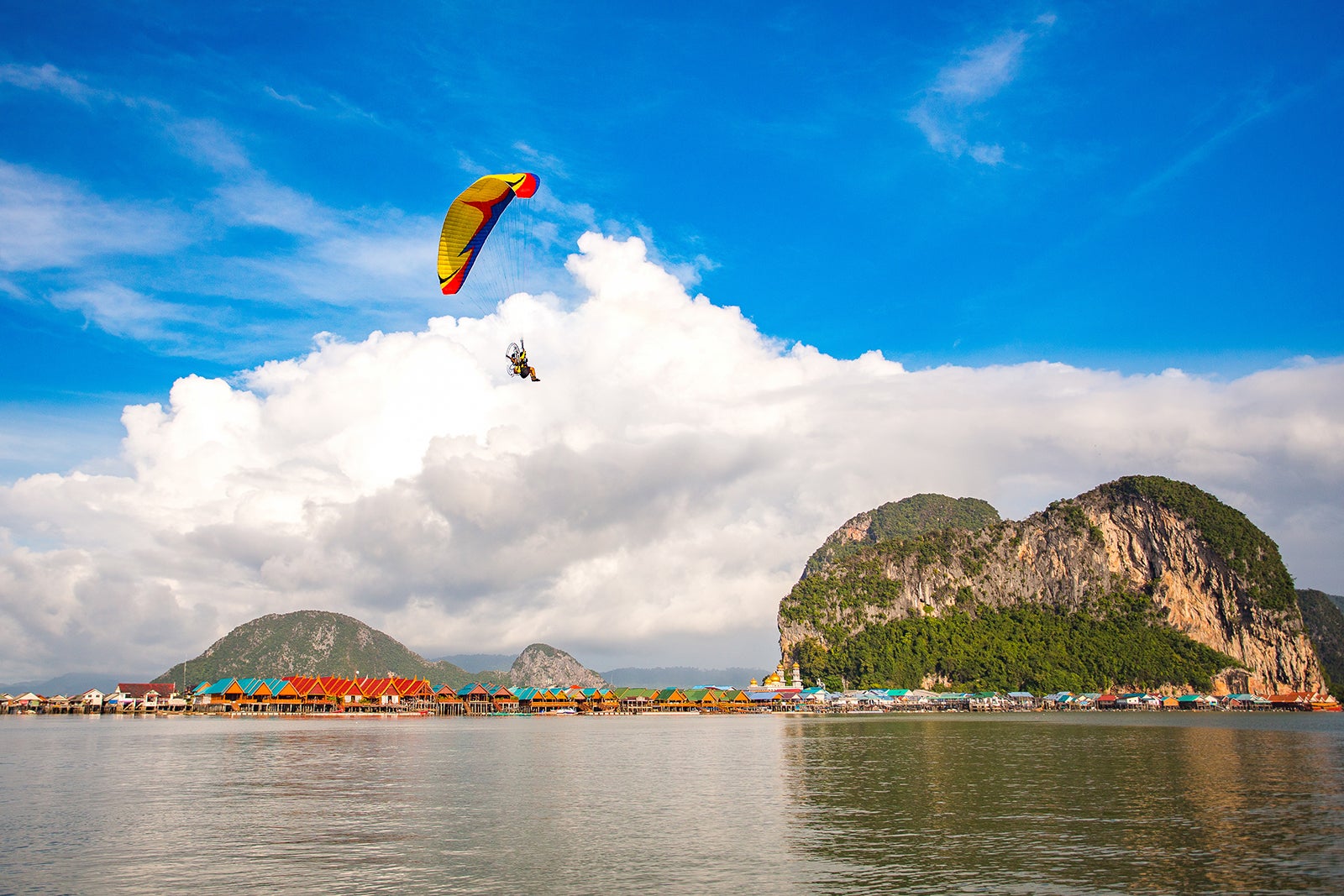 Phuket: More Activity Centres
There is an impressive number of fun activities available in Phuket, most of them fully supervised and professionally run activities. This includes ziplining at places like Flying Hanuman, cable water skiing at Anthem Wake Park or Muay Thai training at one of the dozens of gyms. There are also plenty of first-rate scuba diving centres, several go-karting circuits, golf courses, flow riders and more.
Krabi: More Adventure
As is often the case, Krabi's greatest asset is its untamed natural surroundings. While it lacks the activity centres of Phuket, it still has plenty of things to do, particularly to those of an adventurous inclination. While those who like to explore can enjoy island-hopping, jungle-trekking and kayaking, those who like it extreme can take on rock climbing in Krabi, which is said to be among the best in Thailand.
Phuket: More Malls
Phuket's sophistication as a destination is nowhere more evident than in its shopping opportunities. The island has a number of big shopping malls, offering big-name brands, as well as a number of small boutiques selling stylish designer fashions. It's maybe not a shopaholic's paradise like Bangkok, but you could quite easily devote a whole day to retail therapy without seeing everything available.
Krabi: More Local Handicrafts
Phuket's development as an international destination has, to a certain extent, cost it its individual local charm. Krabi still has that in spades and local wares and handicrafts are much easier to find in its small shops and markets. There may not be as many outlets, but you are more likely to find something special and unique.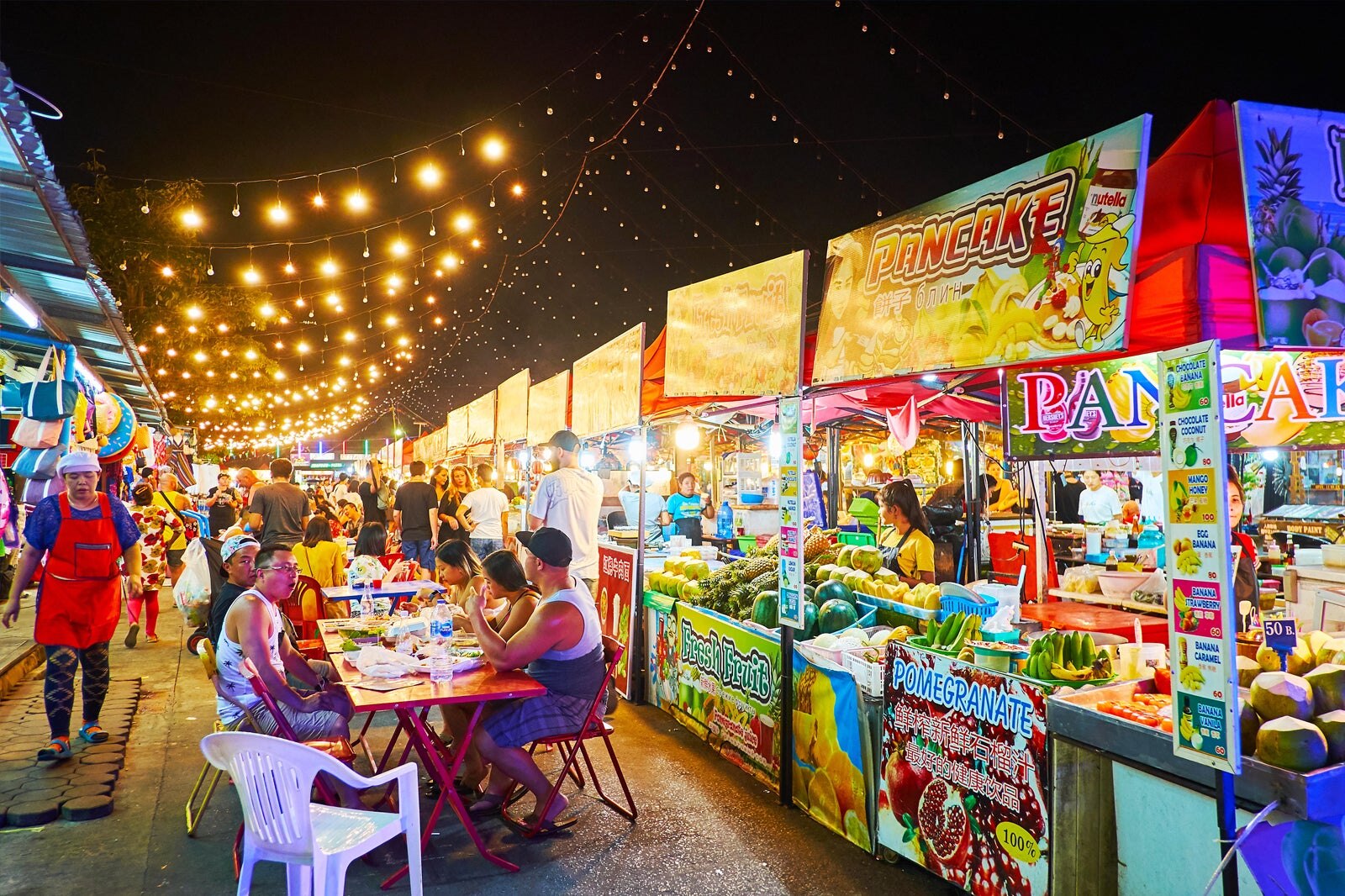 Phuket: More cosmopolitan
Phuket is quite a cosmopolitan destination in Thailand. Sure, you can enjoy it on a shoestring budget but, between its high-end hotels, several yachting marinas, shopping malls, fine-dining restaurants, and classy clubs, it certainly attracts a sophisticated crowd. Even Phuket Old Town – built in the height of a tin mining boom – has an air of class to it.
Krabi: More backpackers
Unlike Phuket, Krabi never had an industrial boom. As a result, it has remained pretty much as it was – a local, rural community. It has a much more "Thai" feel to it than Phuket does, attracting the backpacker crowd with its budget accommodations, laidback nightlife, and easy-going atmosphere.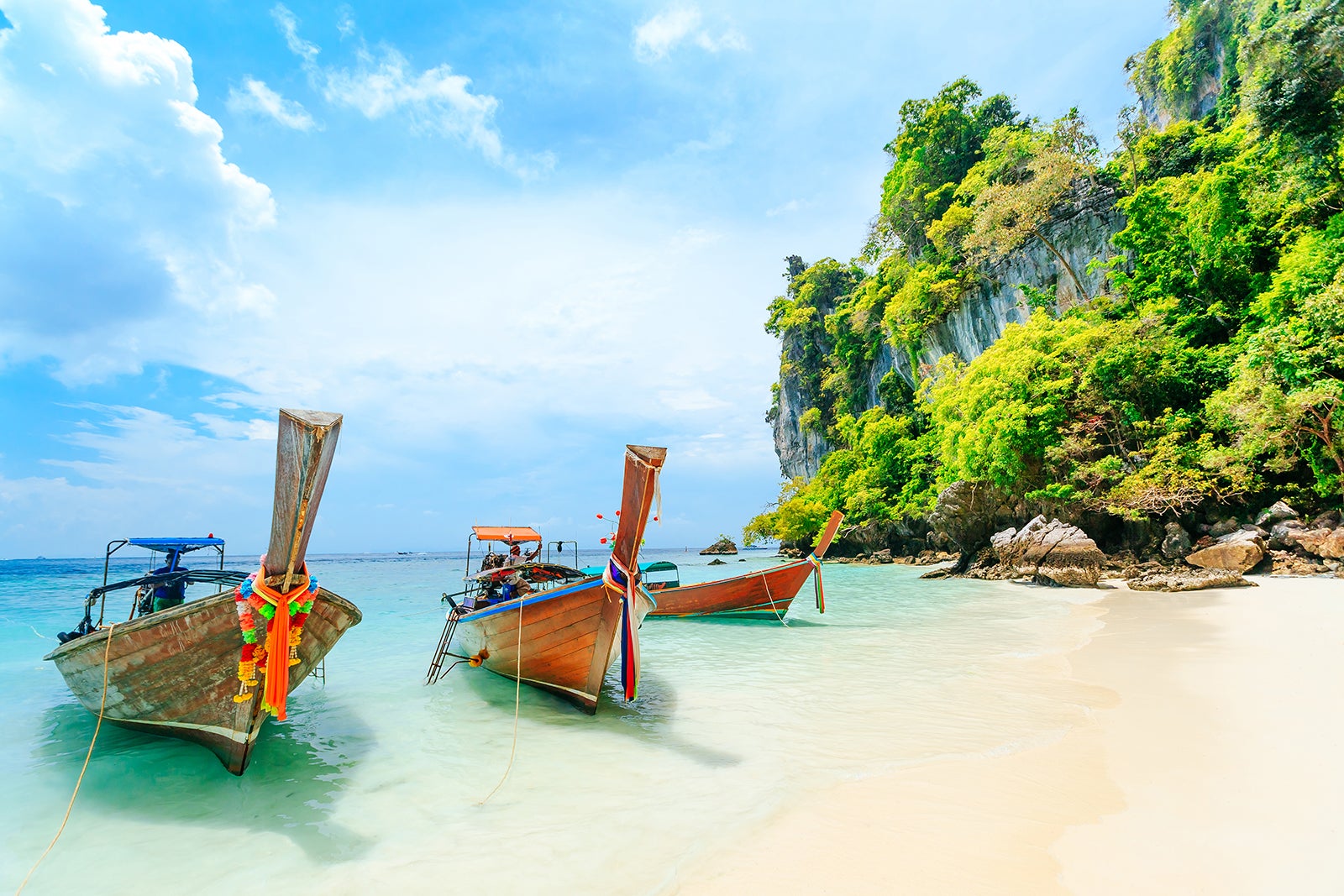 Evenly Balanced
Price-wise, Phuket and Krabi are generally pretty even. Sure, there are certain things which will cost you more in one place than another, and Krabi will maybe have more choice at the lower end of the price scale while Phuket offers more at the upper end of it, but food, drinks, accommodations, transportation and attractions are all effectively equal in cost.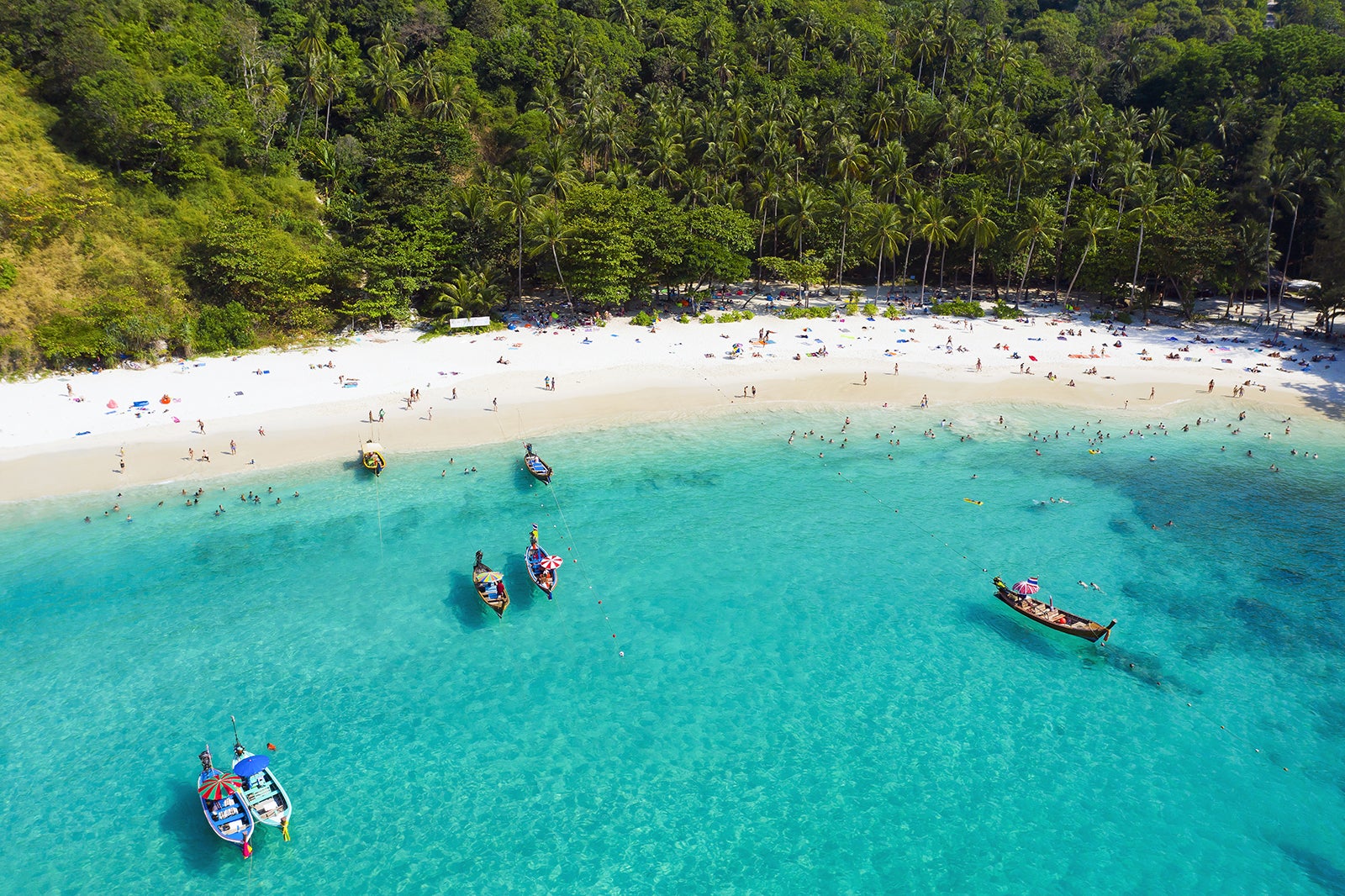 Ultimately, which is the better destination between Phuket and Krabi boils down to the sort of traveler you are and the sort of vacation you are hoping to enjoy. Choose Phuket if you want a sophisticated vacation in a convenient and well-developed destination. If you want a great deal of choice that's easily accessible, Phuket is for you.
By contrast, Krabi is excellent if you want to relax or play in a natural setting. Its comparatively undeveloped environment favors those who want to get away from any concerns, in a world not over-complicated by the trappings of modern society. Thanks to its rugged setting, you can still enjoy Krabi if you're looking for activity and excitement.
Both Krabi and Phuket offer a wide variety of experiences and, being fairly close to each other, there's no reason why you can't visit both places.
Back to top