Phuket's Old Town Festival takes place every year in the island's historical center. Throughout the event, all roads around the Old Town, including Thalang, Krabi, Dibuk, Phang Nga, Thepkrassatri and Phuket, are turned into walking streets.
It hosts plenty of fun sights, including rickshaw rides, a Phuket Baba Light Show, cultural parades, Chinese folk dances, and free boat rides along central canals. You'll also find colorful happenings such as Chinese dragon dances at the Queen Sirikit Park, located along New Dibuk Road.
Phuket Old Town Festival - one of the highlights of Phuket Festivals & Events (Read all about Phuket Province here)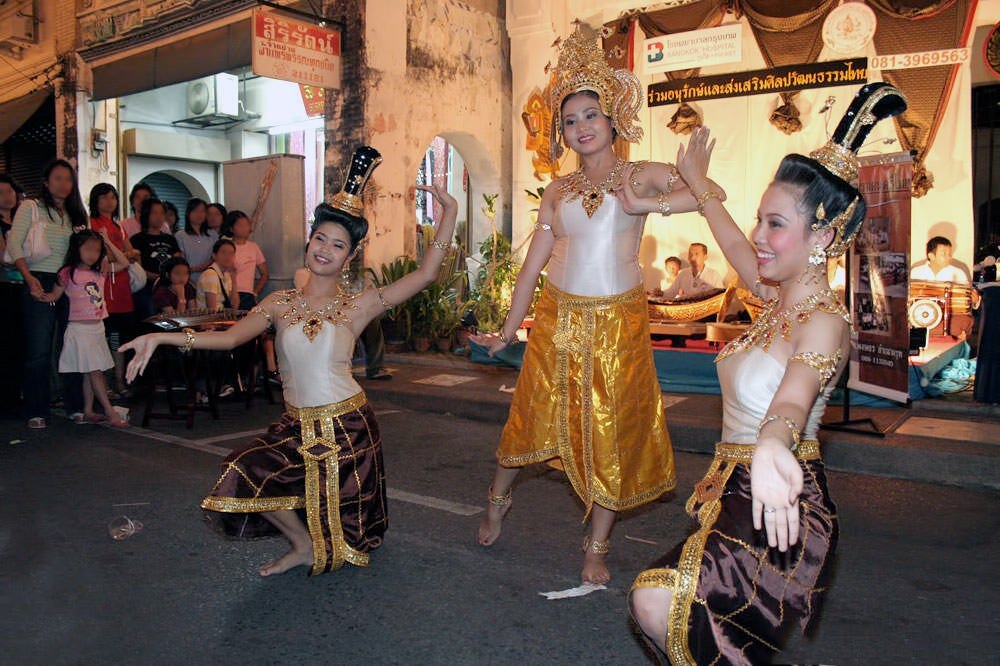 What to see at Phuket Old Town Festival
One of the best aspects of the Phuket Old Town Festival is the opportunity to enjoy authentic street food. The streets are often lined with food stalls, which can get rather packed with pedestrians, but you can find almost any type of Thai snacks at very cheap prices.
The festival presents street parades, live music, weird and wonderful costumes, sales promotions, and a unique balance between old, traditional values and the more brash side of modern celebrations.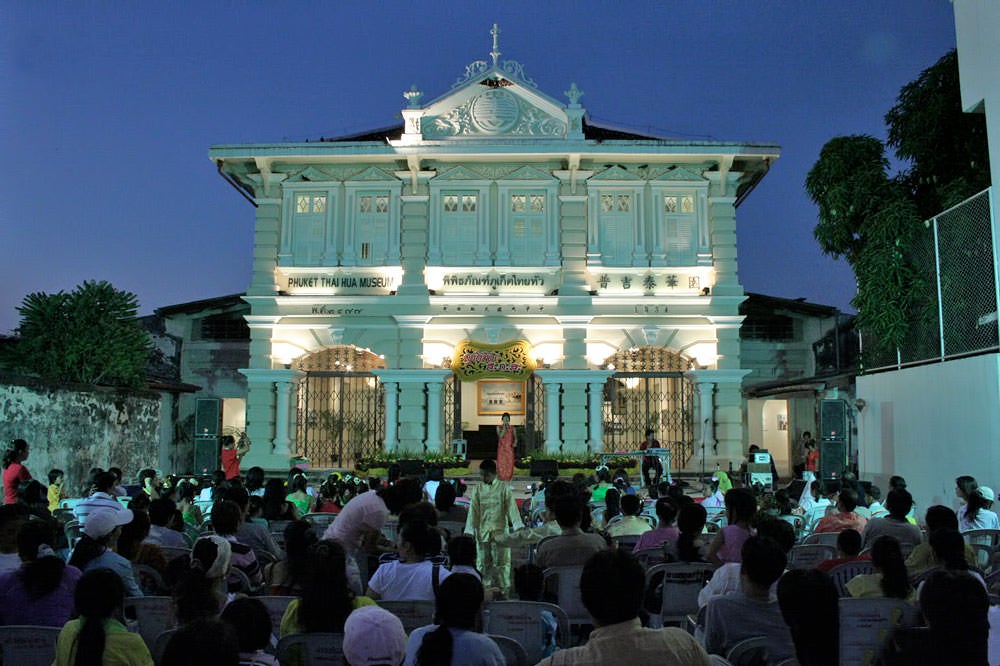 Good to know about Phuket Old Town Festival
In previous years, the 4 main streets of the Old Town had their own themes. Thalang Road was about 'stories of the past', Krabi Road focused on 'stories of the present', Phang Nga Rd was about 'stories of the future', and Dibuk Road had clothes and food by the Thai Peranakan Association.
Activities usually start at around 3pm and run until midnight during the festival. If you're planning to drive to Old Town Phuket, note that traffic in town is usually chaotic. It's best to park your car nearby and get to the town center on foot.
Phuket Old Town Festival
Location: Old Phuket Town, Muang, Phuket 83000, Thailand
Back to top