The Heroines Monument at the traffic roundabout on Thalang's Thepkasattri Road is one of the top landmarks in Phuket. The monument tells the inspiring story of how 2 brave sisters – Lady Chan and Lady Mook – led the locals, of whom many were women, to fight against Burmese intruders.
While they won a battle more than 2 centuries ago. the sisters still have a strong impact on the psyche of the local islanders. In fact, for many Thais, the story is in the same vein as the tale of Joan of Arc.
Phuket Heroines Monument - one of the highlights of 67 Best Things to Do in Phuket (Read all about Phuket Province here)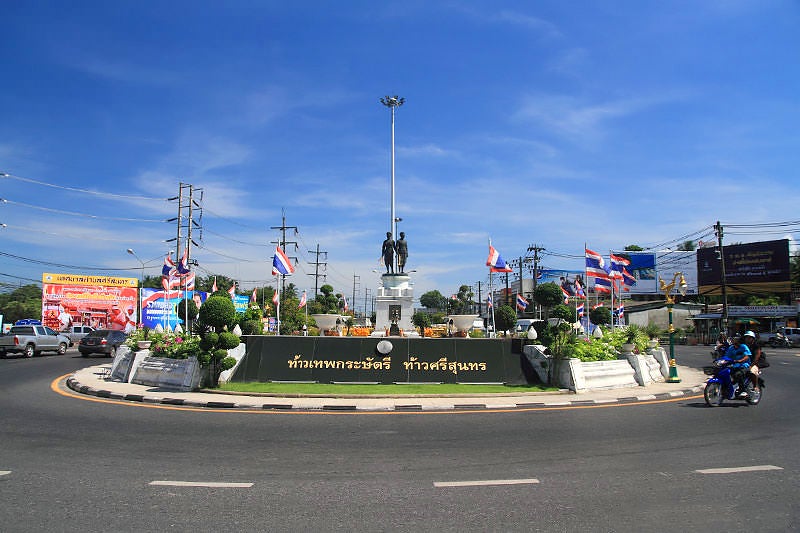 Who are the Phuket Heroines?
Chan and Mook were born into the head of the Baan Kien Village family. Chan married and became a widow twice. The second time was when she was around 45-50 years old. Her husband, who was the governor of Thalang Town, died from a long illness. This happened just before the Burmese troops invaded. At the onset of the invasion, instead of running away, she and Mook decided to gather the people together and fight back. The rest of the story became a legend.
There is documentation showing how Lady Chan lived a full life after the war. She helped locals build up their life again through tin trading, among many other things – an unusual role for Thai women back then when they were only expected to tend to the house and raise children.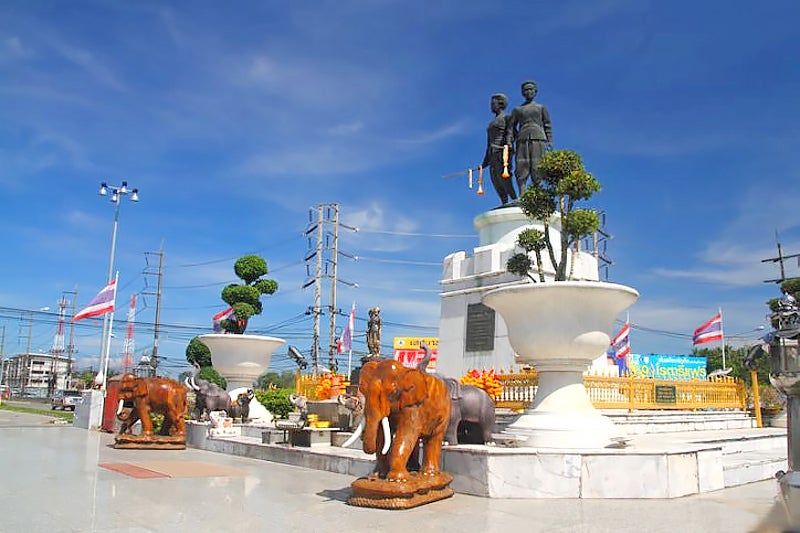 Good to know about the Phuket Heroines Monument
There is a small shrine at the base of the monument, where people come to pay respect to the ladies, commonly known as Ya Chan and Ya Mook for Thai (ya is 'grandma' in Thai). Most Thai visitors make it a must-stop before entering the city, especially on their first visit. They usually bring along garlands made from marigold flowers, incense sticks and gold leaf (to be put on the mini version of the same statues). There are stands nearby selling these items.
As for locals, it's tradition to come and say goodbye at the monument, as well as asking for the heroines to protect them from misfortune before leaving the island. It's often visited by students who are going away to pursue a higher level of education.
If you're in Phuket around mid-March, you'll be able to witness a big annual event called the Thao Thepkasattri-Thao Sri Suntorn Festival. The fair lasts for around 2 weeks, largely consisting of sporting and cultural experiences.
Due to traffic, it can take a long time for you to safely cross the road to the central monument. If you want to see it up close, it's best to go there after the rush hours between 7.40am and 8.30am or between 5.30pm and 7.30pm.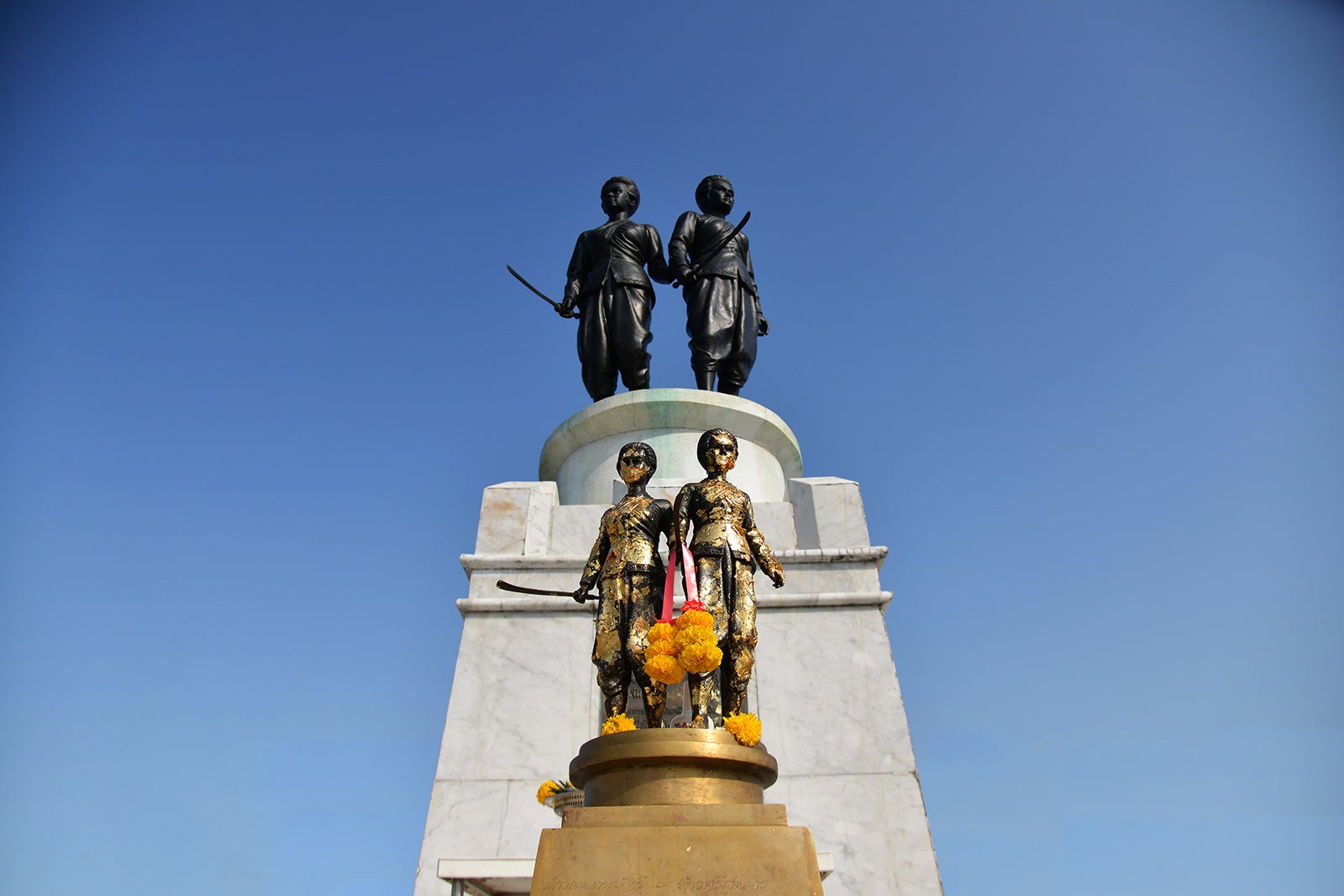 Phuket Heroines Monument
Location: Si Sunthon, Thalang, Phuket 83110, Thailand
Back to top