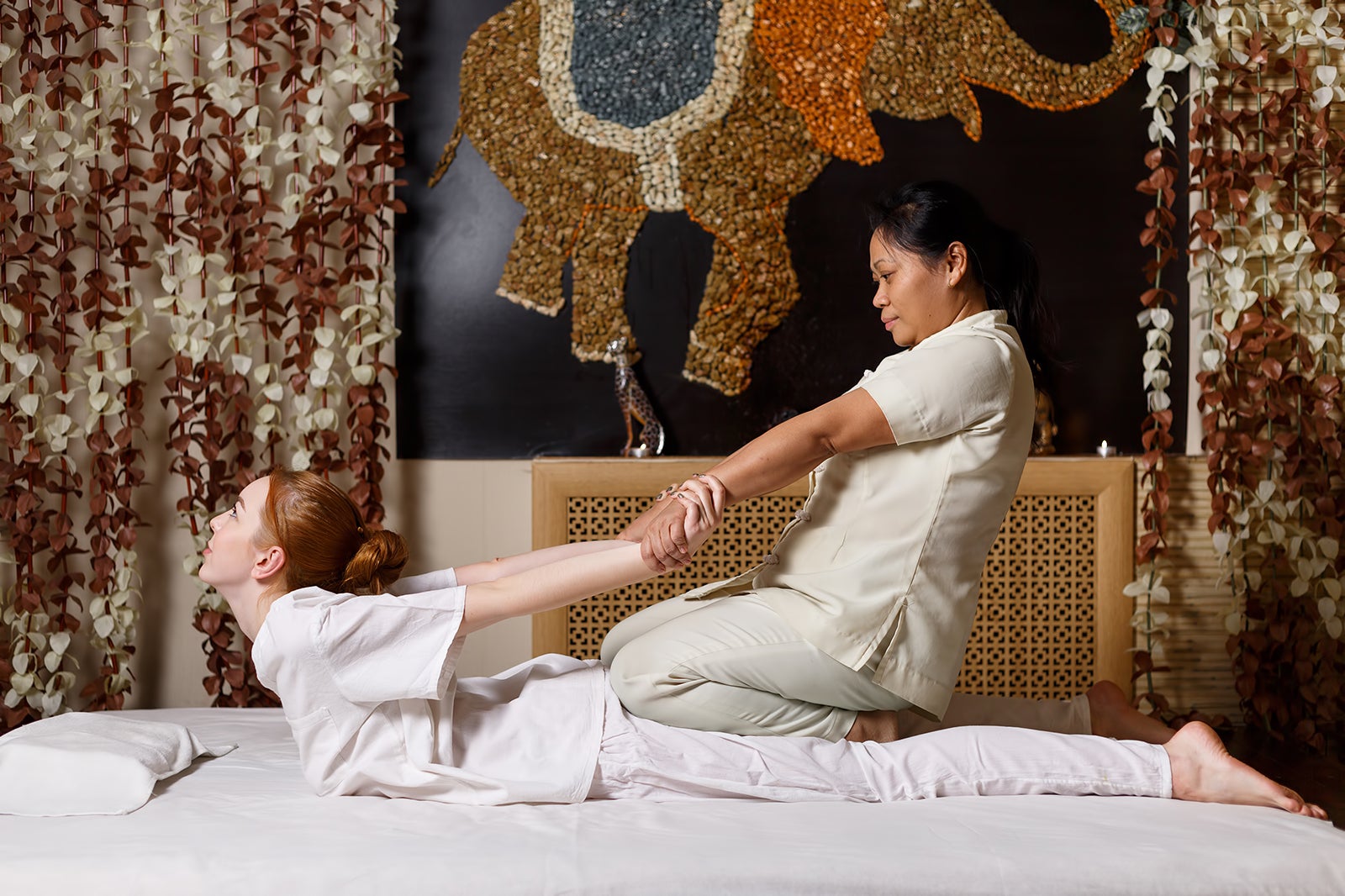 Your First-Time Thai Massage in Phuket
A Guide to Phuket Spas and Massages
Getting a massage in Phuket should be on your vacation checklist. It's not something you'll see every day in Birmingham or Oslo or Bonn: you walk past a small shop, and there inside is a row of comfortable chairs with footstools, each occupied by a traveler with trousers rolled up to the knee.
At their feet kneel Thai women, kneading those overworked extremities. A little further along is a similar place, but here the tourists are lying flat out on comfortable mats, being pulled and stretched into pretzel shapes, again by local masseuses. All the clients, their eyes shut, seem to be in a state close to ecstasy. What on earth is going on? Here, we'll try to explain.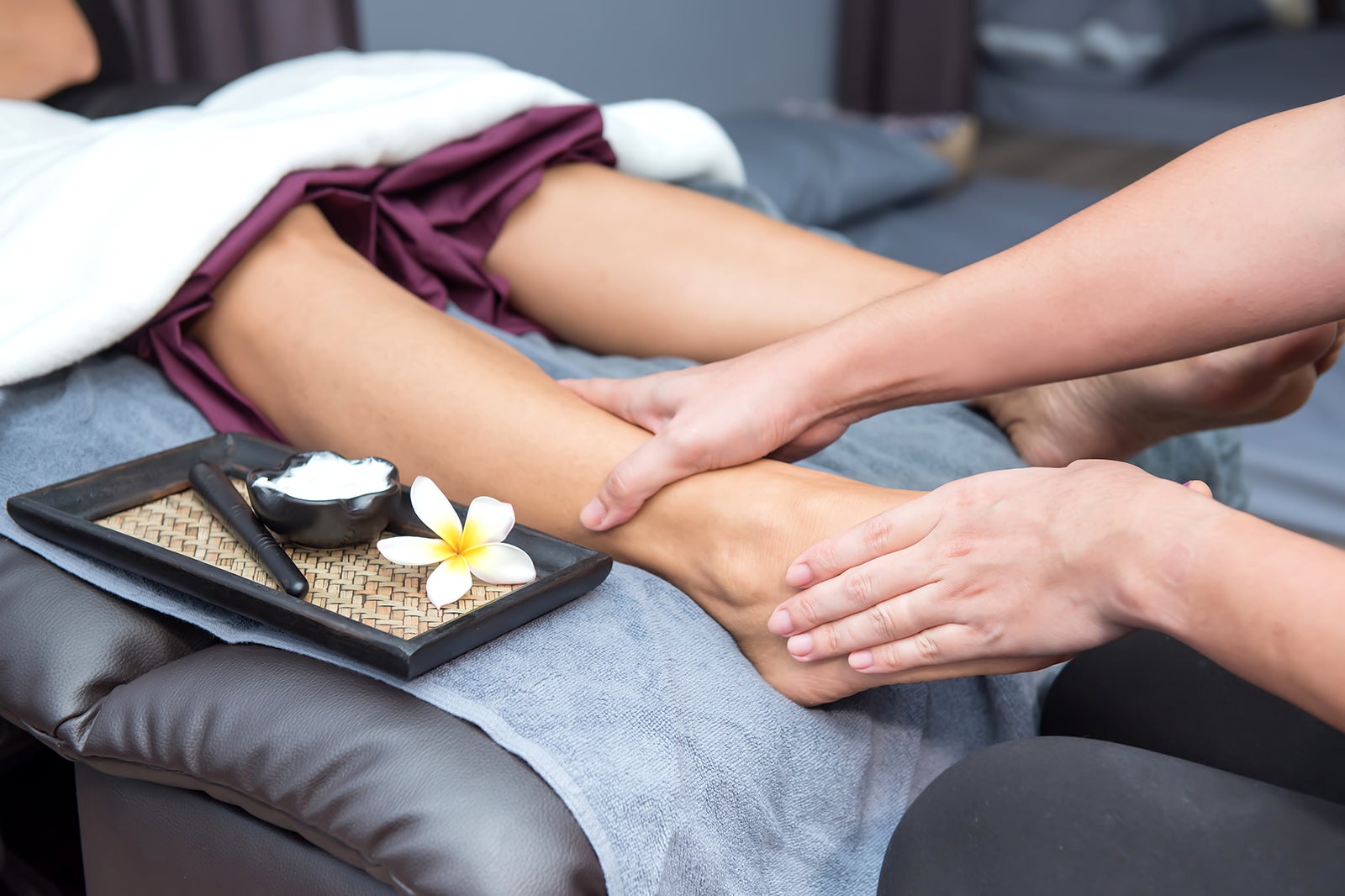 You'll find places offering foot massages all over Phuket – in specialist shops, by the beach, in hairdressing salons, and even in shopping malls. Also known as reflexology and originally practiced by the Chinese, it's believed that every part of the body corresponds to a precise spot on the sole of the foot – massaging that spot will benefit the corresponding organ.
Your feet will be cleaned with a warm soak. The masseuse will then moisturize your feet with lotion or essential oils, wrap one foot up in a towel and go to work on the other. Pain at any point may indicate a problem with the associated organ. No matter how reflexology works, after a long day's shopping or a stiff march along the beach, a good kneading of the feet sounds perfect.
2
Thai traditional massage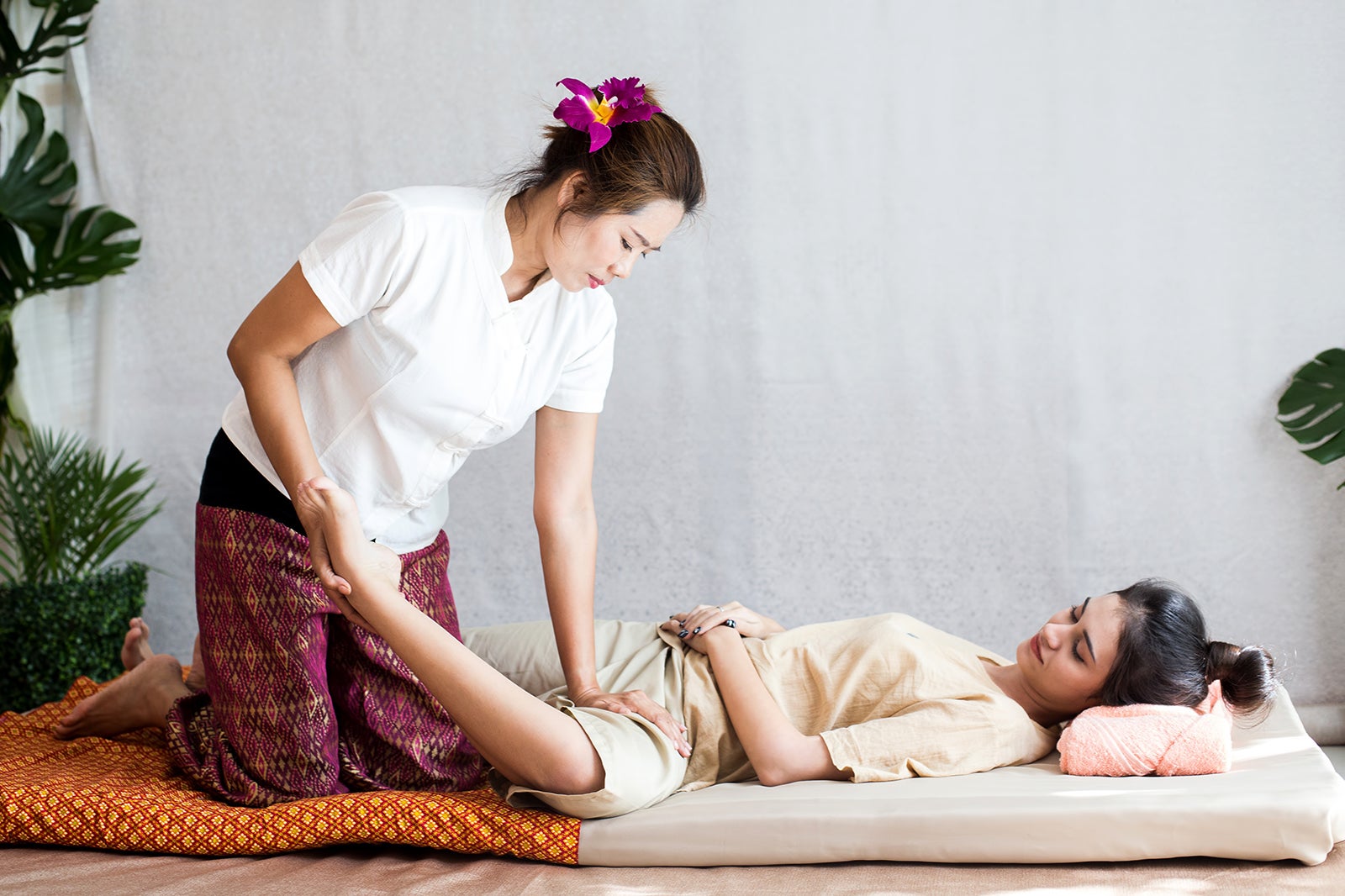 A good Thai massage results in lowered stress levels, relief of tension and stiffness in muscles and joints, and improvements in energy levels and blood circulation. In short, it should make you feel really good. There's no use of oil in traditional Thai massage. The massage will begin, starting with your feet and working towards your head. Try to relax as much as possible and work with your masseuse by synchronizing your breathing with the rhythm of the massage.
The original Thai massage included having the masseuse walk on the client's back, as well as pulling fingers, toes and even hair. Masseuses these days have pretty much scrapped such practices. You'll still find, however, that sometimes the masseuse may be a little too energetic for your taste. Simply ask them to be a bit gentler.
Getting a massage on the beach under the shade of palm trees is reminiscent of any tropical vacation. The masseuses, who usually appear on the beach in November and stay until the end of April, generally look like your favorite cuddly auntie, sitting in the shade with mats and pillows, ready to give you a reviving traditional Thai massage.
There's more. Especially on Patong Beach, you can also get a pedicure, including removing old, dead skin, or – for the girls – a manicure and nail painting. Or how about braids in your hair? And the ultimate in making you feel young: specialists who will gently pluck out all your white or gray hairs.
Phuket island is one of the world's premier centres for top-quality spas staffed by highly trained and qualified masseuses. Few people can resist the chance to spoil themselves by getting the full luxury treatment at one of Phuket's top spas.
Be it a standalone spa or hotel spa, the level of service is admirable so do have a look around for the best deals. Often, when staying in a resort with a top-quality spa, you can follow a treatment course for several days and turn your stay into a life-enhancing event. Several hotel spas on Phuket are more like Roman palaces with design and décor to match the treatments. Expensive, yes, but nothing can match the feeling of pure relief that a good, long and luxurious spa treatment can produce.
5
Massage for pregnant women in Phuket
For most pregnant women, a nice back rub is great. A good massage is sheer heaven. Many pregnant women find that, after a massage, they sleep better, have less pain in both the neck and the back, and generally lower levels of stress and discomfort.
Naturally, the masseuse must be carefully chosen for her knowledge, care and gentleness – a full-on deep-pressure massage during pregnancy is decidedly not a good thing. Indeed, massage of any kind is not recommended during the first trimester. Check with any of the big, reputable spas around the island. Most have good experience for massage during pregnancy.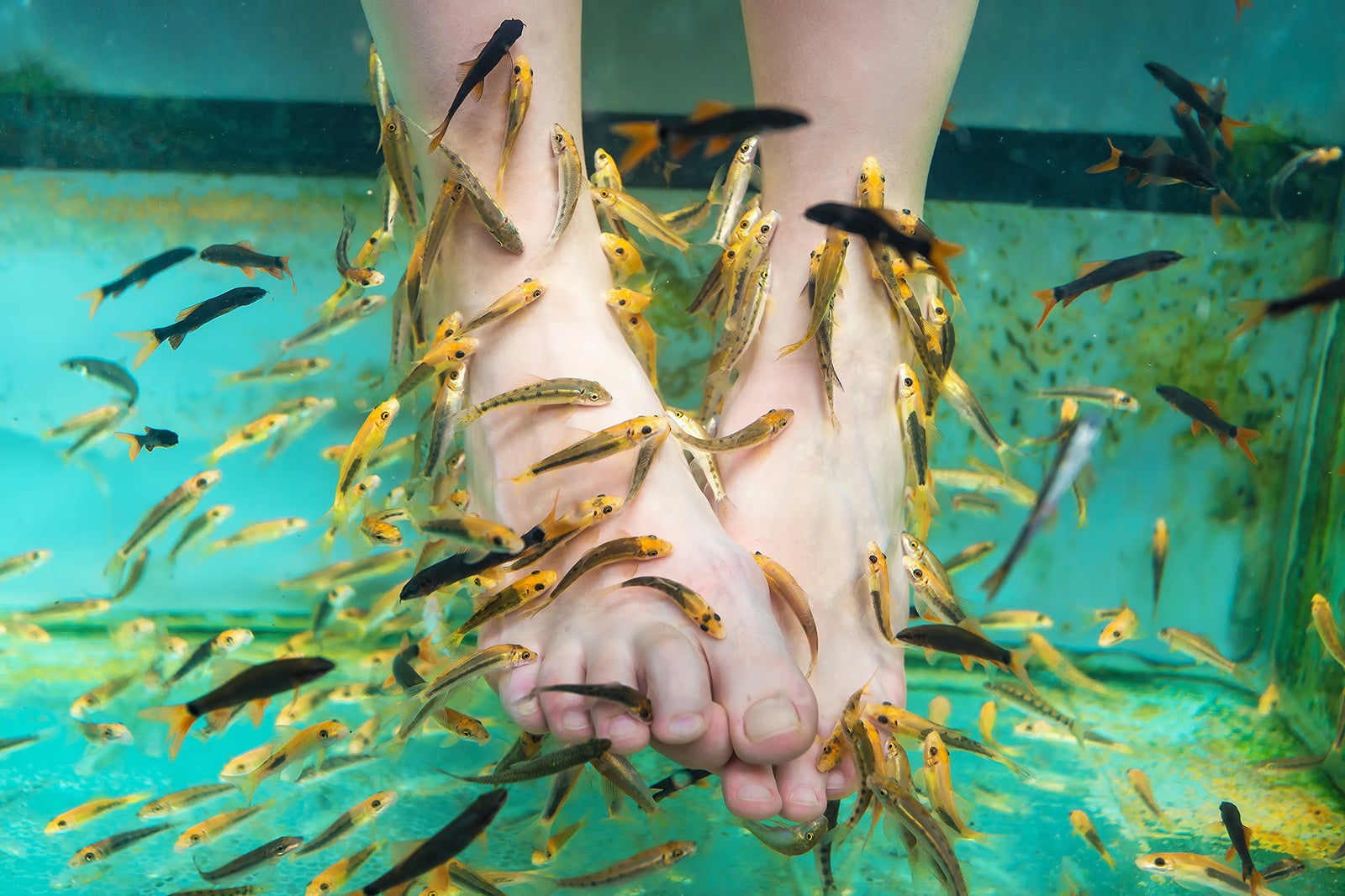 Newcomers to Phuket sometimes stop in amazement at the strange sight of people sitting with their feet planted in a fish tank. What on earth are they doing?
This is Dr Fish, or a fish spa. Doctor fish is the name given to the species of fish Garra rufa. Other nicknames include nibble fish, kangal fish, physio fish, and doctorfishen. This type of fish loves to nibble on dead skin and as soon as the people insert their limbs in the water, an army of these little guys start eating away the skin that's been softened by the warm water (Doctor Fish can survive in waters as hot as 43°Celsius).
7
Naughty massage in Phuket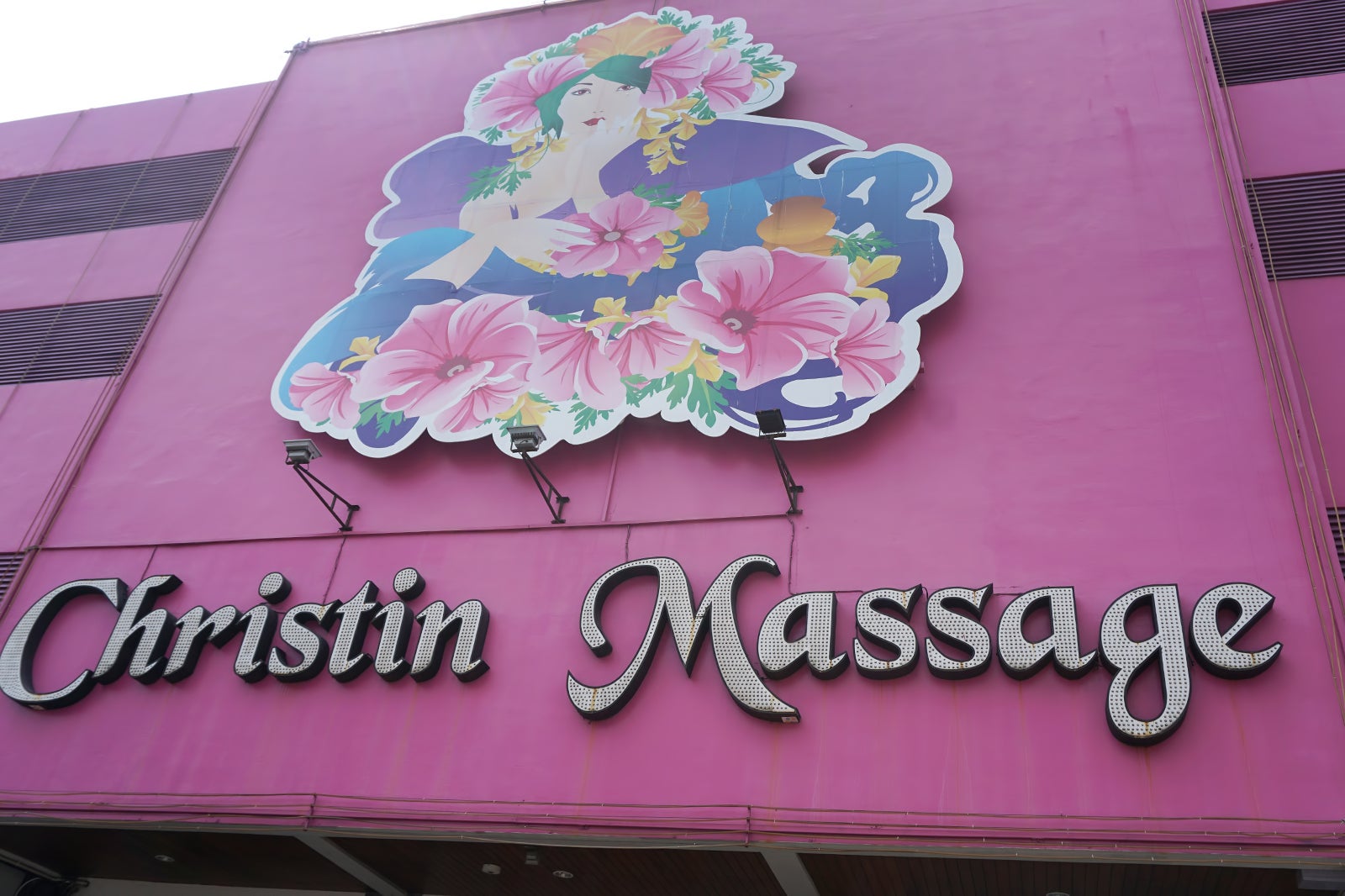 Many visitors to Phuket never try getting a therapeutic massage because they're worried about ending up in a place that tries to massage parts that traditional masseuses would never reach. As a guide, if the place has any of the following, you may consider walking on by.
A dark interior, perhaps with dark-tinted windows.
Young, slim masseuses, sexily dressed and carefully made up. A professional masseuse will always wear a proper uniform and little to no makeup.
A 'marketing girl' in front trying to persuade you to come on in. Most will ask you straight out if you'd like a 'special' massage.
photo by Blemished Paradise (CC BY-SA 2.0) modified
8
Where to go for a massage in Phuket? How much?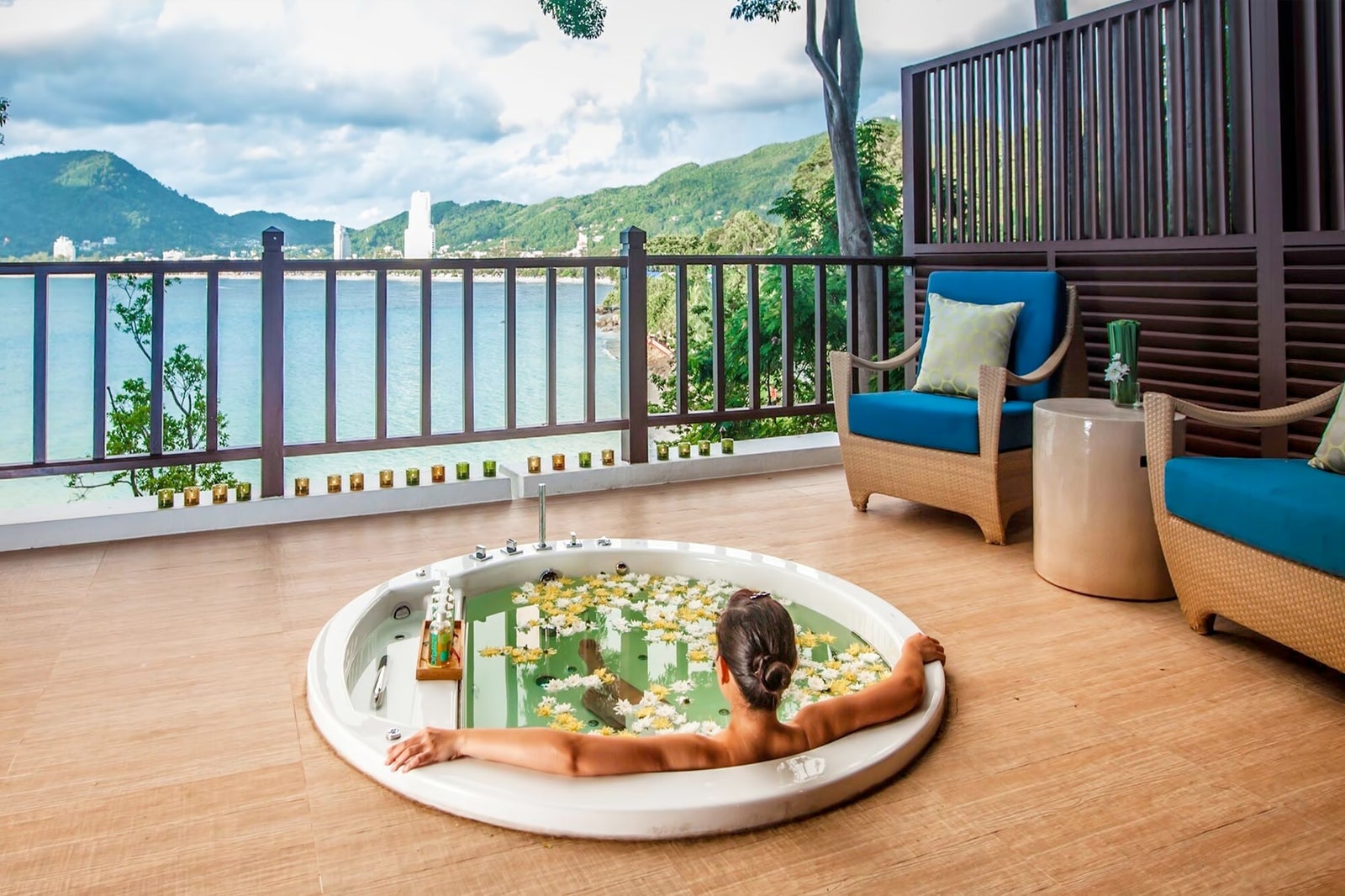 Most traditional Thai massage places are simple affairs without much attention paid to fancy décor. You'll find them in shop-houses near the beaches or in many of the three-star hotels in Phuket City. A typical massage session lasts about 2 hours and costs 300-500 baht. A foot massage session is about 40-50 minutes and costs 300-400 baht.
A massage at a 5-star hotel is naturally more expensive – the price can be triple, or more. On the beach, the fee for a massage and foot massage is around 300 baht an hour.
9
Tipping for your massage in Phuket
Masseuses look forward to tips if they do a good job. Often, those who work outside the big spas or 5-star hotels get no salary. Instead, they share a percentage of the massage fee with the owner of the massage place. In the case of beach masseuses, they usually pay 'rent' for their space on the sand.
So if the fee is 300 baht per session, the masseuse gets 150 baht for 2 hours' work. Any tip, therefore, makes a big difference. A reasonable tip for a good relaxing massage can be anywhere between 50 and 100 baht.
Back to top