Phuket Festivals & Events
Calendar of Events in Phuket
Festivals in Phuket are exciting, sometimes bizarre spectacles and certainly never bland. The island's most distinctive event is the annual Vegetarian Festival, featuring processions of god-mediums performing shocking acts of self-mortification as a test of faith. This bazaar of the bizarre is held annually over 9 days in the 9th lunar month of the Chinese calendar.
Lively and colorful events that are unique to Phuket include the Phuket King's Cup Regatta and Phuket Bike Week, while others, such as Loy Kratong and Songkran, Chinese New Year, are part of nationwide celebrations. The island gets busy during festival times so be sure to book your hotel well in advance.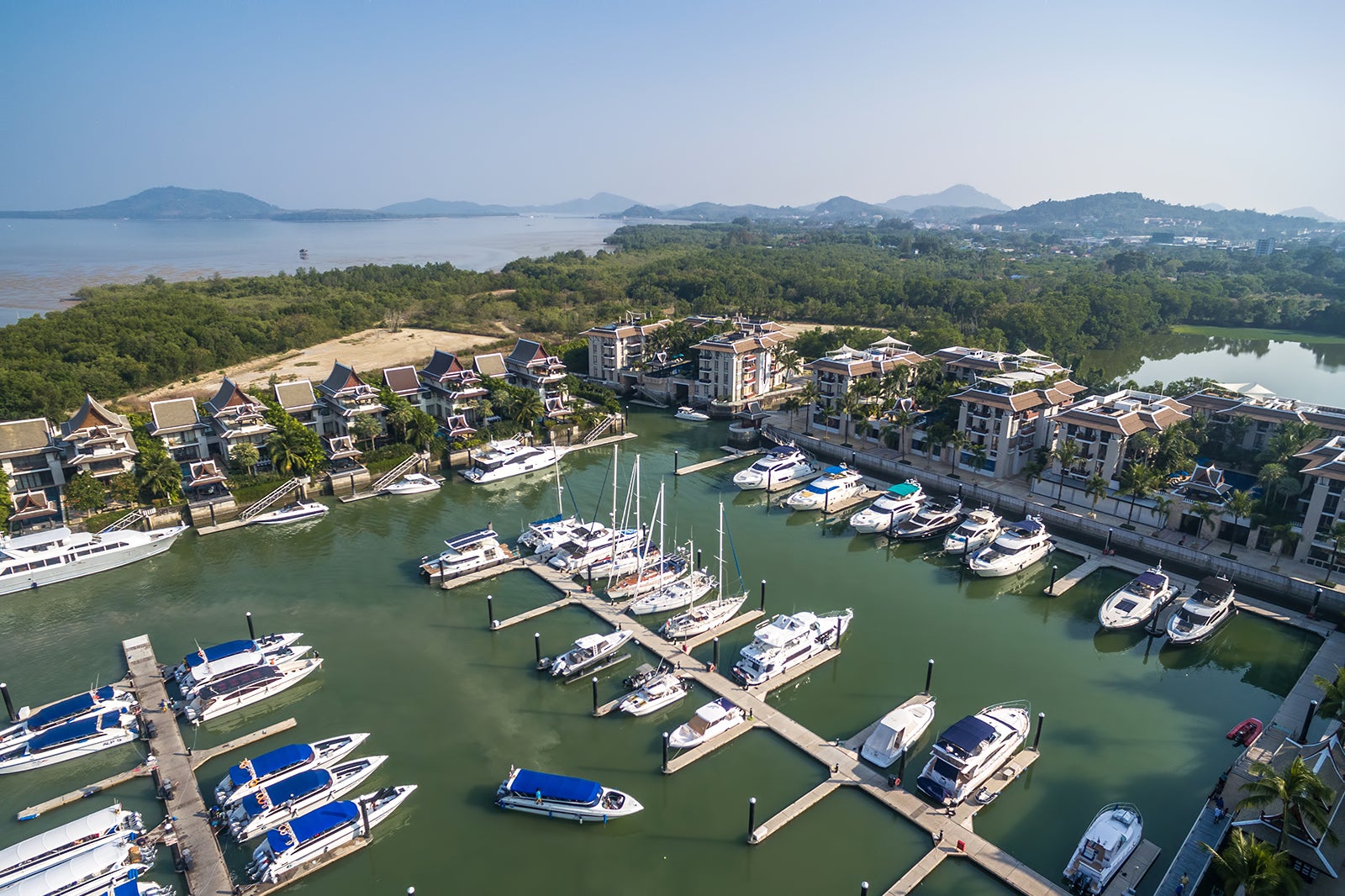 The Phuket International Boat Show (PIMEX) must be one of the most interesting marine showcases in Asia. The event gets bigger and bigger each year, covering over 2,000 square meters of air-conditioned exhibition space and about 60 on-water display boats.
Read more
Location: 68, Thanon Thepkasattri, Kohkaew, Muang, Phuket 83000, Thailand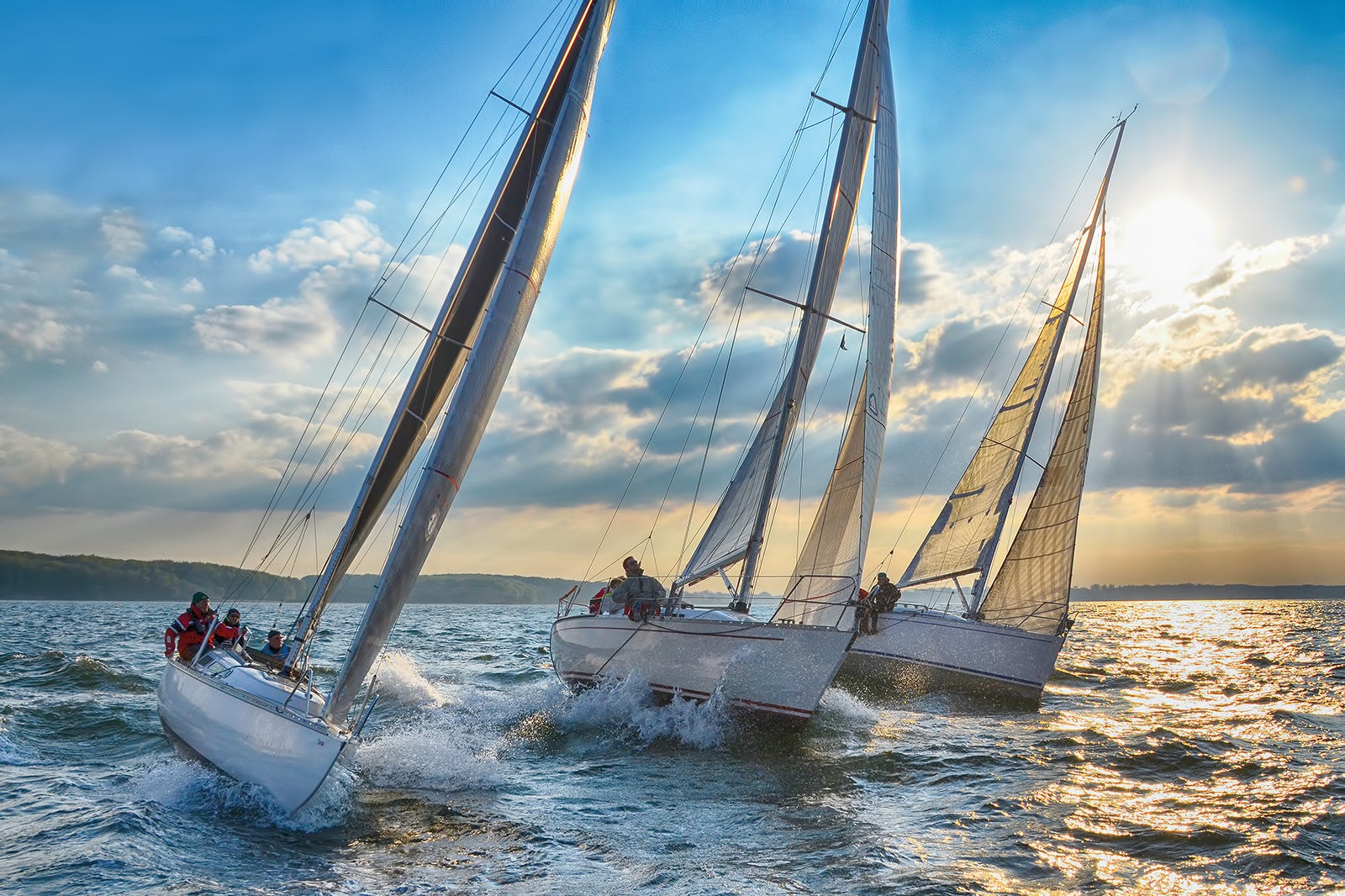 The Bay Regatta brings the excitement of sailing races to the stunning settings of Phuket, Phang Nga Bay and Krabi. Starting from Koh Naka Yai, entrants sail around Koh Yao and down the Krabi coastline to Laem Nang. After racing around the Krabi islands, they finally dash across to Chalong Bay for the closing party. The annual event attracts around 50 yachts from around the world for a casual competition in what is known as "Asia's fun regatta".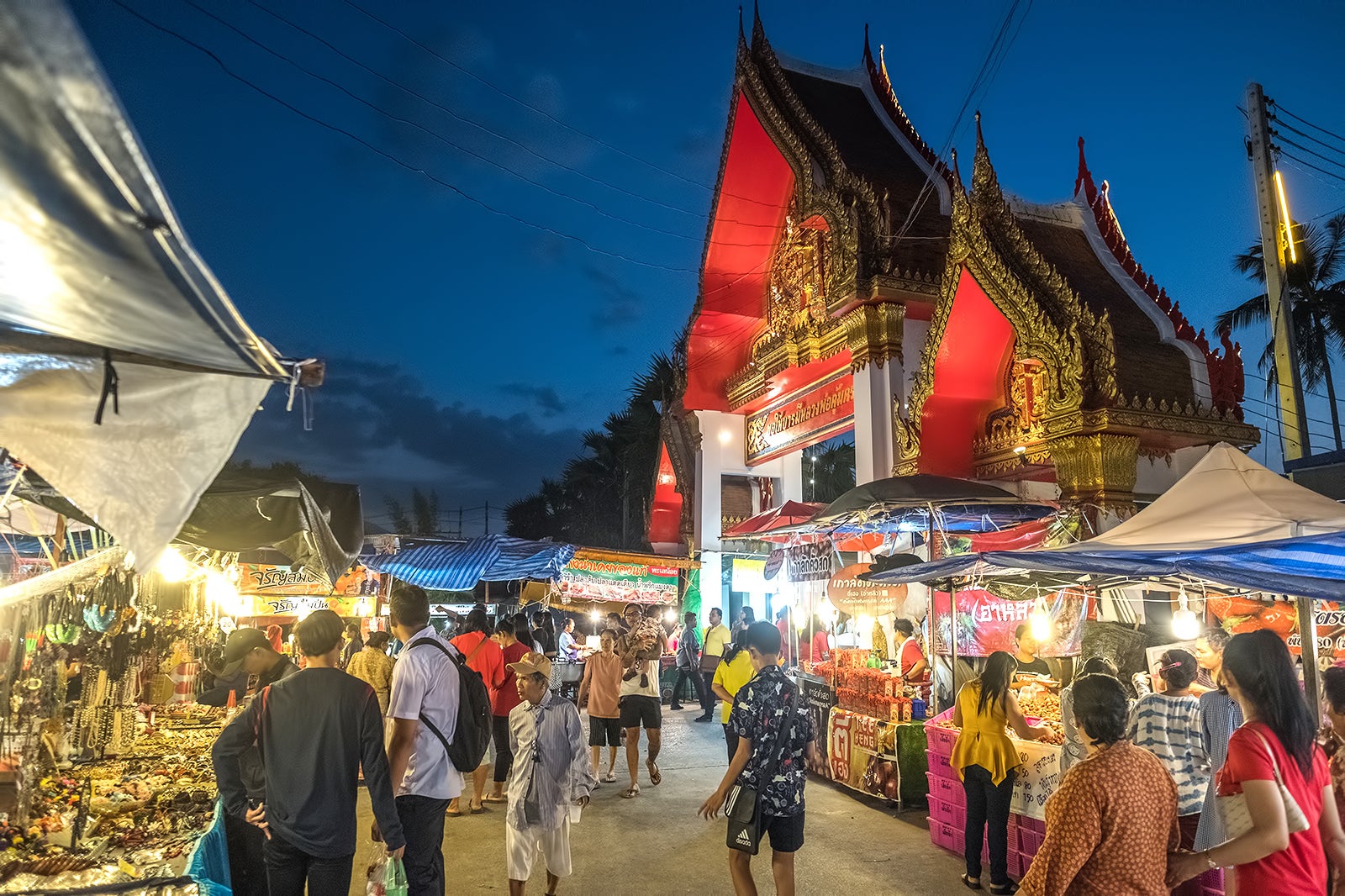 Wat Chalong (Chalong Temple) Fair is probably the biggest of all temple fairs on the island. It was first started in 1933 by local farmers who lived near Wat Chalong. After a long period of hard work and when the harvest was complete, they would get together and create a fair on the temple's grounds. In later years, they set up the fair during the Chinese New Year because they wanted to make sure that Thais with Chinese heritage would join in, too. The fair lasts 7 days each year and is a colorful, crowded, aromatic, noisy but fascinating spectacle.
Read more
Location: 6 Chao Fah Tawan Tok Rd, Chalong, Muang, Phuket 83000, Thailand
Families
Shoppers
Photo
Food
Budget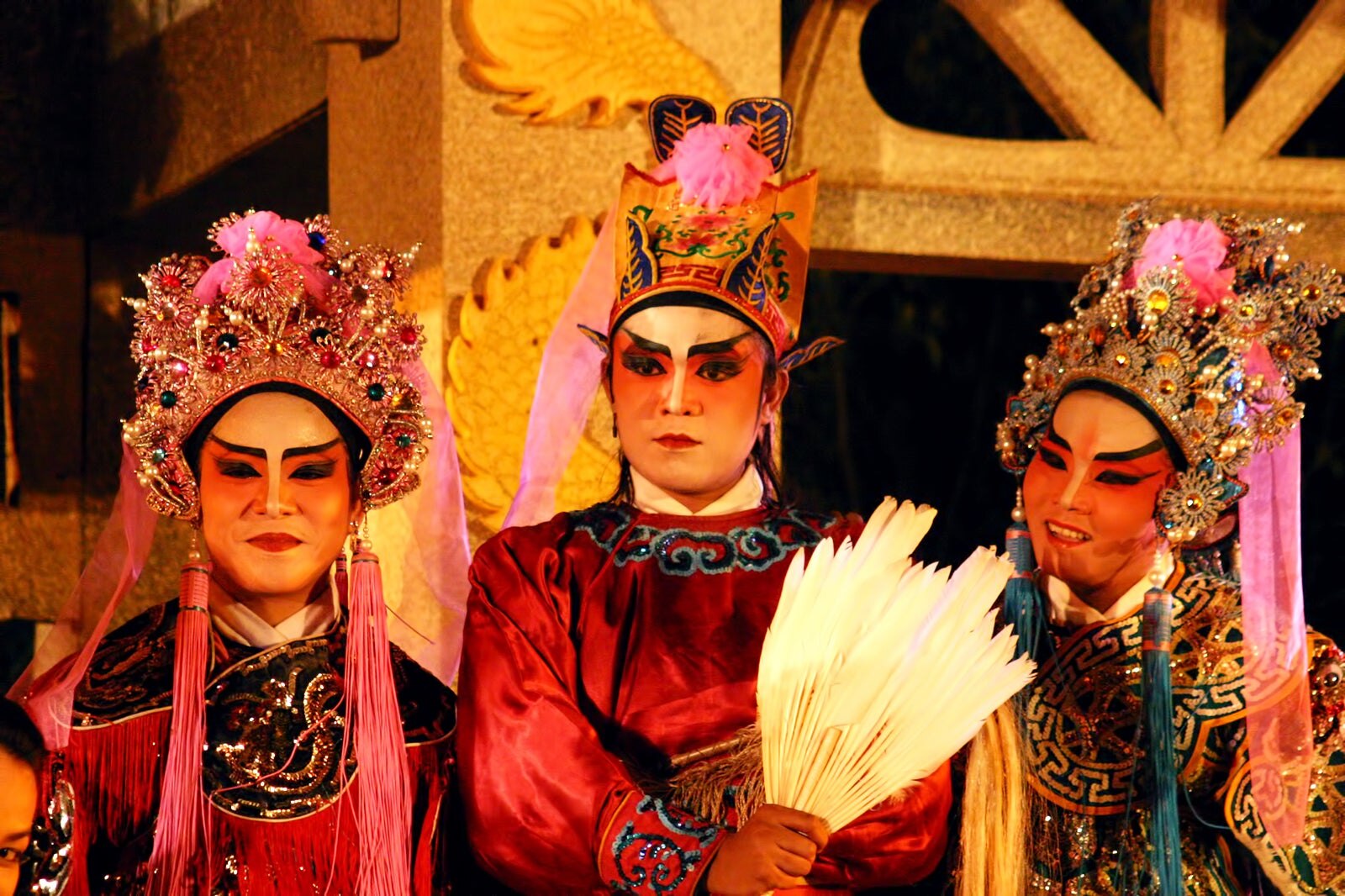 Chinese New Year in Phuket
Chinese New Year is quite a big deal in Phuket, thanks to its strong connections to Chinese culture through the Thai-Chinese community. The entrances of many shops and houses are often festooned with red banners and decorations to encourage luck and happiness during the coming year. Expect lots of firecrackers and lion dances throughout this annual celebration, especially in the Old Town.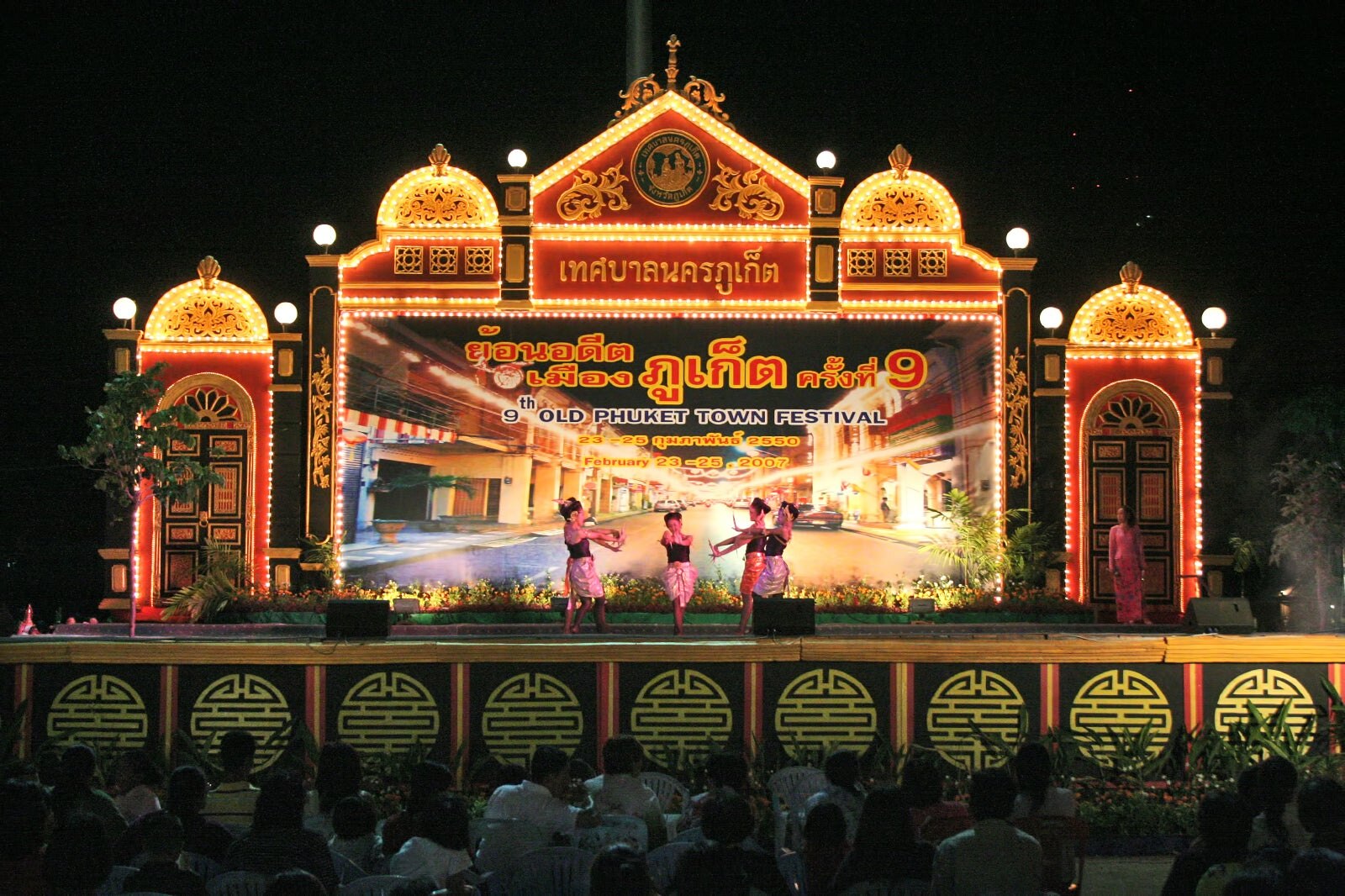 Phuket's Old Town Festival takes place in the historical center of the Old Town, along Thalang, Krabi, and Phuket roads. During the festival, the roads around the Old Town are turned into walking streets. There's so much to do during this festival, including a Baba Light Show and cultural parades.
Location: Old Phuket Town, Muang, Phuket 83000, Thailand
Couples
Families
History
Photo
Nightlife
Budget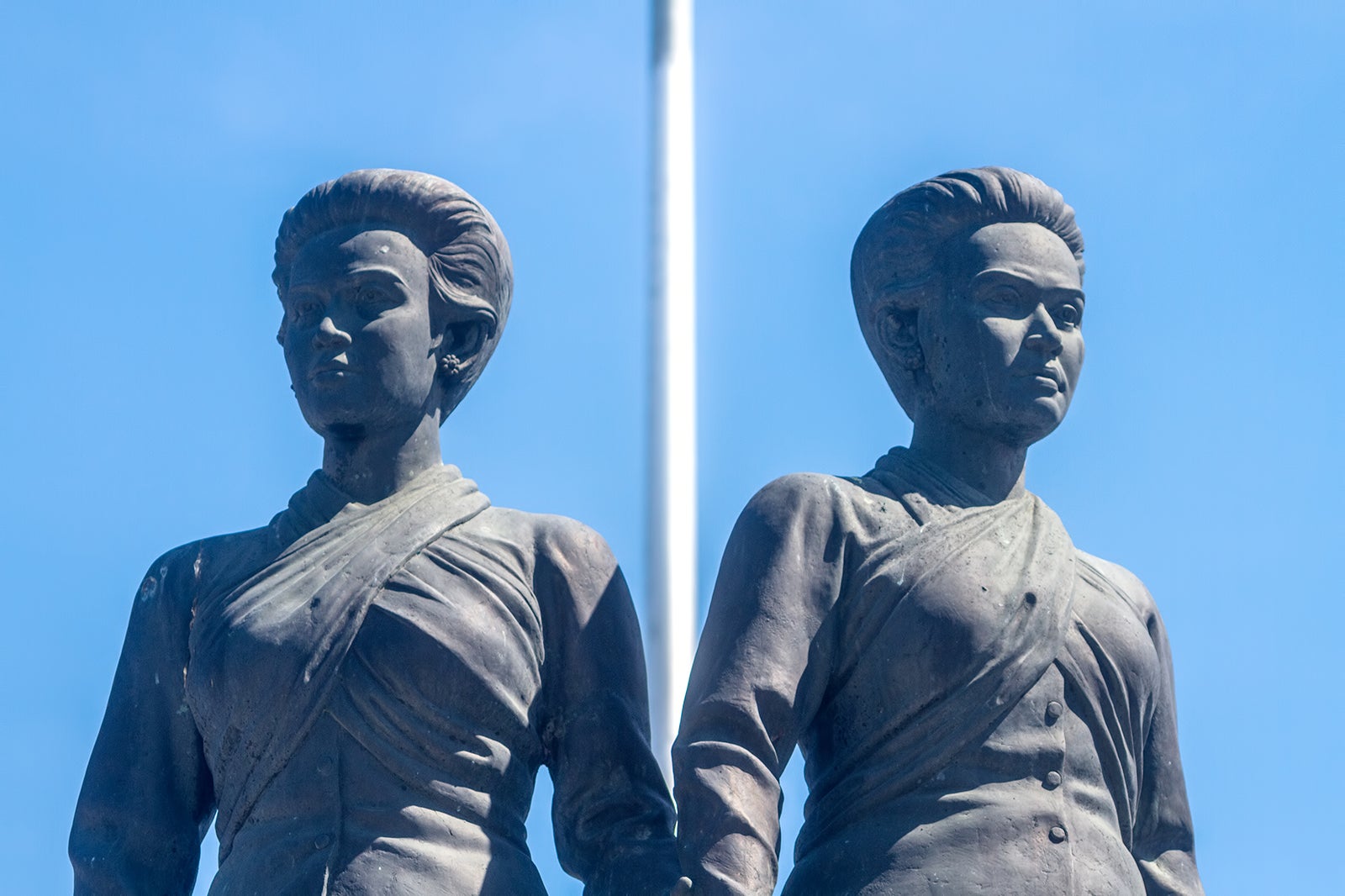 This festival has a strong historical connection to the island and lately has been promoted as one of the most important events in Phuket. The fair lasts many days and largely consists of sporting and cultural experiences.
Read more
Location: Heroines Monuments, Wat Pranangsang and Talang Chana Kasuk Memorial Field, all in the Thalang area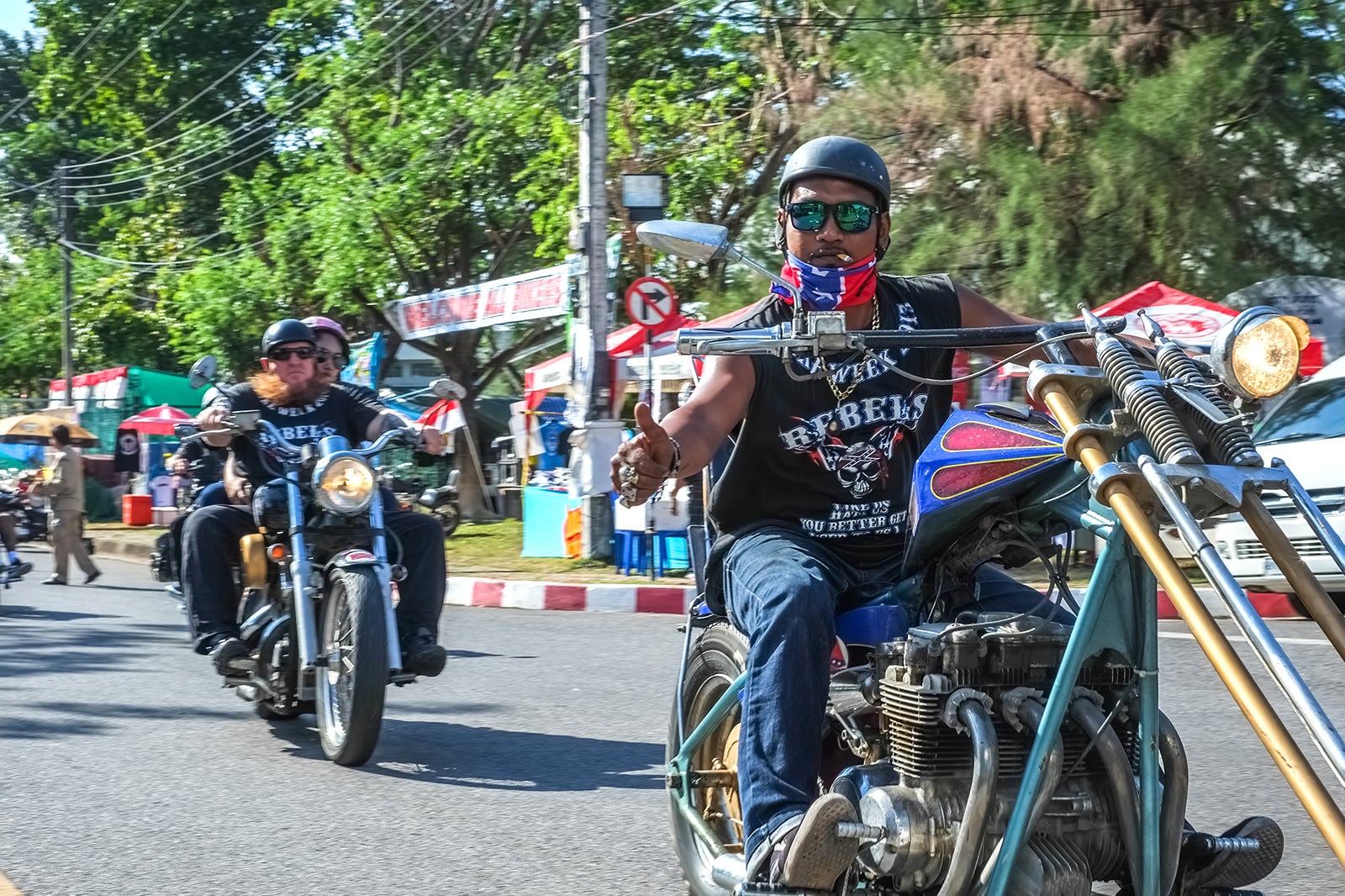 The annual Phuket Bike Week is one of the biggest motorcycle events in Southeast Asia. Get to see an amazing collection of Harleys, Hondas and superbikes at this annual event. It features music, contests, parties and charity rides around the island. Fun for bikers and hangers-on alike.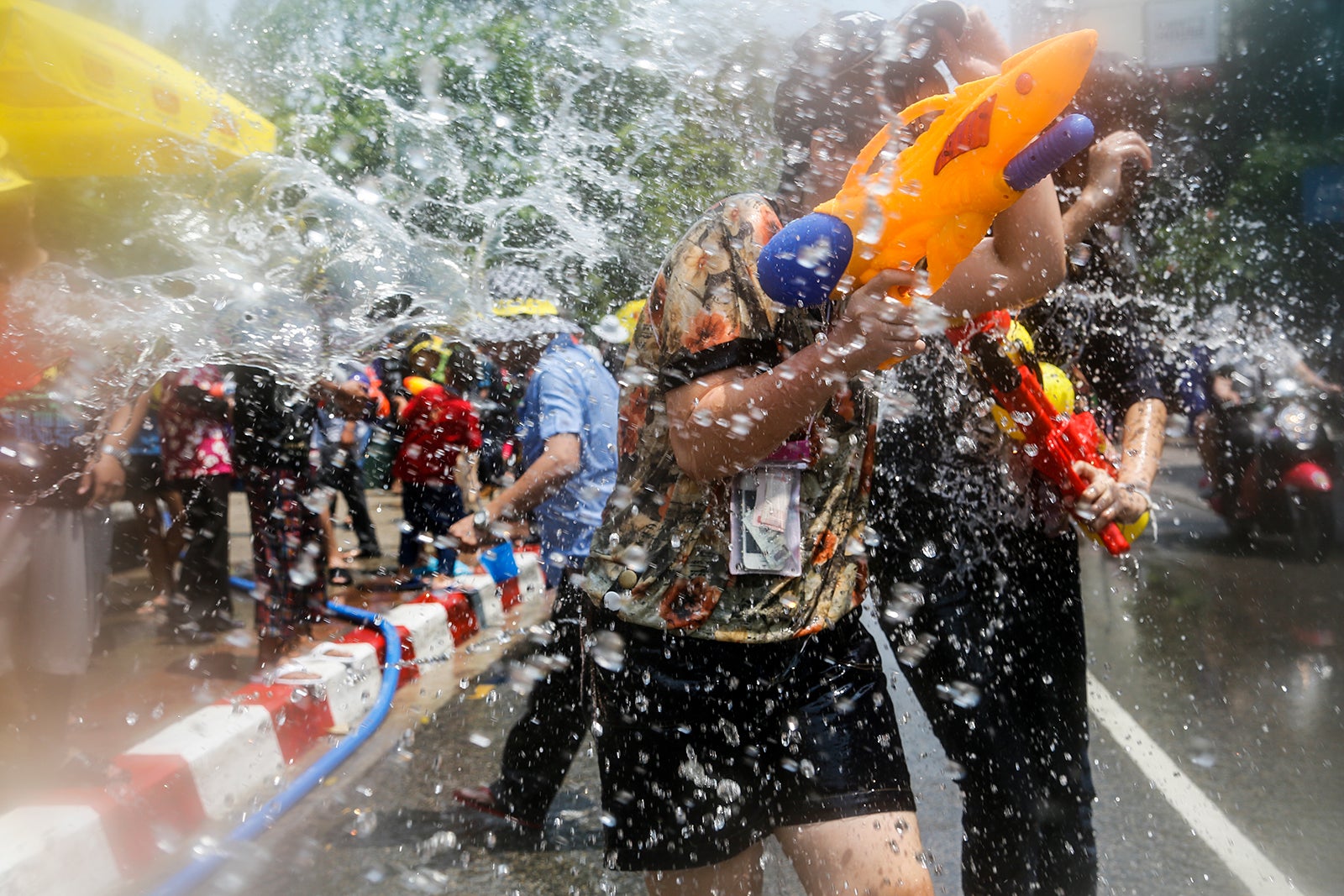 Thailand's most famous festival celebrates the Thai New Year. Prepare to join in the fun and get very wet or else stay indoors! Songkran is a loud, boisterous festival that features a lot of water throwing in the streets.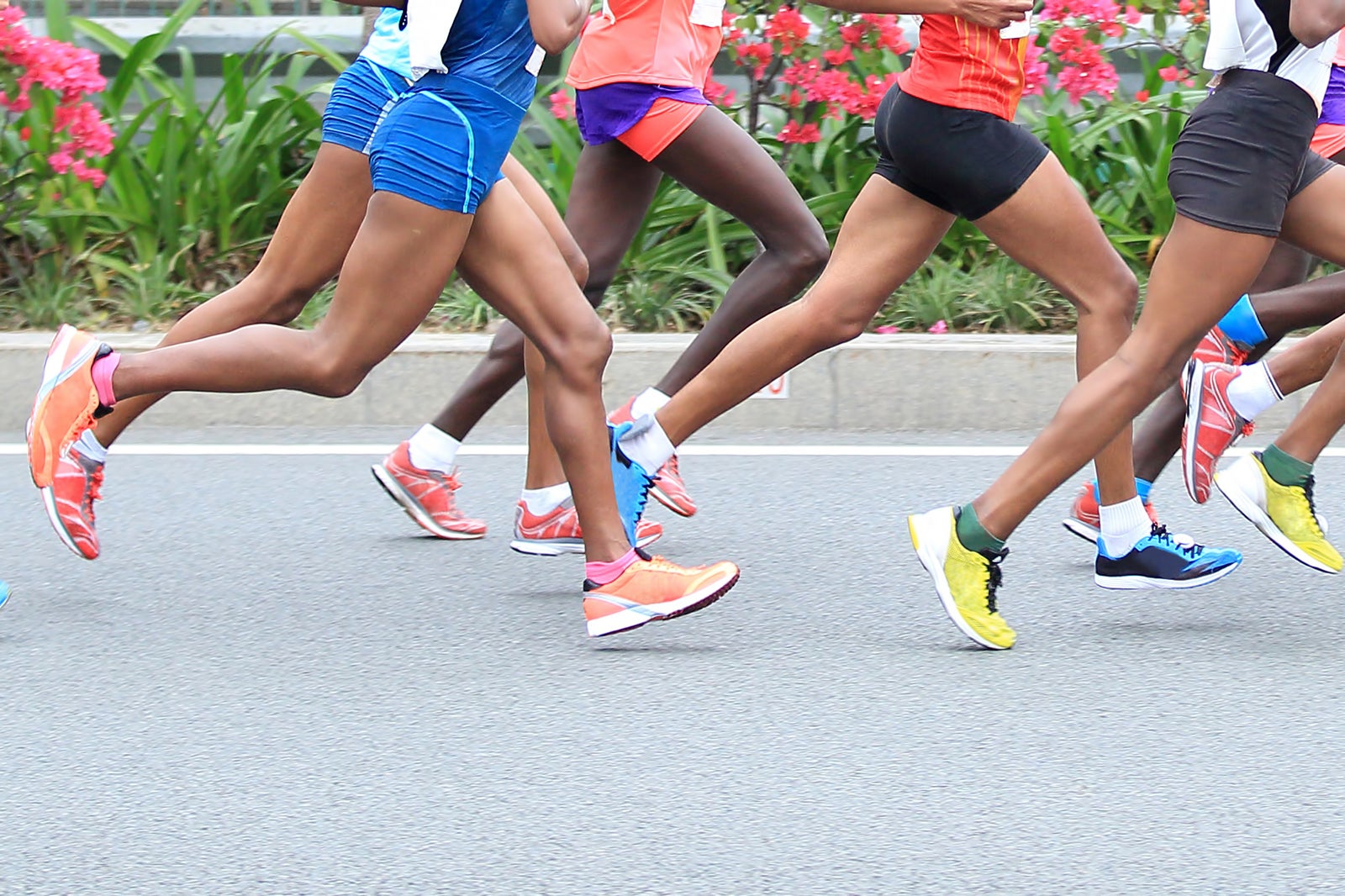 Thousands of runners from around the world 'Run Paradise' around the beautiful backdrop of the Laguna resorts on Bangtao Beach each year. Alongside the full 42-km marathon is a 21-km half-marathon, a 10-km run, a 5-km walk and a 2-km kids race, with the events split over 2 days.
Location: Laguna Phuket, Bangtao Beach, Phuket, Thailand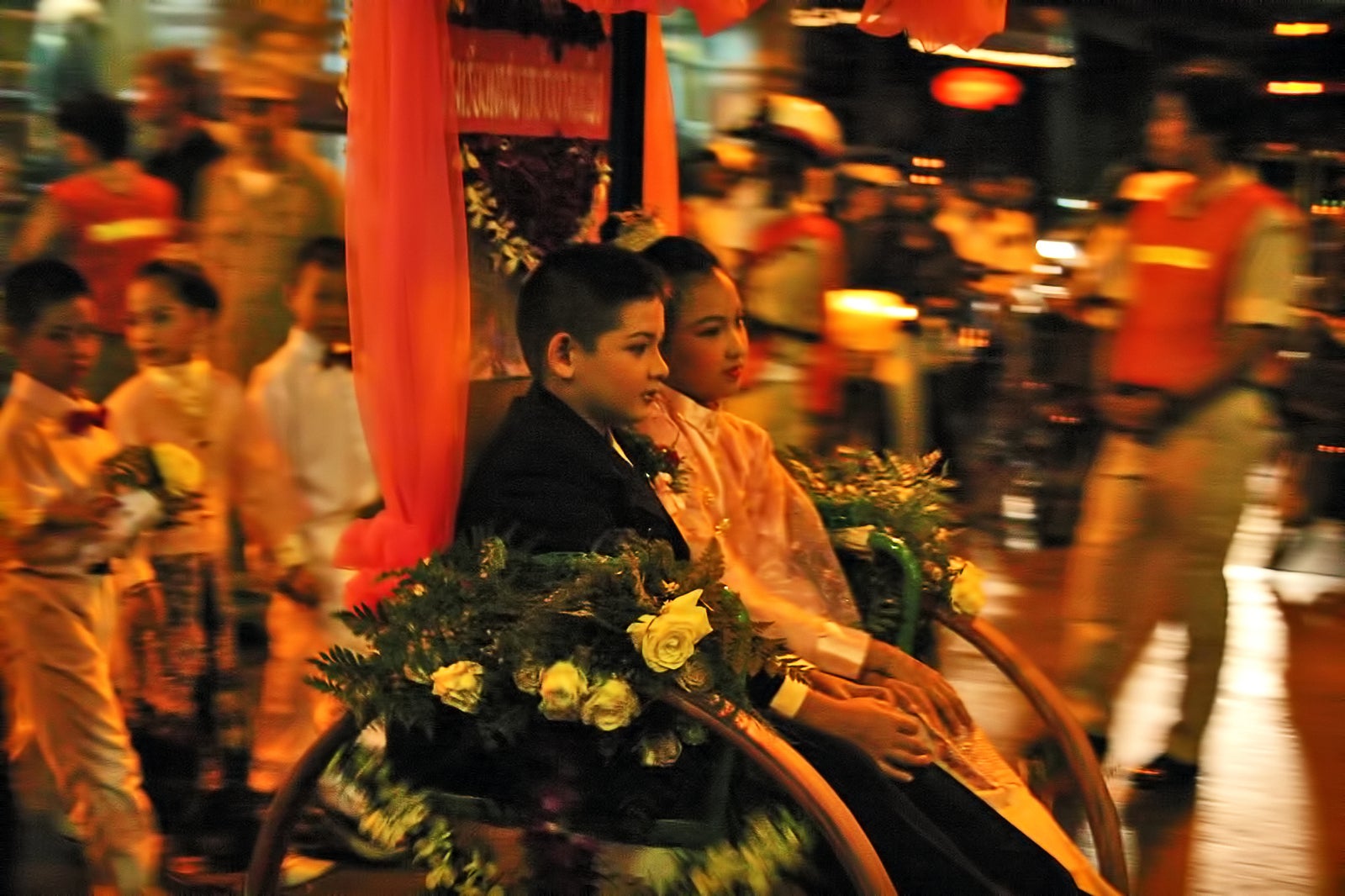 Baba (Peranakan) Wedding Festival
This event is not only for lovebirds who want to have a lovely traditional Straits Chinese wedding; it's open for all to come and witness as well as help celebrate this beautiful festival. It's also a chance to explore two of Phuket's grandest vintage Sino-Portuguese mansions used for the wedding.
Location: Phuket Old Town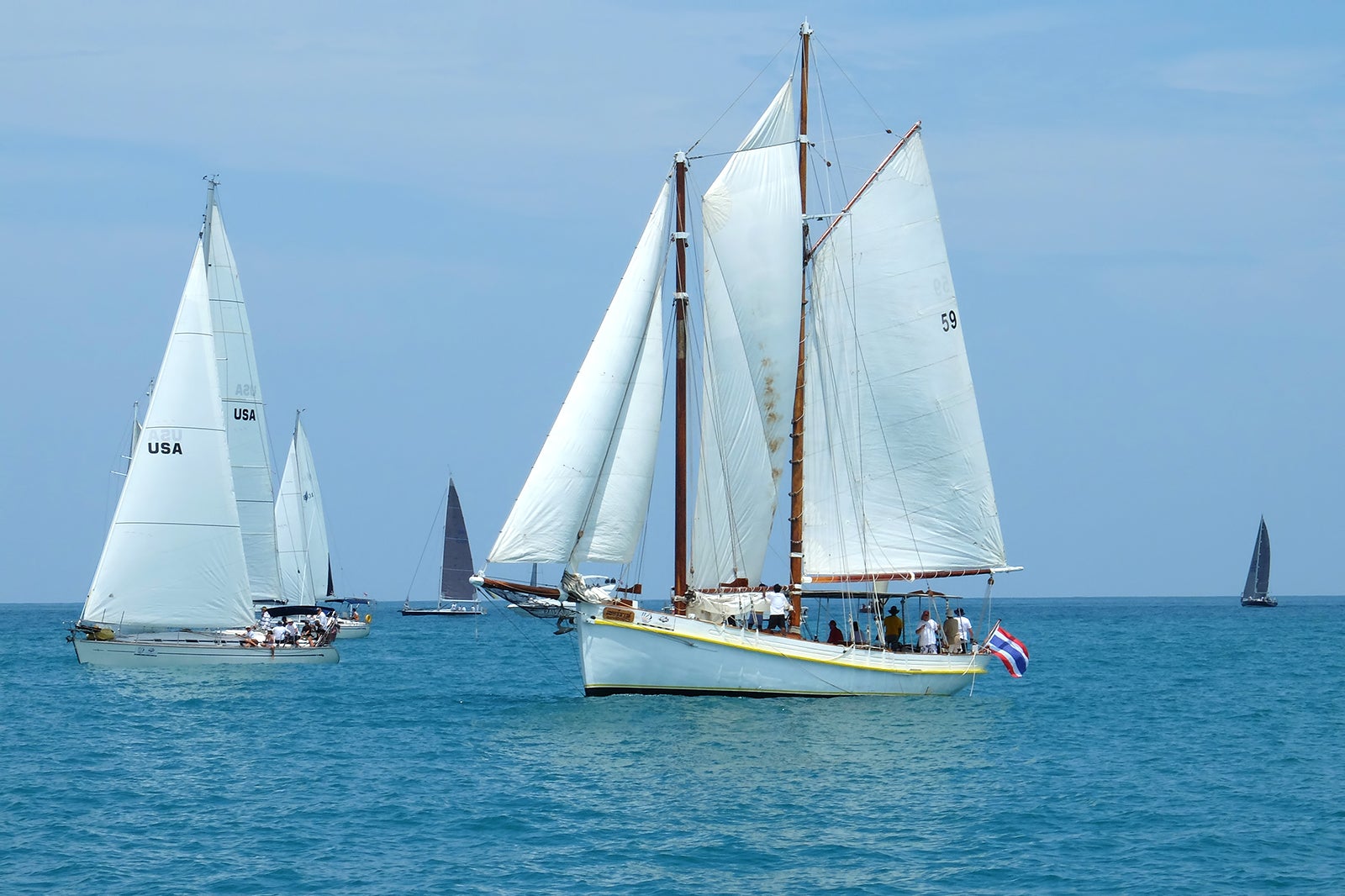 Cape Panwa Hotel Phuket Raceweek
Four days of exciting, international-standard yacht racing off Phuket's East Coast. Plenty of social activities throughout the event. Around 35 boats enter each year, with more than 400 sailors from around the world.
Location: 27/2, Mu 8 Sakdidej Rd, Wichit, Muang, Phuket, 83000, Thailand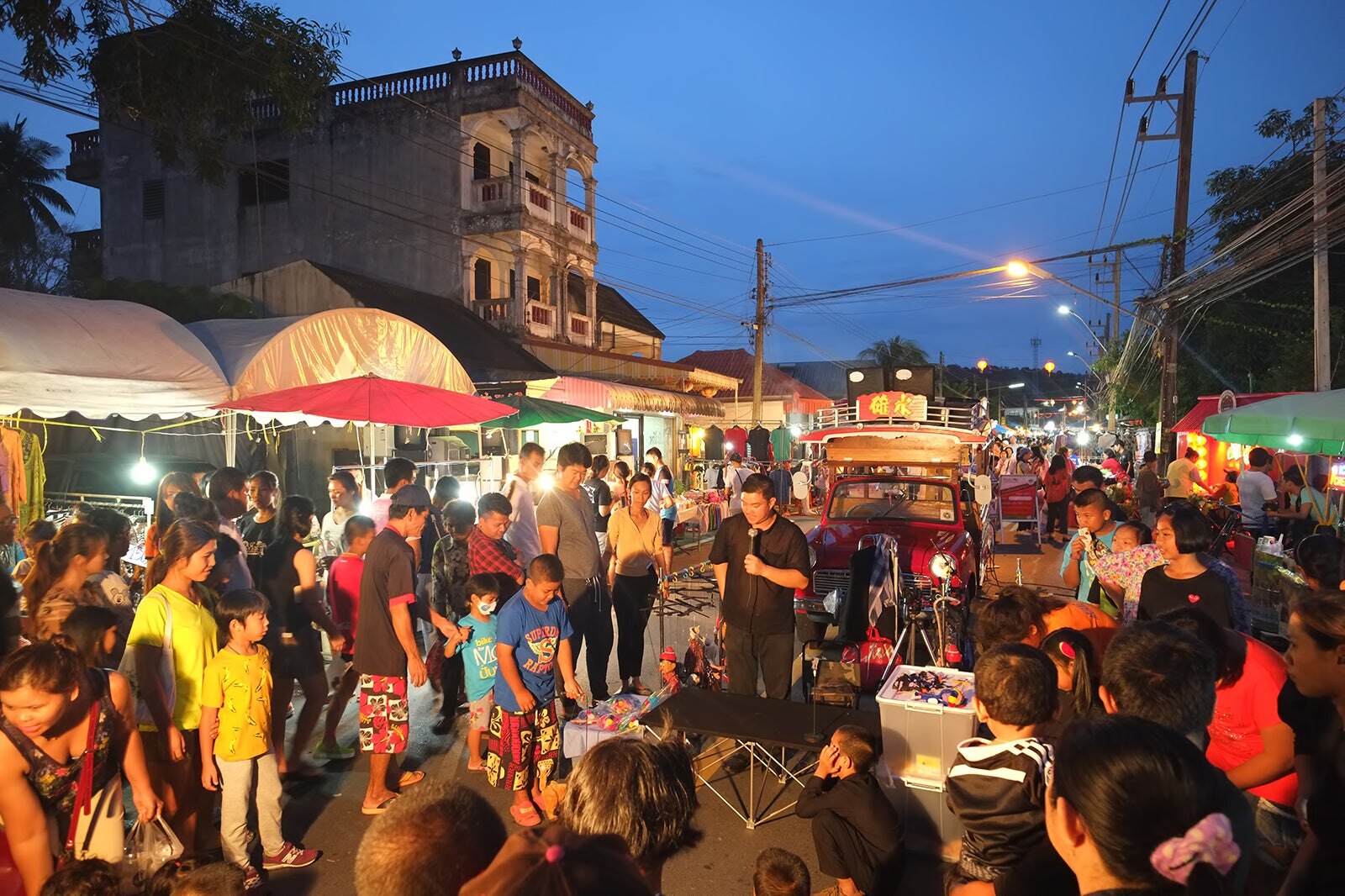 Kathu Festival, or the 'Kathu Street Culture Festival' as it's known in full, features street stalls, stage shows, live music, exhibitions and Thai traditional children's games in the usually sleepy village of Kathu.
Location: 71/4 Wichit Songkram Road, Kathu, Phuket 83120, Thailand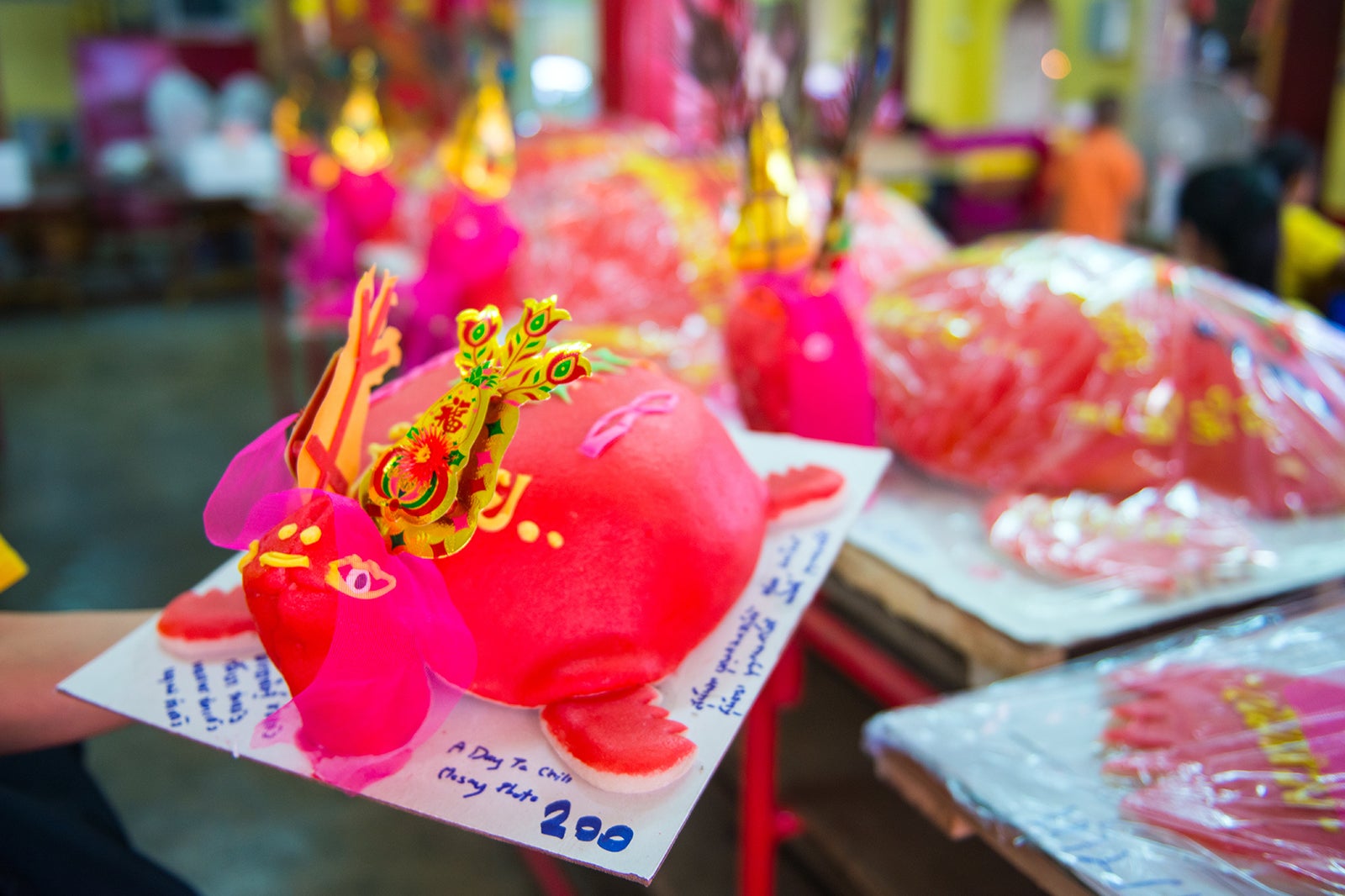 Por Tor Festival (Hungry Ghost Festival)
The Hungry Ghost Festival is an important merit-making event for the ethnic Chinese. Special food, flowers and candles are offered to ancestors on altars. Other offerings are made to 'feed the ghosts without relatives' that are said to have been released from hell for the month.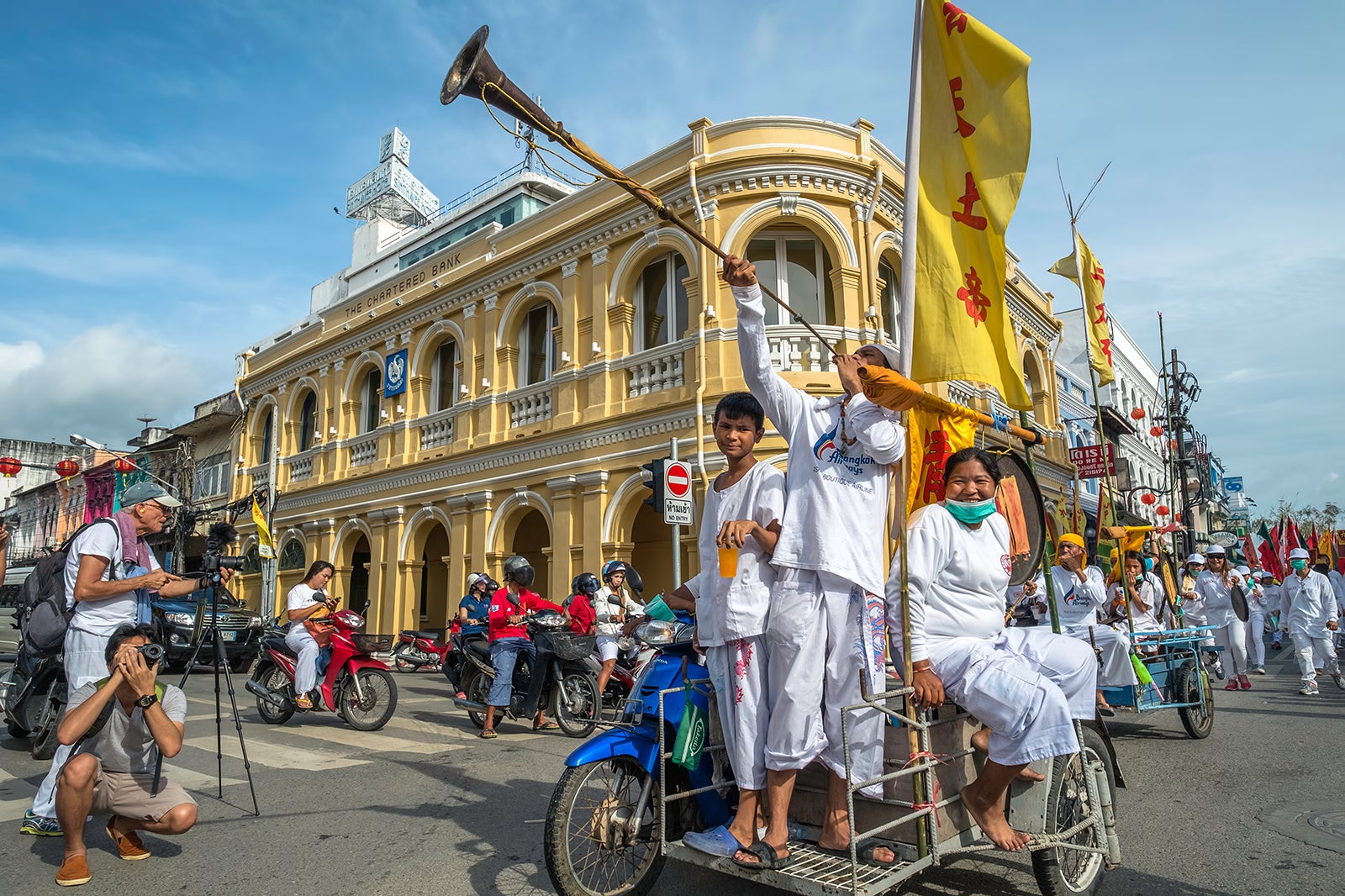 Phuket Vegetarian Festival
A colorful event held over a 9-day period in October, this event celebrates the Chinese community's belief that abstinence from meat and various stimulants during the ninth lunar month of the Chinese calendar will help obtain good health and peace of mind.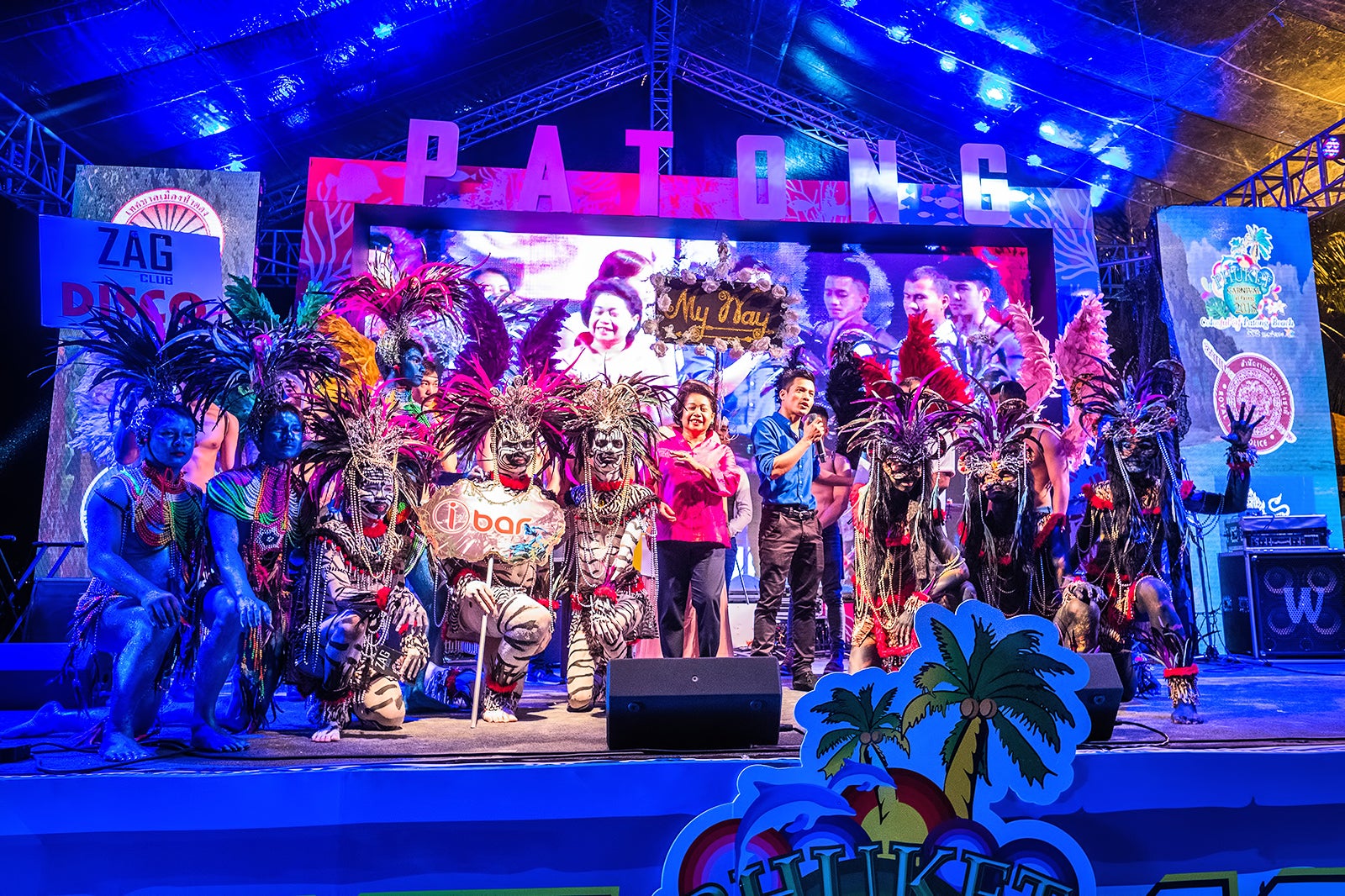 Patong Carnival is an annual celebration marking the beginning of the high season in Phuket. The 3-day celebration sees Patong's Beach Road crowded with displays, stalls and activities, as well as the flamboyant costumes and a lively atmosphere that the word "carnival" usually conjures.
Location: Patong Beach, Patong, Kathu, Phuket 83150, Thailand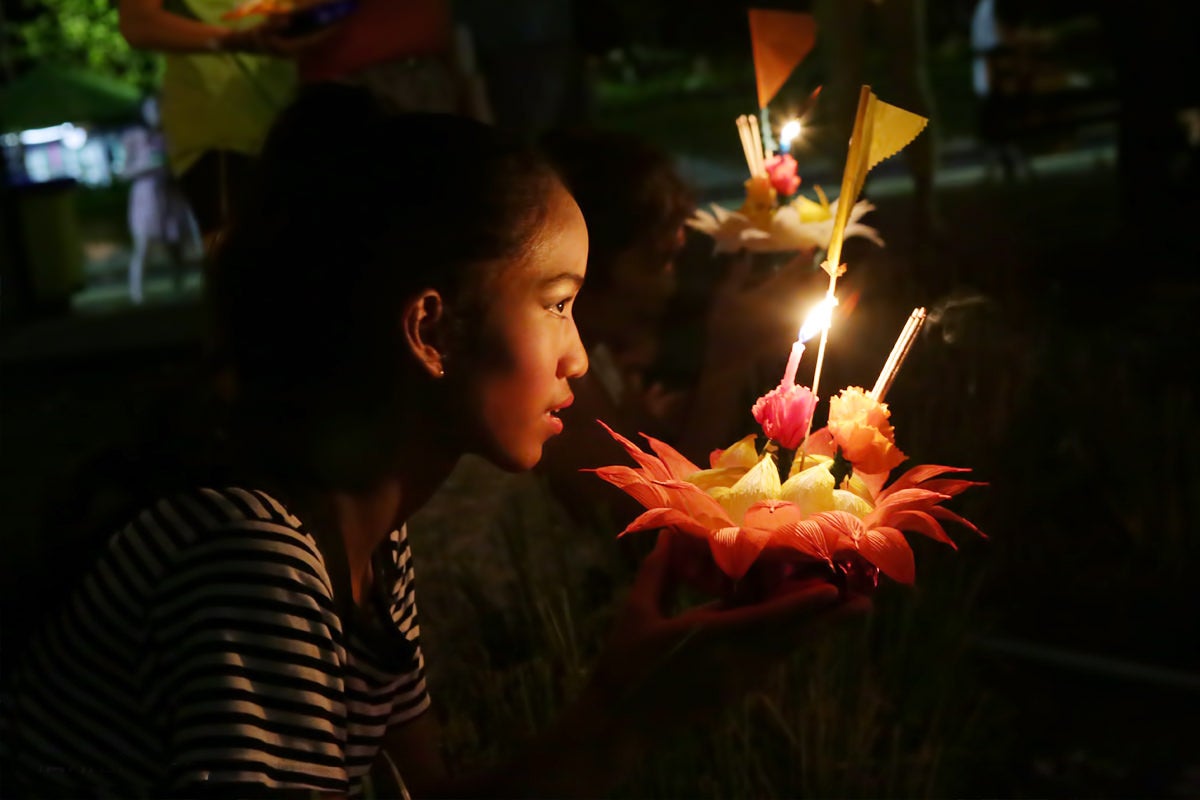 A festival of quiet celebration, the origins of Loy Kratong are unclear, but it's believed that it started in Sukhothai around 800 years ago. On this particular night, on nearly every expanse of water, be it a river, lake or the ocean, you'll notice thousands of lights drifting across the water like fairies.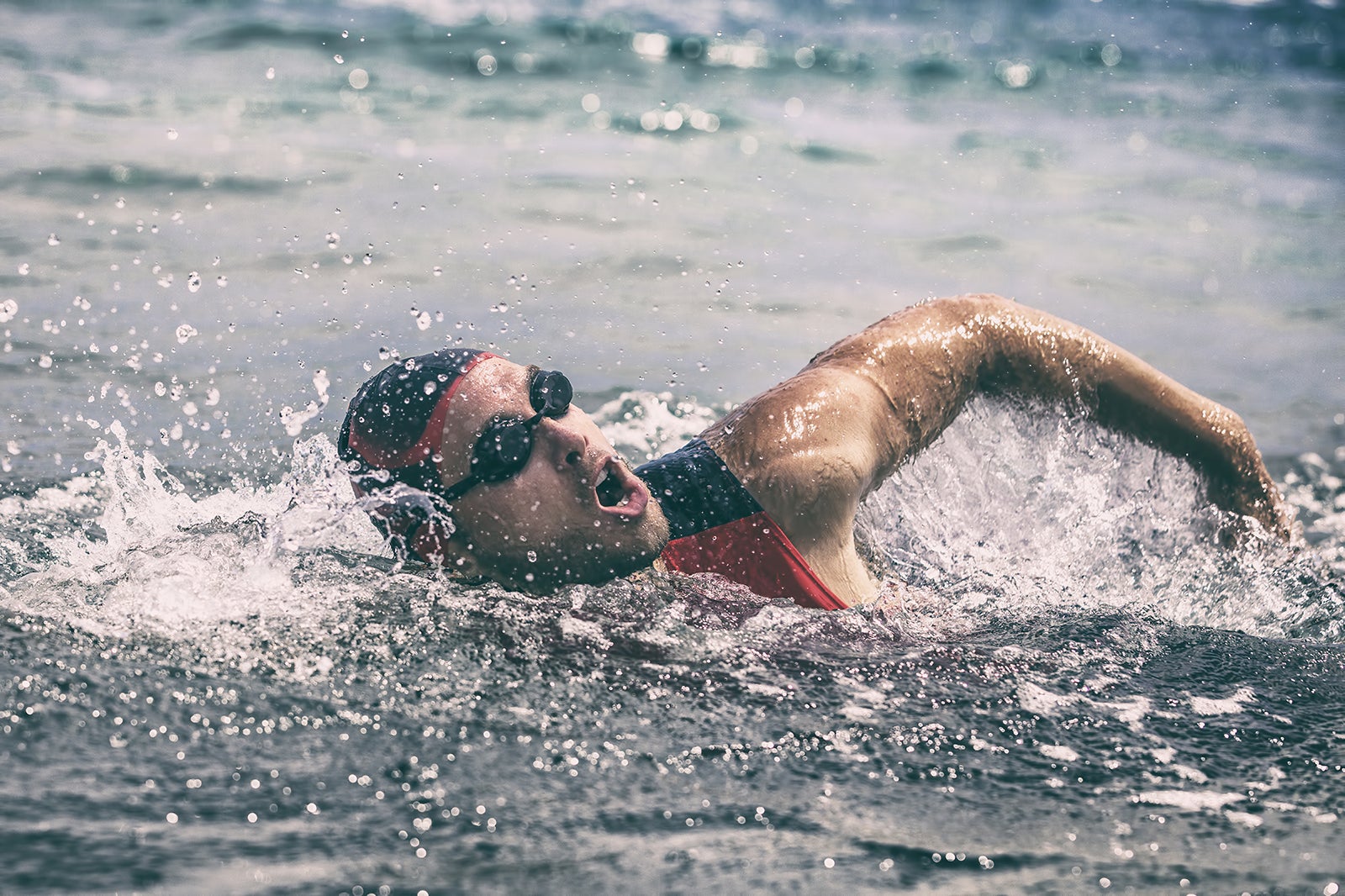 The Laguna Phuket Triathlon is one of Southeast Asia's premier multi-sport events that has been going on for about 2 decades. The event comprises a 1.8 km-swim, 55-km cycle and 12-km run. Over the past 18 years, the popular race has attracted thousands of athletes as well as triathlon legends Mark Allen, Greg Welch, Craig Alexander, Paula Newby-Fraser, Michellie Jones and Chrissie Wellington, to name just a few.
Location: 390/1 Moo1, Srisoonthorn Road, Cherngtalay, Thalang, Phuket 83110, Thailand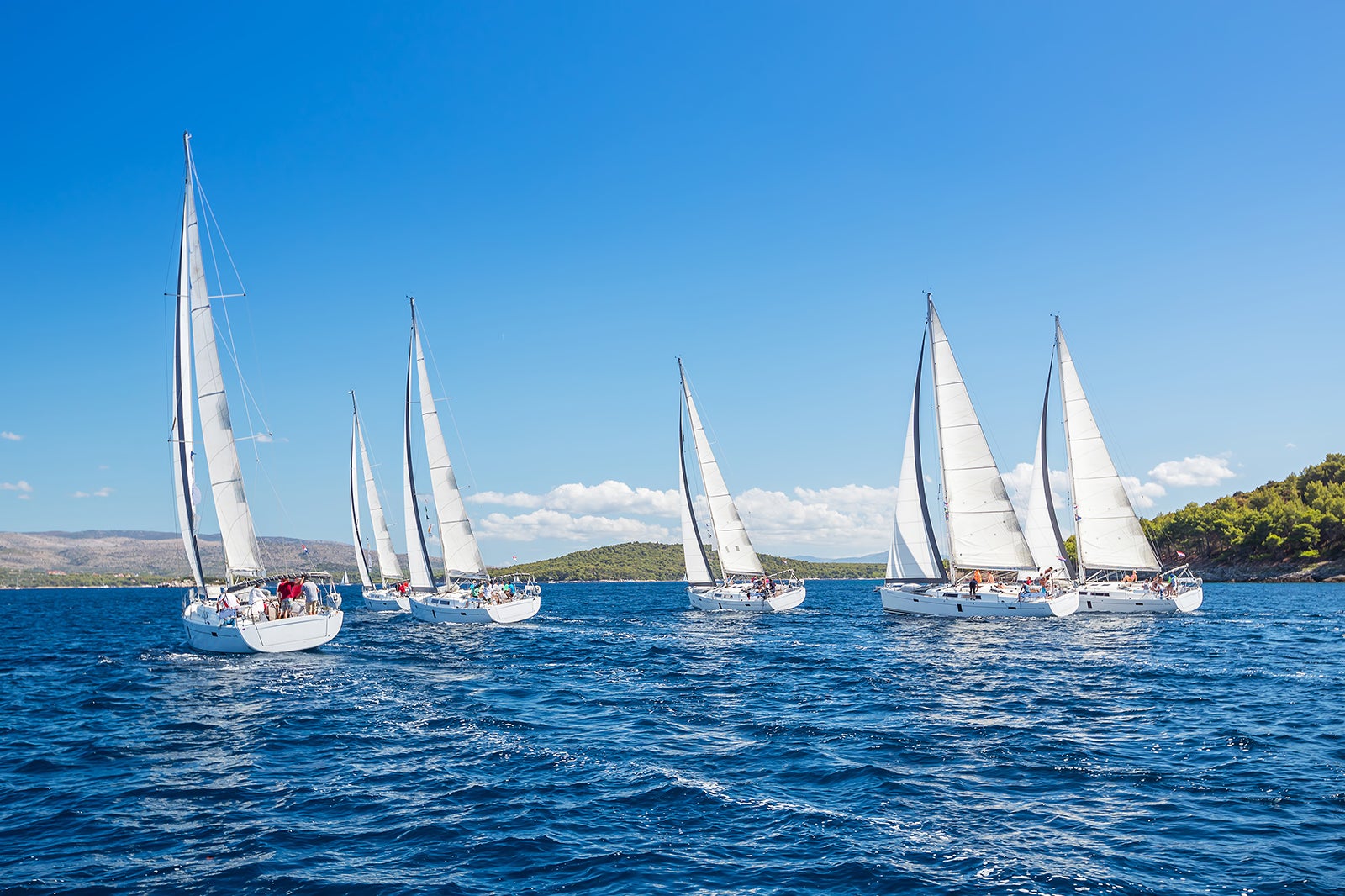 Phuket King's Cup Regatta
The Phuket King's Cup Regatta is Asia's biggest and most popular regatta. More than a regatta, the week-long event consists of great parties, great sailing and lots of fun. It started in 1987 to celebrate the birthday of His Majesty the King of Thailand.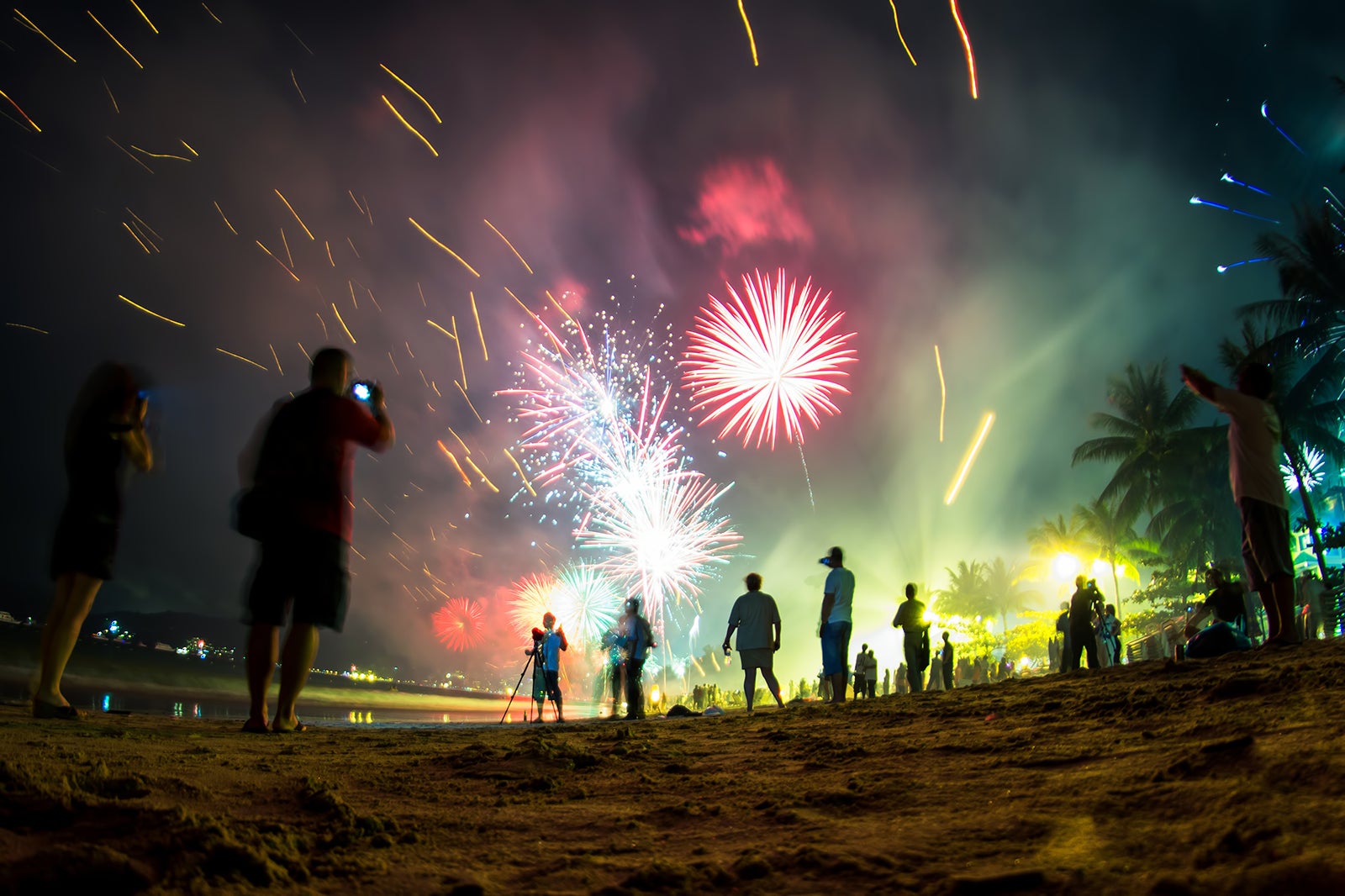 There are many places to celebrate New Year in Phuket – too many to list individually. Fortunately, they can be broken down into general areas, based on the types of party on offer. There's a certain amount of variety available, but they all offer a fun and friendly atmosphere, making for a memorable evening.