The Thai Amulets Market is a specialized marketplace that attracts many local and overseas Buddhists. You can find it in a tiny alley off Rassada Road in Phuket Town, not far from the Fountain Circle. The alley has a long row of stalls, each displaying hundreds of amulets. Behind these is a small row of shops that also sell amulets and Buddha images.
Thai Amulets Market in Phuket Town - one of the highlights of 13 Best Kept Secrets in Phuket and Phuket Old Town Neighborhood Guide (Read all about Phuket Province here)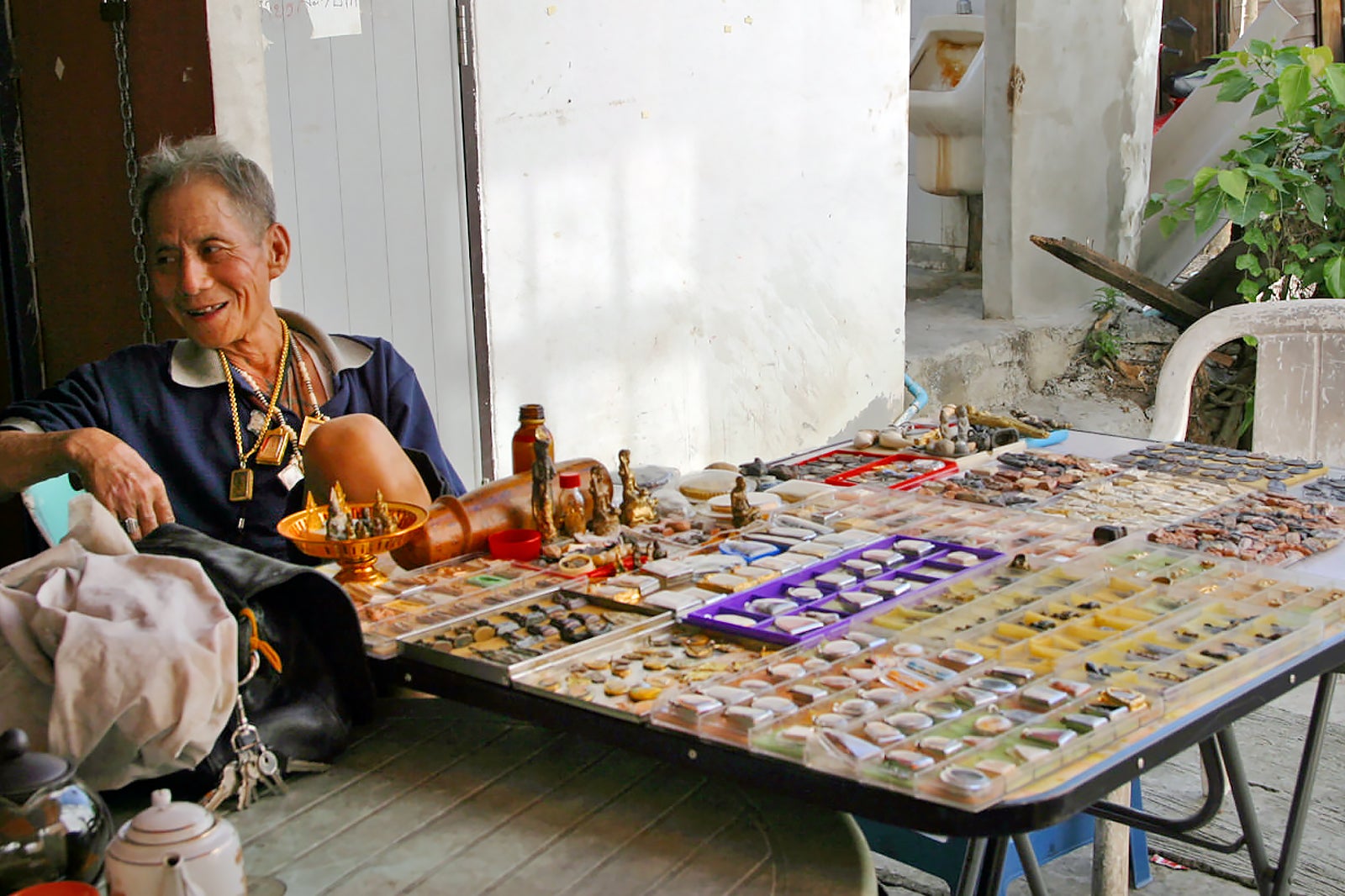 Local beliefs on Thai amulets
In Thailand, amulets were first made in temples and handed out to followers of Buddha's teachings to provide them with a constant reminder of the values or to commemorate highly respected monks after their death.
These days, amulets blessed by well-regarded Buddhist monks sell very well. Some types are hard to get, resulting in growing demand and a market based not only on Buddhist beliefs but also on potential profit.
Thais of all ages and in all levels of society believe that wearing a Buddha amulet around the neck can protect them from harm and, in some cases, will bring them good fortune. Some feel more at ease if they have their amulet with them, especially when on their motorbikes as they believe that the amulet protects them from accidents.
Many tuk-tuk drivers believe that their amulet is good for business. Thai police officers and soldiers often wear amulets when on duty.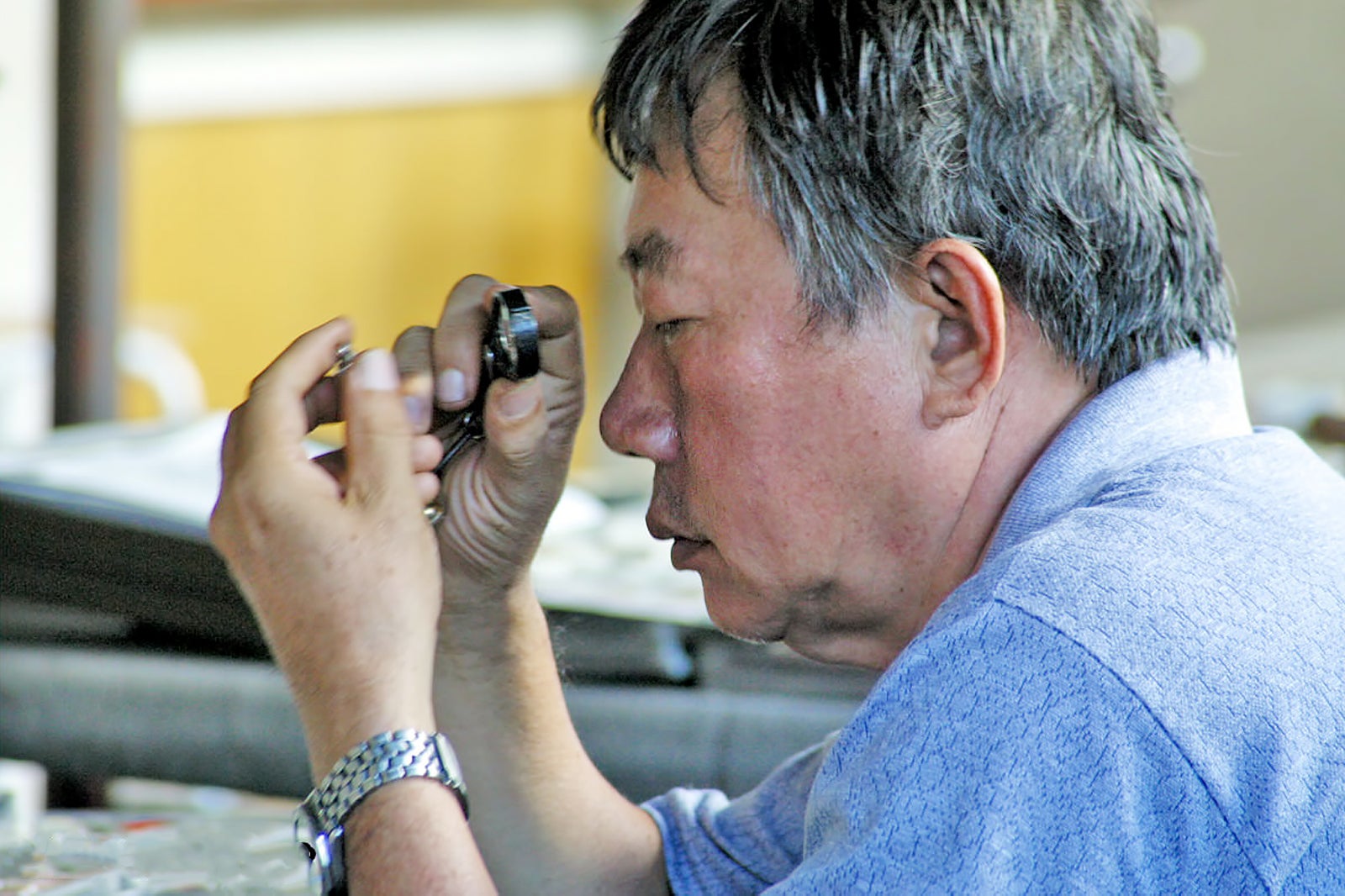 Good to know about the Thai Amulets Market
Most of the vendors at the Thai Amulets Market want to keep things low-key – they're not keen about attracting attention from the taxman. Even so, they're mostly quite open with answering your questions or giving opinions on the amulets on display as well as the images of famous Thai monks for sale. If you're a collector, amulets aren't something you'd buy in a rush. You need time to look and learn about each piece.
Amulets can be made from a variety of materials including gypsum, clay, various metals and even silver or gold. There are no standard market prices – prices depend on negotiations between the buyer and seller. Both parties will consider the age of the amulet, the fame of the monk who made it and, sometimes, who wore it in the past.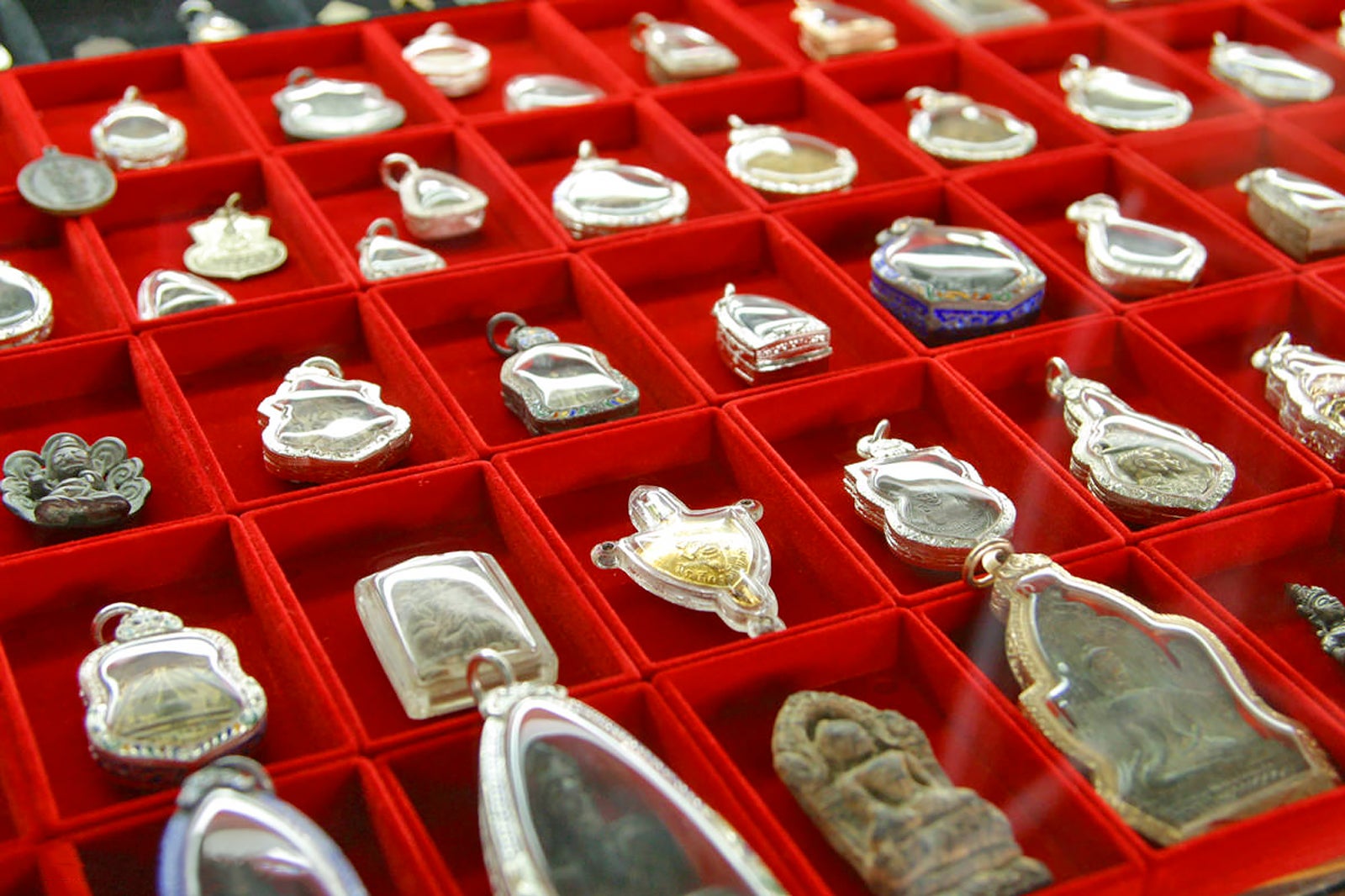 Thai Amulets Market in Phuket Town
Location: Rassada Rd, Talat Yai, Muang, Phuket 83000, Thailand
Open: Daily from 8am to 7pm
Back to top