Patpong is one of the world's most famous red-light districts and is considered to be where Thailand's go-go culture all started. It's even been immortalized in classic movies like The Deer Hunter (1978) and in a James Bond chase sequence. Its 2 parallel sidestreets, between Silom and Surawongse Roads, house dozens of neon-lit strip bars offering 'naughty' shows and pole dancing.
Patpong has long since been usurped as the 'king of the scene' by Soi Cowboy – its counterpart around Sukhumvit. Even so, its reputation means it's still a huge attraction, mainly for sightseers more interested in seeing the famous spot for themselves. Alongside the adult entertainment is a popular night market and the whole area teems with hawkers and humble stalls selling items mostly targeted at tourists.
Patpong Nightlife in Bangkok - one of the highlights of 12 Best Things to Do in Silom and 12 Best Nightlife Experiences in Silom (Read all about Bangkok here)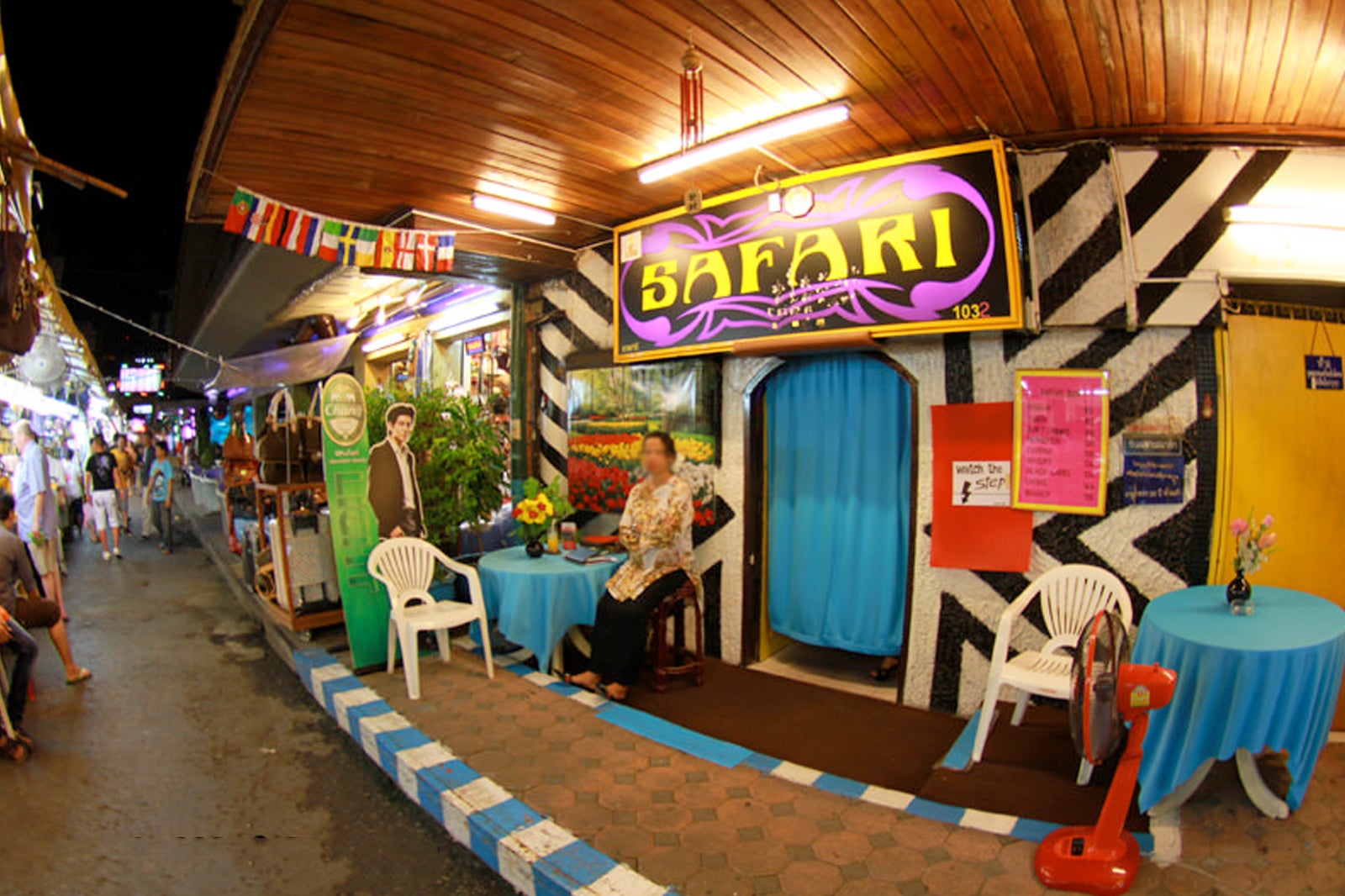 The go-go bars of Patpong
When it comes to go-go bars, favored establishments on Soi 1 include King's Castle I and II, Sphinx and the Safari Bar, while King's Corner is one of the largest transgender hangouts in Bangkok. Patpong Soi 2, or 'Soi Quality' as some like to call it, also has many adult-themed bars, especially Bada Bing Go-Go – probably the best venue in Patpong.
Apart from a short run of rather run-down watering holes filled by people drinking and playing Connect 4, the most well-known venue is Barbar Fetish Club Bangkok, Patpong's only fetish club.
On Patpong Soi 2, a few gogo bars are found on each side on the Patong area. Some are quite hard to miss and some others are just behind a discreet door. In the bars at street level, prices are usually fixed and the bill is brought to you at your table.
Whatever your take is on the go-go bar scene, there's no denying that Patpong is still far safer than your average Western city center. It's very well policed – there's a Tourist Police Office at the end of the road and CCTV cameras – and you'll find entire families nonchalantly walking around during market hours.
Patpong Main Street
The Strip
Safari
King's Castle (Ladyboys)
King's Castle II and even III (50% Ladyboys)
King's Corner
Opposite Side
Soi Patong 2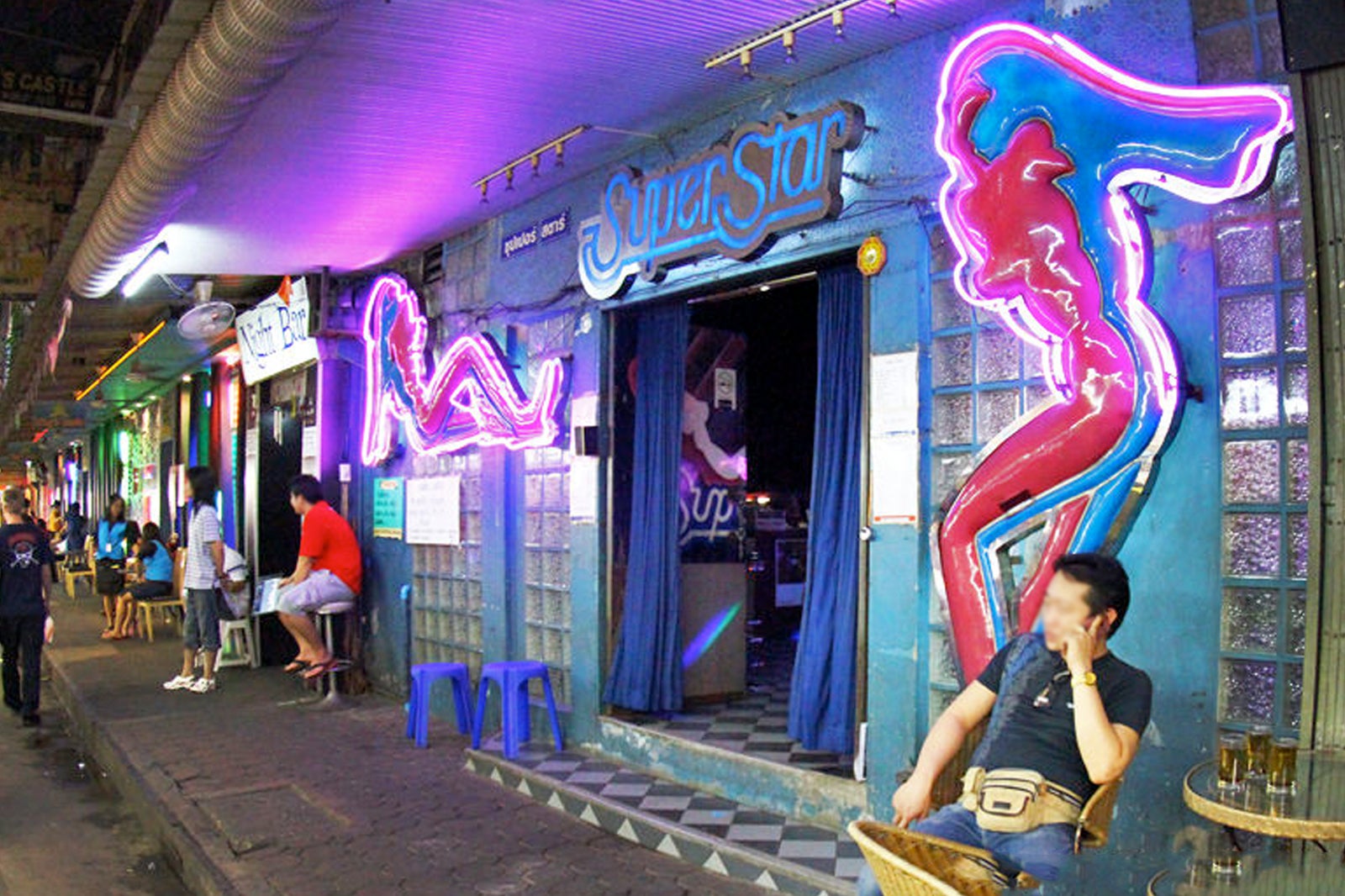 How not to get ripped off in Patpong!
Go-Go bars located on the ground level along the 2 streets of Patpong are free to get in as long as you order a drink, which costs around 150 baht… but be aware that there are tricky places that will cost you a lot more without actually delivering anything better – and they may even be worse.
How to recognize the trick:
Someone will approach you with a nice list of fun entertaining features such as a 'ping pong show' and other well-known activities with 'colorful' names. So far, nothing really unusual.
He will say "It's free to see for 5 minutes"… which means it won't be free after the 5 minutes are up and as the guy seems trustworthy and speaks really fast, you somehow forget this fact.
The place could be on Patpong itself or a sidestreet, but if the bar is upstairs and the bar has no sign and no name, get ready to be ripped off (nicely but effectively).
Once you're in, the show will have only one act and you'll be asked for a tip, and another tip, and another... Basically you will have to tip for each 'trick' performed. And believe us, the staff have mastered the art of making you feel really cheap if you don't tip them.
You will be asked to buy a lady drink, whether the lady sits next to you or even stands across the room… each drink costs at least 200 baht.
You will not see the bill until the last minute. In most normal go-go bars or beer bars, your bill is placed in a small box (known as a 'bin') in front of you, which allows you to check the damage as you drink and let you decide if you want to offer another round or not. Usually, a drink is around 120 to 150 baht. In the dodgy ones the bill never comes until the last moment.
If you ask how much a lady drink will cost you, the answer is always 'same as yours', so naturally you think 120 to 150 baht… wrong, it's 200 to 300 baht.
When the bill comes, it'll be about 1,000 baht and don't even waste your time arguing; you won't win… just pay up and smile, realizing you've got a nice story to tell your friends – just like we're telling you now!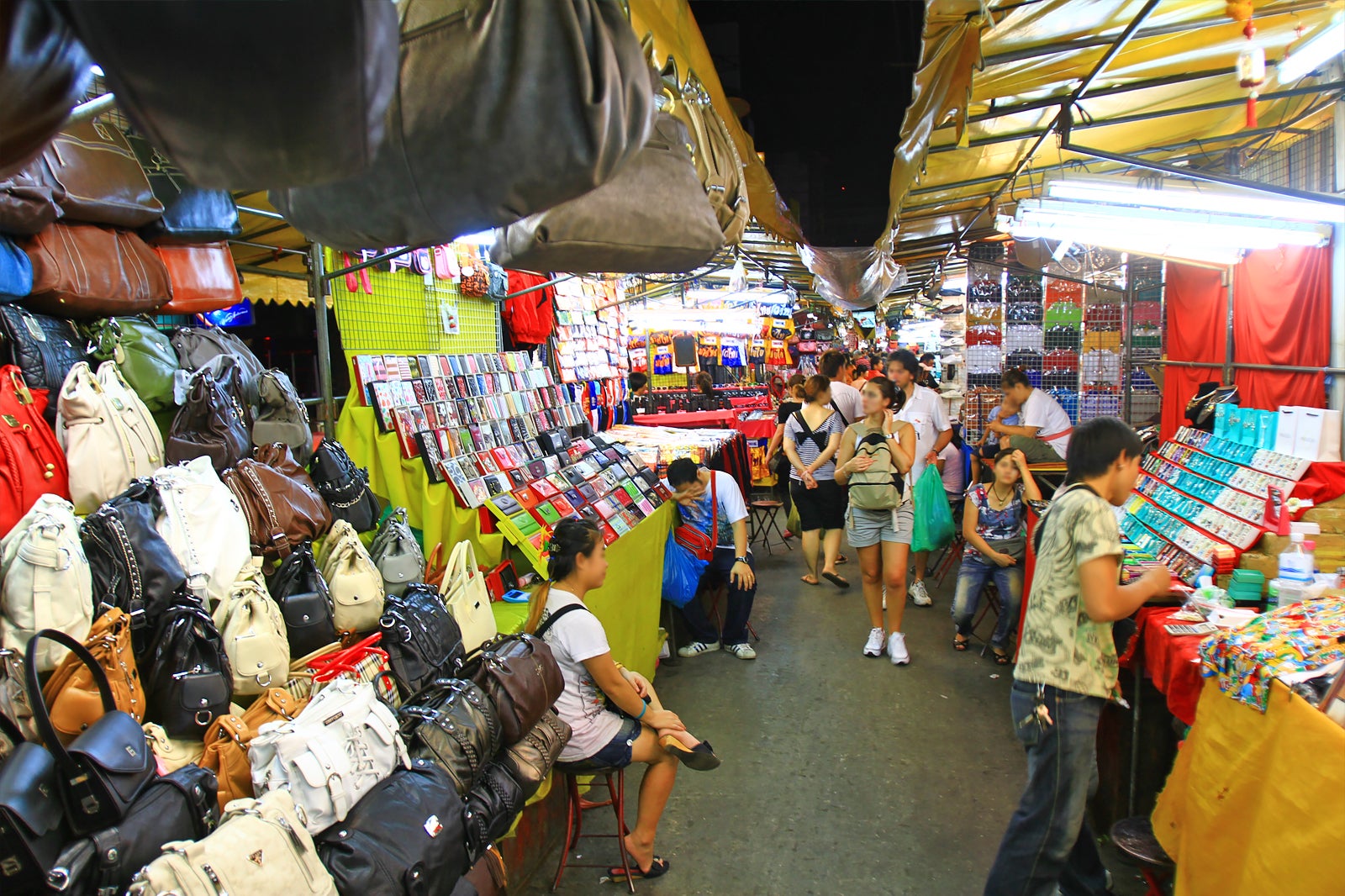 Patpong Night Market
Thanks to the Patpong Night Market, the area's seedy edge has been softened considerably. At night the area teems with tourists and backpackers shopping for that elusive bargain. Some pretend to look interested in the fake Gucci handbags before temptation gets the better of them and they venture inside to witness one of the famous shows they've heard so much about.
Food, fun and games
For those not interested in the go-go scene or shopping, Patpong is also not short on other pursuits. Aside from the shopping, there's a lot of quality bistros, such as the tiny French restaurant Le Bouchon on Soi 2.
For a quiet game of pool and a beer or 2, there's the Vietnam war-era bar, the Old Other Office. Finally, for audio stimulation, there's Soi 1's Radio City (home to some great live music and Elvis impersonators) and Lucifer Disco, which is typically heaving come midnight.
Whatever you're into, Patpong is certainly worth a peek. You can find it between Silom and Surawong Roads, within easy walking distance from the Skytrain station (Sala Daeng) or the MRT station (Silom).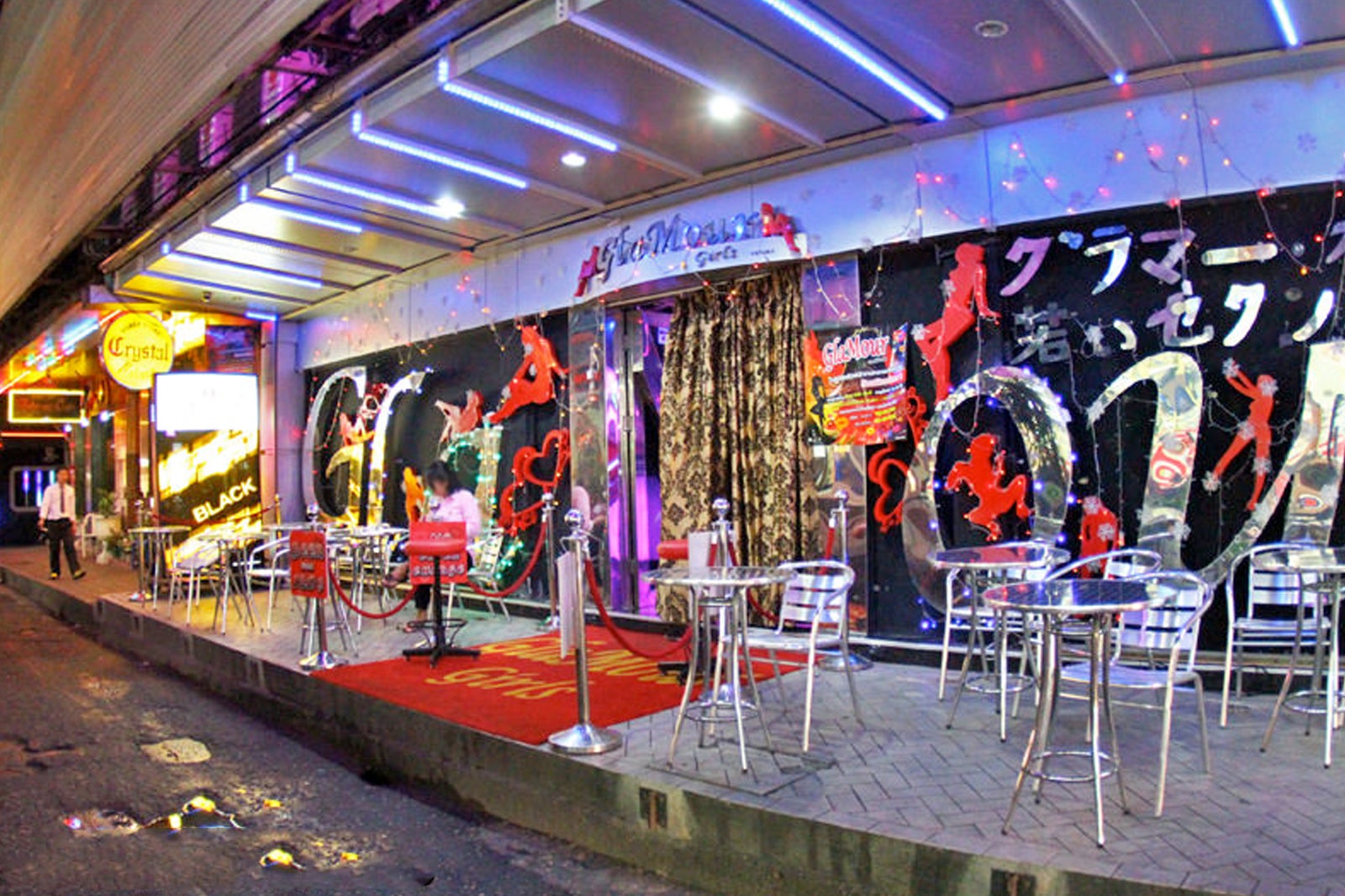 Patpong Nightlife in Bangkok
Location: Patpong 1, Bang Rak, Bangkok 10500, Thailand
Back to top