Paradise Beach Club Phuket is a large and well-developed party spot on Paradise Beach, which is an isolated bay around 4.5 km west of Patong Beach. The complex has several shops, restaurants, activities and fantastic full-moon beach parties, as well as an air of exclusivity without being prohibitively expensive.
The majority of the Paradise Beach Club complex is on a pristine 150-meter sandy strip, with sun loungers and a volleyball court right on the sand. Large trees provide some shade while the hilly flanks of the secluded bay provide a sense of isolation and exclusivity. You can find an activities station right on the beach, with stand-up paddleboards (SUPs), kayaks, snorkeling equipment and lifejackets available. Unlike Patong Beach, the sand isn't cluttered with speedboats, parasailing and jet skis.
Paradise Beach Club Phuket - one of the highlights of 10 Best Beaches in Phuket and 9 Best Nightclubs in Patong (Read all about Phuket Province here)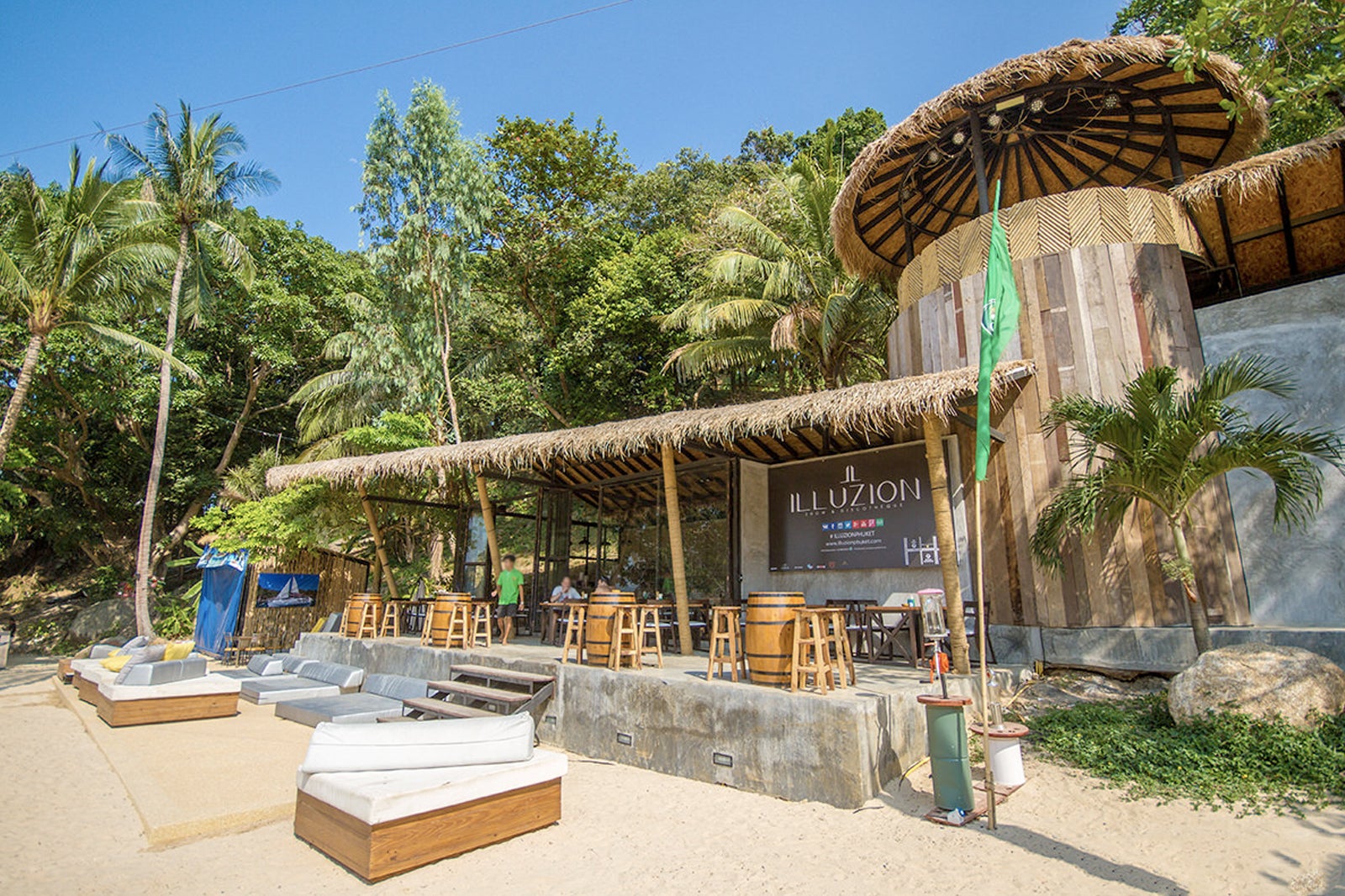 Highlights of Paradise Beach Club
Within the area of its lighthouse bar (and giant radio), you will find ATMs, a pharmacy, a lost-and-found office, as well as coffee and snack shops. Just around the corner, there's a shop-lined alley with outlets selling high-end jewelry, artworks, swimwear, and fashion items. A walking street-style market often takes place on special nights.
The back of the beach is lined with 3 trendy restaurants serving Italian, Chinese and Thai cuisine. Prices are generally around the same as you would pay in Patong, such as large tasty pizzas for around 250 baht.
Paradise Beach Club Phuket has a second, smaller beach with a private bar. You can even book it as an exclusive VIP party venue. This beach can be reached via a seafront footpath next to the activities hut or by following the aforementioned shop-lined alley, past the hilltop high-end restaurant and sunset viewpoint.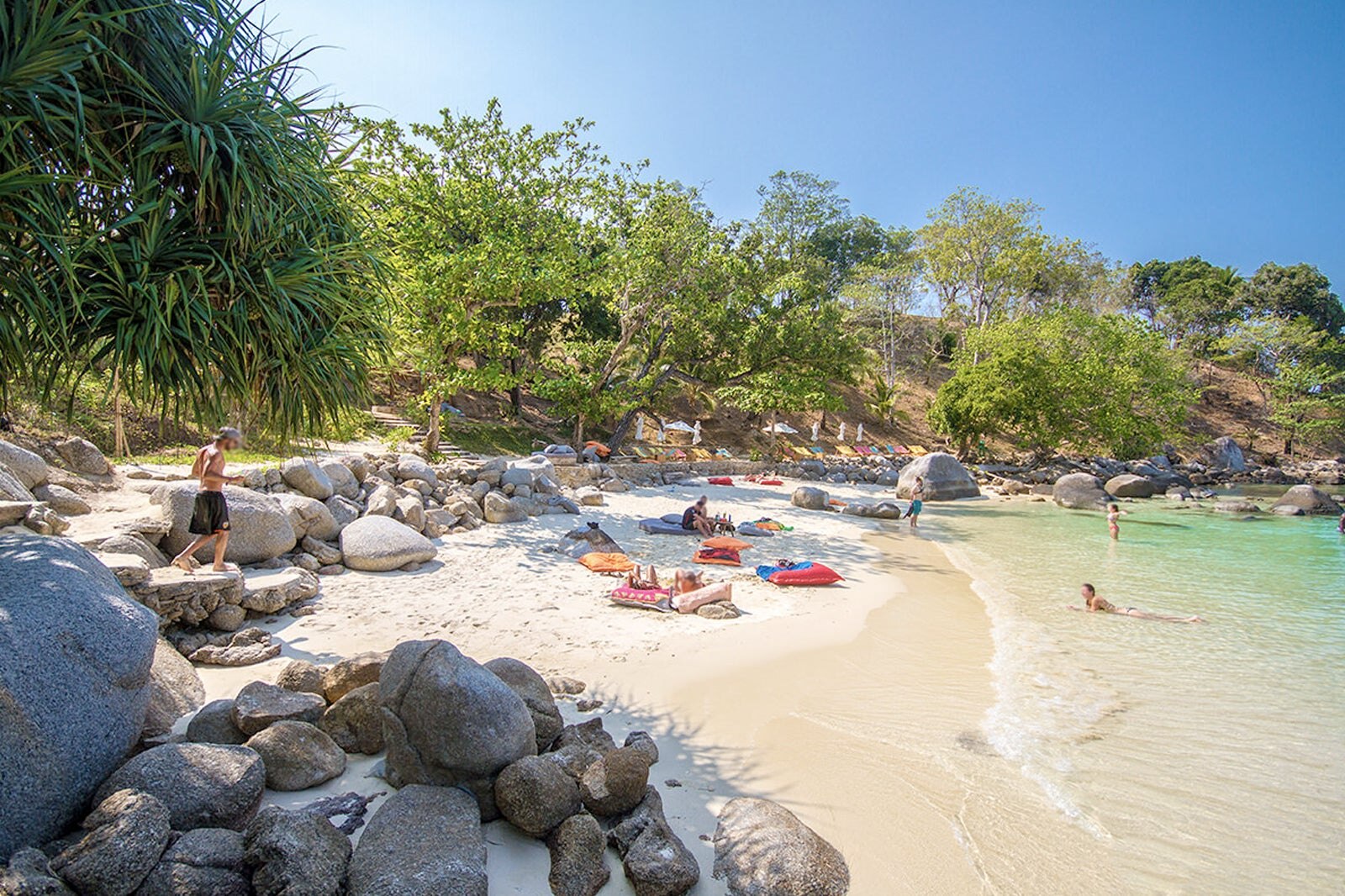 Good to know about Paradise Beach Club
Entrance to Paradise Beach Phuket Club starts from 200 baht, depending on the season. It's most famous for recreating the famous full-moon parties of Koh Phangan, along with half-moon and black-moon parties. These special party nights offer great drinks, a beach barbecue, fire shows and a safe yet fun atmosphere.
You can get there by following the beach road south from Patong Beach, passing the Amari Phuket and Tri Tra Beach. A shuttle bus service is available from Jungceylon Shopping Center and several stops around Patong. If you have your own transportation, it's worth noting that the road is very hilly with rather steep gradients.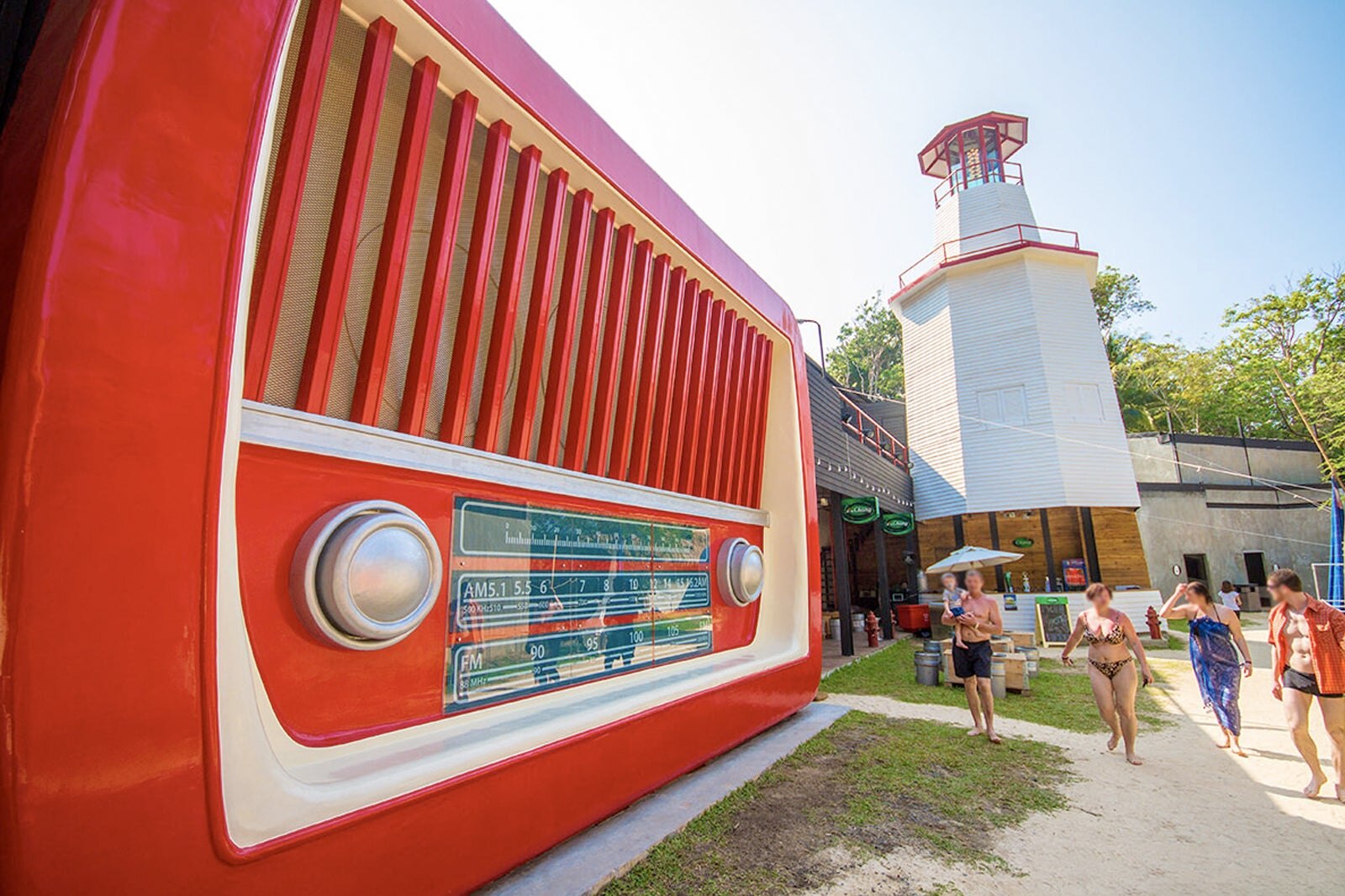 Paradise Beach Club Phuket
Location: 109, Muen-Ngern Road, Patong, Kathu, Phuket 83150, Thailand
Open: Daily from 9am to 7pm (until late during full-moon parties)
Phone: +66 (0)837 439 009
Back to top