OTOP Patong Market Phuket promotes locally made products sourced from subdistricts (tambon) throughout Thailand. Its name is an acronym for 'One Tambon One Product'. The market encourages village communities to improve their products' quality and marketing. A superior product is selected from each tambon to receive formal branding as an OTOP product. Expect plenty of traditional handicrafts, silk garments, cotton products, pottery, fashion accessories, household items and regional food.
OTOP Patong Market Phuket - one of the highlights of 10 Best Shopping in Patong Beach (Read all about Phuket Province here)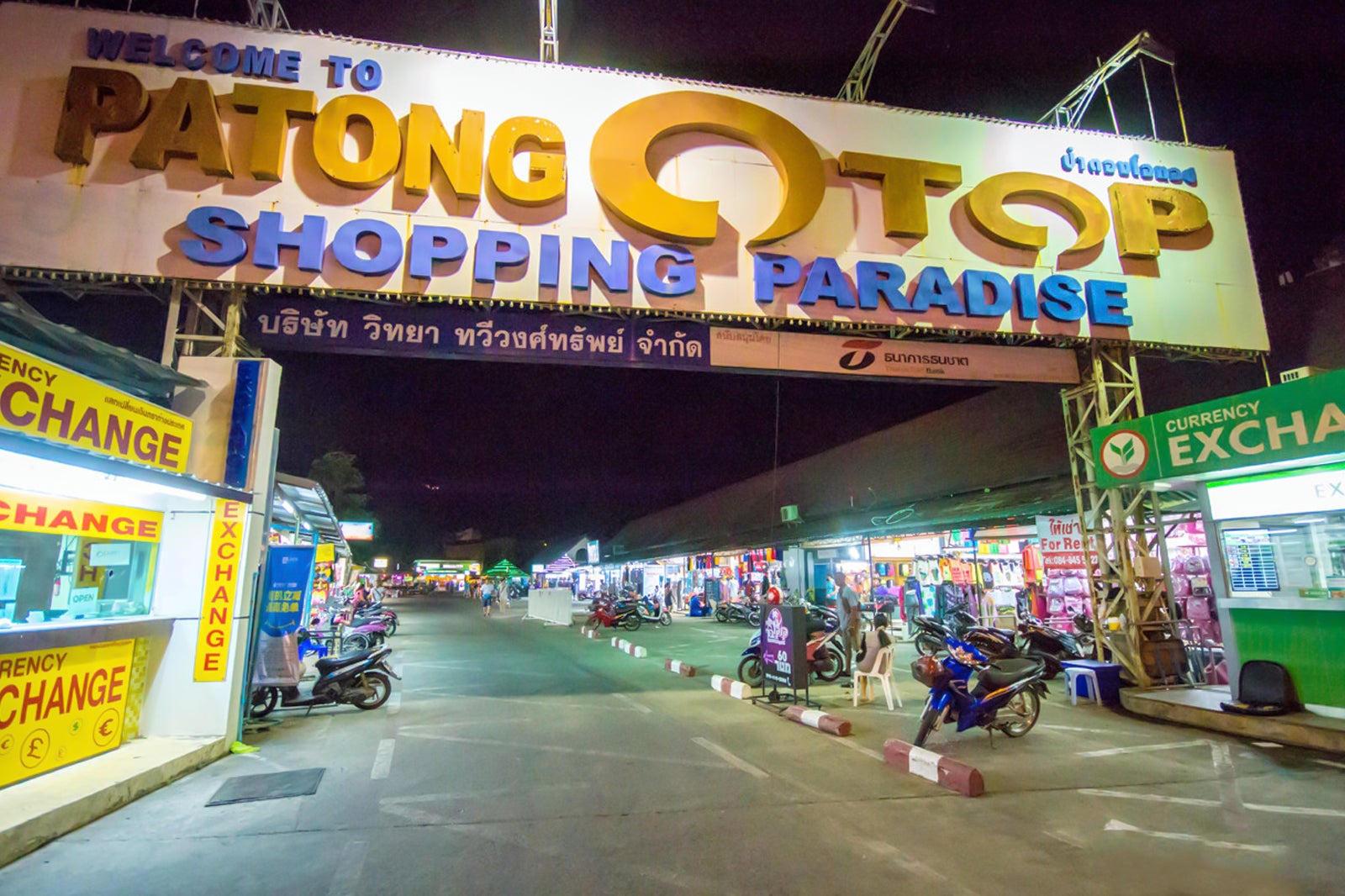 Highlights of OTOP Patong Market Phuket
OTOP Patong Market Phuket is on Rat-U-Thit Road, directly opposite Dusit D2 Phuket and Hard Rock Café. The market gets busy when small bars within its compound start to fill up in the late evenings. Stall owners rarely hassle passersby, which you often encounter on Soi Bangla and Beach Road.
You can combine a night out of drinking at the (mostly Aussie) bars lining the alleys with some souvenir shopping. There's a money exchange bureau at the corner of the market on the main road, as well as several ATMs. Along the well-lit alleyways, you'll find several restaurants, mobile food carts, a designated whiskey shop, and a Black Canyon Coffee outlet.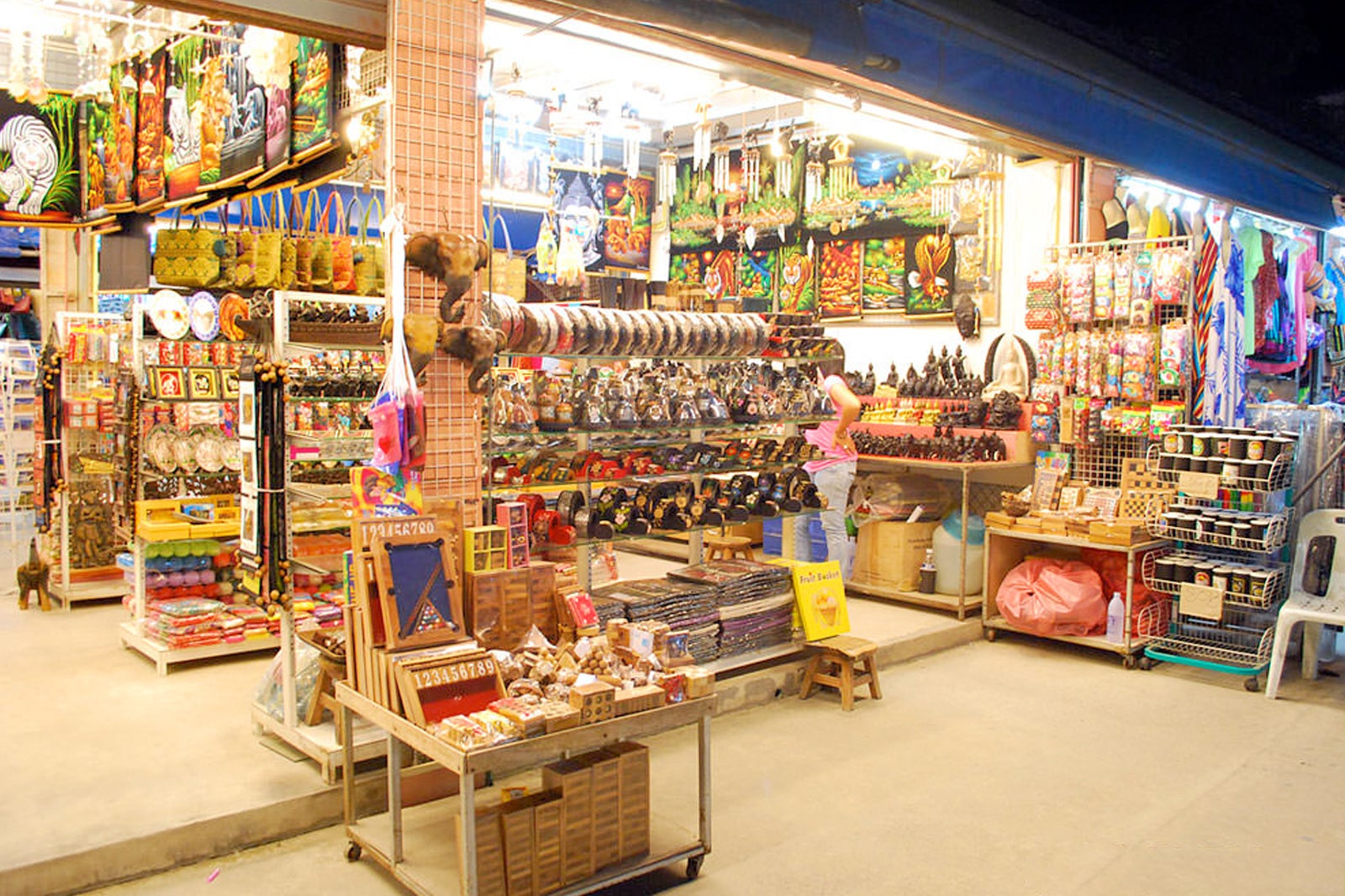 What to buy at OTOP Patong Market Phuket
Even though the original idea of promoting traditional handicrafts has inevitably been compromised, there's at least one stall specializing in OTOP products. Popular items include wooden Buddha heads, attractive and cheap vases, embroidered bags, picture frames, and wooden toys.
OTOP Patong Market Phuket also stocks typical night market goods, such as purses, smartphone accessories, watches, and clothes at a fraction of the cost back home. The night market is more of a multi-faceted experience than a serious shopping venue in Phuket. Many travelers visit after 10pm to enjoy a few beers and snacks, as well as peruse the many stalls at the market.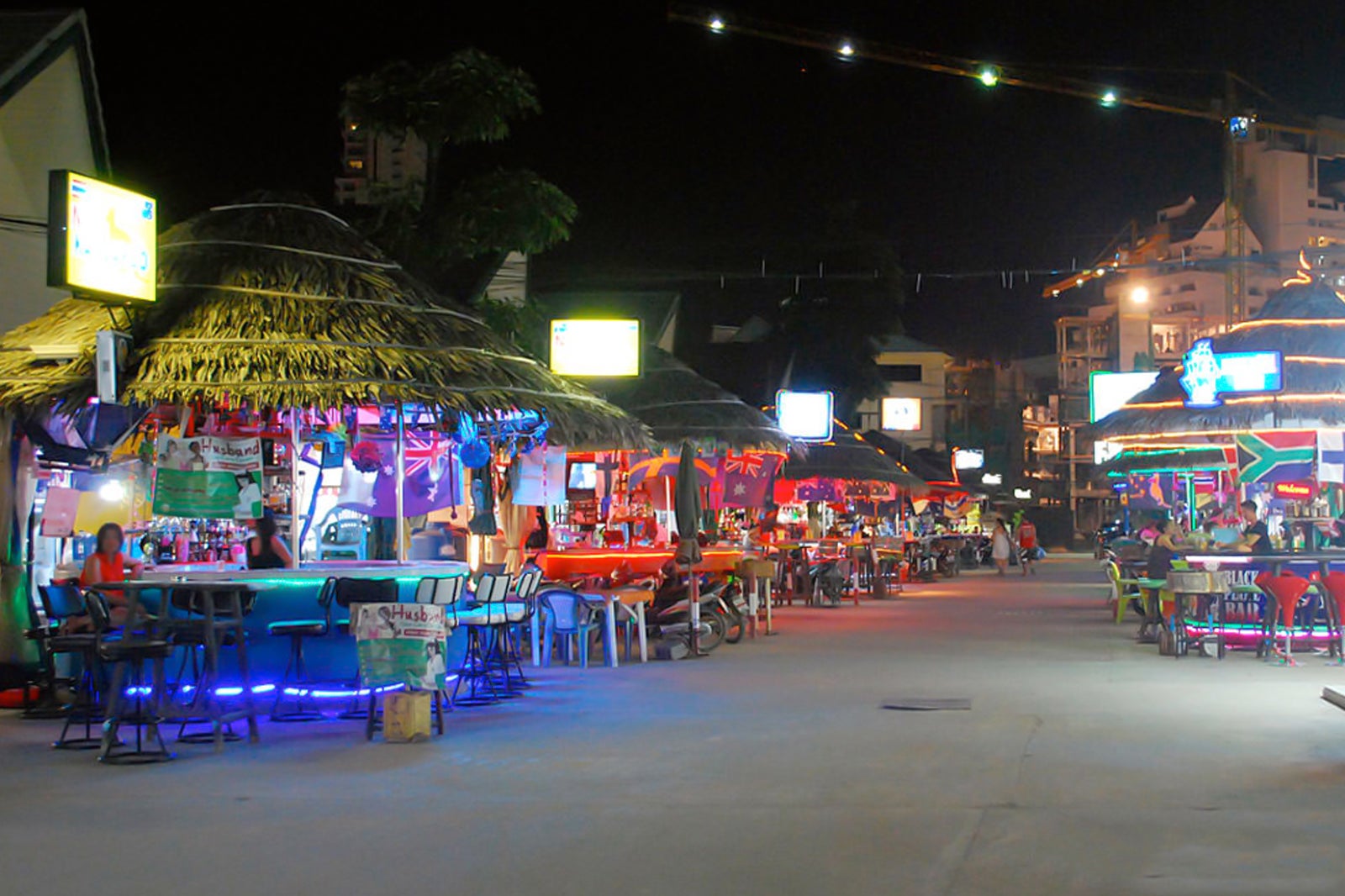 OTOP Patong Market Phuket
Location: 237/15-20 Patong Beach, Rat Uthit, 200 Kathu, Phuket 83150, Thailand
Open: Daily from 5pm to midnight
Back to top