Nikki Beach Koh Samui is a high-end beach club and resort on Lipa Noi Beach. Thanks to its west coast location, you can enjoy excellent sunset views on luxurious poolside sun loungers and cabanas.
The exclusive club is off the main beltway that runs through the island. Prices for renting a cabana, sofa or sun lounger vary by season – each choice includes a free welcome drink and a bottle of bubbly, ranging from sparkling wine for beach beds to top-of-the-range champagne for poolside.
Nikki Beach Koh Samui - one of the highlights of 5 Best Weekend Brunches in Koh Samui and 10 Best Beach Clubs in Koh Samui (Read all about Koh Samui here)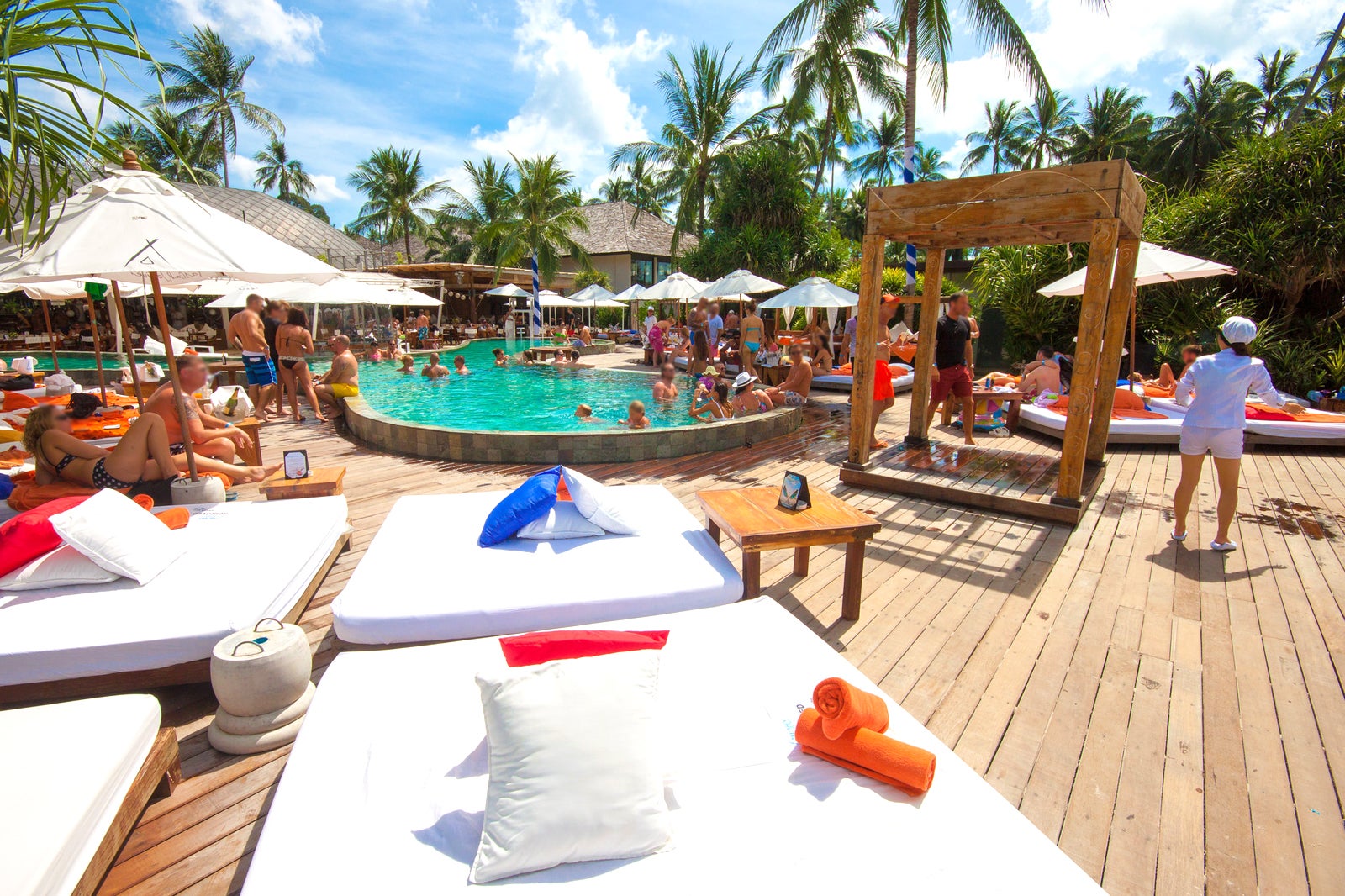 Highlights of Nikki Beach Koh Samui
You can enjoy a fun and carefree atmosphere at Nikki Beach Koh Samui, created in part by the place's popularity, live DJs and musicians playing chill-out tunes. Regular special events, first-class service, and an extensive beverages list are also contributing factors. Expect a huge range of wines, champagnes, spirits, cocktails and liqueurs. A crowd-favourite is the mango Bellini (tropical fruit mixed with sparkling wine or champagne).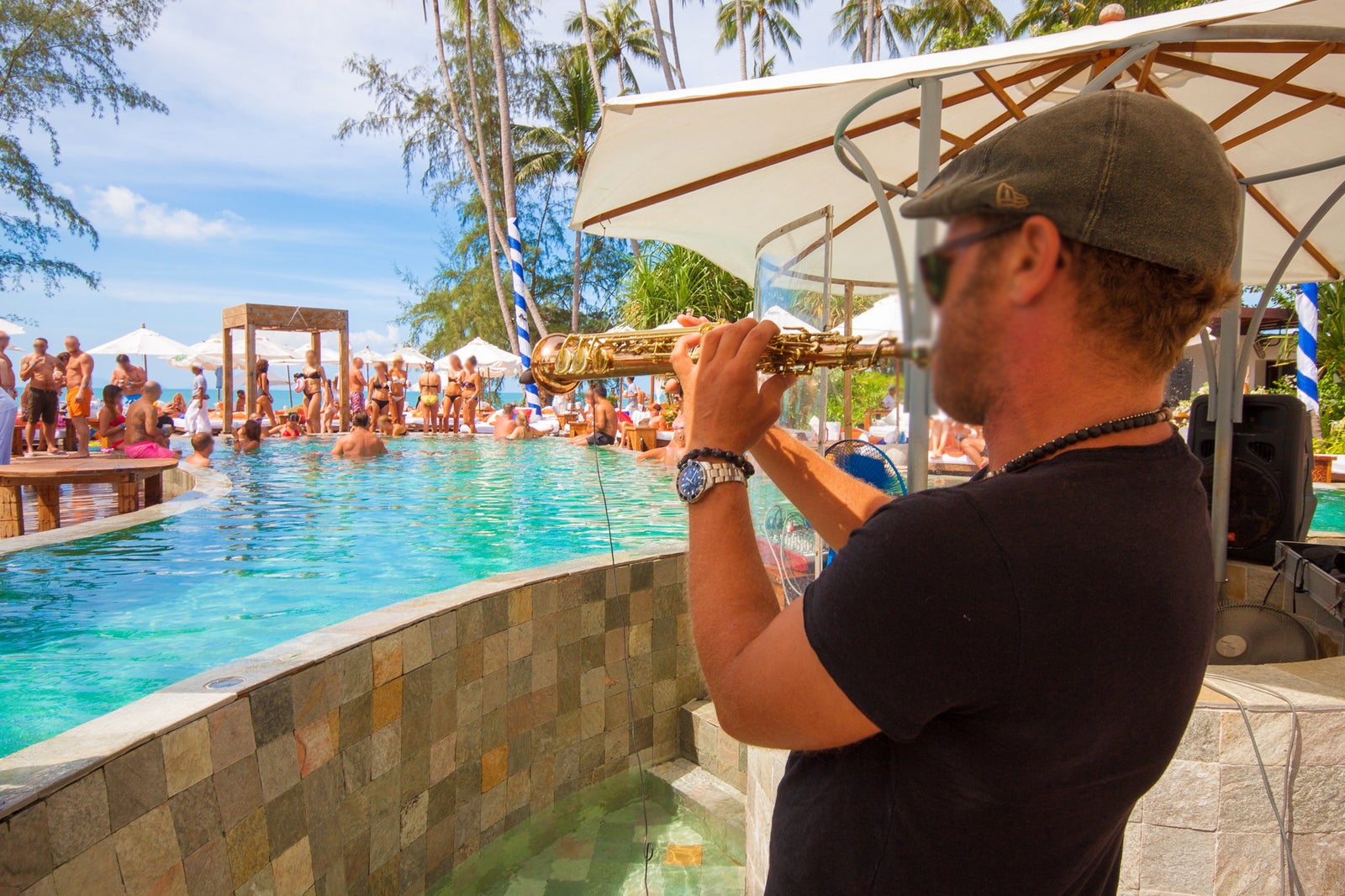 Nikki Beach Koh Samui's food menu is a mix of local and international dishes, as well as a choice of shared platters for as few as 2 and as many as 6 people. Its buffet-style Sunday brunch is a very popular option, too. Sundays are really the best time to visit Nikki Beach, as its pool area welcomes a large crowd looking to dance, chat, or take a dip in the pool.
The beach club at Nikki Beach Koh Samui is part of the exclusive 48-room resort. Even with a capacity of 250 people, it fills up fast so it's a good idea to reserve your spot in advance.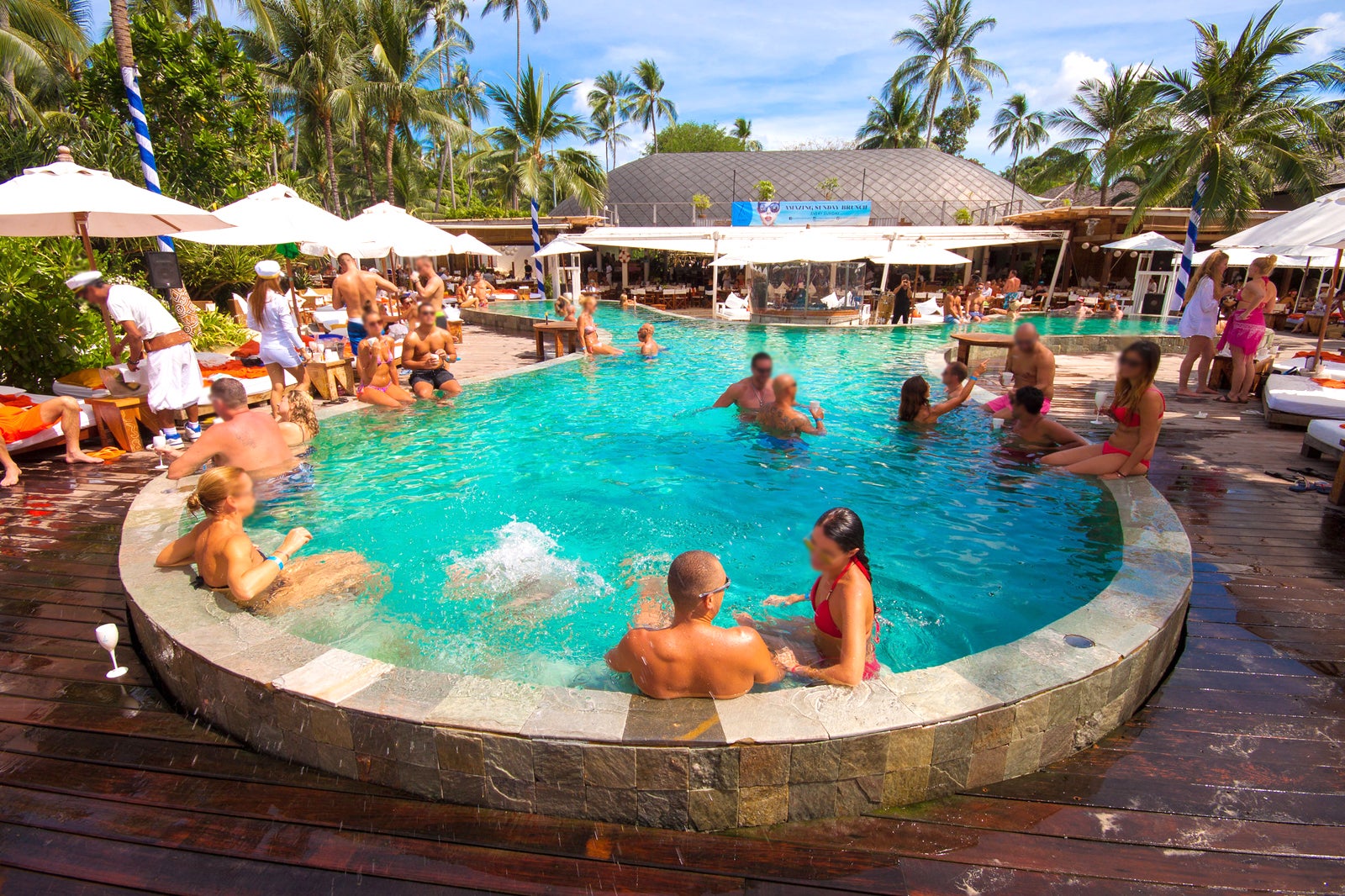 Nikki Beach Koh Samui
Location: Nikki Beach Resort Koh Samui, 96/3 Moo 2, Lipa Noi, Koh Samui, Surat Thani 84140, Thailand
Open: Daily from 8 am to 1 am
Phone: +66 (0)77 914 500
Back to top