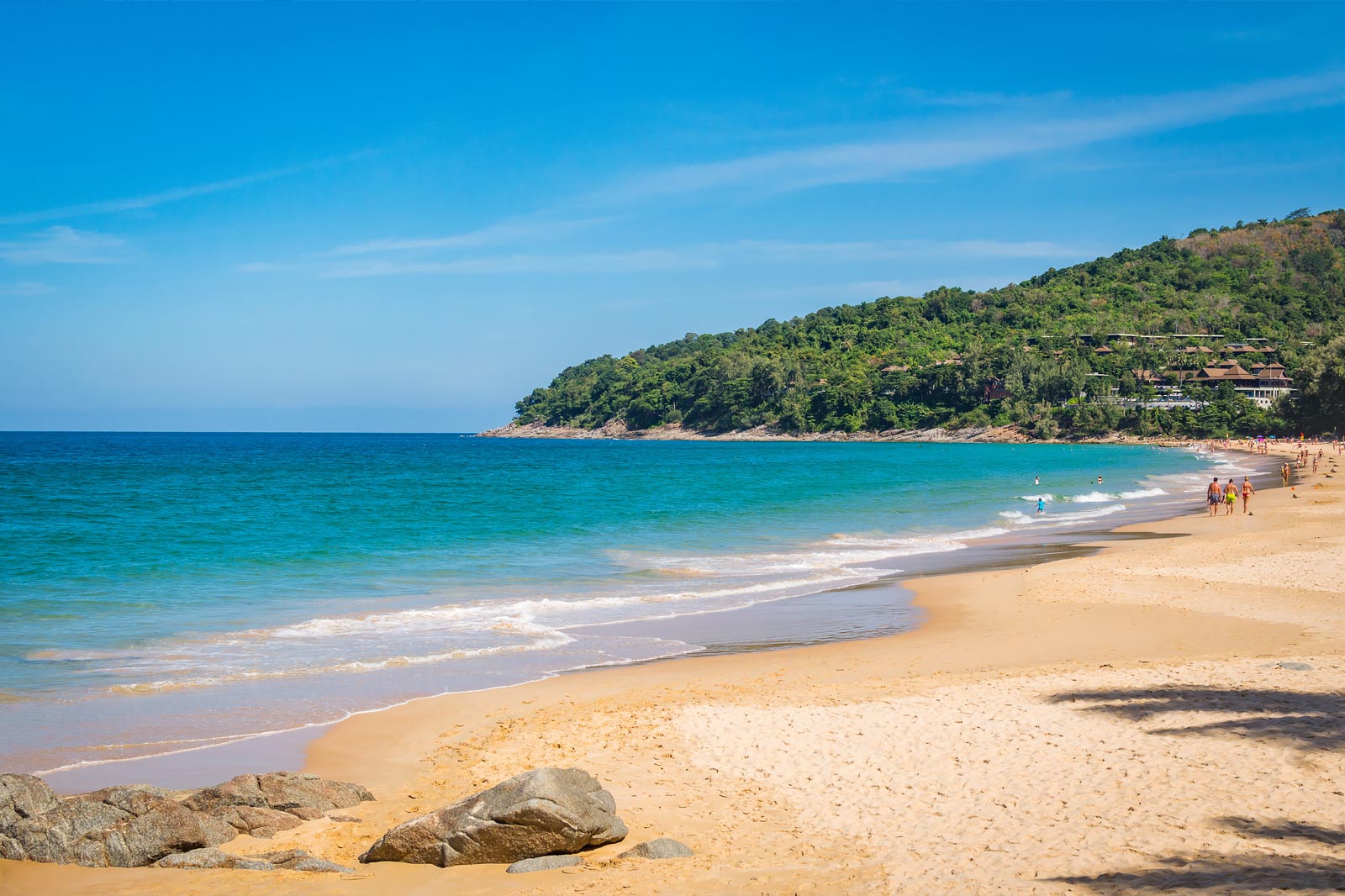 Nai Thon Beach is a beautiful stretch of sand on the west coast of Phuket. It's a great spot to get away from the crowds and enjoy a quiet swim. Nai Thon is a village of 2 seasons. During the high season, the hotels fill up, the sea is flat, calm and crystal-clear, and beach restaurants appear where you can dine with your bare feet in the sand. In low season, the boot's on the other foot... It's almost a ghost town with an occasionally raging sea.
Nai Thon Beach in Phuket - one of the highlights of 6 Most Romantic Beaches of Phuket (Read all about Phuket Province here)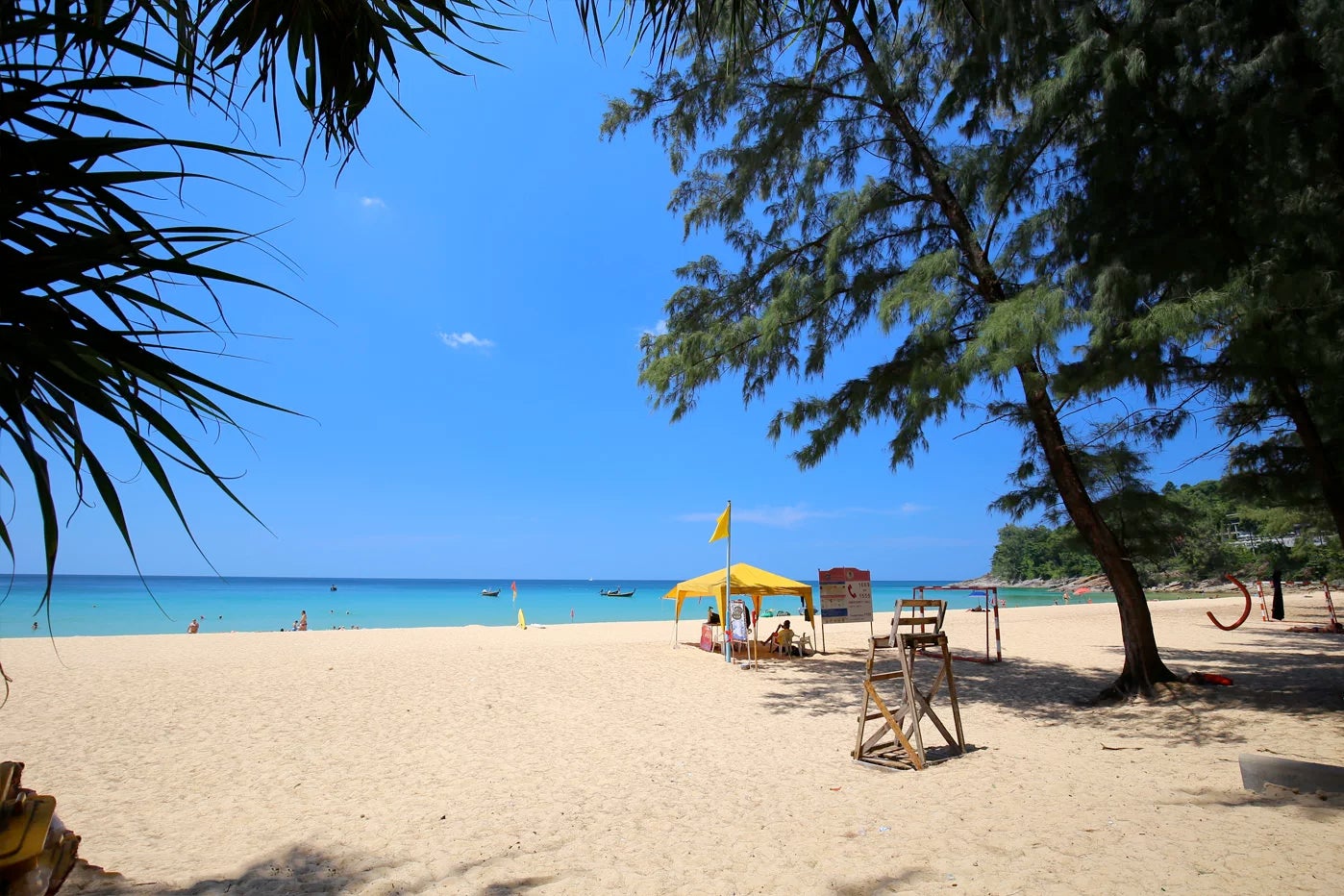 The journey to Nai Thon Beach is almost more enjoyable than the beach itself. On the southern approach to the beach, a narrow road leads through one of Phuket's last remaining virgin rainforests, and winds along a coastline. If you're driving from the north, the road will take you through a village into a lush green valley before reaching the beach.
Some of the best things to do in Nai Thon include exploring rocky coves (only accessible by longtail boat) and scuba diving, which can be arranged by the dive shops on the Beach Road.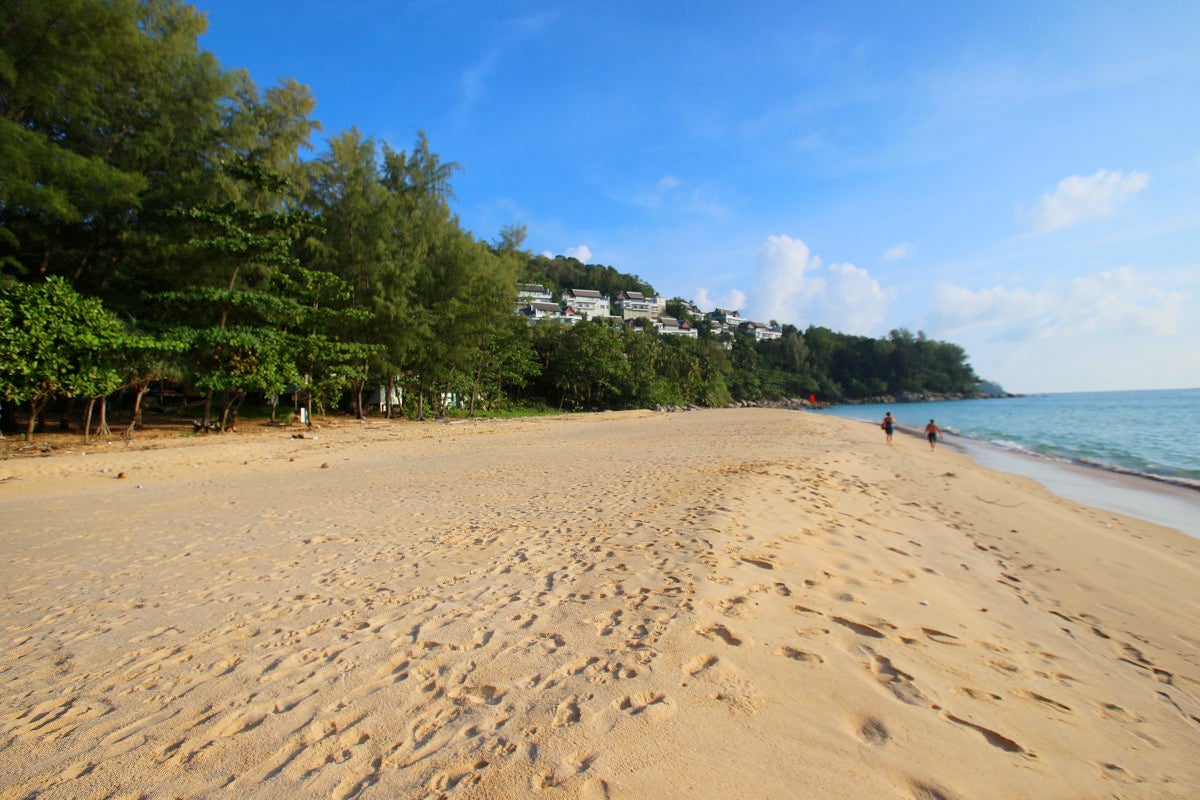 Nai Thon Beach in Phuket
Location: Nai Thon Beach, Phuket 83110, Thailand
Back to top