Mee Ton Poe Restaraunt is a long-running noodle shop in Phuket Town, close to the Surin traffic circle. Founded in 1946, the restaurant is famous for its signature dish – stir-fried Hokkien mee or Hokkien noodles.
The thick and yellow fried noodles with seafood, pork and vegetables toppings are best served with a half-cooked egg on top. Pair your dish with iced tea or sweet coconut drink. The restaurant can be very busy at midday and you may have to share a table with strangers.
Mee Ton Poe Restaurant in Phuket - one of the highlights of 10 Best Local Restaurants in Phuket and 8 Best Local Thai Restaurants in Phuket Town (Read all about Phuket Province here)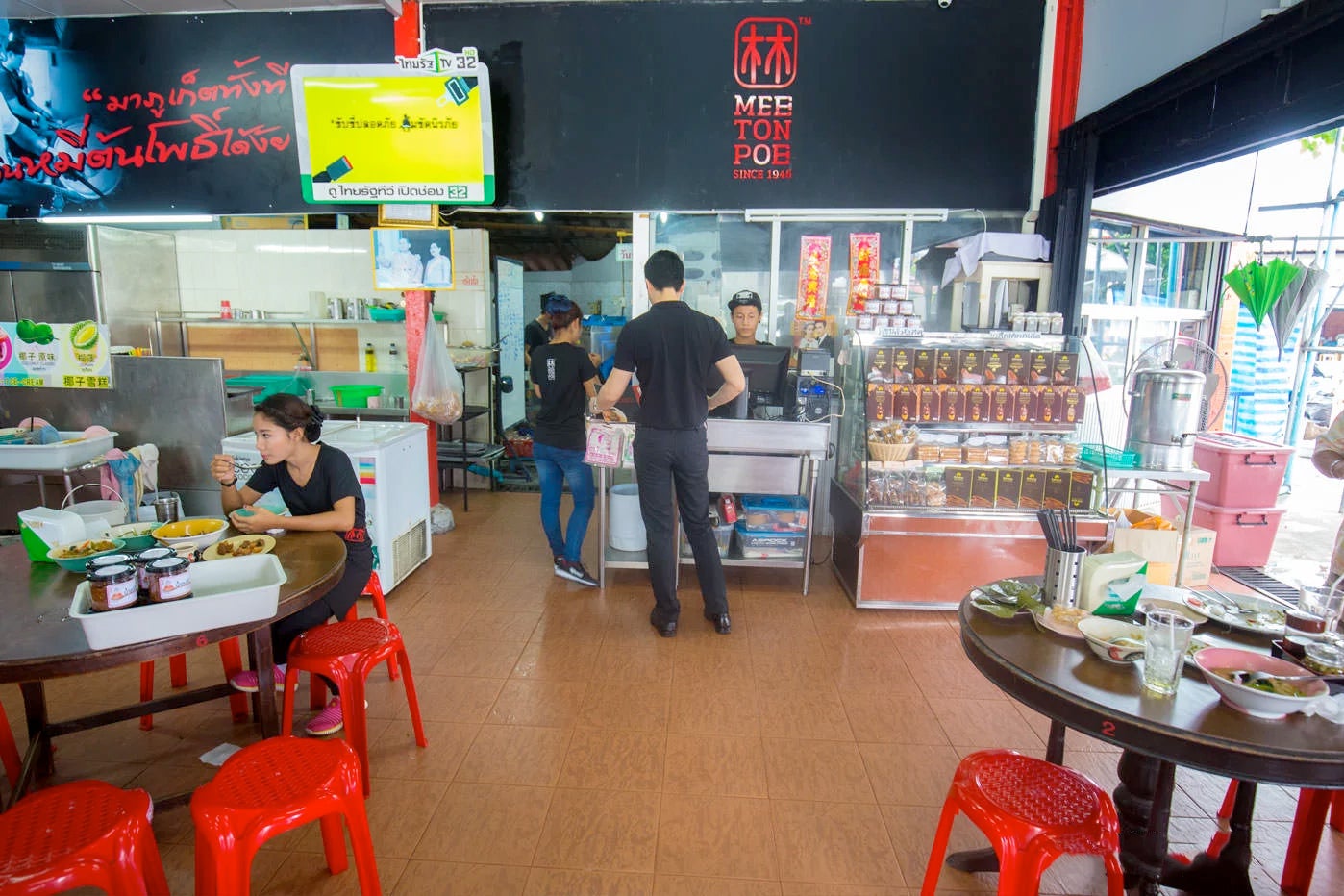 Mee Ton Poe highlights
Mee Ton Poe Restaurant (sometimes written Mee Ton Poh) has been owned by the same family for around 3 generations. At lunchtime, hungry locals come here for a quick but delicious plate of noodles. Most people add several seasonings to suit their taste, including dried red chilli, a bit of sugar, and vinegar. It's also common to enjoy this dish with pork crackling (gaak moo) and shallots as side dishes. They are usually available on the table, next to the seasoning tray.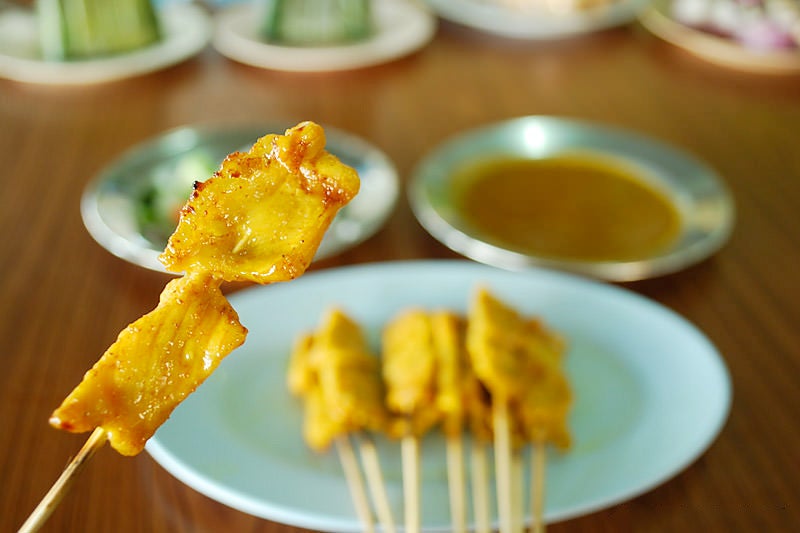 Don't forget to order a plate of pork satay to go along with it. Mee Ton Poe Restaurant also serves rice and other noodle-style dishes. A must-try is khao raat gaeng, which is plain rice topped with a variety of meats or vegetables. Popular toppings include fried egg, red curry, and stir-fried kale.
Expect to pay around 60–150 baht per meal, depending on how hungry you are. Mee Ton Poe Restaurant's signature Hokkien mee costs around 35–60 baht.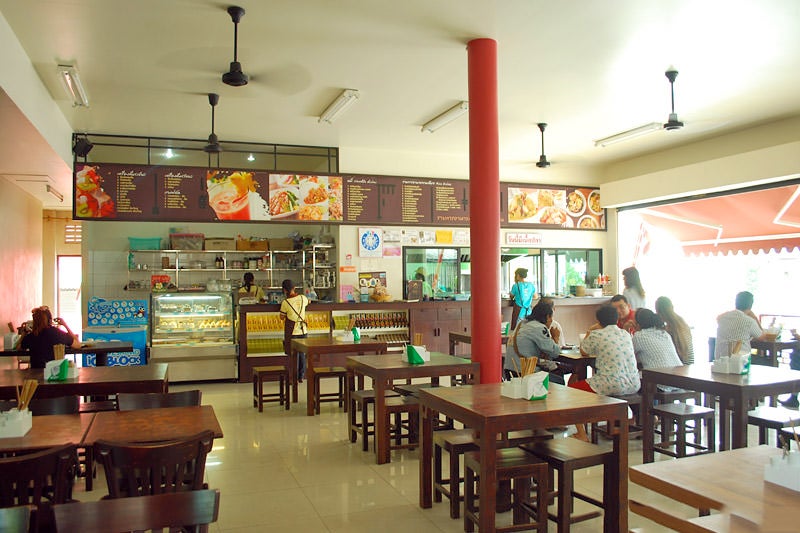 Good to know about Mee Ton Poe
Mee Ton Poe has a second branch in Kathu, on the road leading from the main Tesco Lotus Mall in Phuket Town to Patong Beach. It's more comfortable than its original outlet, though there's still a traditional Chinese vibe to it.
Mee Ton Poe Restaurant in Phuket
Location: 214, 7-8 Phuket Rd, Tambon Talat Yai, Muang, Phuket 83000, Thailand
Open: Tuesday–Wednesday from 10am to 8pm, Thursday–Monday from 10am to 6.30pm
Phone: +66 (0)87 474 9923
Back to top