Malin Plaza Patong offers fair prices and an impressive range of souvenirs in Phuket. It's just as bustling as most of the island's markets, but in a cooler environment and with cheaper food available around it.
Some of the things you can buy at Malin Plaza Patong include T-shirts, denim, beachwear, bags, luggage, spa products, mobile phone accessories, and a good range of trinkets and souvenirs. Some of the shirt designs at Malin Plaza Patong are quite unique. Very few local markets in Phuket have a tailorshop, making this a good place to visit if you want something a little bit different.
Malin Plaza Patong - one of the highlights of 10 Best Shopping in Patong Beach and 5 Great Night Markets in Phuket (Read all about Phuket Province here)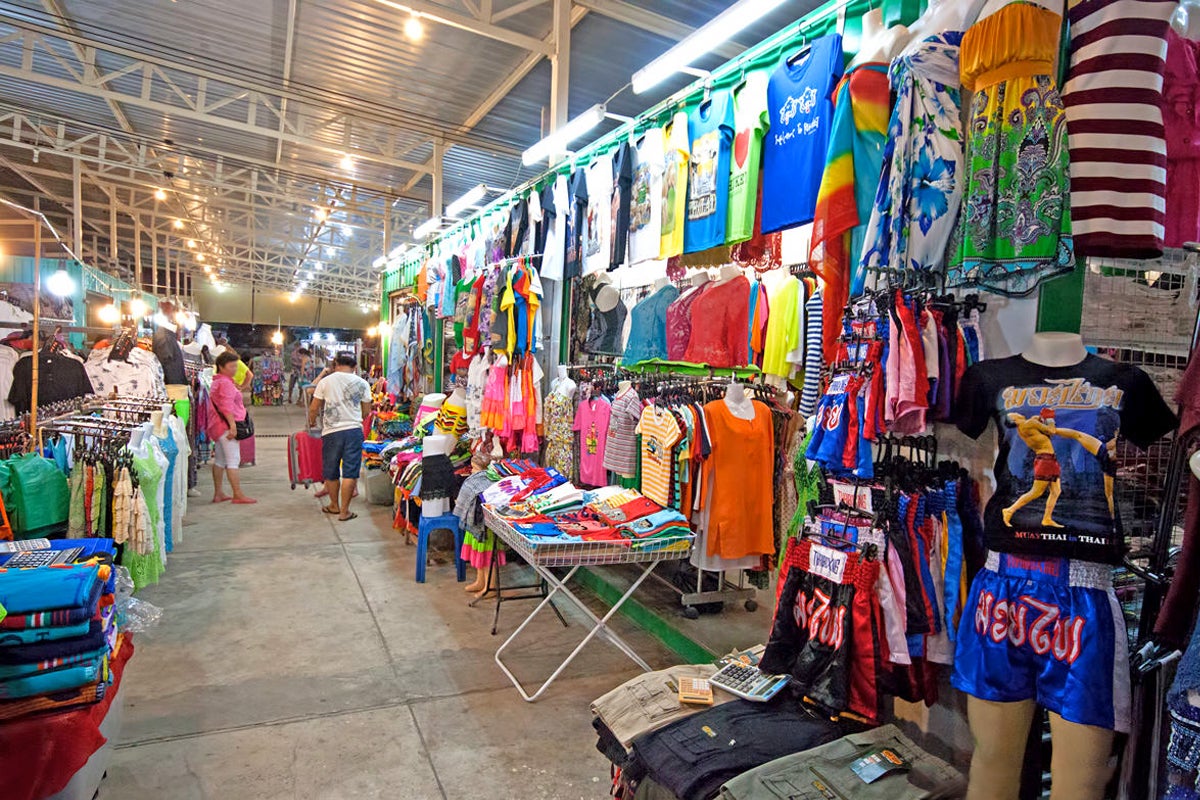 Highlights of Malin Plaza Patong
The main part of Malin Plaza Patong is protected from the elements under a high metal roof. The semi-permanent shops inside the market occupy former shipping containers. They are well spaced, ensuring that the air remains cool and refreshing – some shops go 1 step further by installing windows, doors, and air conditioning. The prices are maybe a touch higher than you might find in other Phuket markets, but you can still haggle down to an agreeable level.
The highlight of the market is the impressive array of food stands in front of the roofed space. You can find just about anything, from Thai street food, fried chicken and chips to crepes, ice cream, sushi, 90-baht cocktails and fresh fruit. The food throughout the market is very good and cheap for Patong.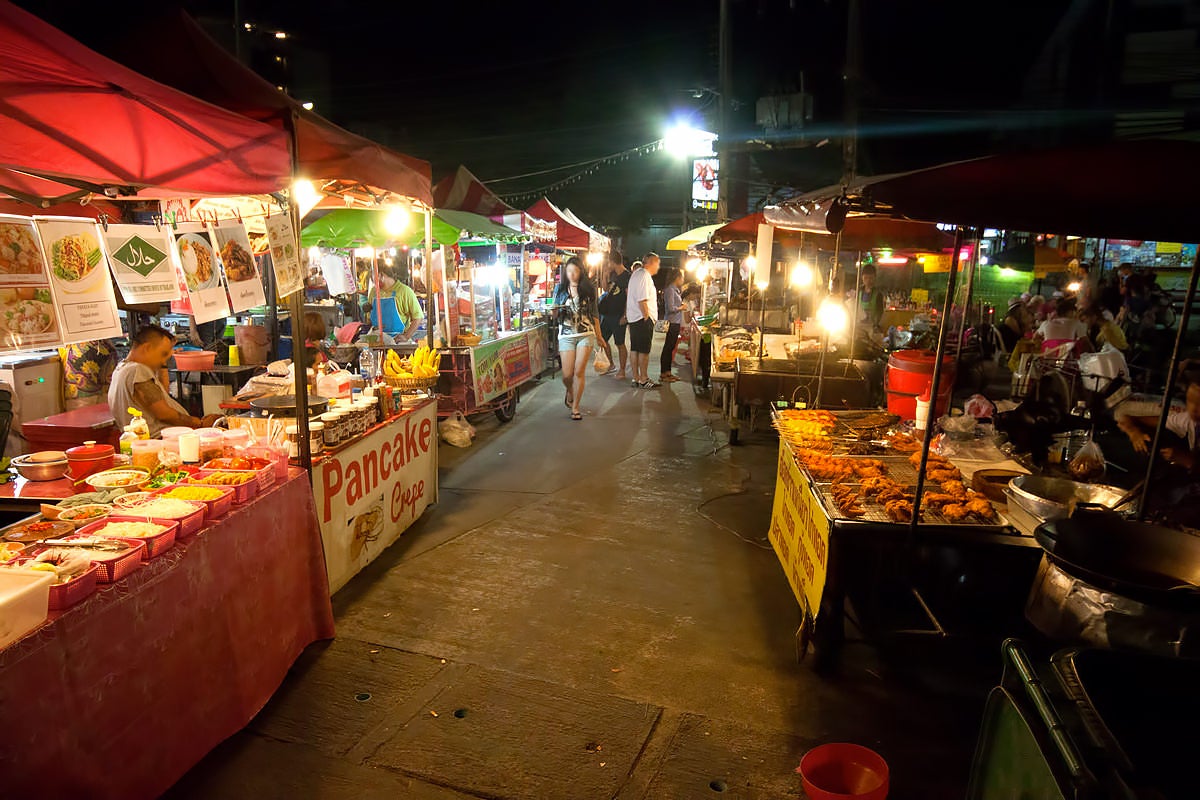 Good to know about Malin Plaza Patong
Malin Plaza Patong is a good place for newcomers looking to experience Thai street food at great prices and shop for quality souvenir in Phuket. It's located on the side of the southernmost main road in Patong, between the exits for Rat-U-Thit Road and Sai Kor Road – the market's glowing blue sign is hard to miss.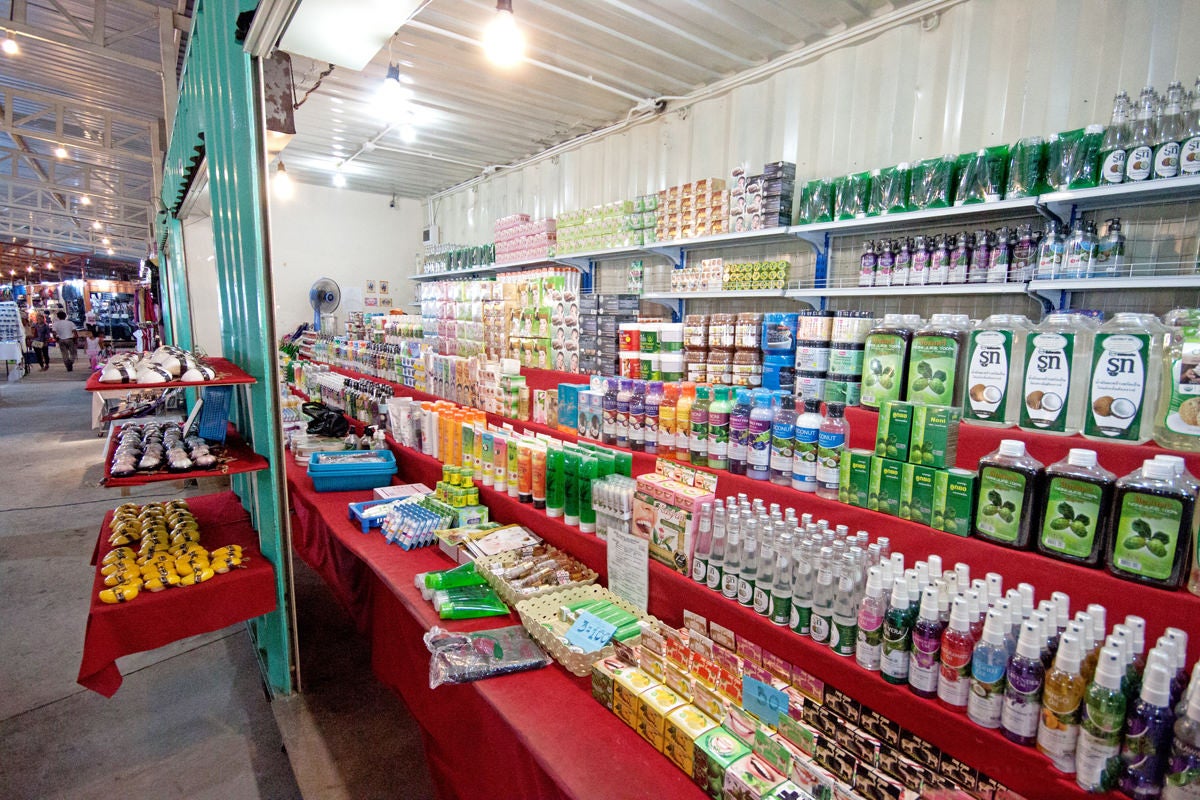 Malin Plaza Patong
Location: Prachanukhro Road, Patong, Kathu, Phuket 83150, Thailand
Open: Daily from 11am to midnight
Phone: +66 (0)93 323 0333
Back to top