Maeklong Railway Market is a traditional Thai market selling fresh vegetables, food and fruit in the province of Samut Songkhram, southwest of Bangkok. What makes the market special is that it occupies part of a train line. A few times a day, a train runs directly through the market. A few minutes before the train comes, vendors lower their umbrellas and move some of their produce away from the train tracks.
Some are left on the ground, with the train passing right over them. Amazingly, nothing gets damaged or broken, and as soon as the train passes, the vendors move their goods back onto the tracks and continue as normal (until the next train arrives).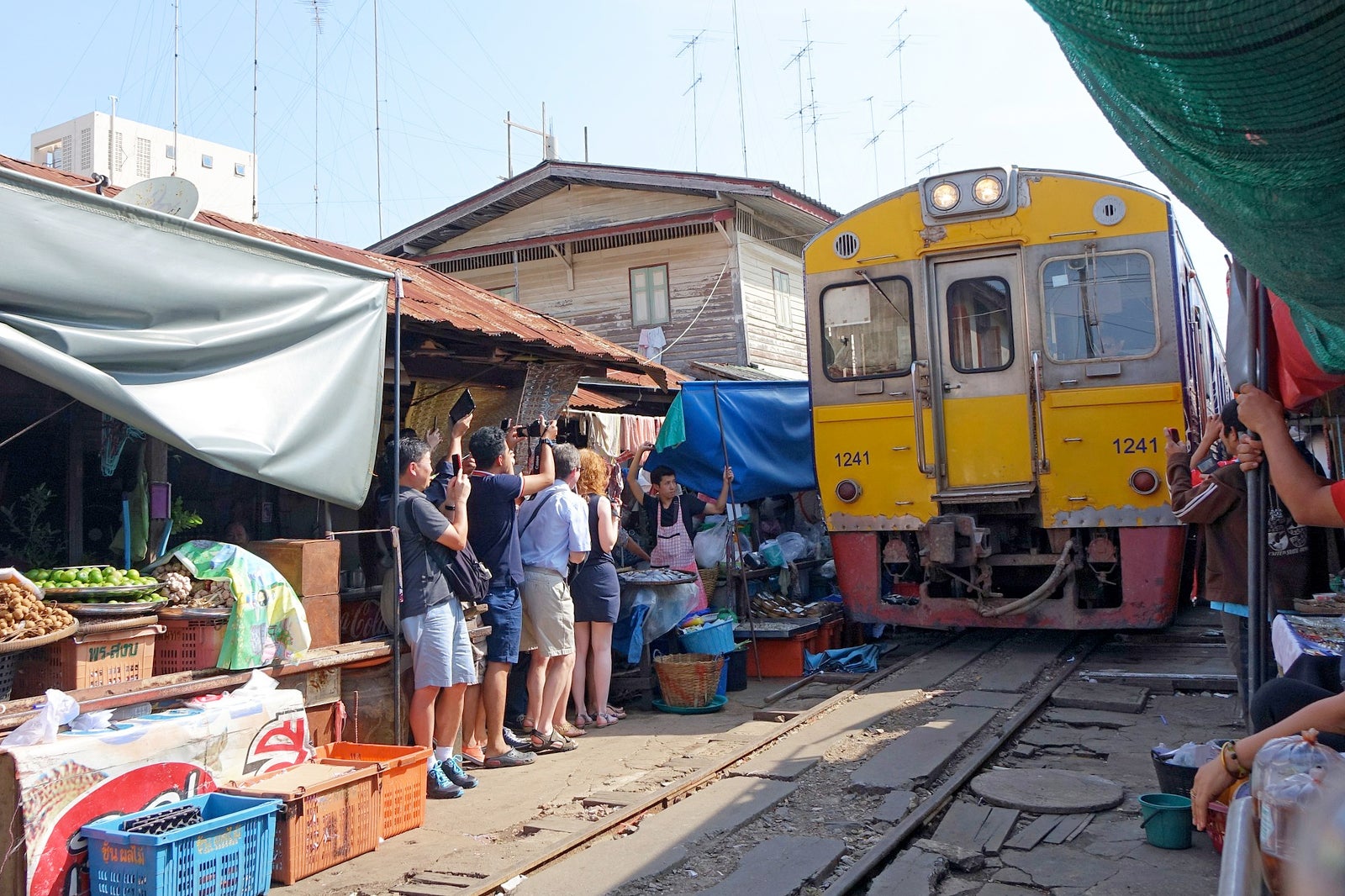 Good to know about Maeklong Railway Market
The Maeklong Railway Market (talad rom hub in Thai) is about 1 hour southwest of downtown Bangkok. You can get to the market by taking a train from Bangkok's Wongwian Yai Station at 6.45am. The Maeklong Railway Line will take you straight through the market. You can disembark at the last station and walk along the train lines for about 5 minutes to reach the local market.
If you hear the train horn, step aside or into the nearest shop to get your camera ready. While the train moves through the market at a slow pace, it's still dangerous so be aware of your surroundings.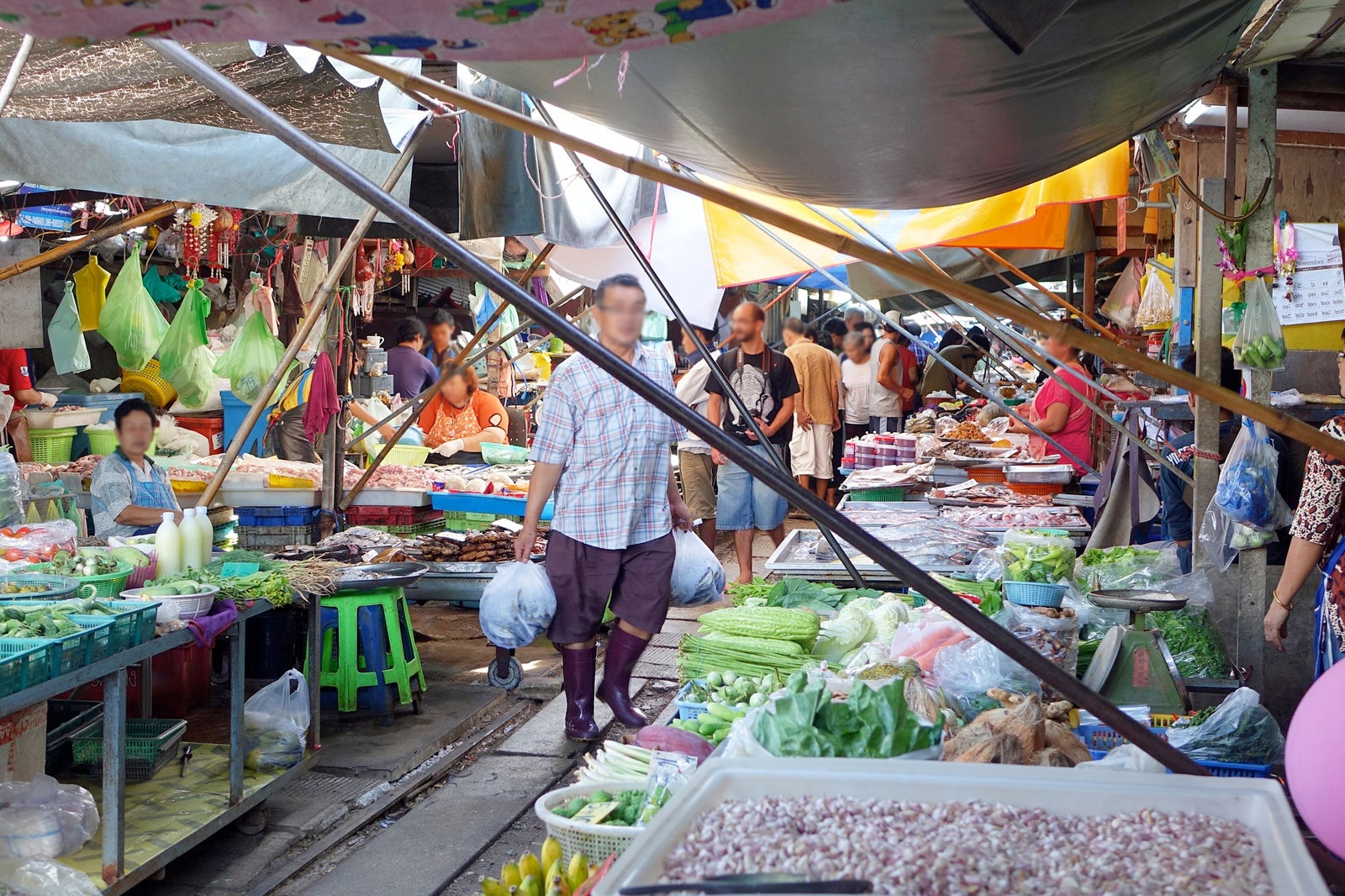 Maeklong Railway Market
Location: Kasem Sukhum Alley, Mae Klong, Samut Songkhram, 75000, Thailand
Open: Daily from 4am to 5pm
Back to top