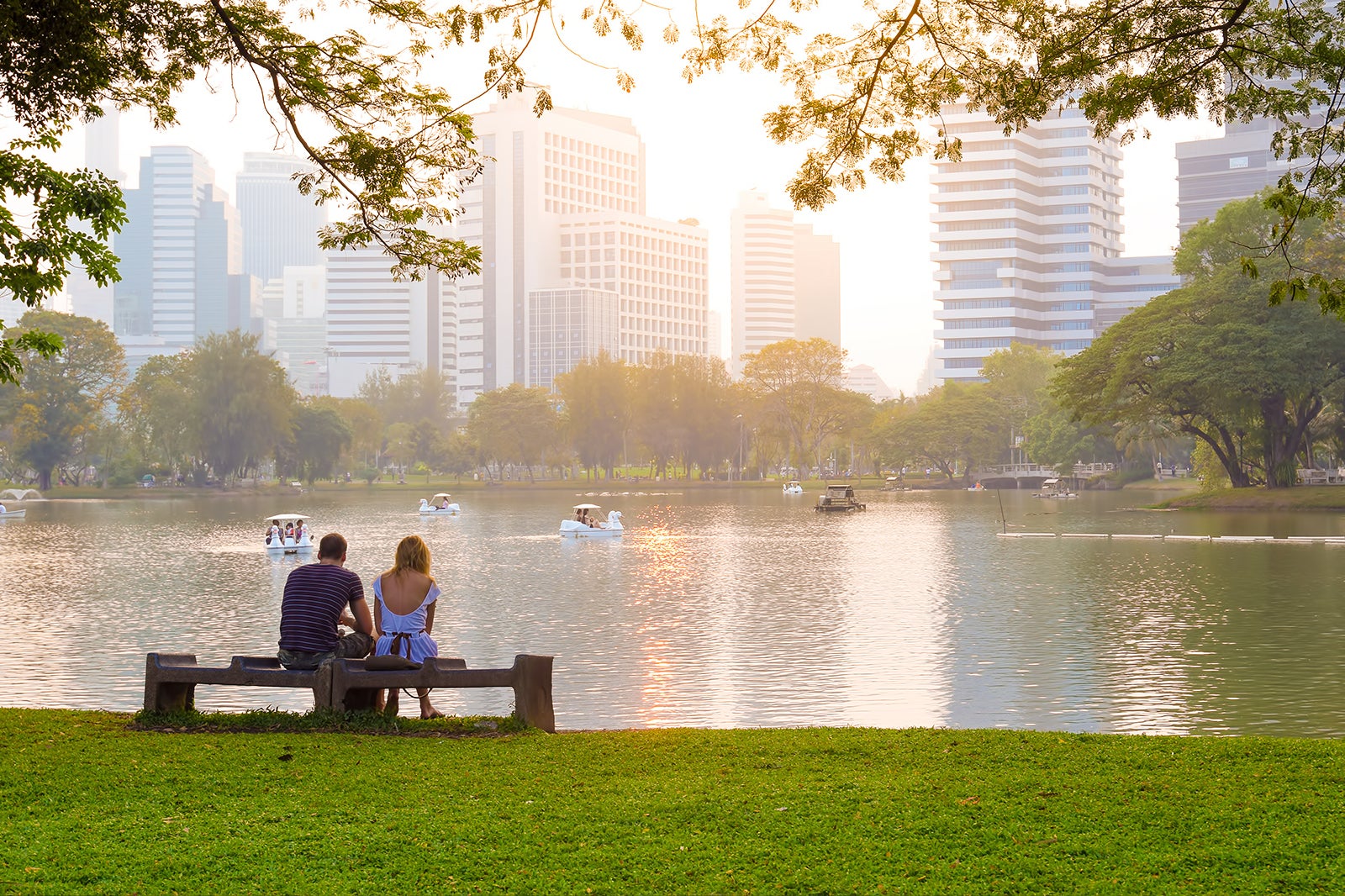 Lumpini Park (or Lumphini Park) is one of the largest green spaces in central Bangkok. Founded in the 1920s, this inner-city park spans over 500,000 sq m and is home to various flora and fauna. Over the years, it's become a popular gathering spot for Bangkok residents, who would gather for a round of jogging, light workouts, aerobics, and leisurely activities throughout the day.
Lumpini Park in Bangkok - one of the highlights of 28 Best Things to Do in Bangkok and 4 Yoga Classes in Bangkok (Read all about Bangkok here)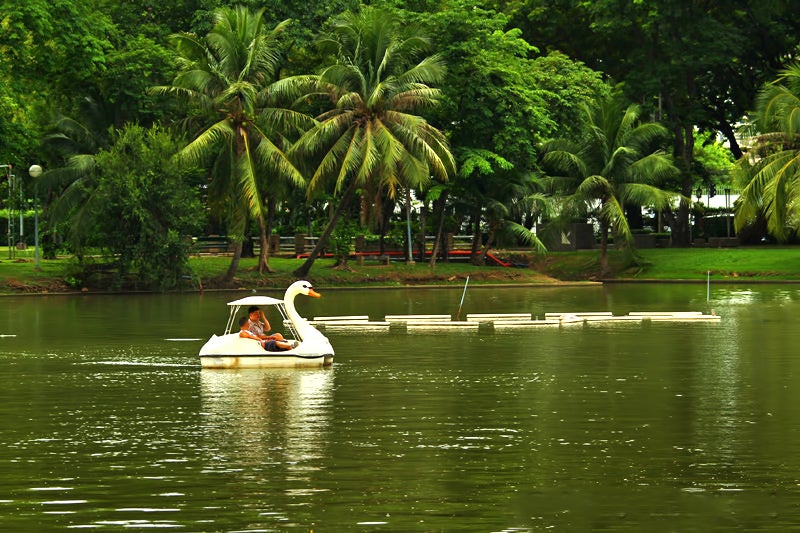 Highlights at Lumpini Park
Lumpini Park appeals to just about everyone – you'll often find the elderly practicing tai chi and couples lounging by the lakeside, as well as 9-to-5 workers relaxing on park benches or exercising in the evenings. On weekends, this green space is often populated by families and the cheery sounds of children.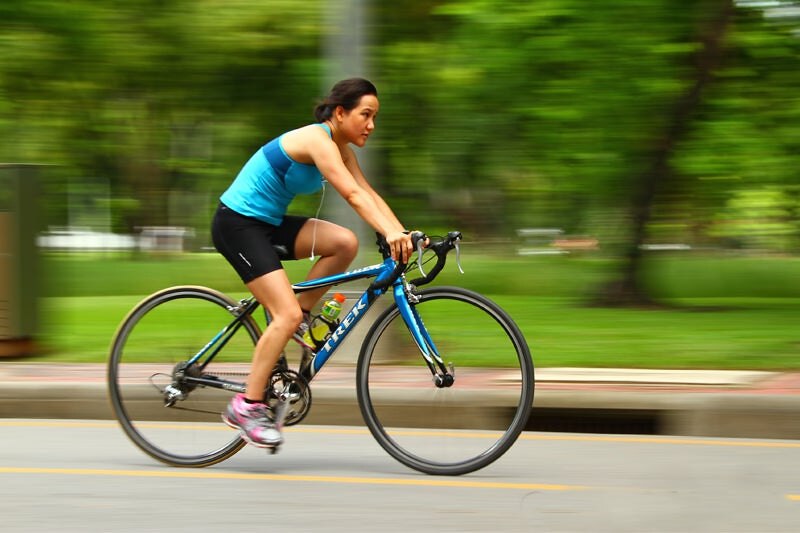 What to do at Lumpini Park
Lumpini Park's onsite facilities include paddleboats, playgrounds, and an outdoor gym. Before sunset, you can sweat it out at Lumphini Park's free aerobics sessions and high-energy techno tunes. There's also a basketball court if you want to shoot some hoops. Local jazz outfits (sometimes a classical orchestra) often perform on late Sunday afternoons.
If a stroll through the park is more your style, just follow the maze-like pathways that overlook lush gardens, picnic areas, and an artificial lake. There are plenty of sheltered niches where you could read, meditate or have a picnic.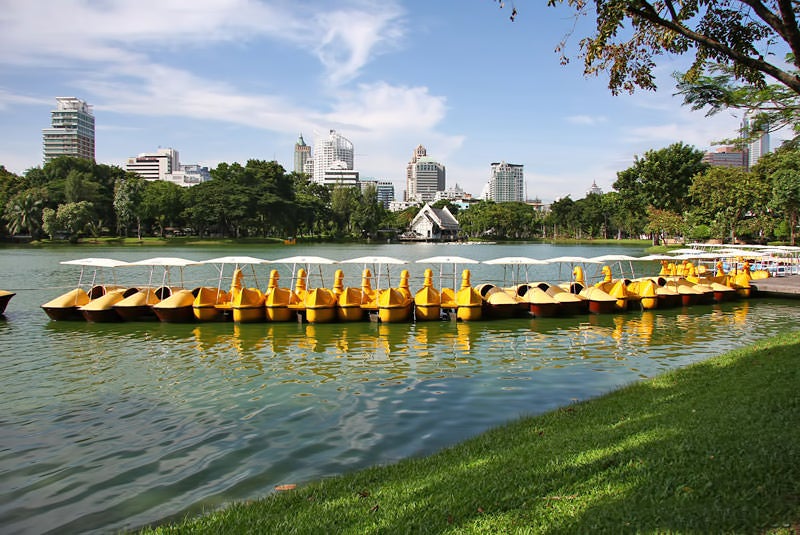 Good to know about Lumphini Park
Lumpini Park is framed by the Rama IV, Ratchadamri, Sarasin and Wireless Roads. You can get there by taking the MRT train to the Lumphini or Silom Stations, both of which are right in front of this expansive park.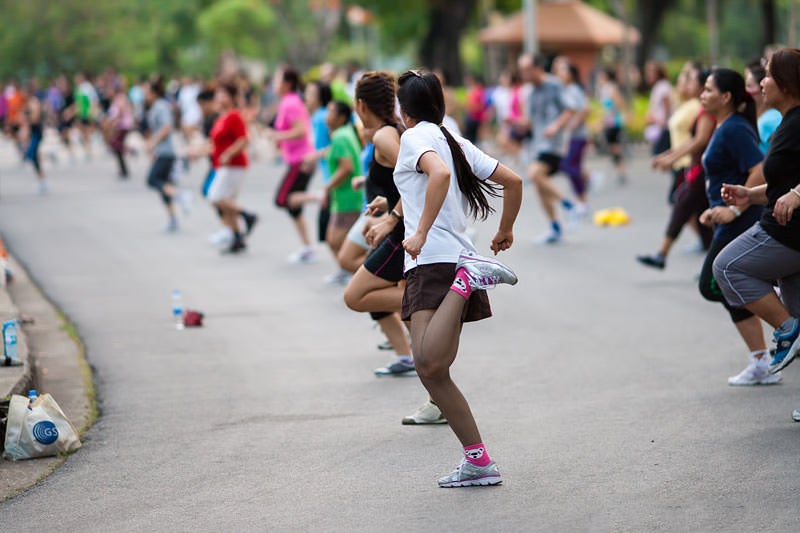 Lumpini Park in Bangkok
Location: Rama IV Rd, Lumphini, Pathum Wan, Bangkok 10330, Thailand
Open: Daily from 4.30am to 9pm
Back to top