Loha Prasat Temple in Bangkok Old Town is just next to the well-known Wat Saket (the Golden Mount), but it's not often talked about. Bangkok has no shortage of majestic temples, all more elegant and impressive than the next, but some really stand out with their unique architectural identity, as does the superb Loha Prasat.
Also called the 'Metal Castle', Loha Prasat is located in the grounds of Wat Ratchanaddaram. It was even submitted to UNESCO in 2005 for a World Heritage Site listing, highlighting the historical importance of the temple.
Loha Prasat Temple - one of the highlights of 24 Must-See Temples in Bangkok and 21 Best Things To Do in Bangkok Old Town (Read all about Bangkok here)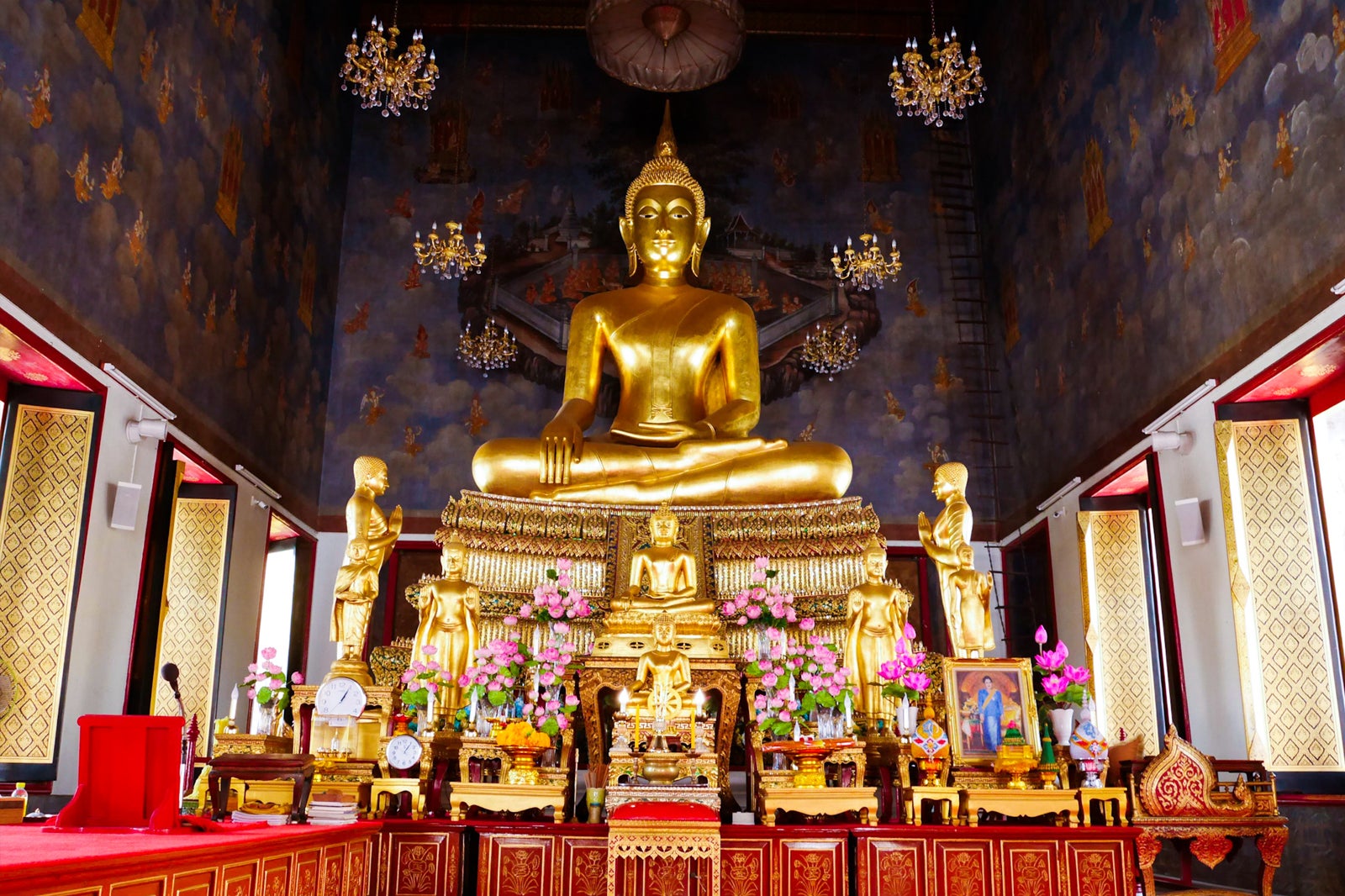 Background of Loha Prasat
Built in 1846 at the request of King Nangklao (Rama III), Loha Prasat Temple in Bangkok is a 36-meter high construction supporting 37 metal spires that represent the 37 virtues toward enlightenment. Inspired by 2 similar temples in India and Sri Lanka, the temple is erected in a very unusual way with multiple concentric square levels built on geometrically aligned pillars. The highest level holds a relic of Buddha.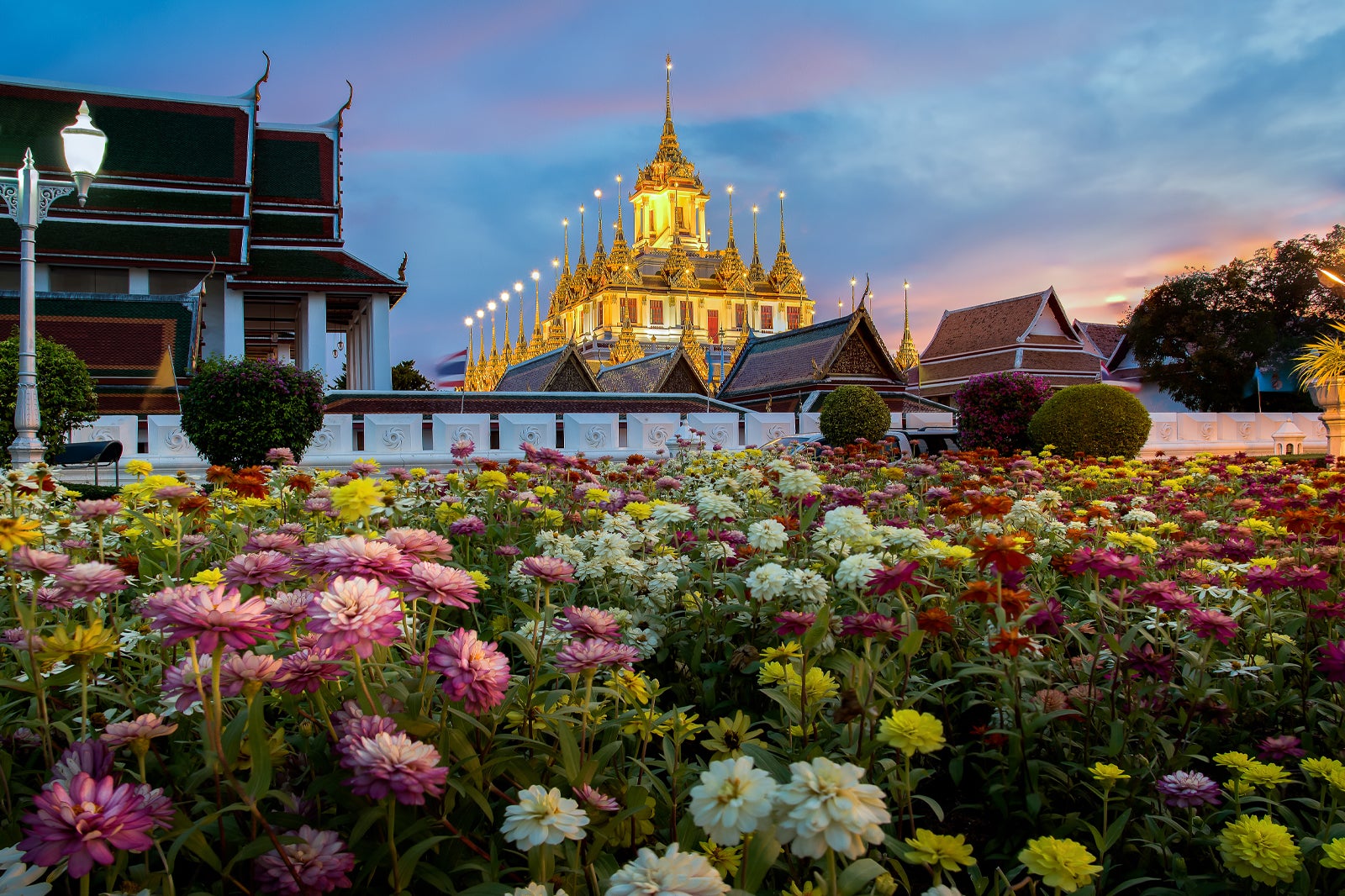 Loha Prasat features
Being located so close to Khaosan and Wat Saket, a visit to Loha Prasat is almost a must if you happen to be visiting this superb area and its Champs Elysées-style avenue. A small entrance fee or donation applies for entering this beautiful maze and its spiral staircase.
Walk around the alleys created by the many pillars to discover the exhibition and history of this temple which was falling apart until its restoration was ordered by the Thai royal family.
Don't miss the large white temples of Wat Ratchanaddaram surrounding Loha Prasat itself, as well as the golden seated Buddha and beautiful murals and door carvings. At the back of Loha Prasat, a popular amulet and Buddha statues market is well worth a visit.
Cross the street to find a surprising wooden house village behind the white wall of the ancient fort. Continue later to Wat Saket, just walking distance away – you'll have to walk around the fort to reach the street to Wat Saket.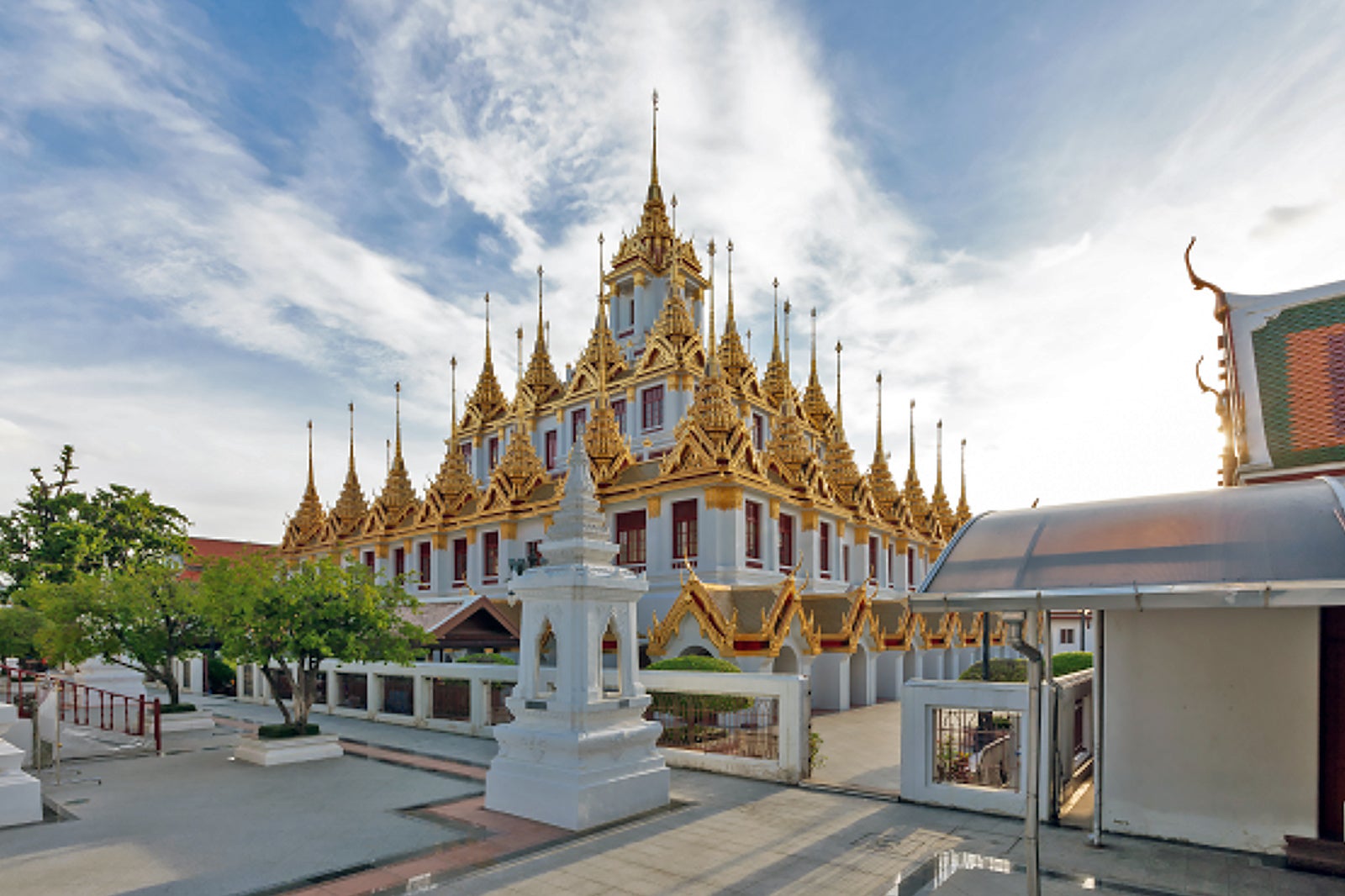 Loha Prasat Temple
Location: 2 Maha Chai Rd, Bowon Niwet, Phra Nakhon, Bangkok 10200, Thailand
Open: Daily from 9am to 5pm
Phone: +66 (0)2 224 8807
Back to top