Loh Sama (Sama Bay) is one of the most famous sites of Koh Phi Phi Leh. Located on the eastern side of island's southern tip, the bay has a small islet in the center, along with a tiny beach at the back of a small canyon on its northern part.
Loh Sama is reputed for its snorkeling and diving opportunities. A limestone cliff separates it from the famous Maya Bay, with a small hole allowing passage at low tide. A wooden staircase and terrace can be found built on the side facing Maya Bay, offering you a nice view of Loh Sama and the islet.
Loh Sama in Phi Phi - one of the highlights of Koh Phi Phi Leh and 10 Best Snorkeling Spots in Phi Phi (Read all about Ko Phi Phi here)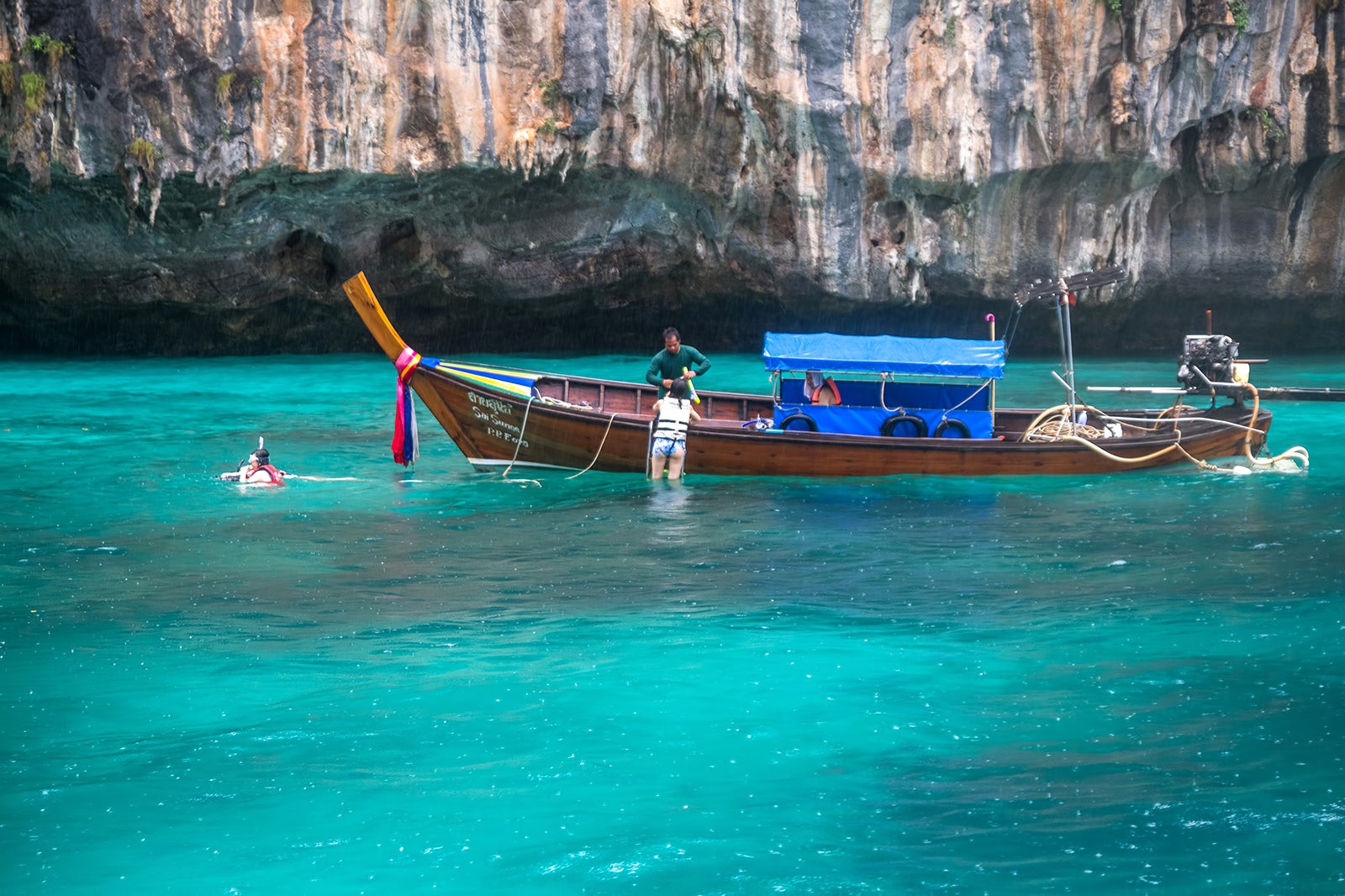 Highlights of Loh Sama in Phi Phi
Snorkelers can enjoy the shallow crystal-clear waters of the channel formed between Koh Phi Phi Leh and the islet, while scuba divers can appreciate wall diving down to 20 meters around the islet itself.
Loh Sama is also famous for night-diving in Phi Phi – there's a narrow canyon covered with soft coral and gorgonian sea fans that offers spectacular scenery at night, with light reflecting from hundreds of crustaceans on the seabed.
To get to Loh Sama, you can hire a long-tail boat from Tonsai Pier. You can also visit several interesting sites around the Phi Phi archipelago on the same trip.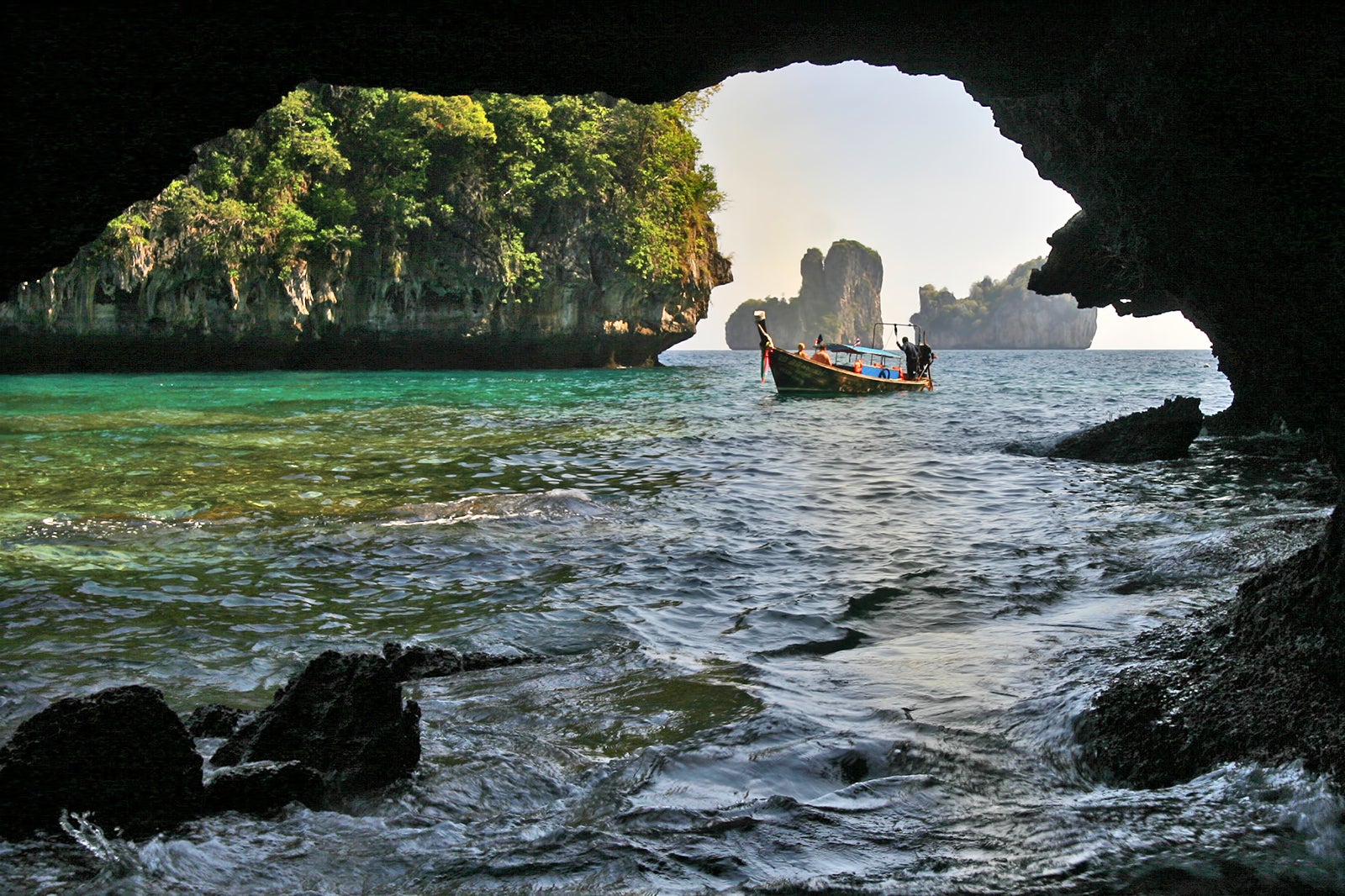 Loh Sama in Phi Phi
Back to top