Limelight Avenue is a modern shopping mall on New Dibuk Road, right in the heart of Phuket Town. This great location, a few steps away from Phuket Old Town, lets locals and visitors benefit from a nice air-conditioned refuge from the heat as well as find something to drink and eat or do a bit of shopping while exploring the historical district of Phuket Island's capital.
Covering an area of approximately 7,000 square meters, the contemporary shopping and dining plaza is set in a 2-storey building and features plenty of parking space on its side. If you're staying in one of the many guesthouses and small hotels in the city center, you'll find enough small boutiques, restaurants, bars, and services here to make your life easy.
Limelight Avenue Phuket - one of the highlights of 12 Best Shopping Malls in Phuket and 5 Best Food Courts in Phuket (Read all about Phuket Province here)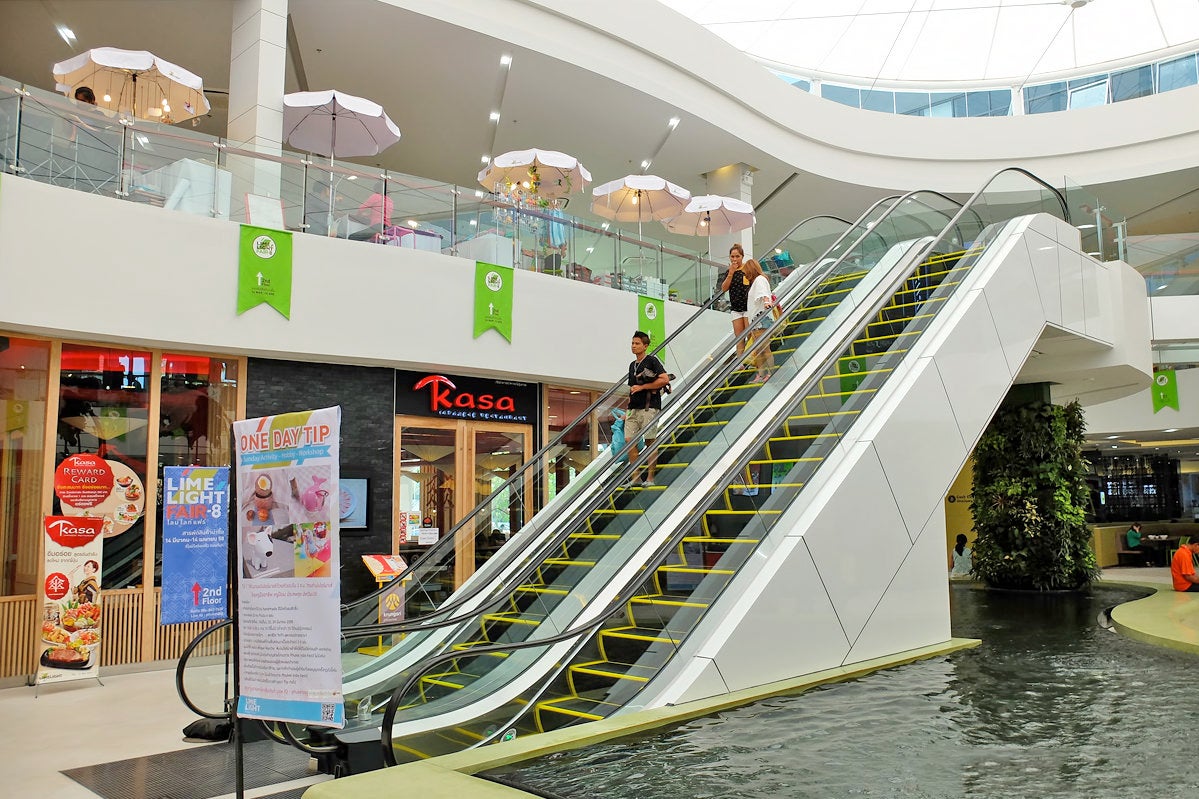 On the first floor, a few outlets are accessible directly from the street. A large Tops supermarket – open from 6am to midnight – has it all regarding convenience products. Tom 'n Toms Coffee is open 24/7, Pint Factory is a bar and brewery venue, and Lemongrass is a neat and clean Thai cuisine restaurant.
Inside the mall, you'll find a large plaza with an escalator next to a pond with a large metal-carved terrestrial globe and a bench, already partly occupied by 2 bronze statues representing old Thai men dressed in colonial-style outfits. Half a dozen small outlets – ranging from health cafés, jewelry stores, Japanese restaurants and noodle shops, ice cream shops, and laundry services – are set around the central space. Downstairs hosts a food court that features 15 stalls where you can sample a wide range of reasonably priced local specialties.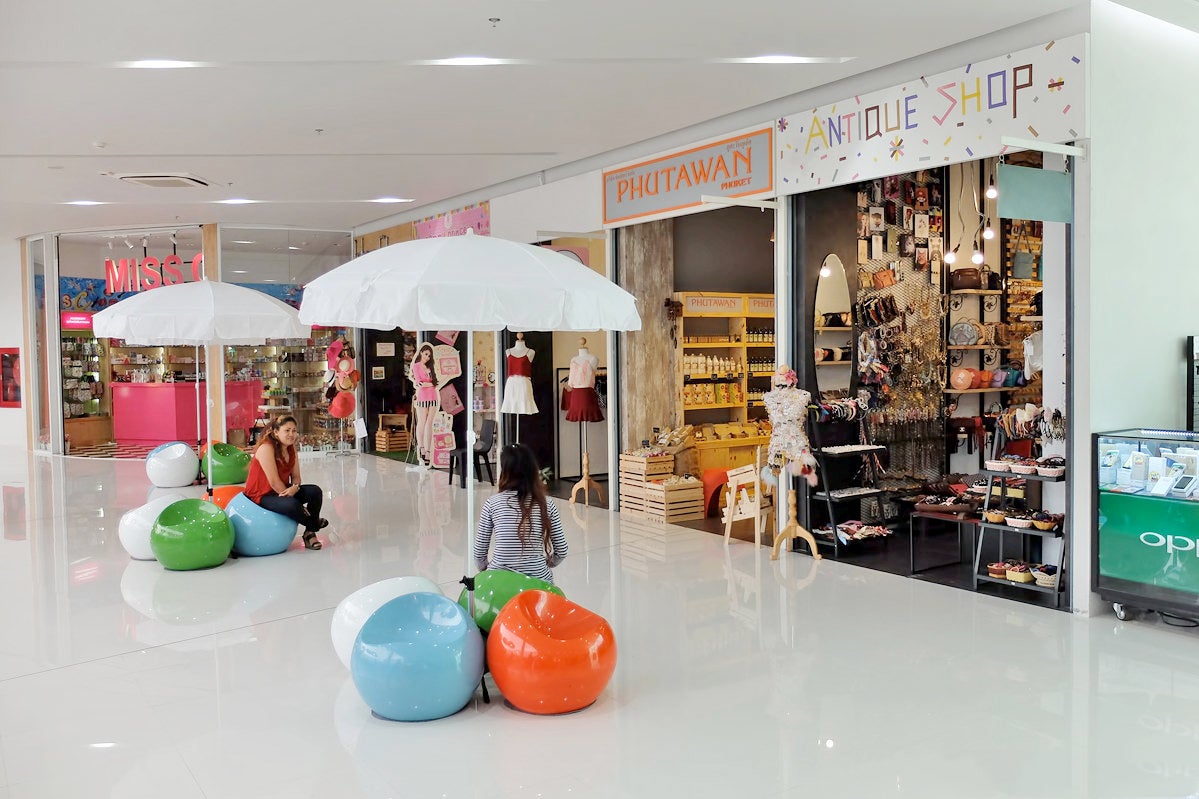 The second floor also features a few eateries and coffee shops including a stylish international restaurant, yet it's more dedicated to shopping outlets and stalls: cheap jewelry, T-shirts, phone cases, handbags, men's and women's fashion wear, toys, handcrafted souvenirs, cosmetics – there's a good choice of products at bargain prices.
There are shops in charge of making people beautiful, such as Get Nailed & More which offers manicures and pedicures, realizing nail art as well as a good list of nail caring services like acrylic extensions or polish. There's also a music shop and school with a stage and chairs in front for the students to perform for an audience.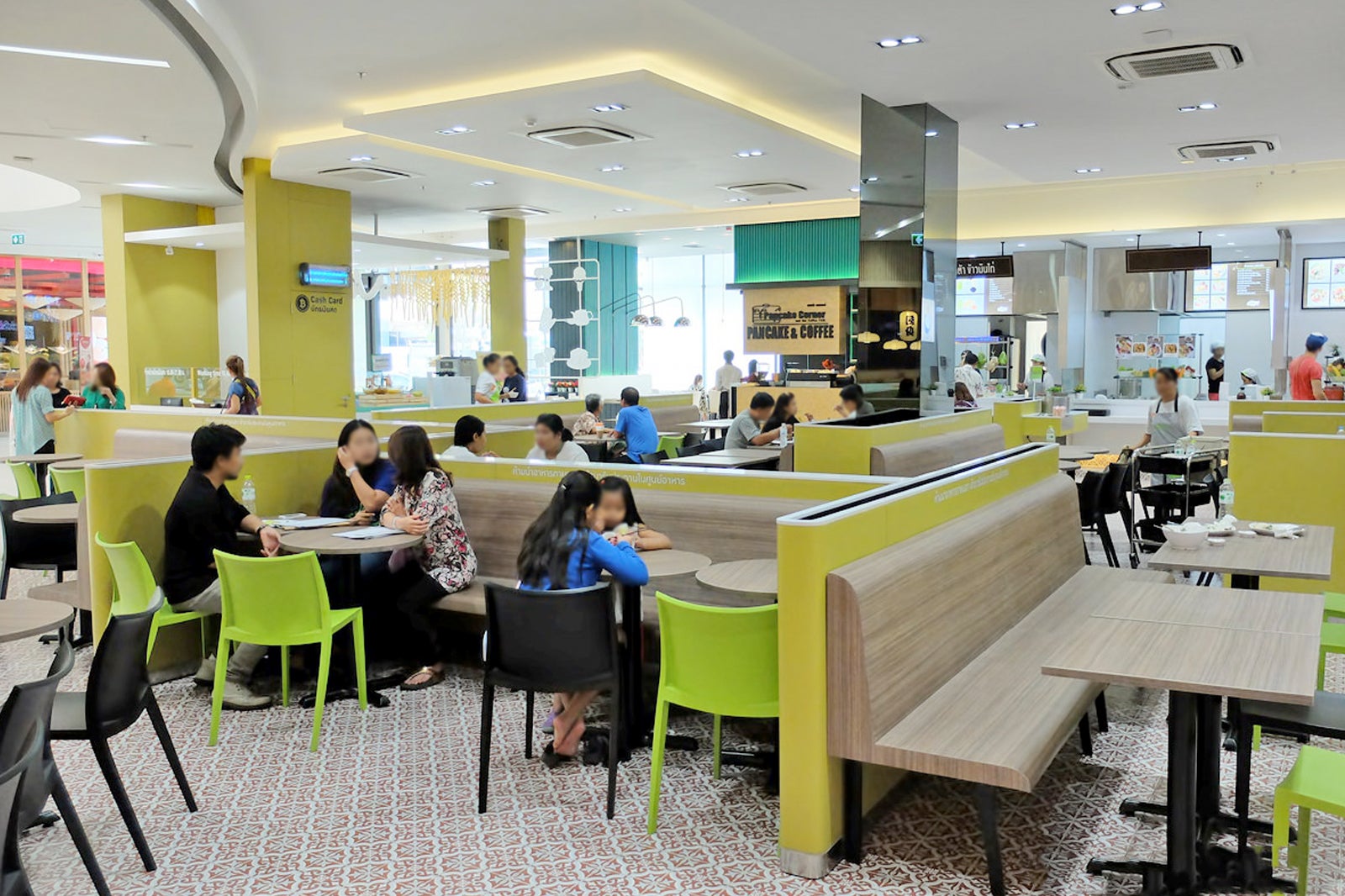 Limelight Avenue Phuket
Location: 2/23 Dibuk Road, Muang, Phuket 83000, Thailand
Open: Daily from 10am (shops close at different times)
Phone: +66 (0)76 682 900
Back to top