10 Best Places to Learn to Dive in Thailand
Great Thailand Scuba Diving Destinations
Thailand is an excellent place for learning how to scuba dive, thanks to its beautiful underwater scenery. Coral gardens thriving in calm and warm waters make for excellent training grounds for new divers, with close encounters with some of the most amazing sea creatures making the effort of learning instantly worthwhile. With hundreds of dive sites around the country, some of which are ranked among the best in the world, it's impossible to get bored of diving in Thailand.
The following list of the best places to learn to dive in Thailand consists of sites that combine outstanding nearby dive areas with the availability of reliable diving companies and shops. Courses by PADI (Professional Association of Diving Instructors) are widely available across all of the following destinations, with SSI (Scuba Schools International) courses only slightly rarer.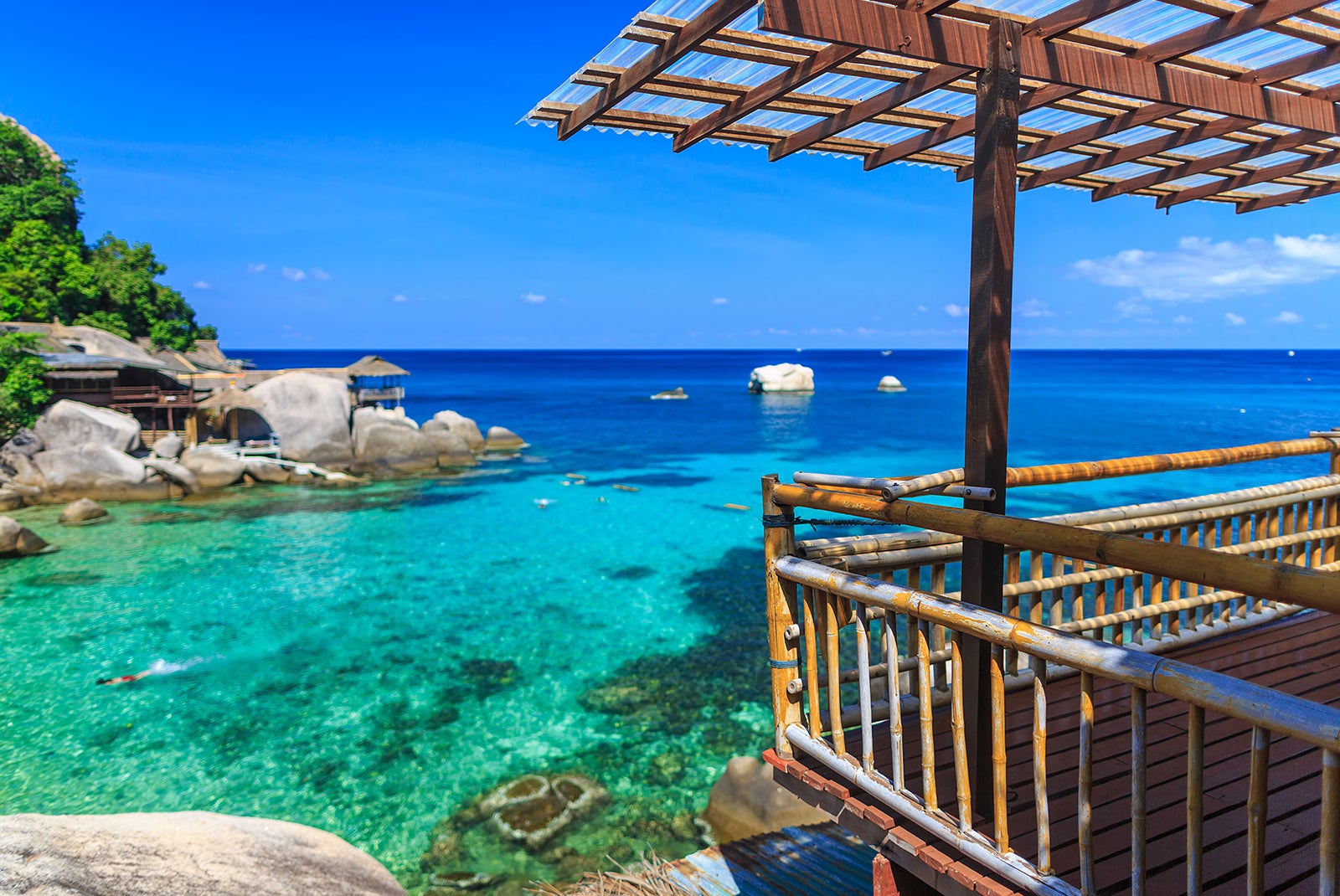 Koh Tao translates to 'Turtle Island', so it's not that difficult to guess what the star attraction is here. With the crystal-clear waters of the Gulf of Thailand and numerous sheltered bays, it's a fantastic place to dive in Thailand.
Once you've mastered the basics and gotten used to being underwater, you can enjoy stunning sights, including whale sharks that frequently visit the offshore sites like Chumphon Pinnacle. Many a visitor to Koh Tao has come to learn how to dive, only to end up staying and working in the diving industry here.
Best dive sites: Chumphon Pinnacle, Koh Nang Yuan, Southwest Pinnacle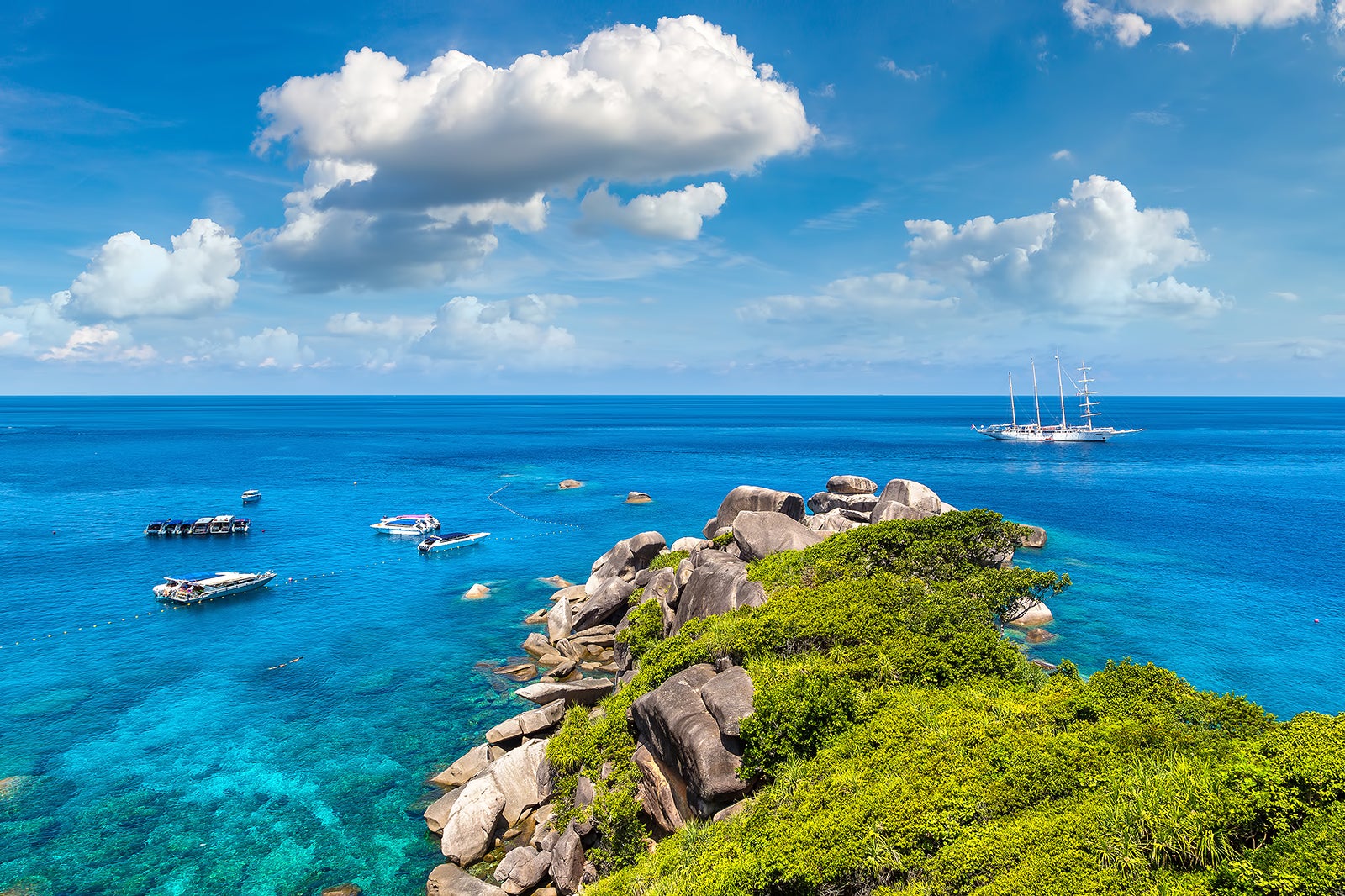 The coastline of Khao Lak, just north of Phuket, has a few pretty good dive sites, but its must-see sites are around the islands nearby, specifically the Similan and Surin Islands. They're considered among the best dive sites in the world. As you can't easily stay on these islands, Khao Lak is a good place to base yourself when you're not out in the ocean.
Both of these diving hotspots are part of an expansive marine national park, offering near-perfect visibility and amazing coral reefs. Some sites offer more challenging swells and currents for those who have a little more experience, but the rewards include leopard and whitetip sharks, turtles and giant bumphead parrotfish.
Best dive sites: Richelieu Rock, Elephant Head Rock, Christmas Point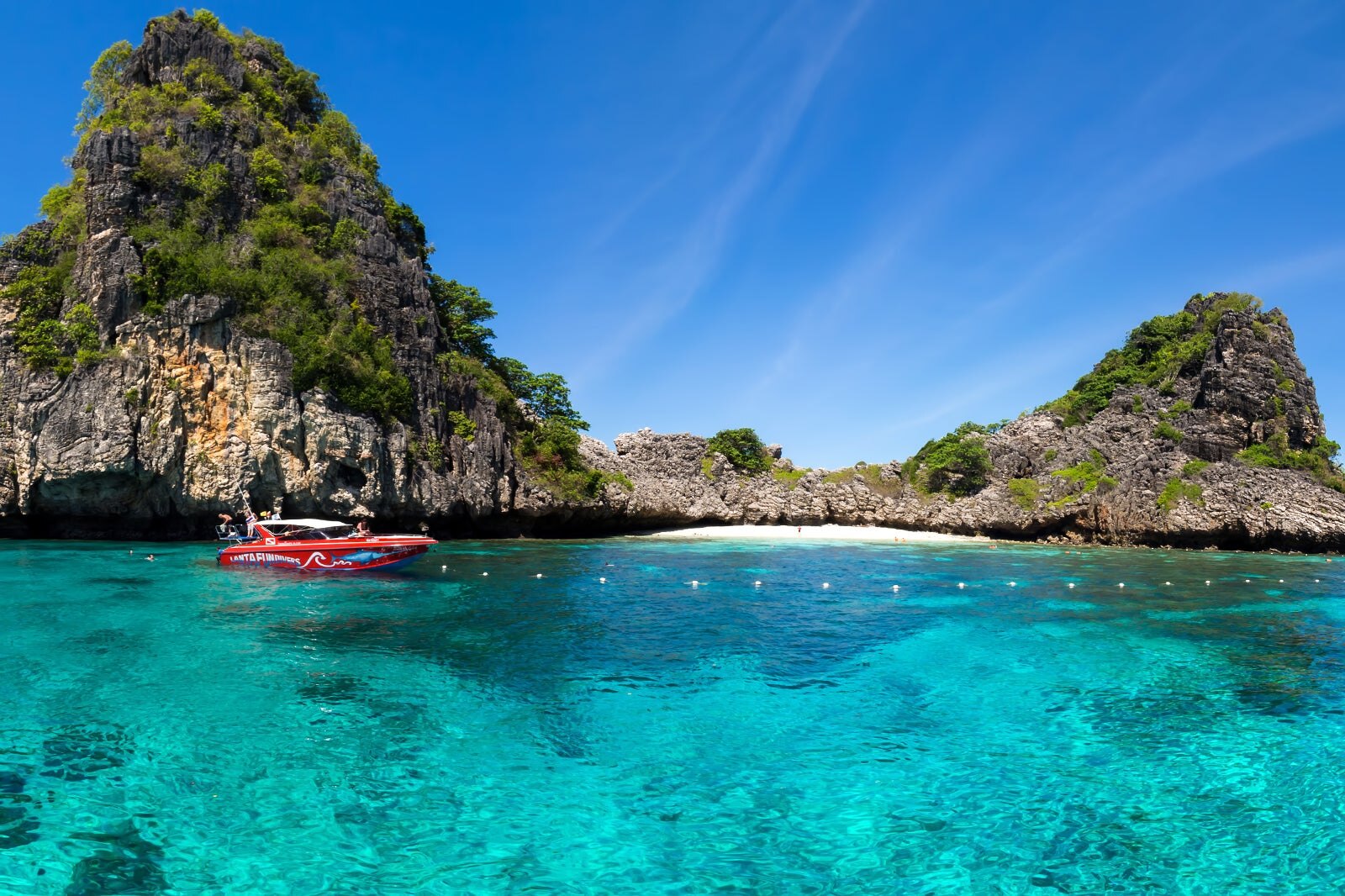 While there are no remarkable dive sites actually surrounding Koh Lanta itself, a short ride on a dive boat will give you access to sites that rival the Similans for their sheer beauty. Standouts include Hin Daeng and Hin Muang, which are home to over 200 hard corals and 108 cataloged reef fish species.
Part of the Mu Koh Lanta Marine National Park, these world-renowned sites have among the highest recorded number of whale shark sightings in the world, as well as regular sightings of leopard sharks and manta rays.
Best dive sites: Hin Muang, Hin Daeng, Koh Haa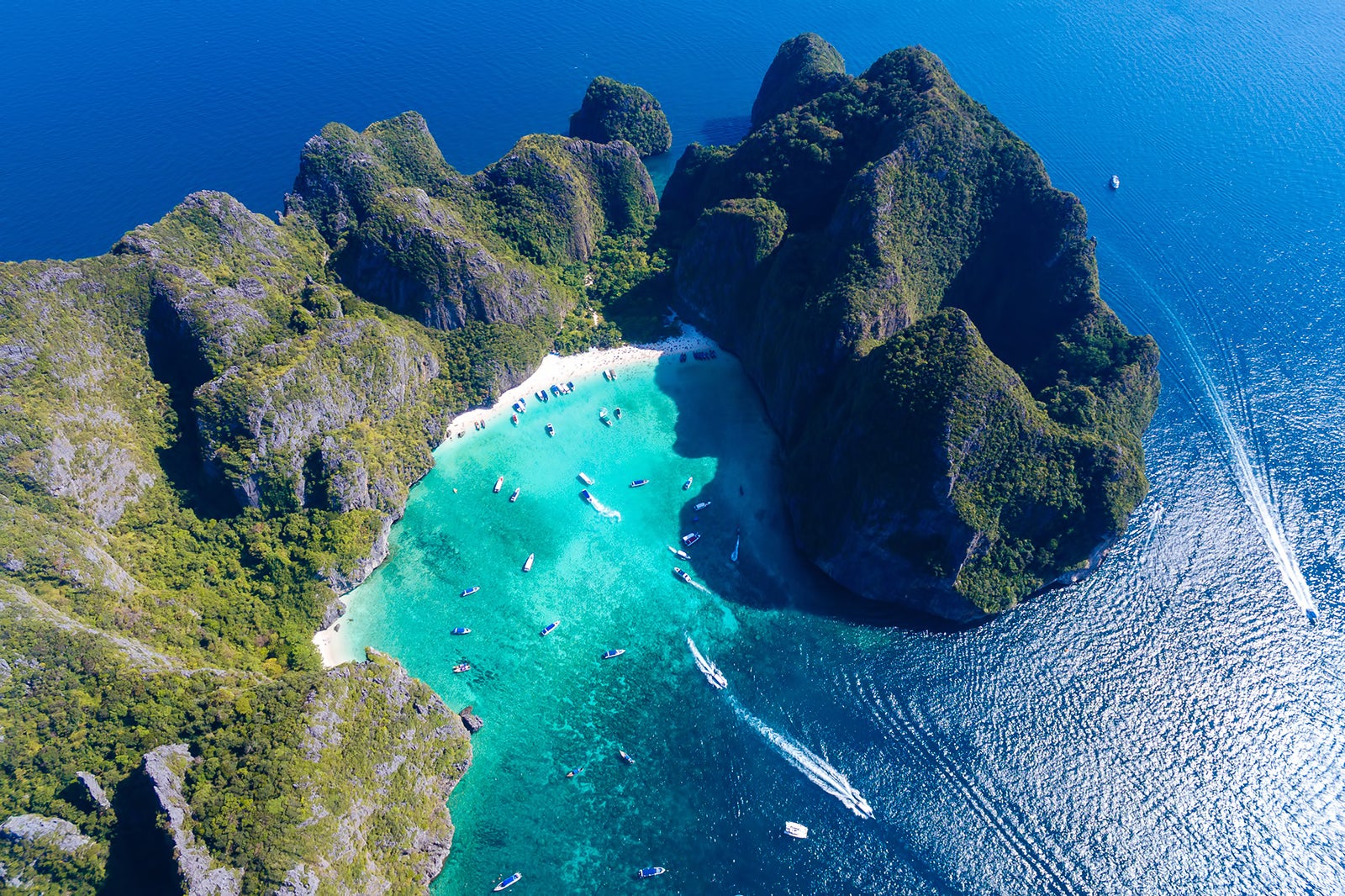 Koh Phi Phi is a very popular place for learning to dive – practically every other building in Tonsai Village is a dive center. The sheer limestone cliffs of the islands themselves make for good wall diving sites beneath the clear waters of the Andaman Sea and are home to a wide variety of colorful corals and reef fish, as well as turtles and black-tip reef sharks.
The countless sheltered bays make great conditions for raw beginners, offering good visibility and next to no currents. There are even a few underwater caves if you want to try your hand at a more advanced course.
Best dive sites: Phi Phi Shark Point, Maya Wall, Palong Wall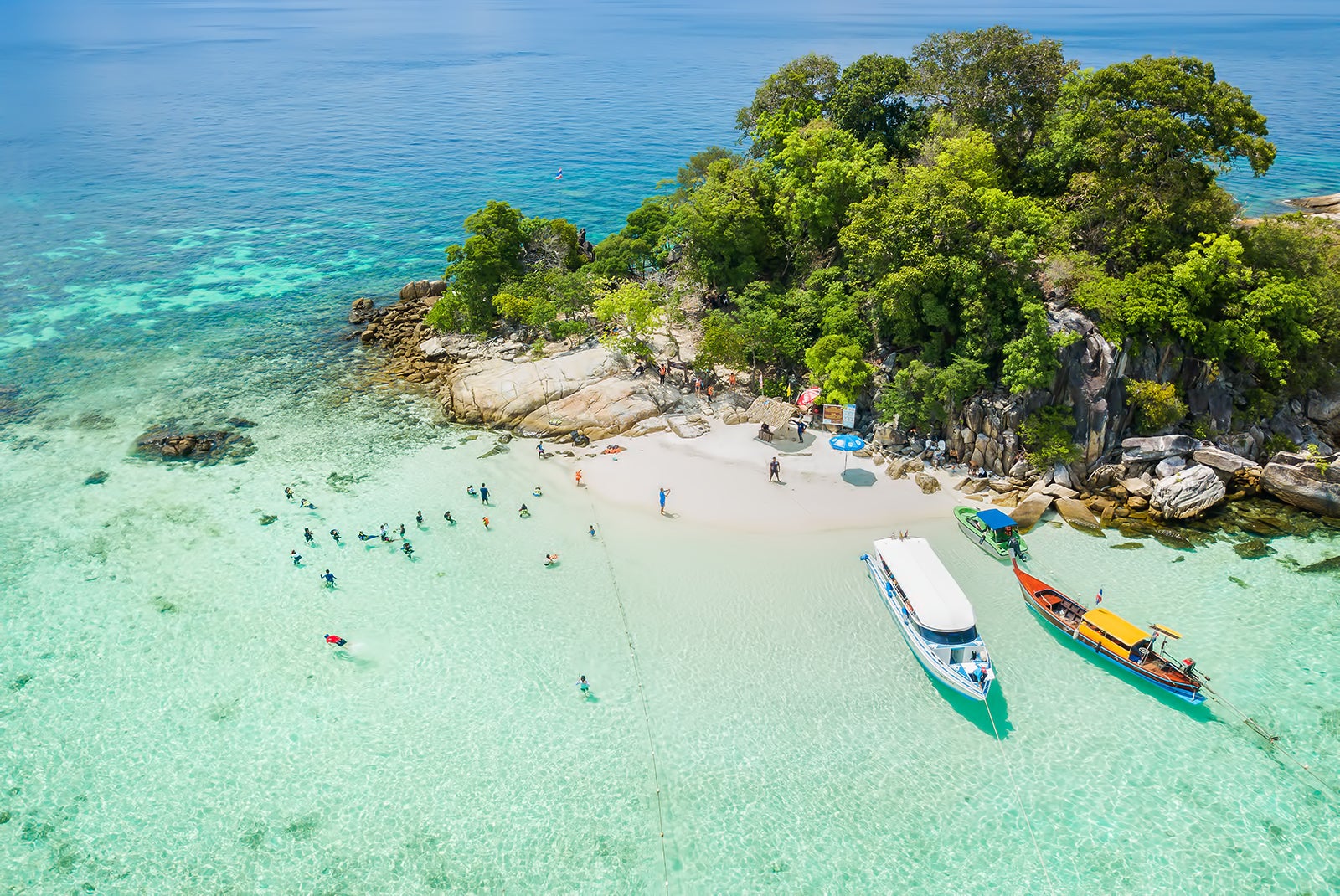 Koh Lipe is at the heart of one of Asia's oldest marine national parks – Tarutao National Park. Aside from the amazing reefs immediately around Koh Lipe, there are 30 other uninhabited islands and hundreds of reefs nearby, supporting examples of about a quarter of the world's tropical fish species.
Some of the deeper dive sites, closer to the edge of the national park, are good places for seeing whale sharks and manta rays. Shallower sites close to Koh Lipe itself have beautiful hard coral formations and a colorful variety of fish.
Best dive sites: Eight Miles Rock, Stonehenge, Koh Pung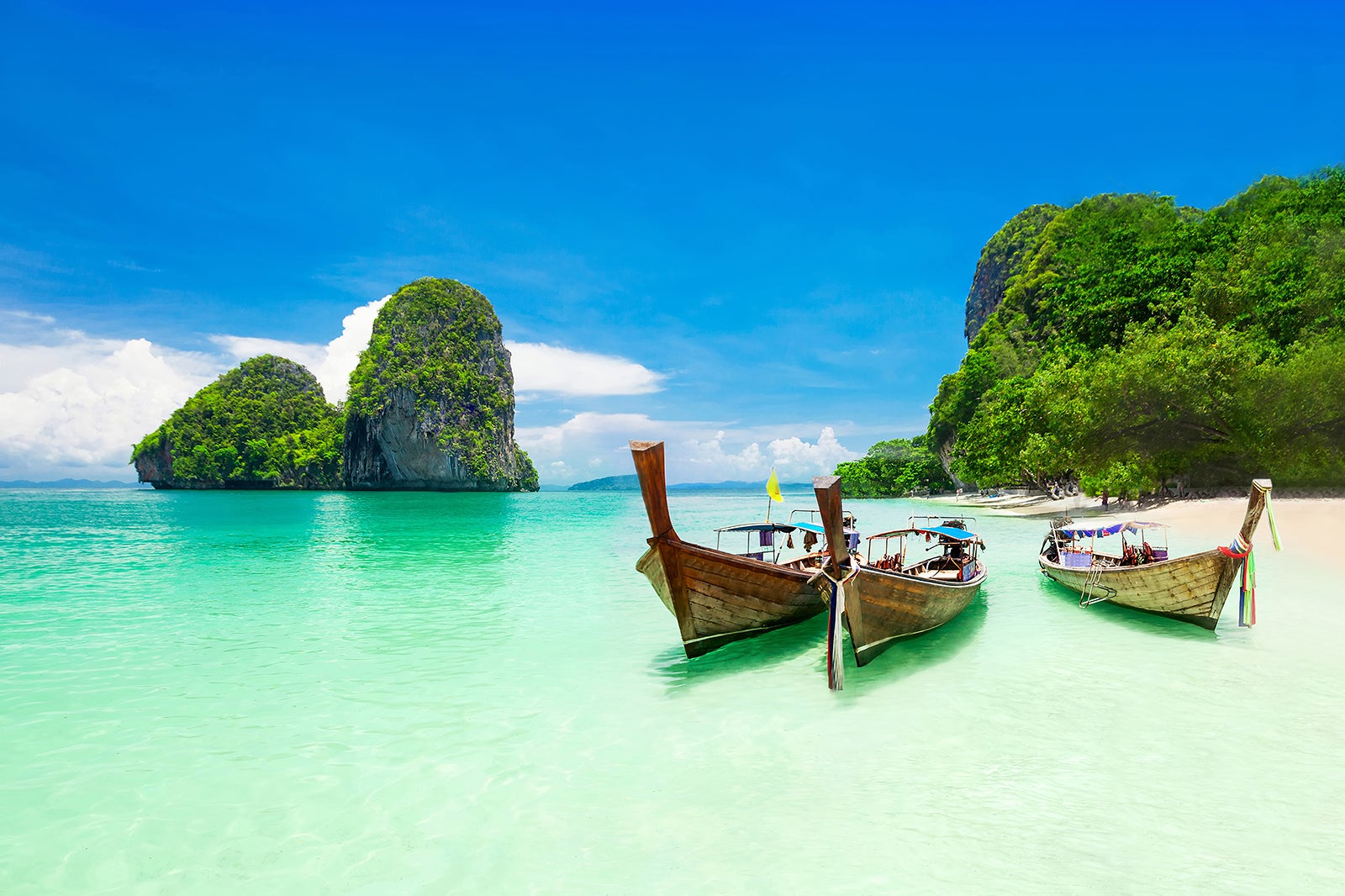 With its striking coastline and idyllic islands, it's not hard to find excellent dive sites around Krabi. The region is home to over 200 species of fish and 80 of coral, with stingrays, cuttlefish and leopard sharks all quite common around Ao Nang.
The calm, clear, protected waters make a great spot for beginners while advanced divers will find some exciting caverns and swim-throughs, particularly on the nearby islands like Koh Yawabon.
Best dive sites: Koh Si, Koh Yawasam, Koh Dor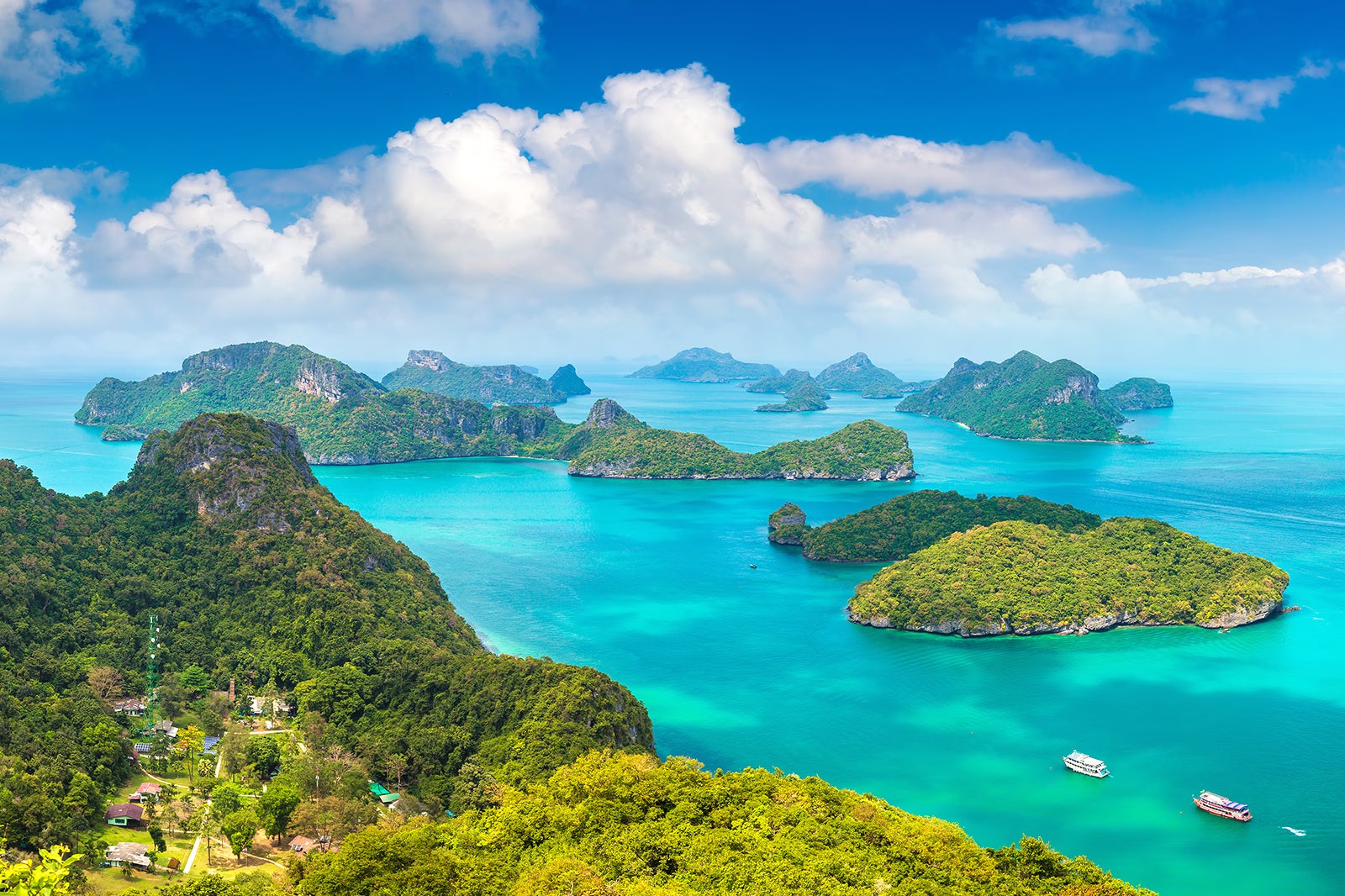 Koh Samui is the closest point to the stunning Ang Thong Marine National Park. Undoubtedly beautiful above the water, the forests of hard and soft corals beneath the surface are no less amazing.
This is one of the best places in the Gulf of Thailand to find lionfish and cuttlefish, with big schools of yellow-tailed barracuda and plenty of blue-ringed angelfish also common. The water is generally shallow and calm (during high season), making it a great place to perfect your scuba skills.
Best dive sites: Sail Rock, Koh Yippon, Dragon Island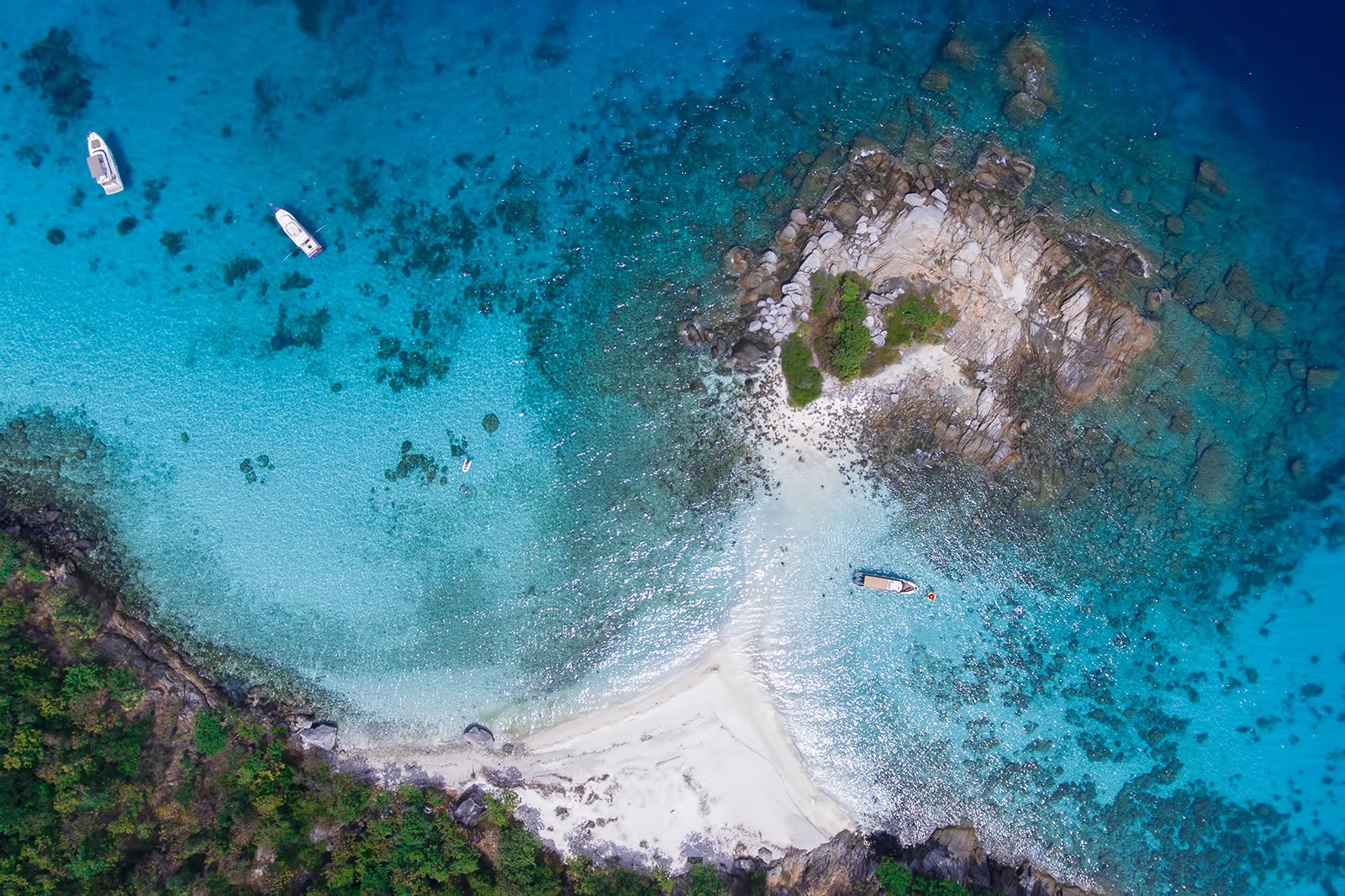 Phuket has an excellent range of sites for beginners and experienced divers alike. Home to the largest diving center in Thailand, it's also a well-situated base for trips to nearby islands, including the Similans, the Racha Islands and Phi Phi.
One of the most popular sites, particularly for those completing their beginner's course, features 2 large elephant statues and a big oyster shell, which were dropped by the Thai government in 2006 to create an artificial reef. Various species of shark and many of fish are common throughout the area.
Best dive sites: Siam Bay Statues, Shark Point, Racha Noi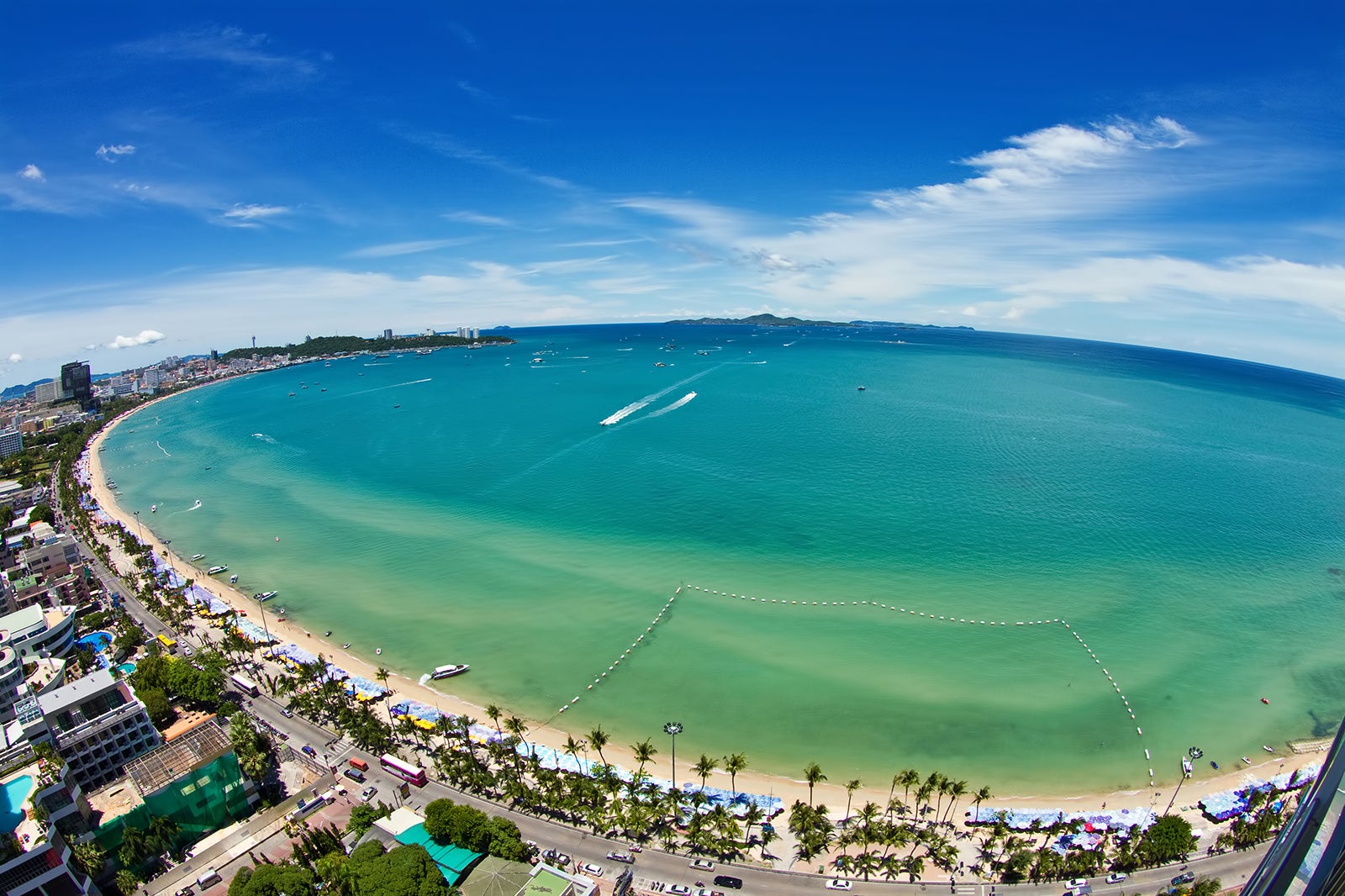 You can learn scuba diving in Pattaya all year round, instead of only in the high season as is the case in many destinations in Thailand. It has no less than 5 shipwrecks within recreational diving limits, including 3 ex-Royal Thai Navy troop vehicles that were sunk as artificial reefs and a genuine war wreck from 1945.
Despite being home to the first diving shop in Thailand, Pattaya isn't noted for outstanding underwater sights. The visibility is rarely very good and the area doesn't see the more impressive sea creatures, though there are some resident turtles and occasional visits from dolphins.
Best dive sites: Koh Rin, HTMS Khram, Hardeep Wreck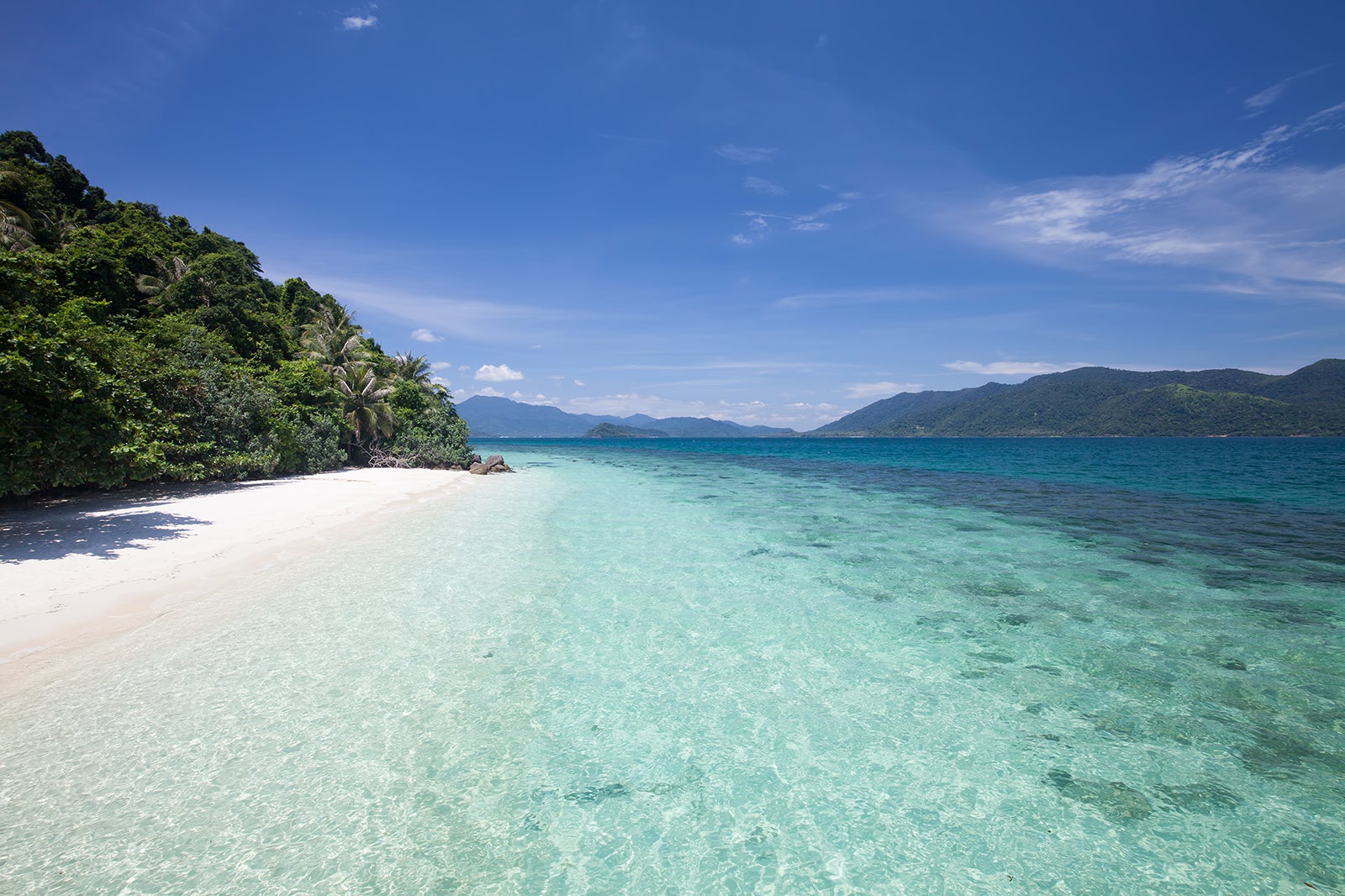 Koh Chang Marine National Park has some really outstanding reefs at shallow depths, giving even inexperienced divers more time to explore. It's a good place to perfect your buoyancy control before progressing onto the more impressive places further up the list.
Sightings of whale sharks are not unheard of but are quite rare. Turtles, blue-spotted stingrays and moray eels are much more commonly sighted during your diving trip.
Best dive sites: Hin Kuak Maa, Hin Luk Bath, Hin Rap South