Lamai Viewpoint is a selection of 3 natural attractions and an exciting ride, all in one well-developed location in Koh Samui. Found just off the main beltway, close to the access road for Hin Ta and Hin Yai rocks, it offers impressive views and great photo opportunities within easy reach of Lamai Beach.
The multilingual staff offer you a choice of 2 packages. One where you can see the Valentine Stone, Siva Tara Waterfall and Lamai Viewpoint itself. The other gets you all that plus a zipline ride across the nearby valley, giving you an exciting and unique view across Lamai. The park also has a restaurant by the entrance and a bar at the viewpoint.
Lamai Viewpoint in Koh Samui - one of the highlights of 16 Best Things to Do in Lamai and 6 Best Viewpoints in Koh Samui (Read all about Koh Samui here)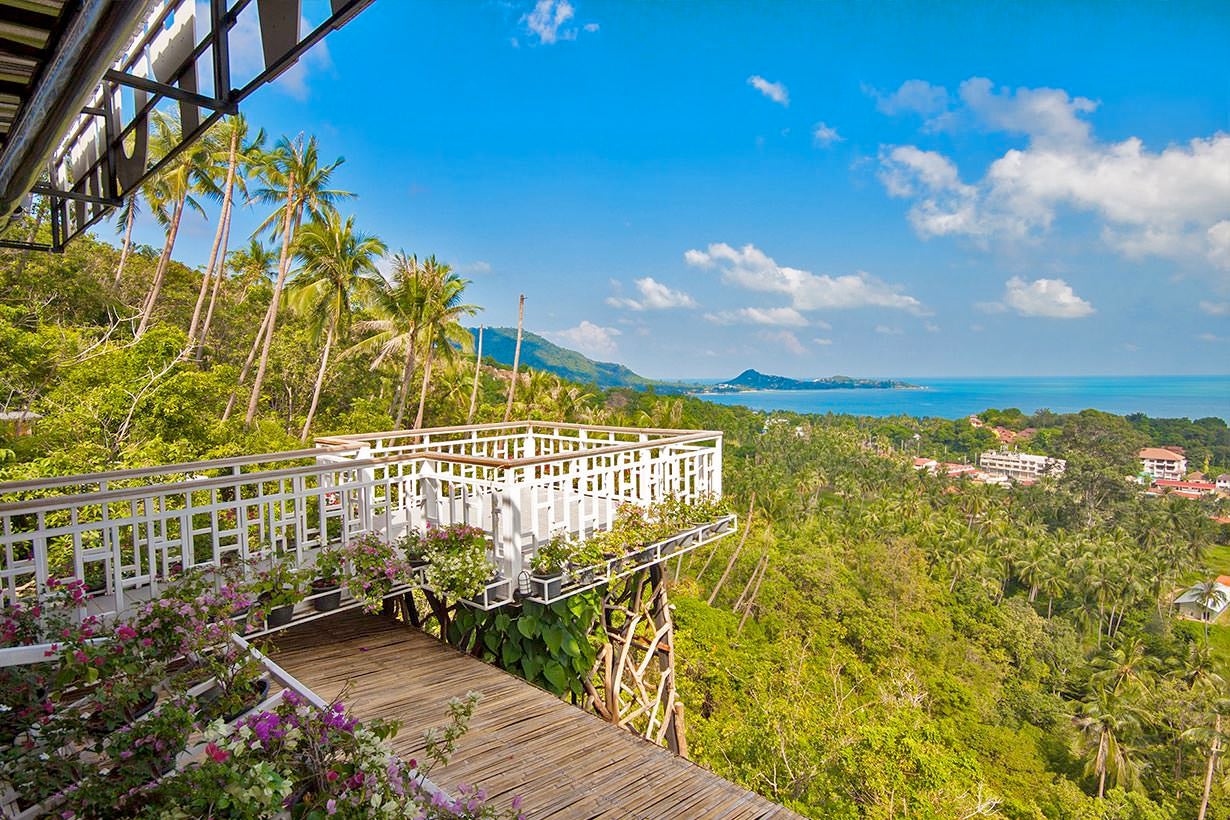 What are the highlights of Lamai Viewpoint?
The Valentine Stone is a large rock that has been naturally shaped so that it roughly resembles a heart, though a second rock balanced on top of it does slightly ruin the effect. Siva Tara Waterfall is a charming little flow of freshwater running down the hillside, with a viewing platform nearby so you can get a close view and pose for pictures. The splash pool it runs into has a small area sectioned off where you can enjoy a fish spa.
A fairly arduous climb up a rough concrete path takes you up to the Lamai Viewpoint. The presence of a café/bar is very much appreciated as you will almost certainly be sweating and desperate for a refreshing drink by the time you reach the top. The view makes the 10-minute walk worthwhile, though the huge Makro Grocery store in the foreground is a little jarring. Again, there is a little platform available for fully enjoying the view and posing for the camera.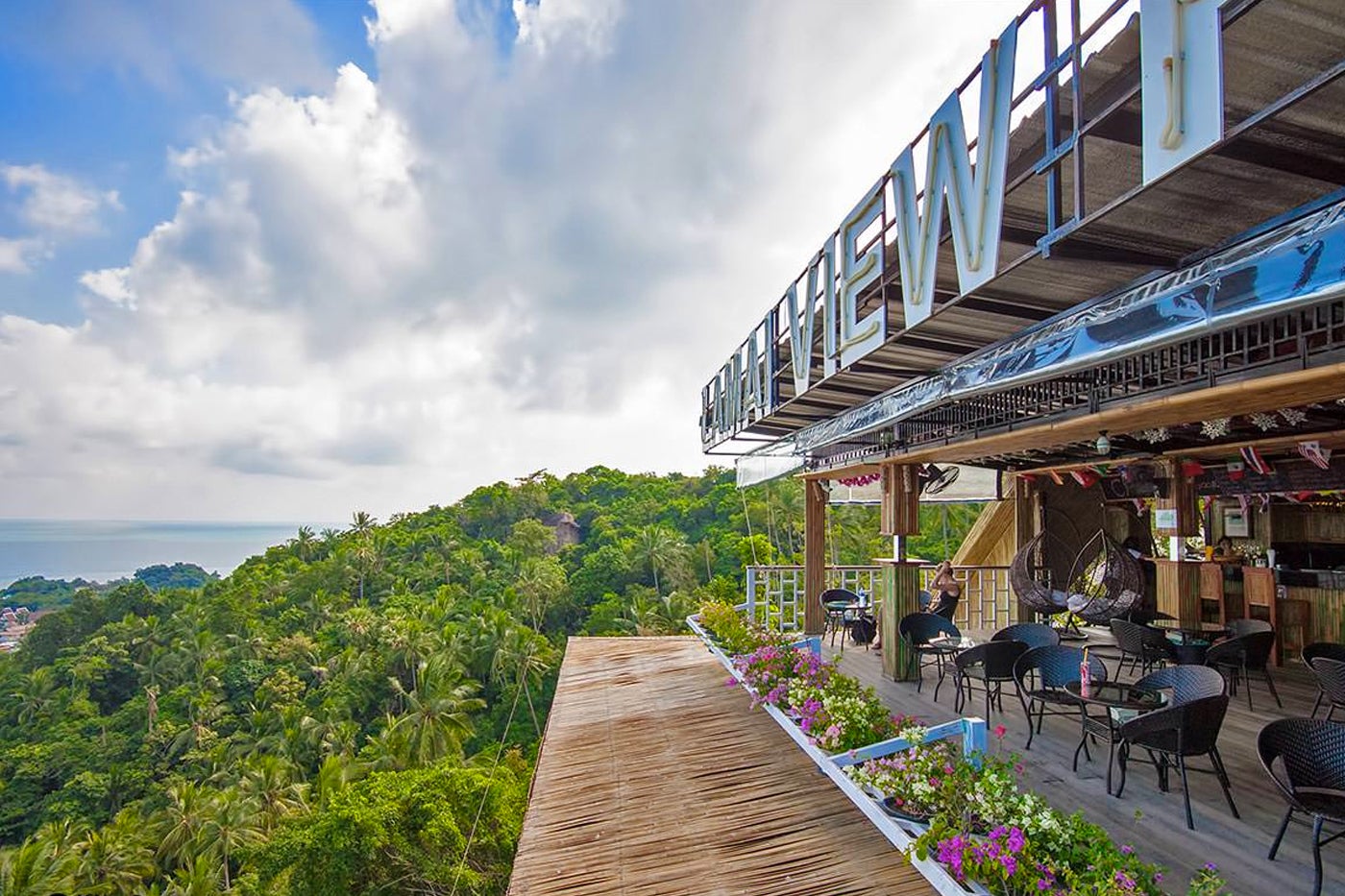 Zipline adventures at Lamai Viewpoint
Reaching the zipline requires a brief stop at the viewpoint to collect the necessary equipment (which includes a V-shaped piece of wood to prevent you from spinning around mid-flight, as well as regularly serviced safety gear), then a further short walk.
The ride is suitable for all ages and comes in two 450-metre-long stretches, first skimming across the jungle canopy and then across the mouth of the valley at a height of 80 meters before dropping you back to the viewpoint.
Lamai Viewpoint in Koh Samui
Location: 127/199 Moo 3, Haad Lamai Rd, Koh Samui, Surat Thani 84310, Thailand
Open: Daily from 9 am to 6 pm
Phone: +66 (0)80 890 9755
Back to top