Lamai Night Plaza in Koh Samui is a mini version of Bangkok's Patpong night market. In the center of town, the market features plenty of knock-off goods ranging from fashion items to 'Swiss Army' knives alongside the usual displays of flip-flops. It's a fun place to get your shopping in.
Even so, after a stroll up and down the lines of stands, it becomes plain that there are also local goods on sale at the night bazaar. The key to shopping at a night market such as this is to browse hard and bargain hard. You might score a great buy at Lamai Night Market to furnish your living room back home.
Lamai Night Plaza in Koh Samui - one of the highlights of 16 Best Things to Do in Lamai and 9 Best Places to Go Shopping in Samui (Read all about Koh Samui here)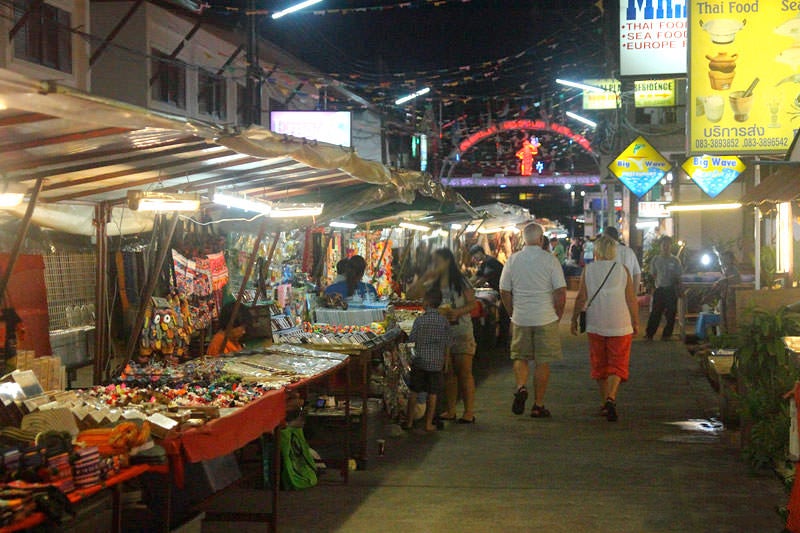 Shopping at Lamai Night Plaza
This night market is not as noisy as the one in Chaweng and it even has a food center, cafe and a pub to the side. Take your time and remember to smile throughout transactions and bartering. Do not pay the original asking price – you're expected to bargain.
You can buy locally made fans, wooden elephants in varying sizes from the mainland, ever-useful sarongs, attractive purses, bags, belts, witty (and not so witty) T-shirts, rolling luggage, striking and colorful lamps, bed covers, Buddha images, electronics goods, and finally, knockoff goods in the shape of Rolex, Breitling, and Cartier watches.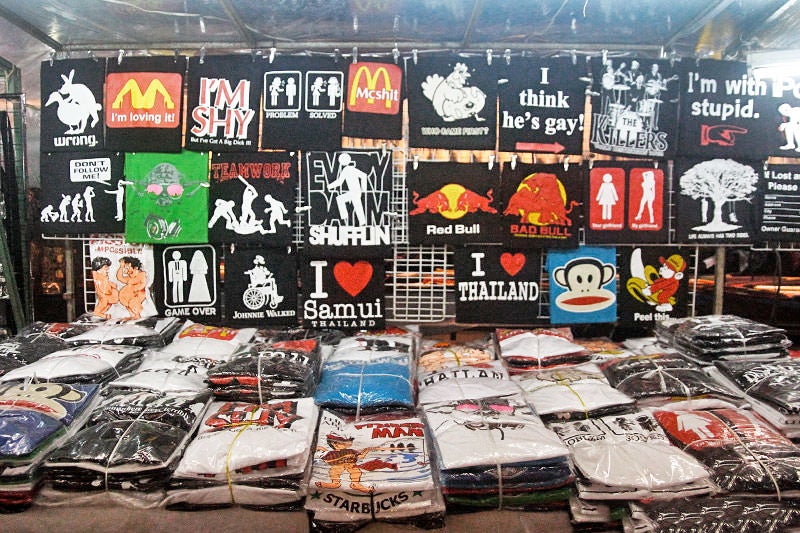 Lamai Night Plaza in Koh Samui
Location: Lamai Center, 139/24 Koh Samui, Surat Thani 84310, Thailand
Open: Wednesday, Thursday and Sunday from 5 pm to 10 pm (closed on Mondays, Tuesdays, Fridays and Saturdays)
Phone: +66 (0)84 695 3502
Back to top