Lamai Fresh Food Market is a traditional farmers' market in Lamai on the southeastern coast of Samui. The market is a few minutes' drive north from Lamai Beach and it's also a great place to try out local street food besides being an authentic source of fresh ingredients.
Visiting the market presents a compact assault on the senses, as it's filled with strong smells, remarkable sights and exotic flavors in a surprisingly small roofed area. As the name suggests, the market specializes in fresh ingredients (in Lamai), including meat, seafood, fruit, vegetables, herbs and spices.
Lamai Fresh Food Market - one of the highlights of 10 Best Places to Go Shopping in Lamai (Read all about Koh Samui here)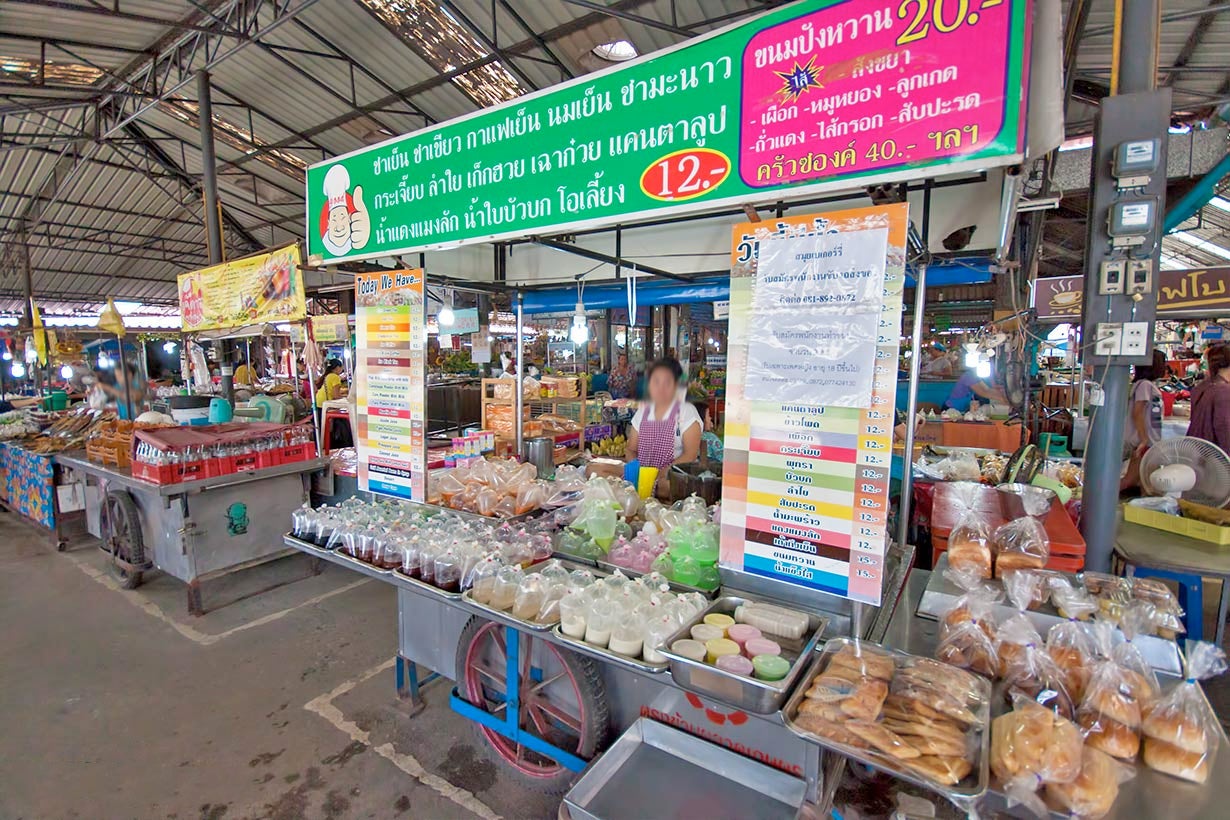 Lamai Fresh Food Market – what's inside?
The front part of Lamai Fresh Food Market has a good variety of street food-style stands that serve up local Thai dishes at amazing prices. These include a surprising selection of teas and coffees for under 20 baht (displayed in plastic bags secured with elastic bands but served in a cup with ice) and various curries between 30 and 50 baht. Unlike a food court, there is no seating available nearby, though there are a couple of restaurants which flank the market's entrance.
Further back, within Lamai Fresh Food Market, you'll find the ingredients on sale along its 4 main aisles, with excellent prices available on a huge choice of local ingredients. The market is a great place to shop if you're on a self-catering vacation with a tight budget or want to experiment with local-style Thai dishes.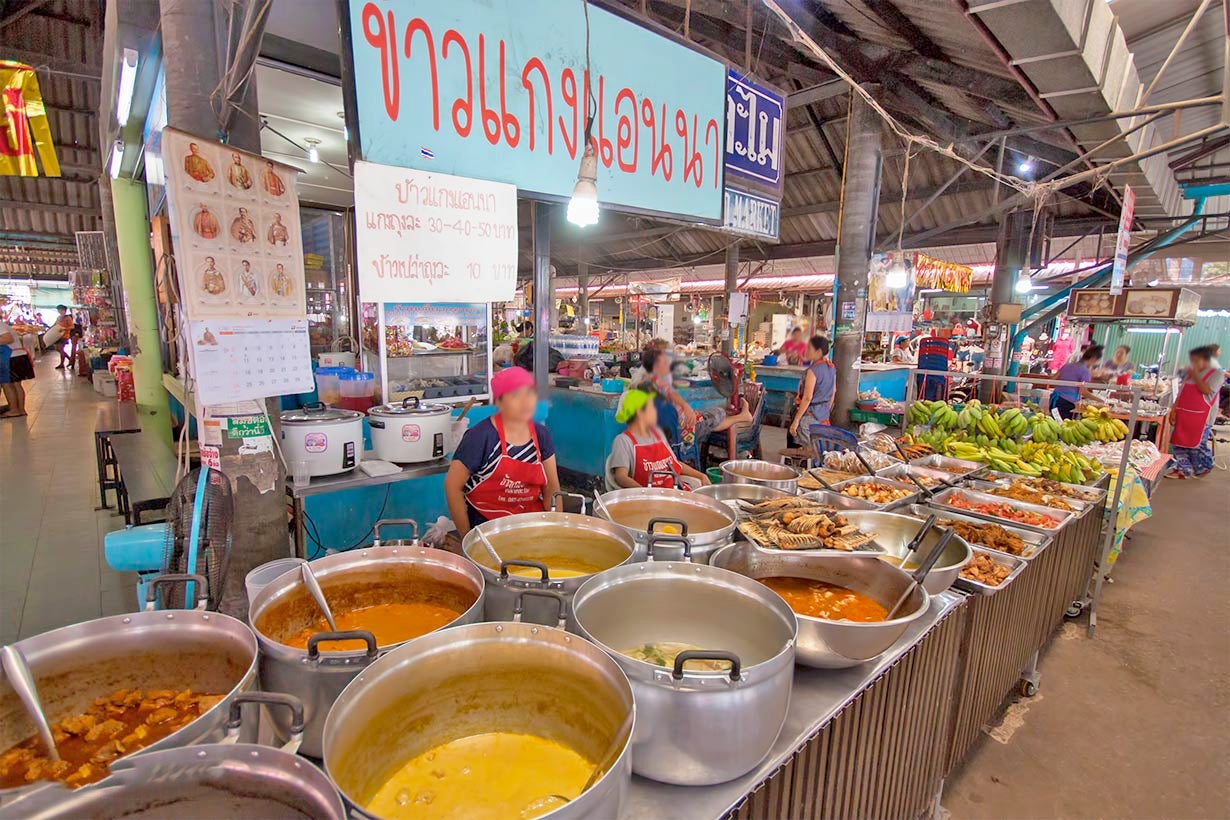 Lamai Fresh Food Market
Location: Haad Lamai 4 Road, Lamai, Koh Samui, Surat Thani 84310, Thailand
Open: Daily from 6am to 8pm
Back to top