Lalai Sap Market is a hidden bazaar tucked in the narrow back alleys of Bangkok's Silom area. While Bangkokians all know about this place, anyone new to town driving or walking past the market's discrete entrance would probably miss it, no matter how vast it actually is.
This market is a complicated mix of shophouses and boutiques connected by stalls and sidewalk vendors as well as air-conditioned mini-malls and food courts. Lalai Sap is just down the road from the famous Patpong market and is more interesting and more real – it's basically a bazaar mixed with a market selling less touristy stuff and offers an interesting window into Bangkok daily life.
Lalai Sap Market in Silom - one of the highlights of 10 Best Things to Do in Silom and 11 Best Places to Go Shopping in Silom (Read all about Bangkok here)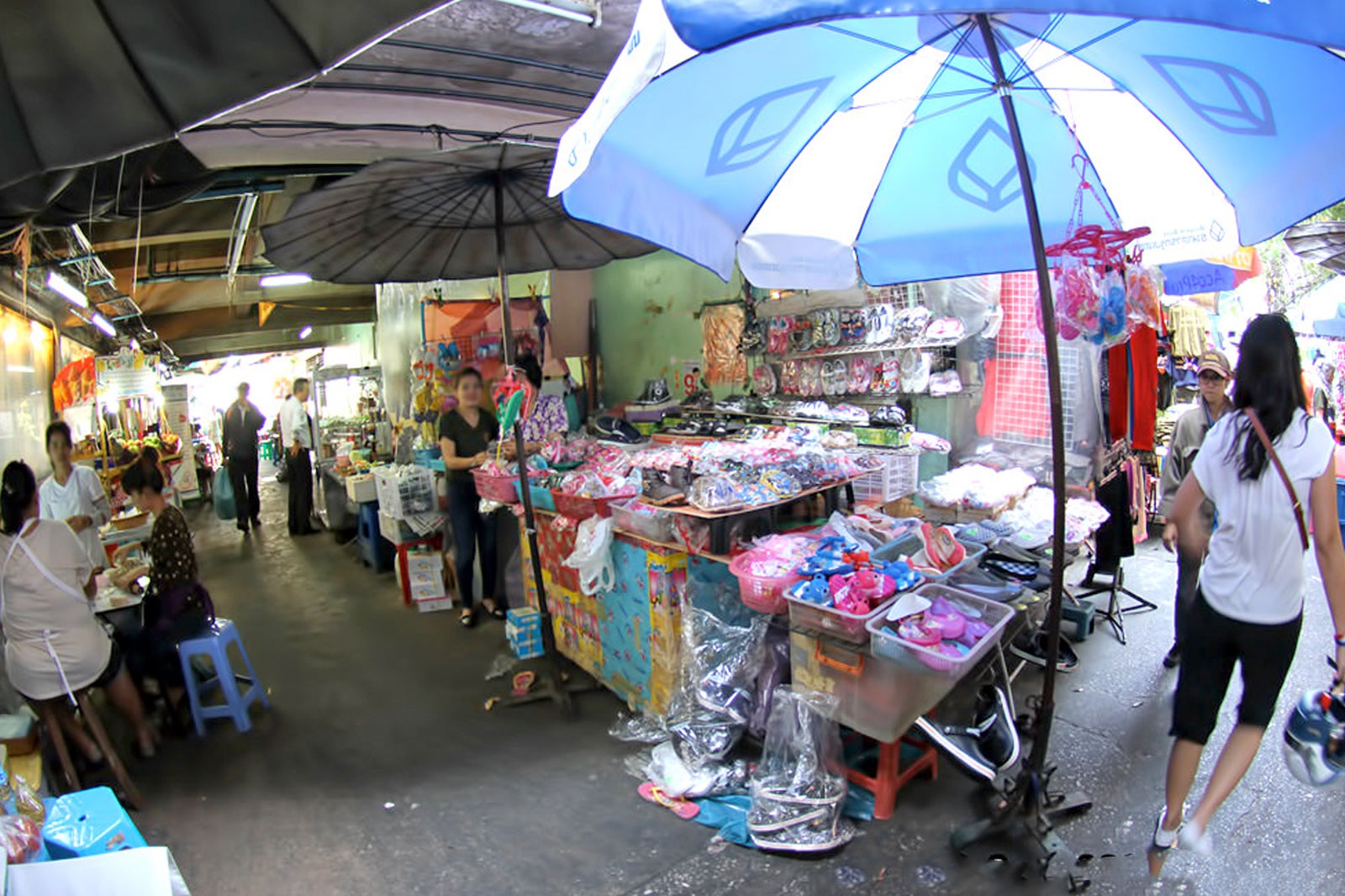 Discover a colorful variety at Lalai Sap
Lalai Sap is incredibly busy around lunchtime on weekdays when thousands of office workers walk out the numerous banks and insurance buildings on both Silom and Sathorn. It's also different from any other markets as it only opens for a very short period of time, getting ready before lunch breaks to wrap up soon after.
And because the clientele is a young generation of office workers, you'll find here an eclectic range of items varying from tropical fruits, snacks, sweets to large amounts of cheap fashion accessories and plenty of kids clothing and toys. There's plenty here to keep you busy for an hour and when the crowd or heat become overwhelming, walk into the old-fashioned but air-conditioned Trinity shopping mall and Villa Market selling a convenient mix of local and imported groceries.
Eat like a local at Lalai Sap
With such a convenient location – in the middle of the business area of Bangkok – it's no surprise that you'll find here several large and clean food courts. The most surprising is one inside a garage with an elevated carpark with platforms lifting cars to allow a second car to park below… not the most romantic place but worth a photo.
All these huge covered eating courts sell a huge choice of local food at very low prices. The concept is smart and simple when lunchtime is short: walk around and buy your food at one of the many lined-up stalls and walk to any available table. Once you're done, just walk away. Try it, it's always more fun to eat like locals, but get ready for a serious crowd at peak hours. Anyway, since you're on vacation and the rest of the customers aren't, best is to come just before noon or later when everyone is back at work. Just don't leave it too long after 1pm or there might not be much food left to choose from.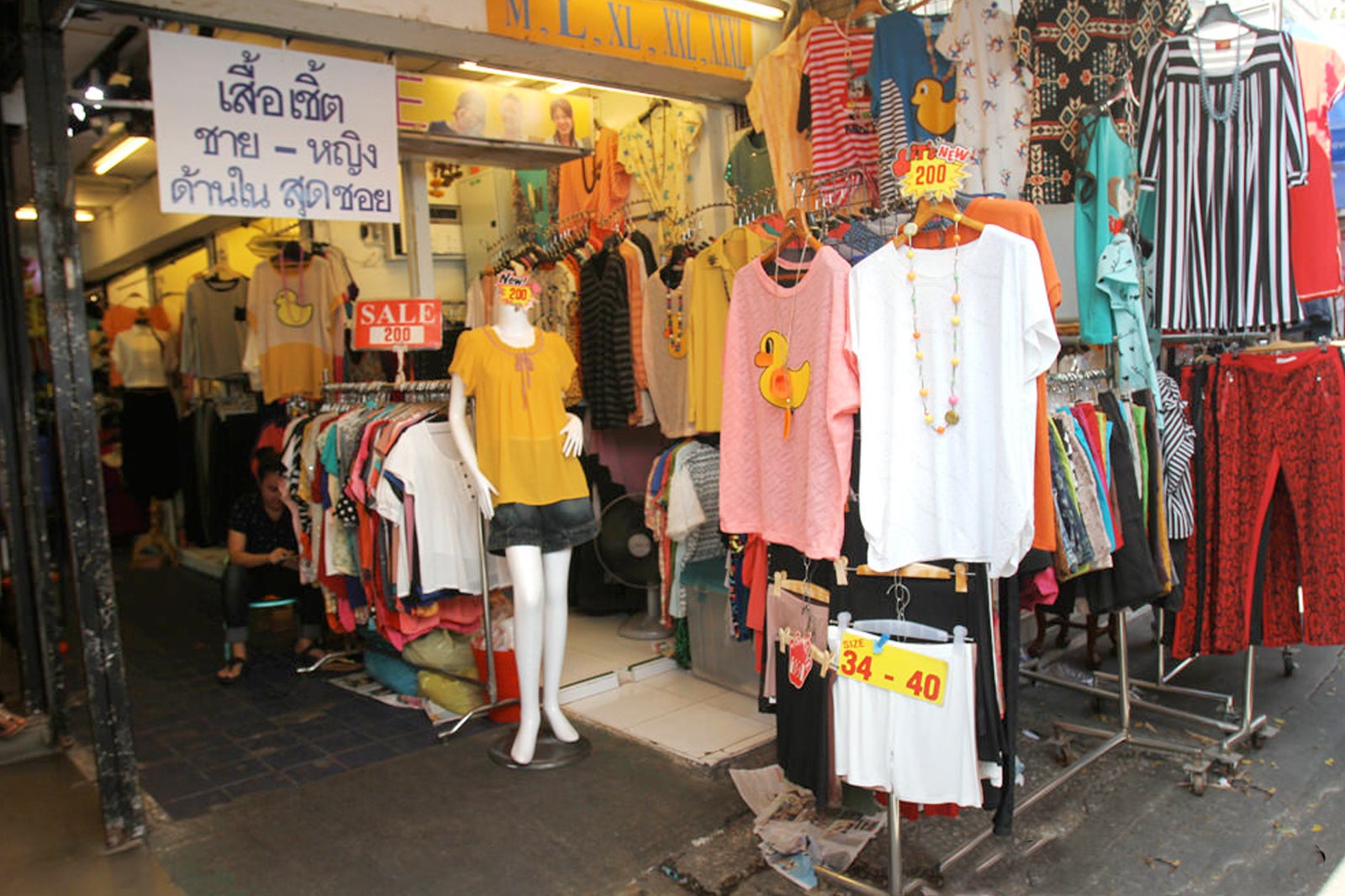 Lalai Sap Market in Silom
Location: Silom Soi 5, Bang Rak, Bangkok 10500, Thailand
Open: Monday–Friday from 7am to 5pm (closed on Saturday and Sunday)
Back to top