Laem Tong Beach
Everything You Need to Know About Laem Tong Beach
Laem Tong Beach (or Laem Thong) on Koh Phi Phi Don's north-eastern side is only accessible by boat, making it an excellent spot for a relaxing and quiet vacation. You have almost total seclusion, quite the opposite of the ever-bustling Tonsai Village. The soothing sound of waves lapping against the almost 1-km-long beach is only perturbed by the noise of longtail boats and speedboats ferrying passengers to Tonsai Village or Bamboo Island.
For a long time, Laem Tong Beach has been occupied by sea gipsies who established a village on the northern tip of Koh Phi Phi Don. While this village still exists, it's now accompanied by a fair deal of beach resorts. A handful of smaller resorts also occupy the Laem Tong beachfront.
1
Facilities at Laem Tong Beach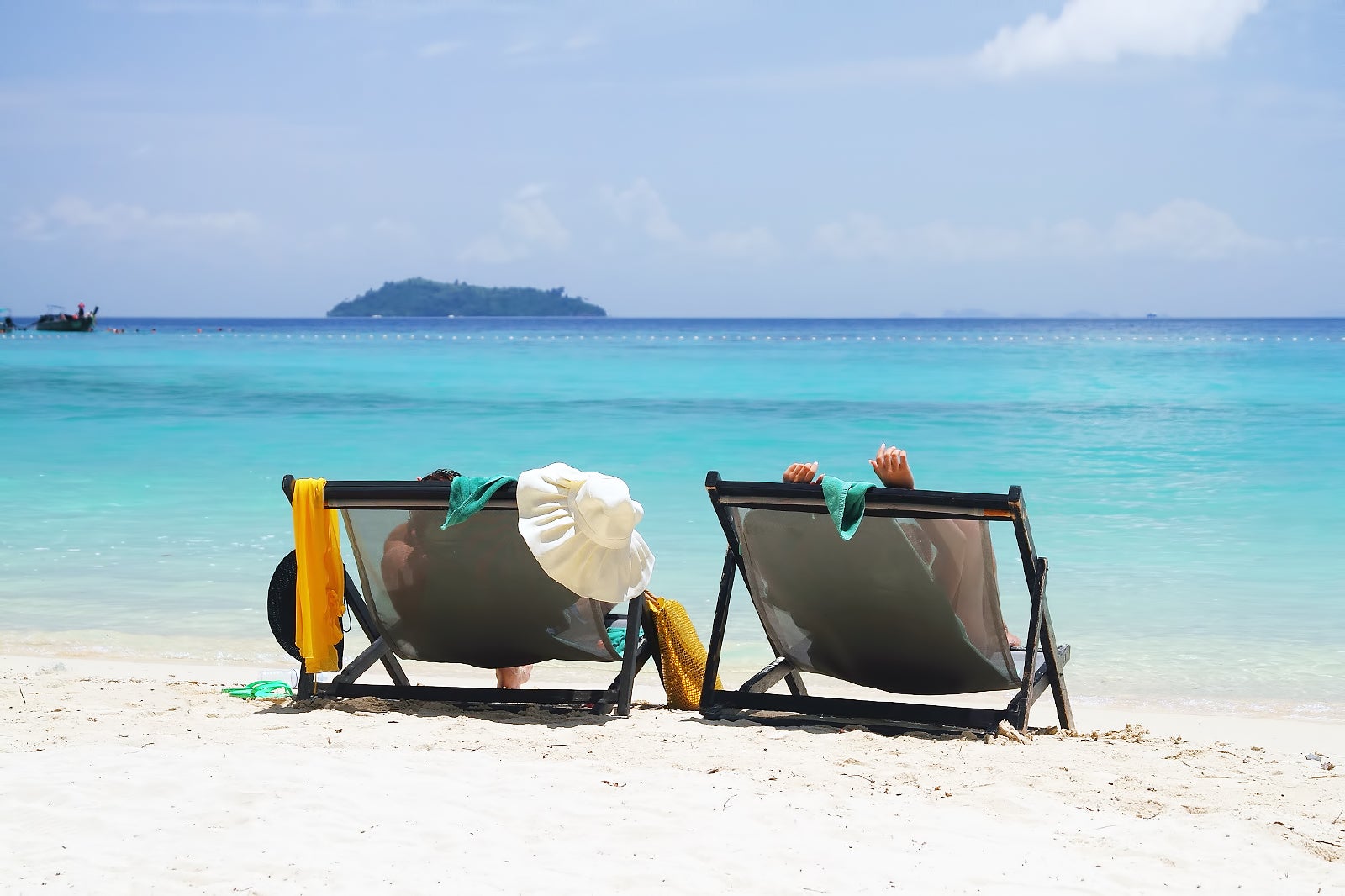 Bamboo Island, Mosquito Island and Hin Klang are right in front of Laem Tong Beach, though they're too far to swim to. Join a boat tour to these islets, which offer some of the best snorkeling sites in Phi Phi. Far in the distance, you can see Railay Beach and Koh Lanta. The seafloor along Laem Tong is a uniform depth of at least 100 meters out until the coral begins. Shortly after that, there's a dropoff that descends to much higher depths.
While there aren't any public beach chairs or sun loungers for rent on Laem Tong Beach, most hotels offer them for guests. Hammocks can be found under the shade of coconut palms, located in front of Vacation Inn Resort Phi Phi Island.
2
What to do at Laem Tong Beach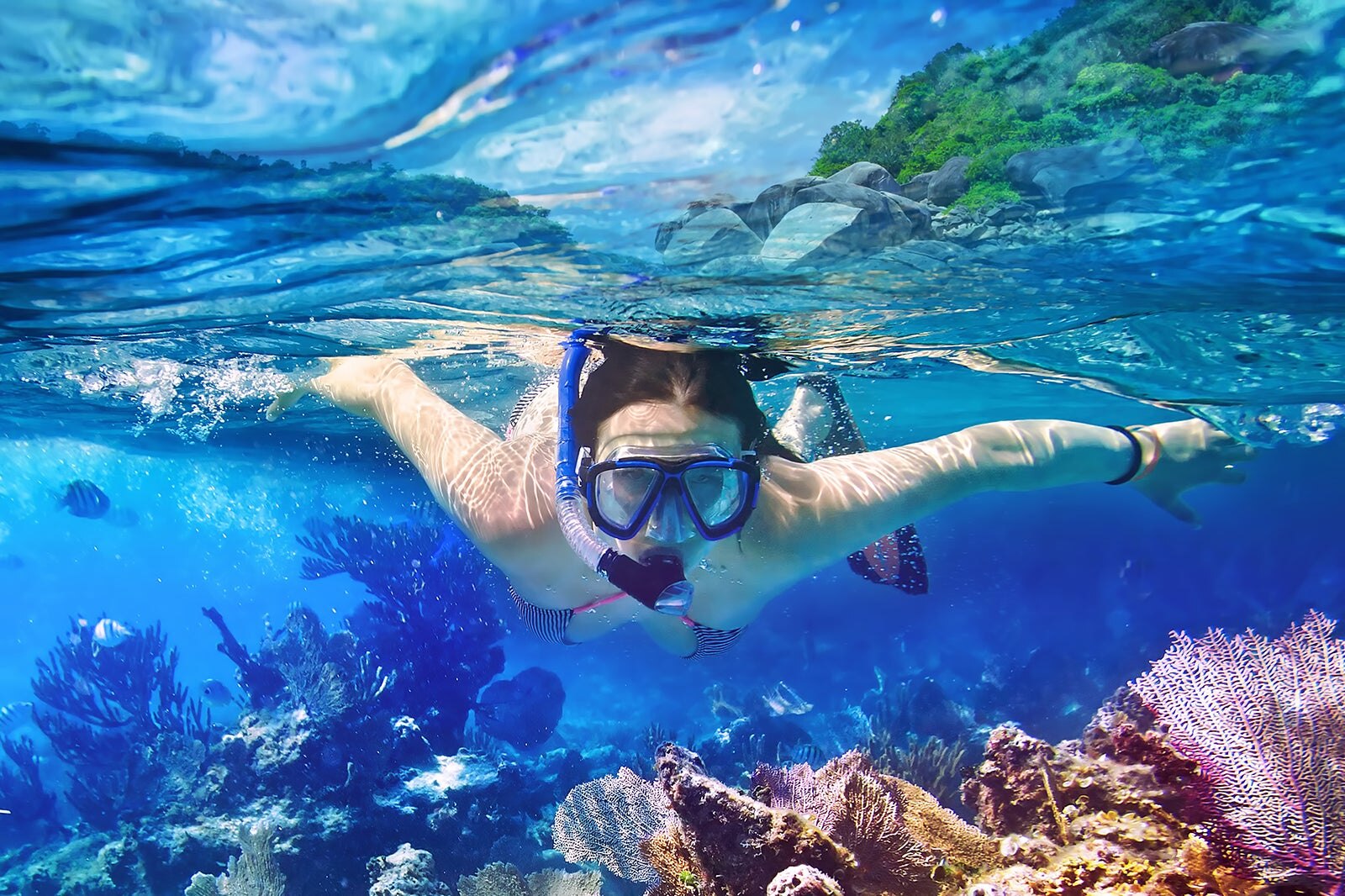 Laem Tong Beach is a serene spot, with just enough activities to keep you entertained. Popular water sports include snorkeling, kayaking, and scuba diving, along with beach volley, soccer, badminton, and Thai cooking classes. You can swim out to the drop-off to find excellent snorkeling. At the northern end of the beach, there's a coral reef in the waters in front of Phi Phi Natural Resort. Longtail boats can take you out to Bamboo or Mosquito Islands, both of which have pristine beaches and beautiful snorkeling spots.
There are at least 2 dive centres on Laem Tong Beach, offering courses and day trips, as well as handling your dive-related requirements. At sunset, you can join locals, hotel staff and guests for a round of soccer or volleyball on the beach.
There a footpath along the hills between Laem Tong Beach and Loh Bagao Bay. It offers a pleasant 30-minutes-long stroll to Phi Phi Island Village Beach Resort and satellite businesses right behind it.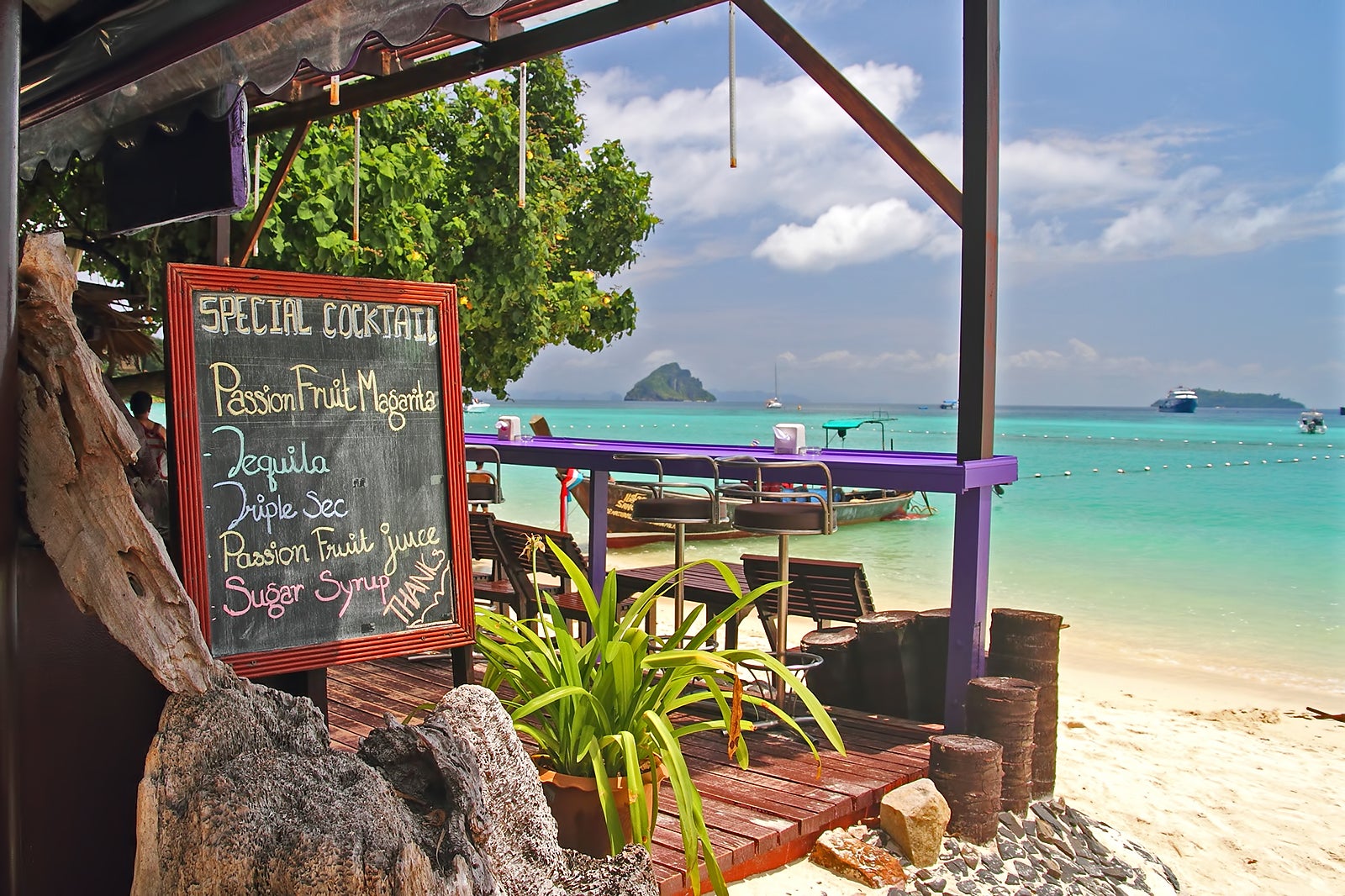 Sawasdee Restaurant is a laidback venue in front of P. P. Erawan Palms Resort on Laem Thong Beach. Go up a short set of stairs and you'll instantly reach a large and open-sided restaurant, which is usually packed with day tour groups. Beach breezes often waft by this wooden-floor eatery. From outside, you might be able to hear a local singer covering classic songs. It's relaxed, civil and excellent for casual dining on Laem Thong Beach.
Location: Laem Tong Bay, Koh Phi Phi Don, Ao Nang, Krabi, Thailand
Open: Daily from 10am to 10pm
Phone: +66 (0)75 627 500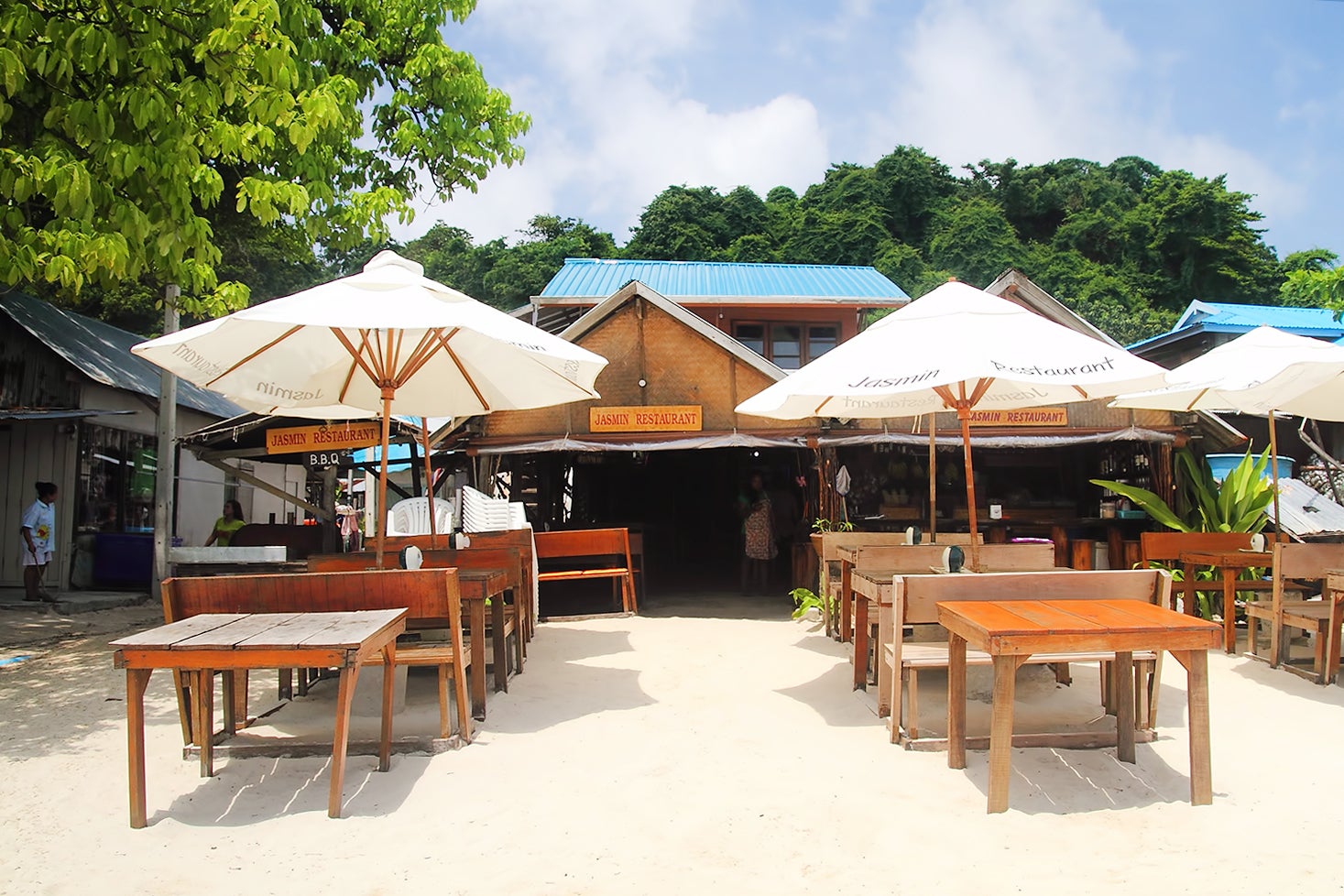 Jasmin Restaurant is very popular for its simple beachside setup, fresh seafood and – most of all – attractive prices. The dishes are prepared by actual sea gipsies, who have made Koh Phi Phi their home several hundred years ago.
You can take in views of the sea and neighboring Mosquito Island while enjoying a cold beer. Serving catch-of-the-day seafood, typical Thai dishes (think fried rice and phad thai), all genuinely spicy, Jasmin Restaurant is arguably one of the most authentic Thai eateries on the island.
Location: Right on the beach at Laem Tong Sea Gipsy village, next to Sawasdee Restaurant
5
Nightlife in Laem Tong Beach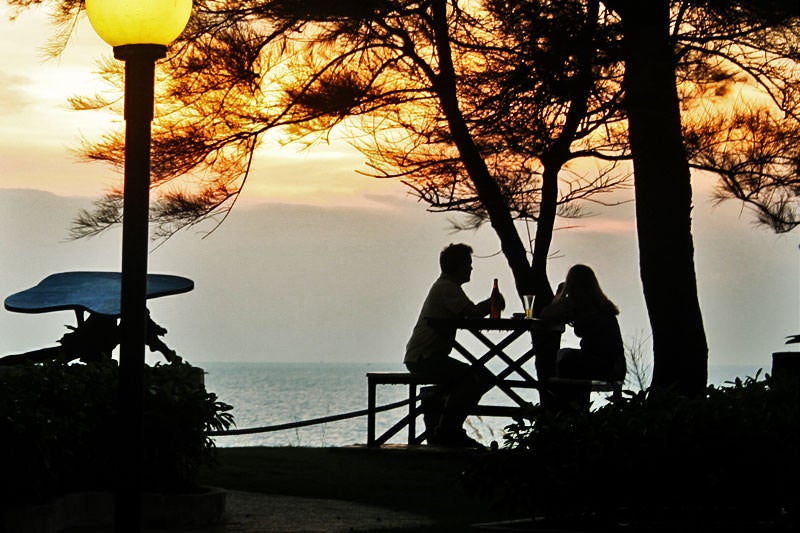 Laem Thong Beach's nightlife scene is limited to resort-owned bars and lounges. If you want a drink in the late afternoons, Vacation Inn's Sunset Satay Bar is only a 10-minute uphill walk from the beach. The pathway is well-made and well-lit for the way back down. It's made to look like a beer garden, offering a spectacular view at sunset.
6
Getting to Laem Tong Beach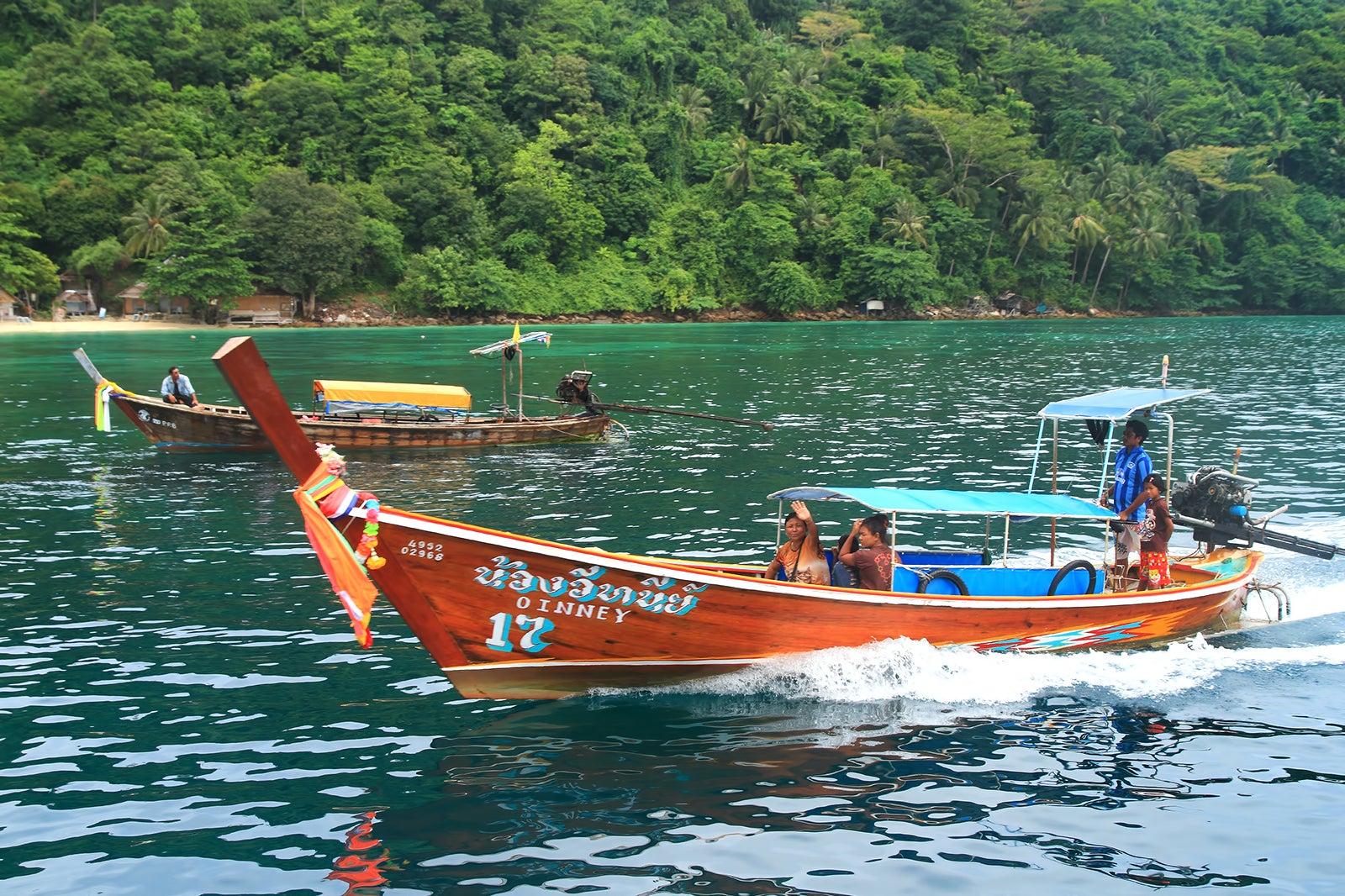 The best way to get to Laem Tong Beach is by longtail boat to/from Tonsai Village. Some ferries that come from Phuket and Krabi make a stop at Laem Tong Bay. Rates are more expensive at night, so it's a good idea to visit during the day. The journey takes about 45 minutes one way.
Back to top