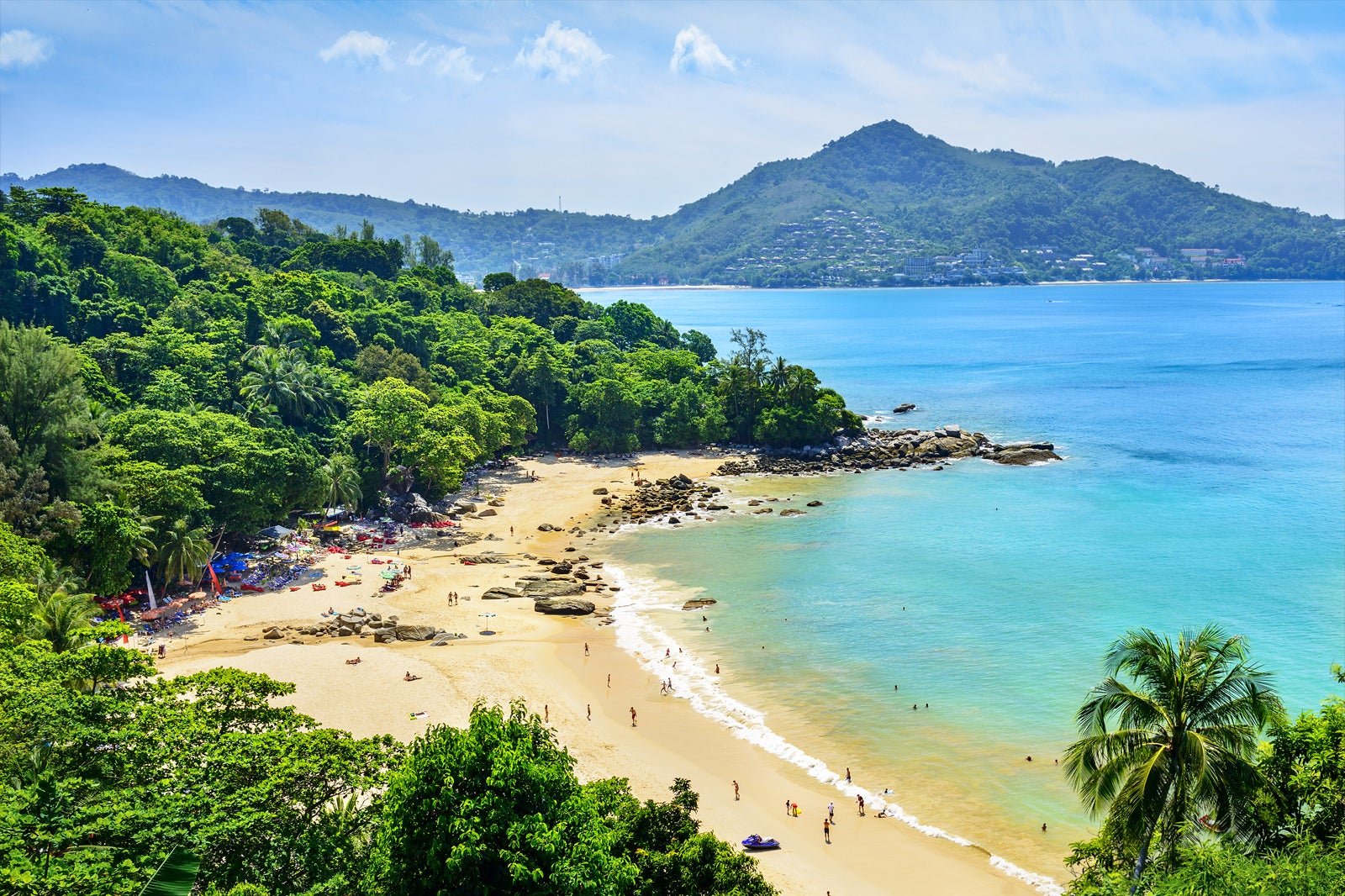 Laem Singh Beach hides on the west coast between Kamala and Surin beaches in Phuket. Being nestled in a steep-sided bay, lined with nodding palm trees and dotted with giant boulders, it has the feel of a secret beach. It's not a very well-kept secret, though, as you can see it from a popular viewpoint along the coastal road.
The northern part of the beach is good for bodyboarding. Swimming and snorkeling are excellent in the southern part, with loads of fish to see around the rocky headland which separates the beach from Kamala Bay. As it's a little challenging to get to Laem Singh Beach, you can expect a peaceful, remote vibe without having to travel too far from the popular resort towns of Phuket.
Laem Singh Beach in Phuket - one of the highlights of 9 Most Romantic Photo Spots in Phuket and 8 Best Snorkeling Beaches in Phuket (Read all about Phuket Province here)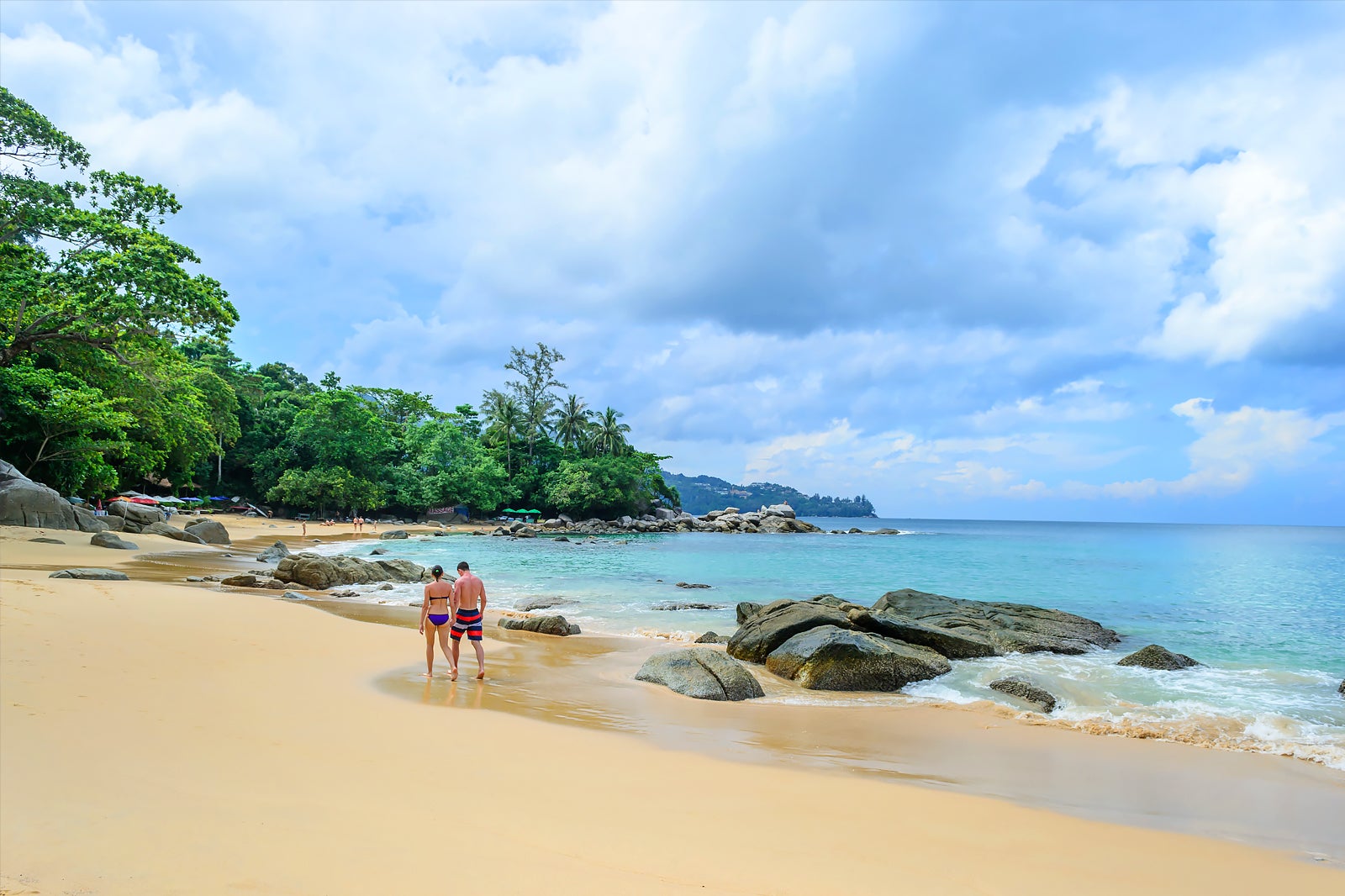 How to get to Laem Singh Beach
Once a very busy spot for sunbathing, snorkeling and swimming, direct access to Laem Singh Beach has been restricted due to a land dispute. You can still get onto the sand (which is public land) by taking a boat ride from the southern end of Surin Beach.
A trip to Laem Singh Beach costs from 100 baht per person or 400 baht for the entire boat. Note that there's no pier for boarding – you'll have to wade out to the ocean and climb into the boat.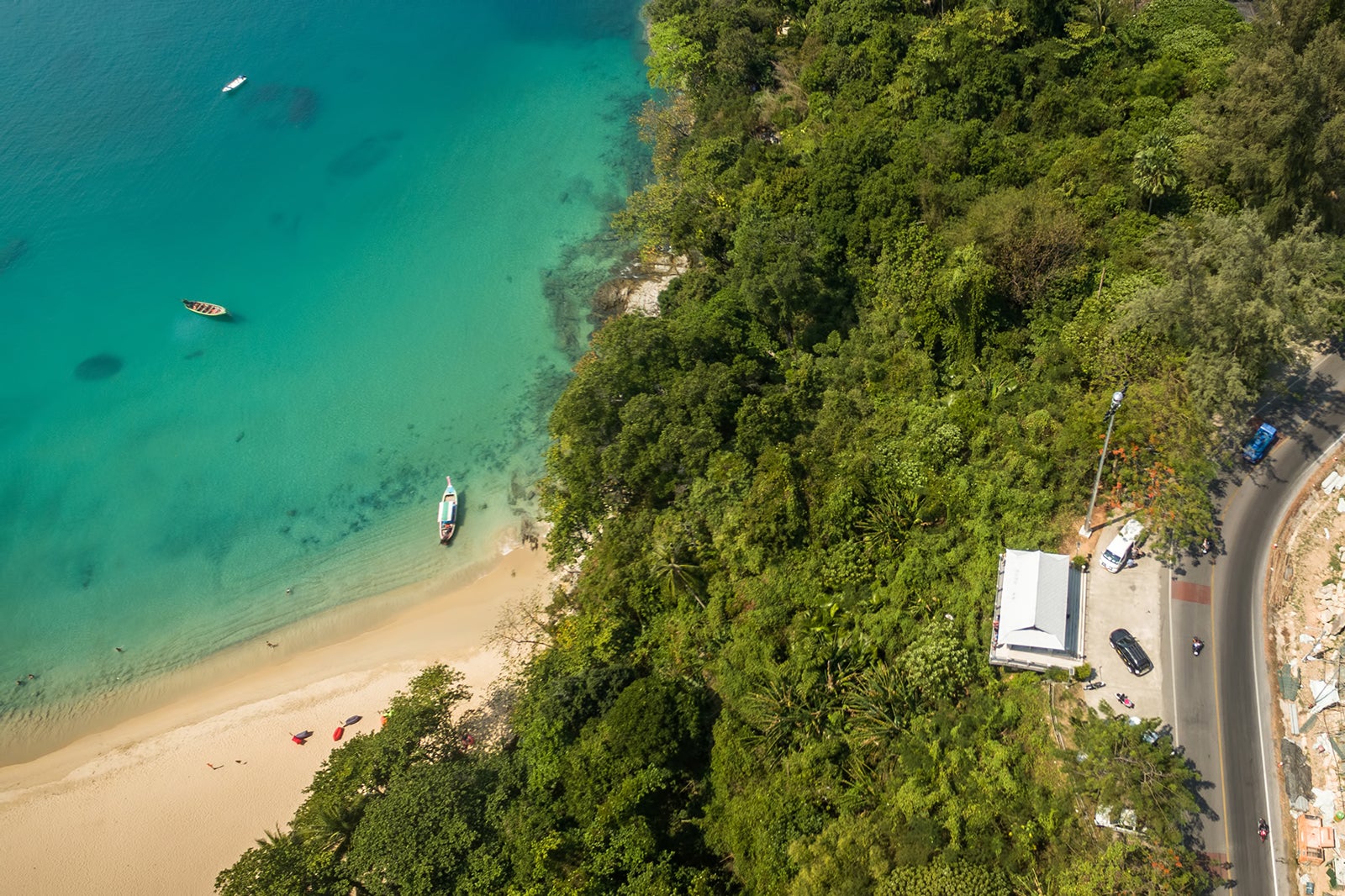 Laem Singh Viewpoint
Laem Singh Viewpoint is a popular stop on the coast road between Kamala Beach and Surin Beach in Phuket. It's also a pleasant place to rest for a while, with seating and a roof providing shelter from the sun. You can enjoy great views of Phuket's impressive sunsets and across the namesake beach below.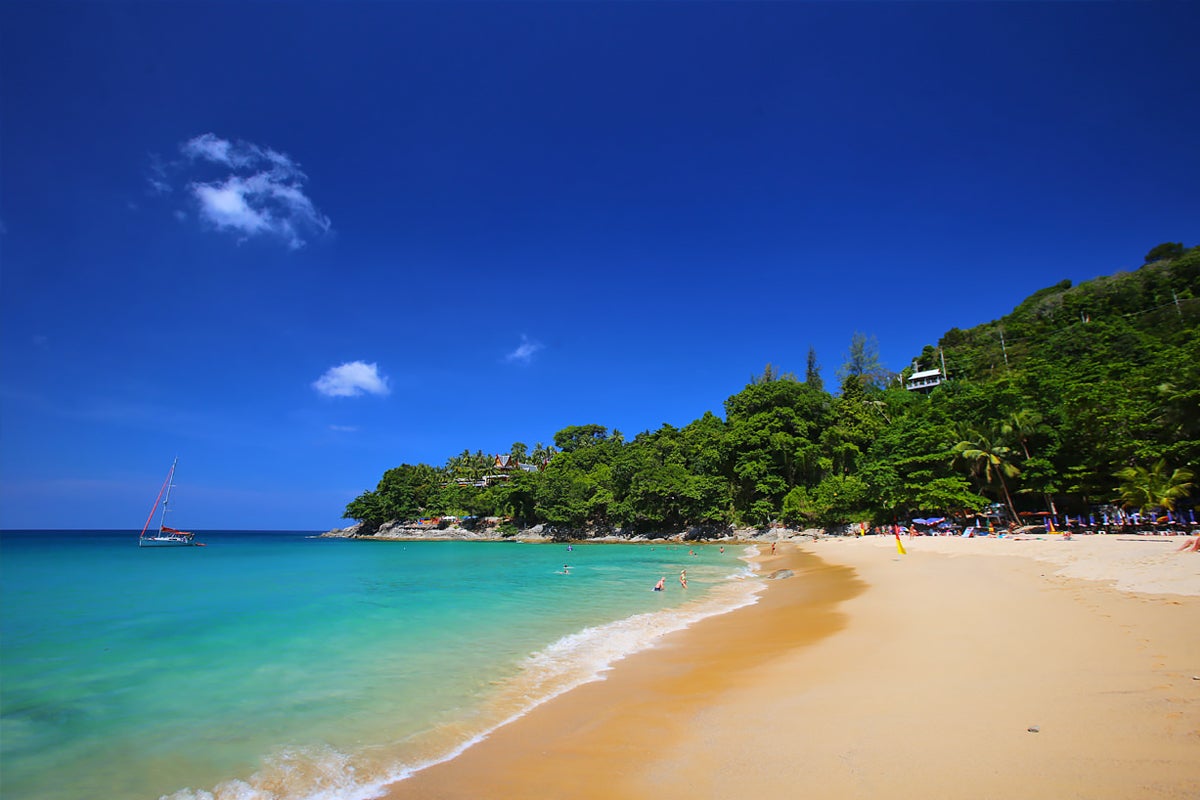 Laem Singh Beach in Phuket
Location: Kamala, Kathu, Phuket 83120, Thailand
Back to top