La Gritta is one of the most romantic restaurants in Phuket. Located at the Amari Phuket, at the southern end of Patong Bay, La Gritta Italian Restaurant features a superb contemporary design throughout its 2 distinct areas: La Gritta and La Gritta Terrace.
The 2 areas have stunning views over Patong Bay and offer a unique place for a gourmet dinner under the stars, with the sound of the waves on the shore while the cool sea breeze refreshes the atmosphere and helps to create the ultimate tropical dining experience.
La Gritta Italian Restaurant Phuket - one of the highlights of 9 Best Restaurants in Patong Beach and 10 Most Romantic Restaurants in Phuket (Read all about Phuket Province here)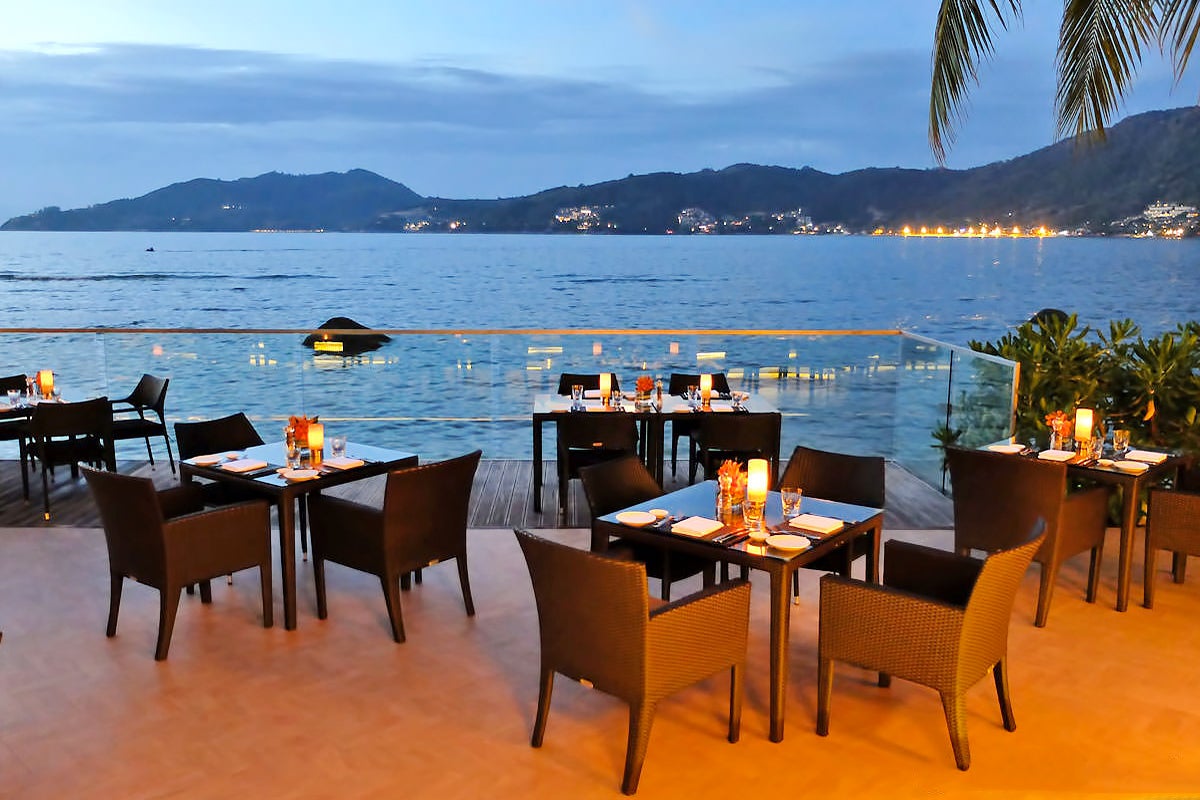 La Gritta is certainly the most gifted restaurant in Patong when it comes to location. Hugging the shore on the southern part of the beach, it offers a view across the entire bay. It's a beautiful sight and there's no other venue that compares in this popular resort town. Following the revamp of the entire property, the architecture and overall ambience is fresh and modern, helped by a strong linear design scheme and the use of pale beige stone and wood on the floors, ceiling and walls. This contrasts with the blue of the sky and turquoise of the sea to create a 21st-century touch to the exotic vibe of the place.
La Gritta and its 'sundowner' terrace are also dressed in warm, pastel colors with modern furnishing made from dark, durable ersatz water hyacinth. The up and downstairs terraces feature frameless glass balustrades offering uninterrupted sea views to all guests. The atmosphere is classy yet unpretentious, and a soft jazzy musical background leaves most of the place to the natural sounds of the ebb and flow of the waves.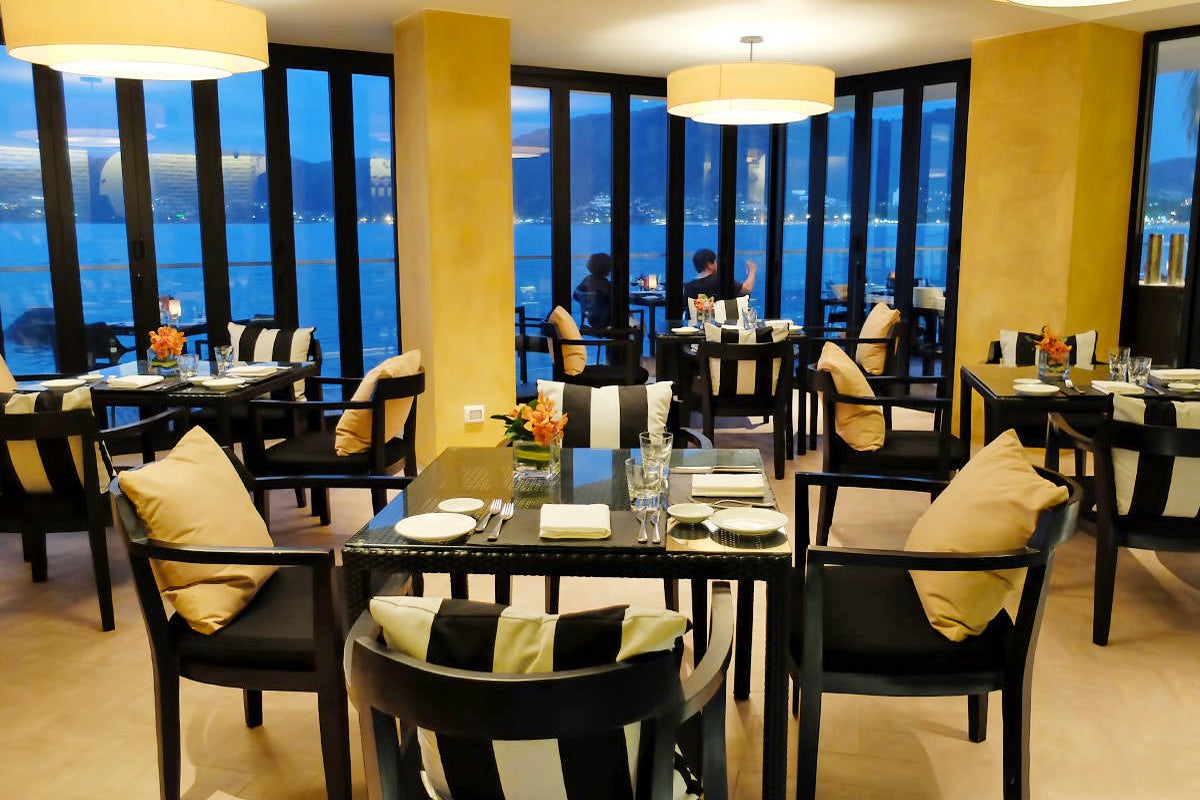 The menu at La Gritta consists of a delectable list of classic Italian dishes like bruschetta campana with locally produced Phuket buffalo mozzarella and pesto, sautéed calamari with lemon polenta nuggets, rocket salad, bottarga (salted and dried tuna or gray mullet roe) shavings, and green salsa. For more hearty mains, consider the osso bucco (lemon flavored polenta with baby carrots and garnish made with chopped parsley, garlic, and grated lemon zest), salmon Rossini with foie gras, Madeira sauce and roast onion, or a choice of grilled meat and seafood – the only non-Italian part of the menu – from Australian tenderloin to tuna to lamb chops.
The wine selection is also outstanding: labels such as Le Volte Dell' Ornellaia 2012 could satisfy the most particular of wine connoisseurs. La Gritta Terrace's mixologist is highly praised and his cocktails complement the fantastic sunset views in style.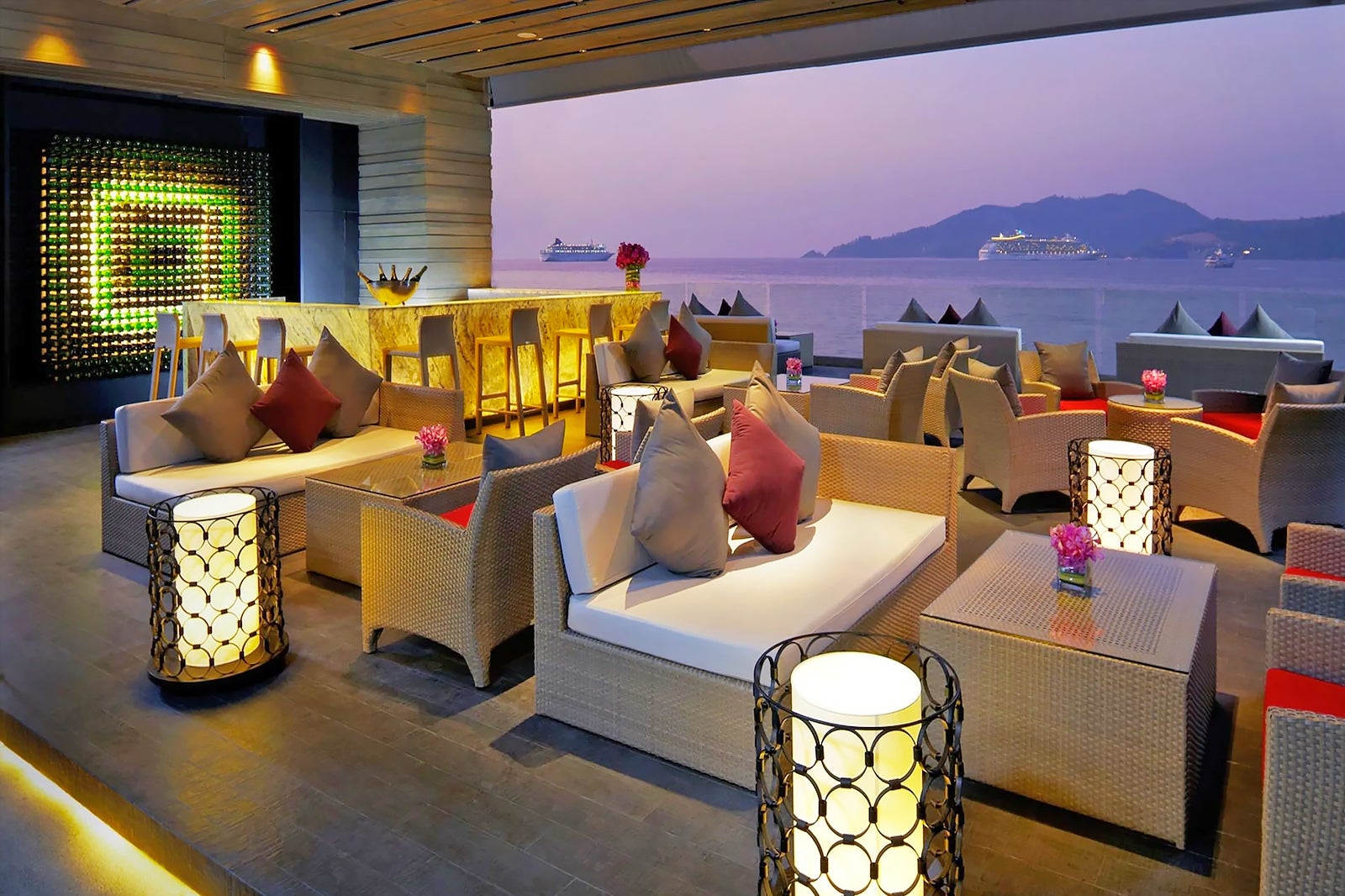 La Gritta Italian Restaurant Phuket
Location: Amari Phuket, 2 Muen-ngern Beach Road, Patong, Kathu, Phuket 83150, Thailand
Open: Daily from 10am to midnight
Phone: +66 (0)76 340 112
Back to top