Koh Sirey, located on the east side of Phuket Town, is more like a small cape than an island. Most of the 20-sq-km island is free of construction and you can enjoy a pleasant drive along its leafy eastside coastal road, which is lined with rubber plantations.
You can find an abalone farm that hosts a restaurant overlooking Phuket's east coast islands and Sapam Bay. Koh Sirey also has sea gipsies and golden Buddhas. By the main bridge, there's a tiny recreation park near a mangrove swamp where you can see locals feeding wild monkeys in the evenings.
Koh Sirey - one of the highlights of 67 Best Things to Do in Phuket and 41 Best Things To Do in Phuket Town (Read all about Phuket Province here)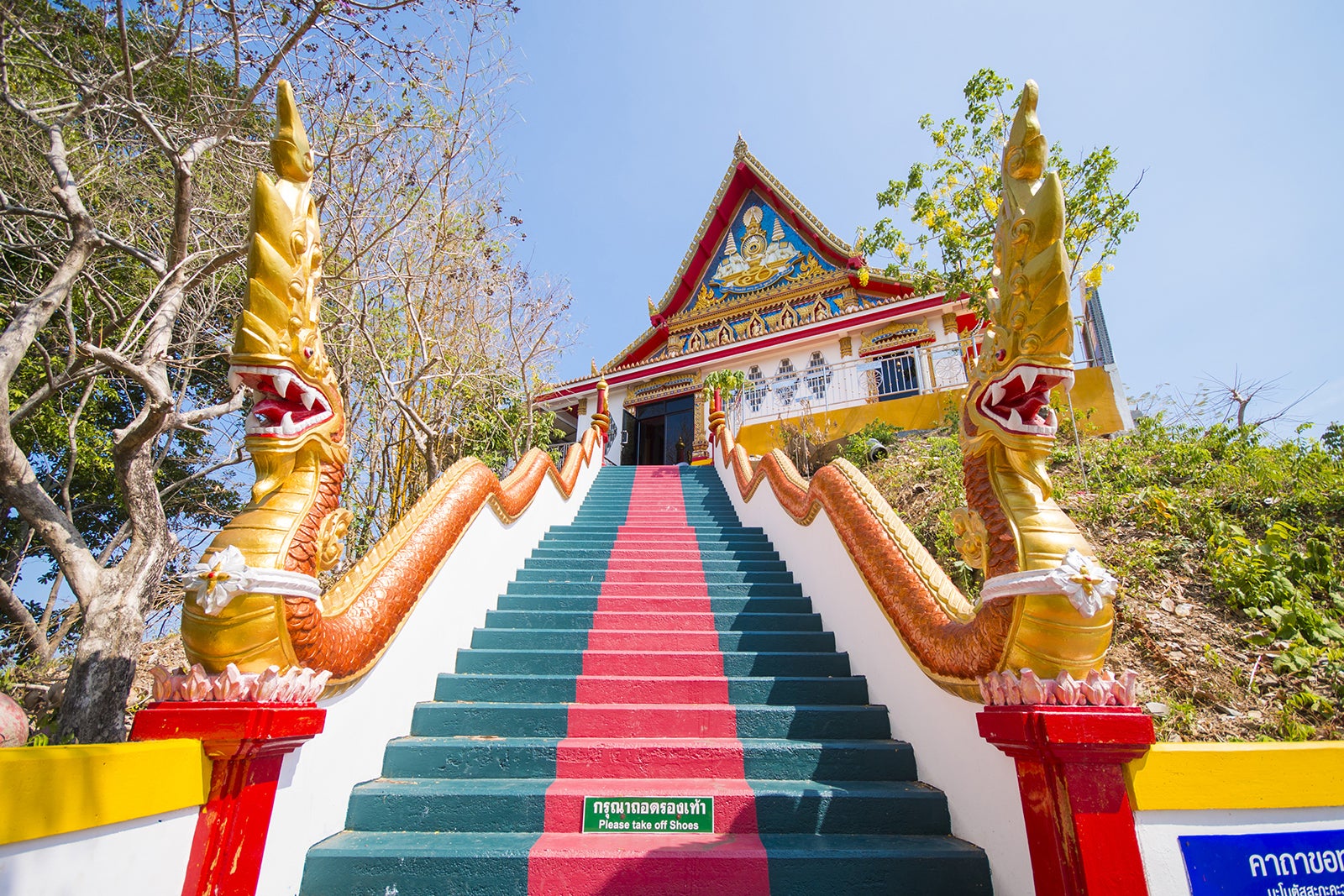 Golden Buddhas on Koh Sirey
There are several places along the way for you to pull over and stroll down to the beach. Koh Sirey's beaches are a little scruffy, with rough shingled sand and rustic charm. Life moves at a much slower pace here and it's hard to imagine that the buzz of Patong is only 30 minutes away.
Wat Sirey is an unusual Buddhist temple on the island. It's ringed by what look like elevated rooms, housing golden Buddha images, each with a ladder lending access for maintenance purposes.
The wat has a clockwise 1-way system around it. On the other side are steps leading up to the temple, from where you can enjoy a vantage point overlooking Phuket and Sirey.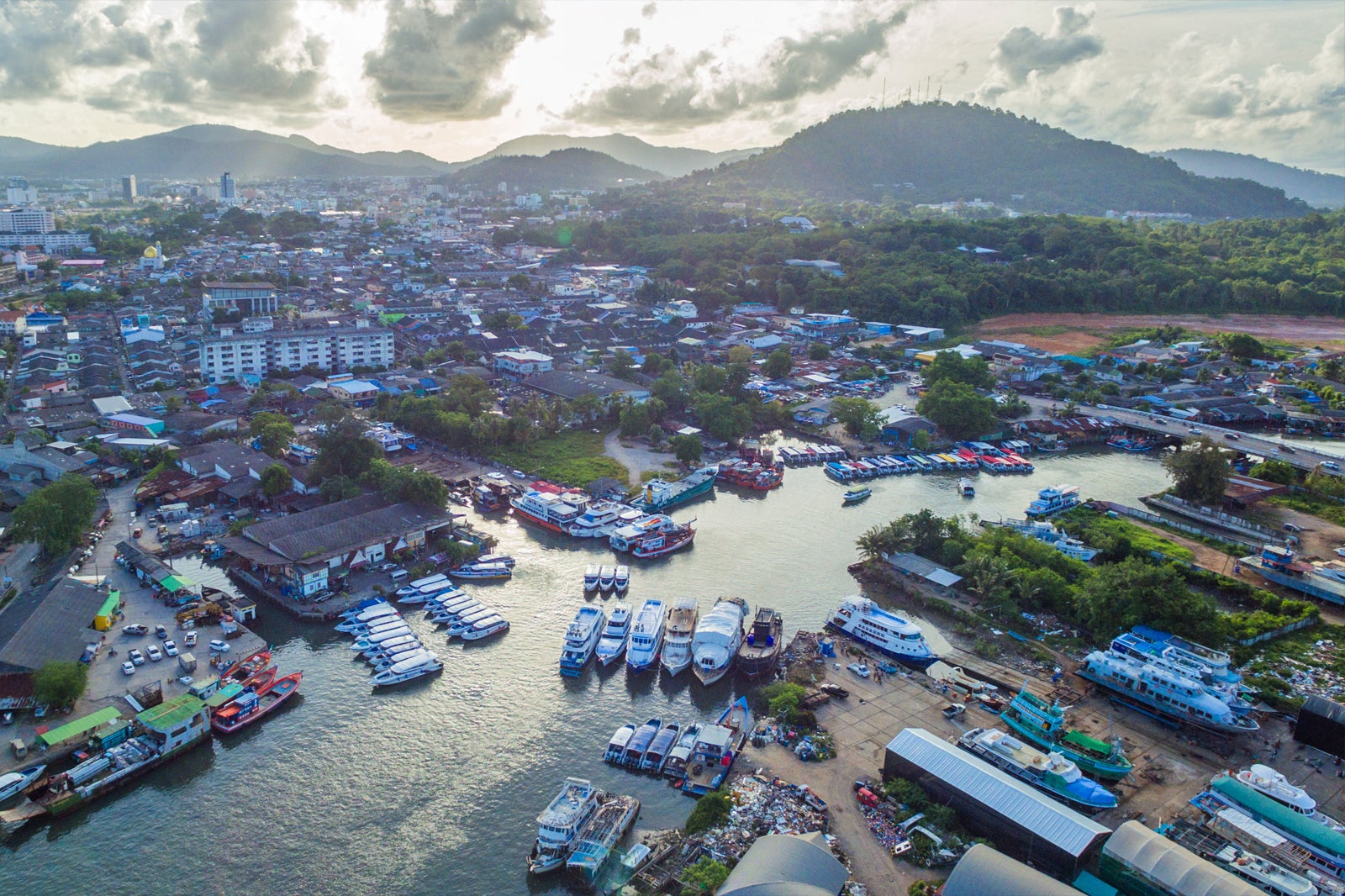 Koh Sirey's sea gipsies
You will find a colony of Moken sea gipsies at Laem Tukkae Village in Koh Sirey. Known locally as chao ley (people of the sea), they're believed to be the first inhabitants of the Andaman coastal regions of Thailand, Myanmar and Malaysia. They're also the original inhabitants of Phuket.
Koh Sirey's sea gipsies are somewhat more settled than their counterparts in Myanmar, but retain their own language and distinctive culture and animistic religion. The village at Koh Sirey is well signed, with a big open-air seafood restaurant next to it. Generally speaking, these nomadic people are approachable but a little shy around strangers.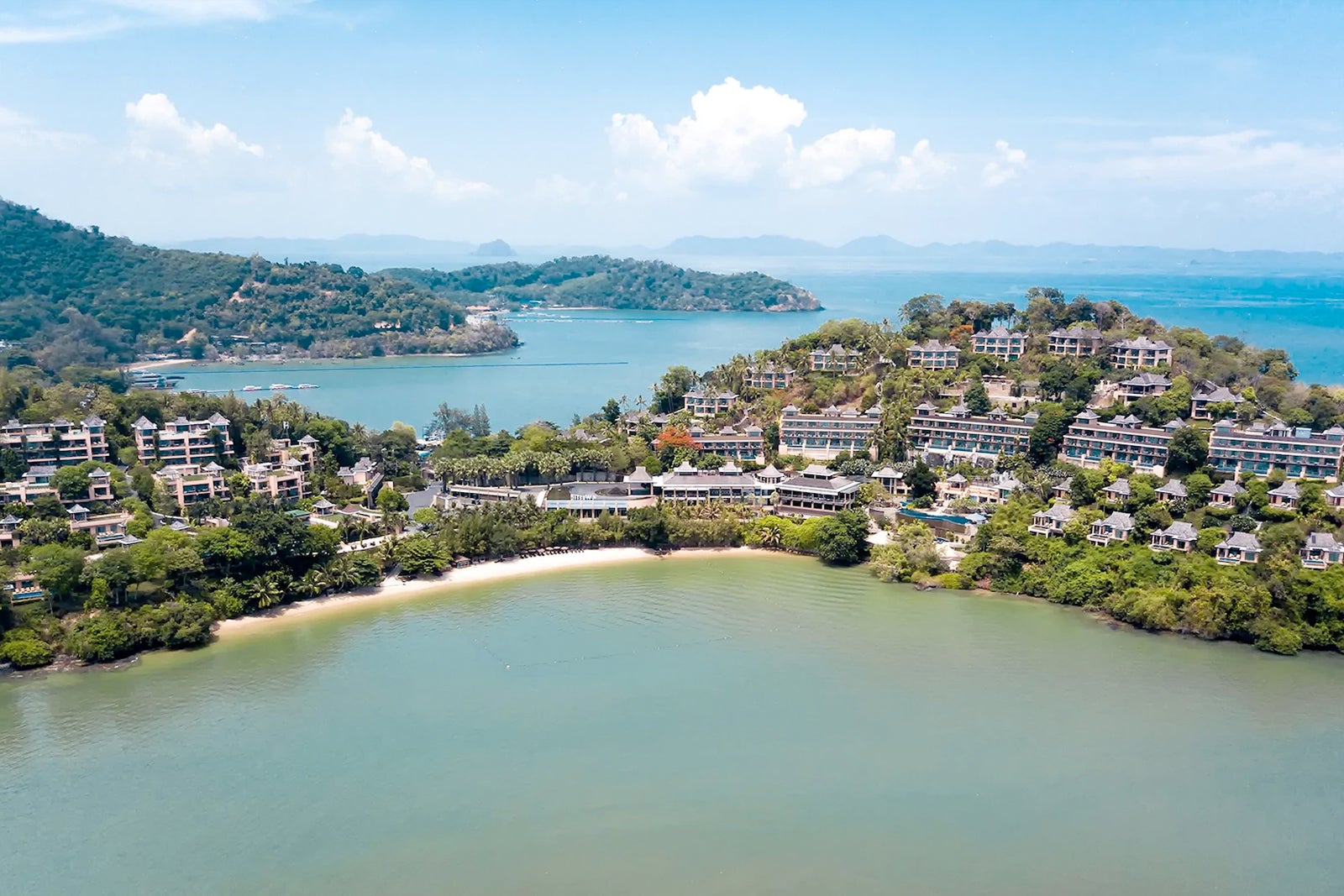 Good to know about Koh Sirey
Koh Sirey has no public transportation services other than the ponderous song thaews (converted pickup trucks) lumbering around the island's coastal road. It's best to rental a car or motorbike to explore its various nooks and crannies.
Koh Sirey is just east of Phuket Town, which takes 15 minutes or less by car from the town center. If you're looking to stay for a night or two, there are several private villas and upscale hotels on the island. (with the The Westin Siray Bay Resort & Spa as a pioneer).
Koh Sirey
Location: Rassada, Muang, Phuket 83000, Thailand
Back to top