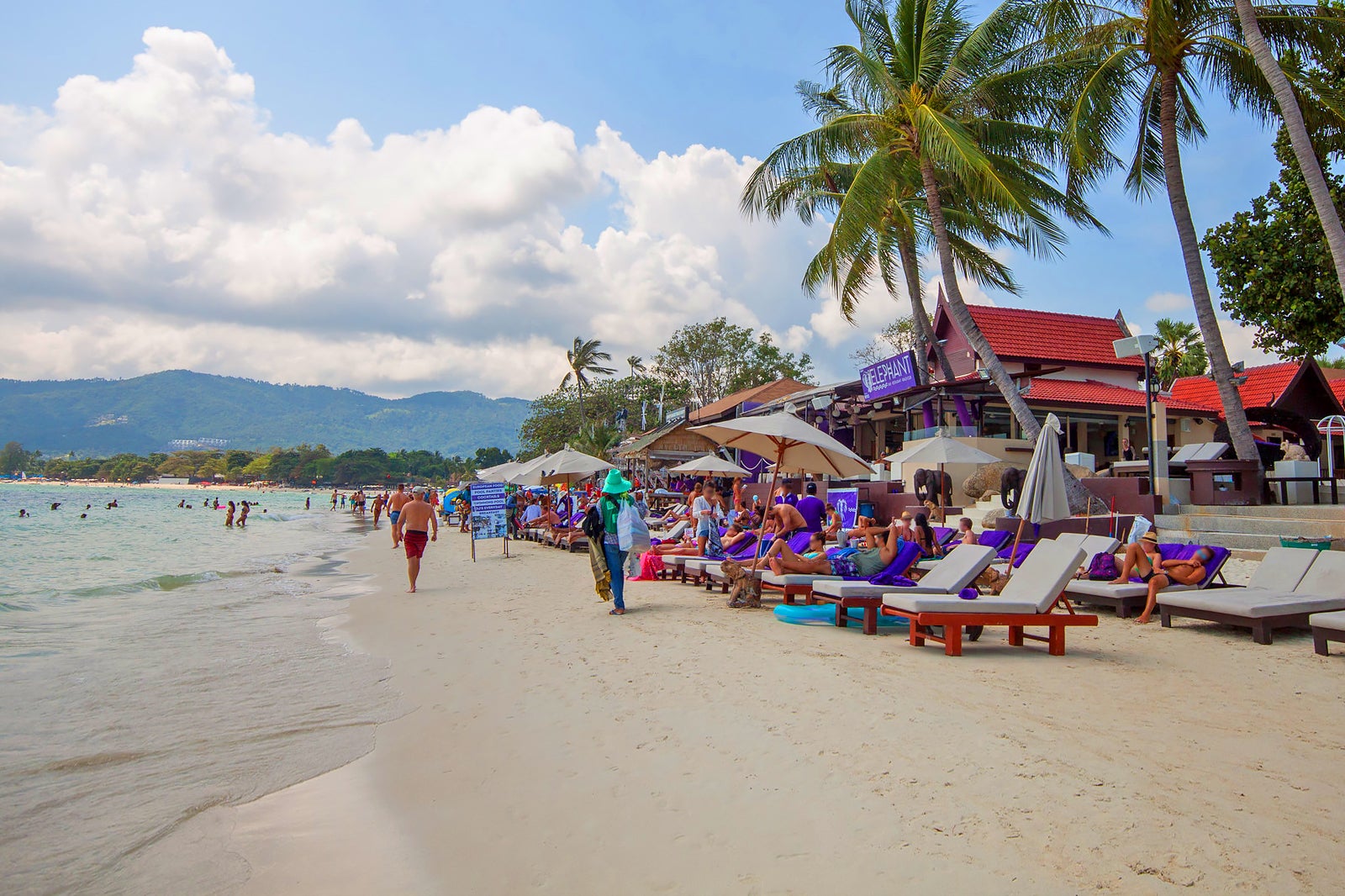 5 Mistakes People Make When Visiting Koh Samui
What Not to Do in Samui on Your 1st Visit
The mistakes the people make when visiting Koh Samui can be quite expensive and potentially ruin your vacation experience. However, the island is a very safe destination to visit, and such mistakes are easily avoided if you know what to look out for. Most of these potential scams and hazards are fortunately already pretty well-known known and may even sound obvious to experienced travelers. However, it's easy to forget about them in the excitement of discovering such an exciting, exotic vacation destination.
'Be vigilant and stay cool' should be your motto every time you visit a new destination, especially in a foreign country. The old quote "forewarned is forearmed" sums it up nicely, which is why we've listed a collection of known problems to avoid in Samui below.
1
Not knowing how to use Samui taxi cabs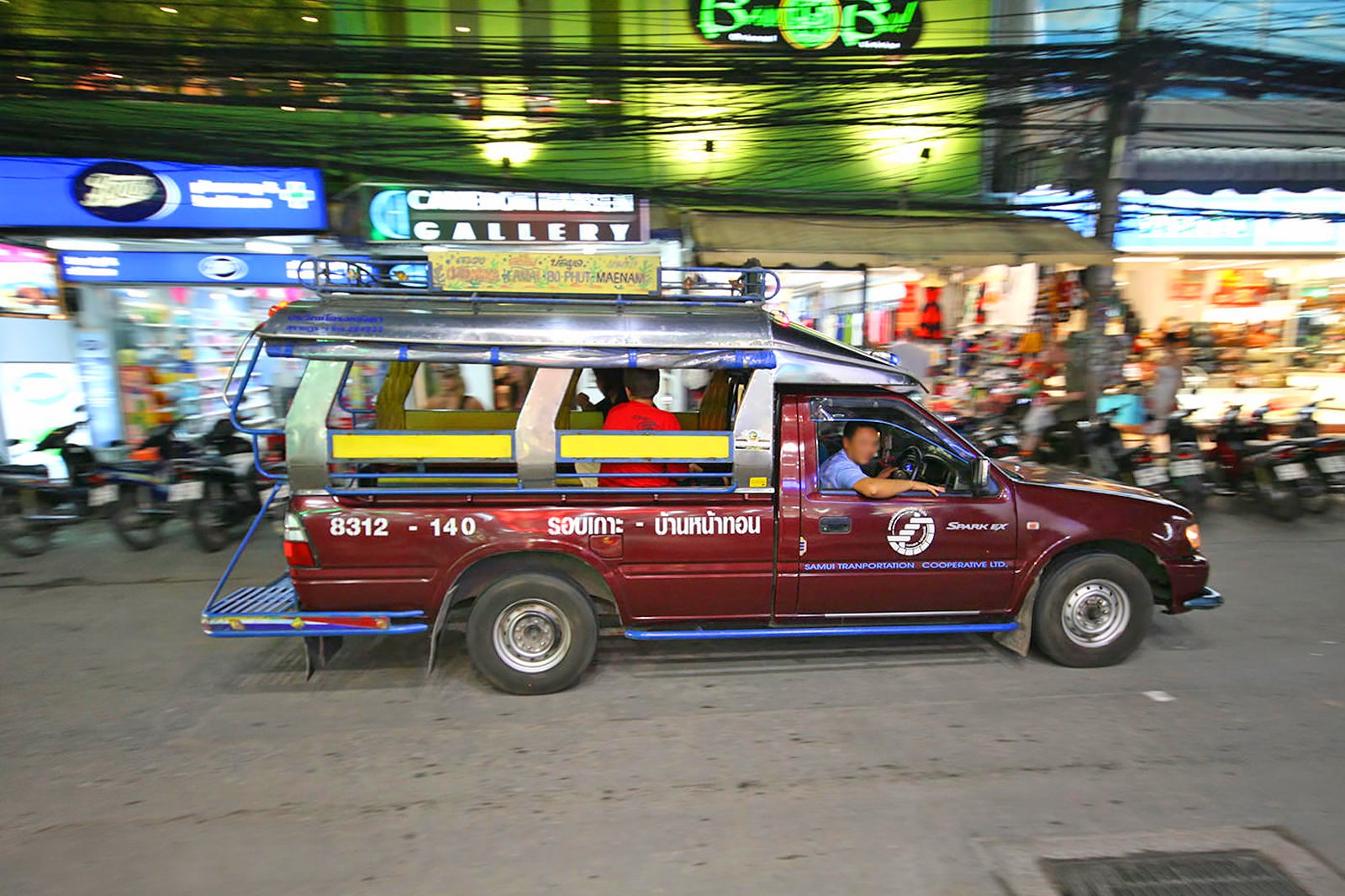 There are 2 types of taxi cab in Samui – taxi cab meters and songthaews (pick-up trucks used as buses). In the former, always ensure that the meter is turned on and do not accept any discussion of a flat fare beforehand with the driver. If they do quote a price or don't turn on the meter, calmly say "meter" and, if the driver still refuses, get out and find another taxi cab. Unfortunately, you might find that this doesn't work late at night as all taxi cabs start using flat fees, so just haggle it down as low as you can.
Songthaews are cheaper than taxi cab meters but they have a set route so might not take you exactly to your destination. A journey by songthaew from Nathon (west coast) to Chaweng (east coast) should cost you no more than about 60 baht. However, some drivers have been known to apply double pricing for tourists. Since 120 baht is still pretty cheap and there's no way to avoid this kind of overcharging, the best solution is to smile, pay the fare, write down the taxi's plate number, take a photo of the driver's license, and report him to the police. In any case, stay cool.
2
Underestimating how dangerous the roads are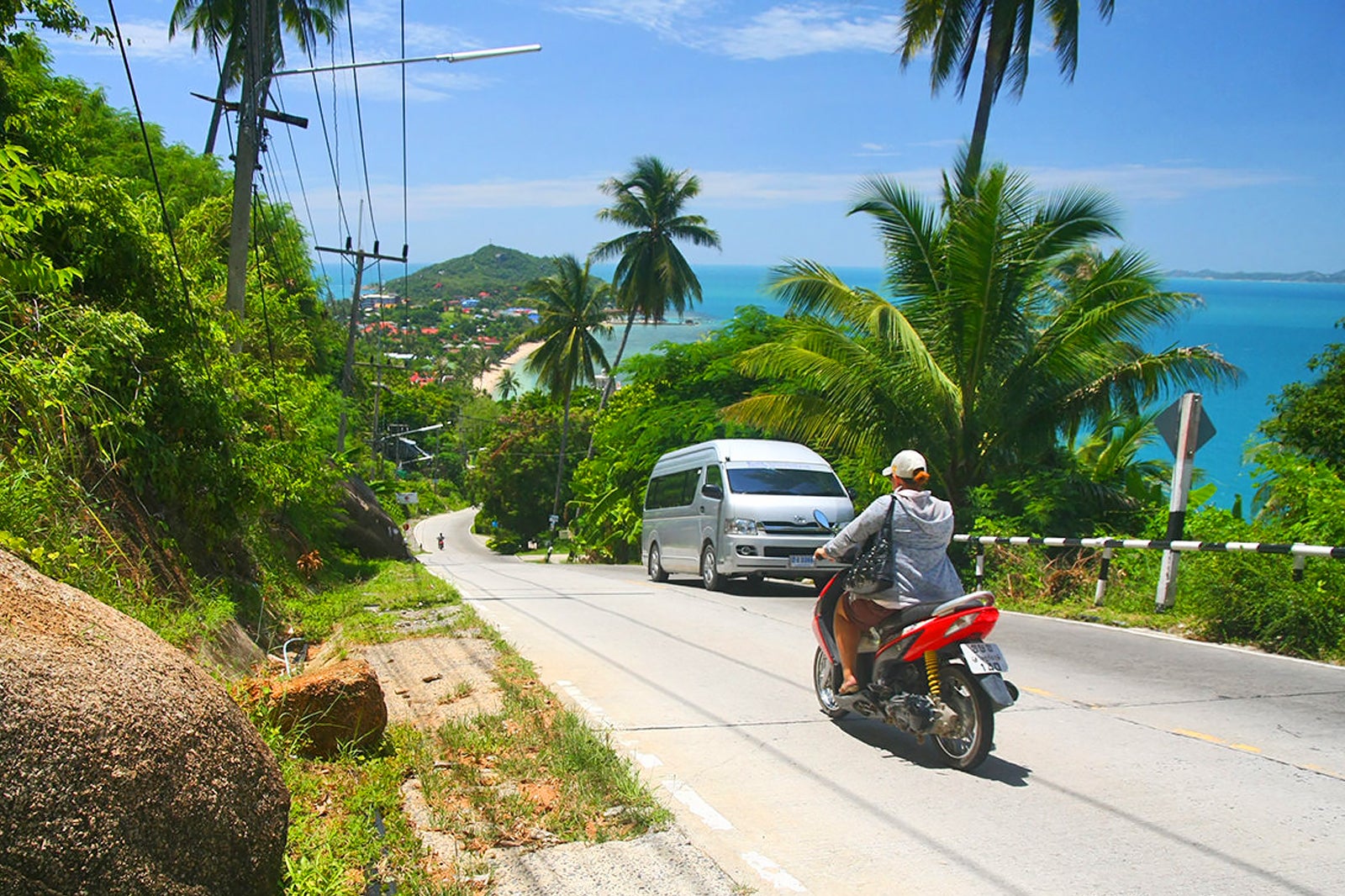 Driving in Samui, and more generally in Thailand, can be somewhat risky. In fact, the roads here are ranked as some of the most dangerous in the world. Furthermore, Samui roads are generally in poor condition due to the increasing number of vehicles that use them and the tropical maritime climate which, in low season, spoils the road surfacing.
That said, driving in Samui can be very pleasant for experienced drivers, it just requires more attention and prudence, especially if you rent a motorbike. It's certainly wise to take it slow, especially at night. Above all else, do not expect other motorists to behave like they would in your home country. Expect the unexpected at all times.
3
Not preparing for the infamous personal watercraft scam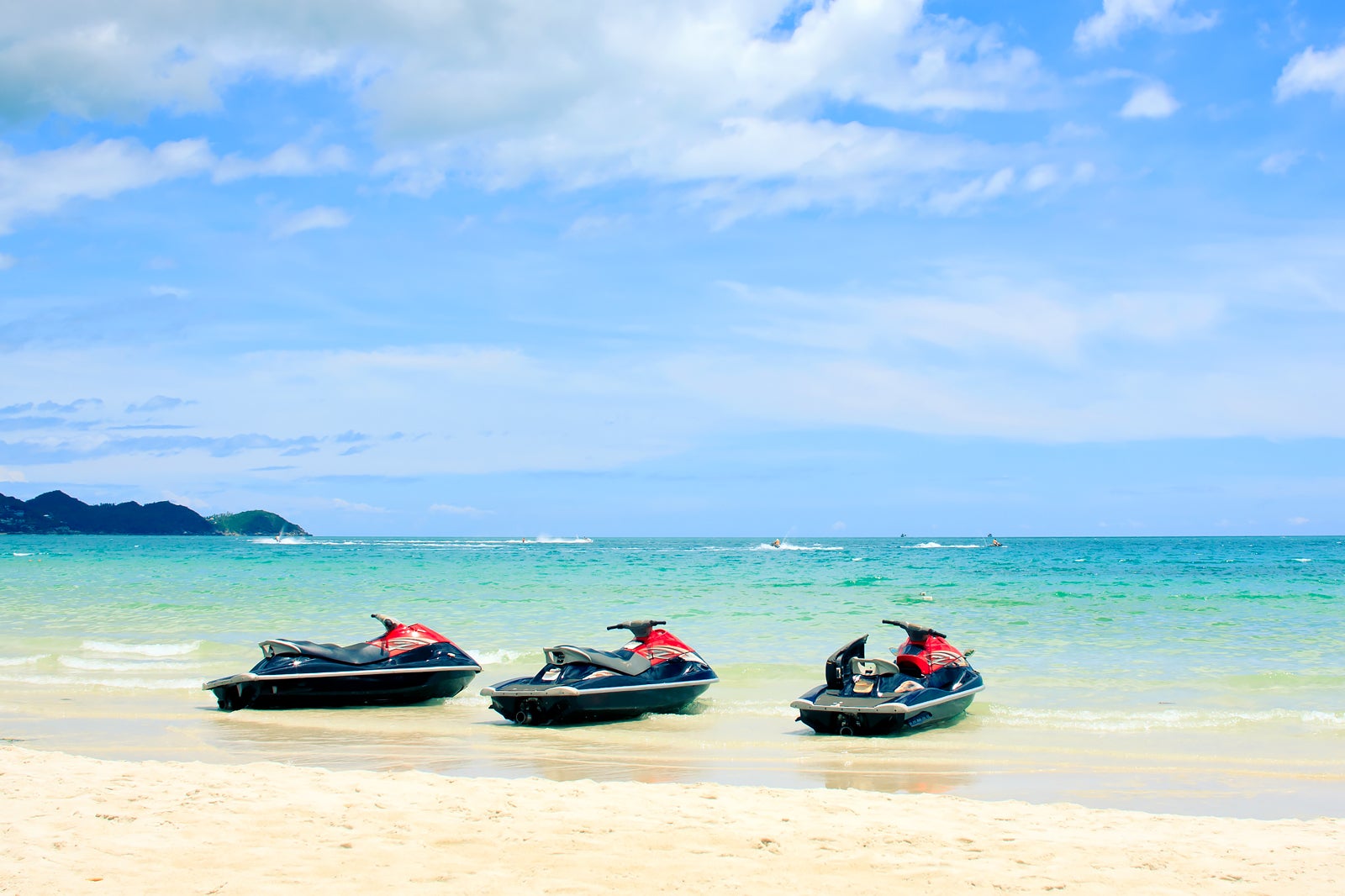 From Phuket to Pattaya to Samui, personal watercraft scams often hit the headlines. The trick is simple: after you've enjoyed 15 or 30 minutes at sea, the owner of the personal watercraft claims that you've damaged his vehicle and you are liable to pay exorbitant amounts of money to get it fixed, otherwise he's going to call the police.
The best way to avoid this is to simply not rent a personal watercraft. If you really can't resist the appeal of having fun on a personal watercraft, the first thing you should do is to take as many photos of the vehicle as possible, including close-up shots of any pre-existing damage, before you ride it. That may save you from being scammed by the operators when you return to the beach.
4
Not being careful at night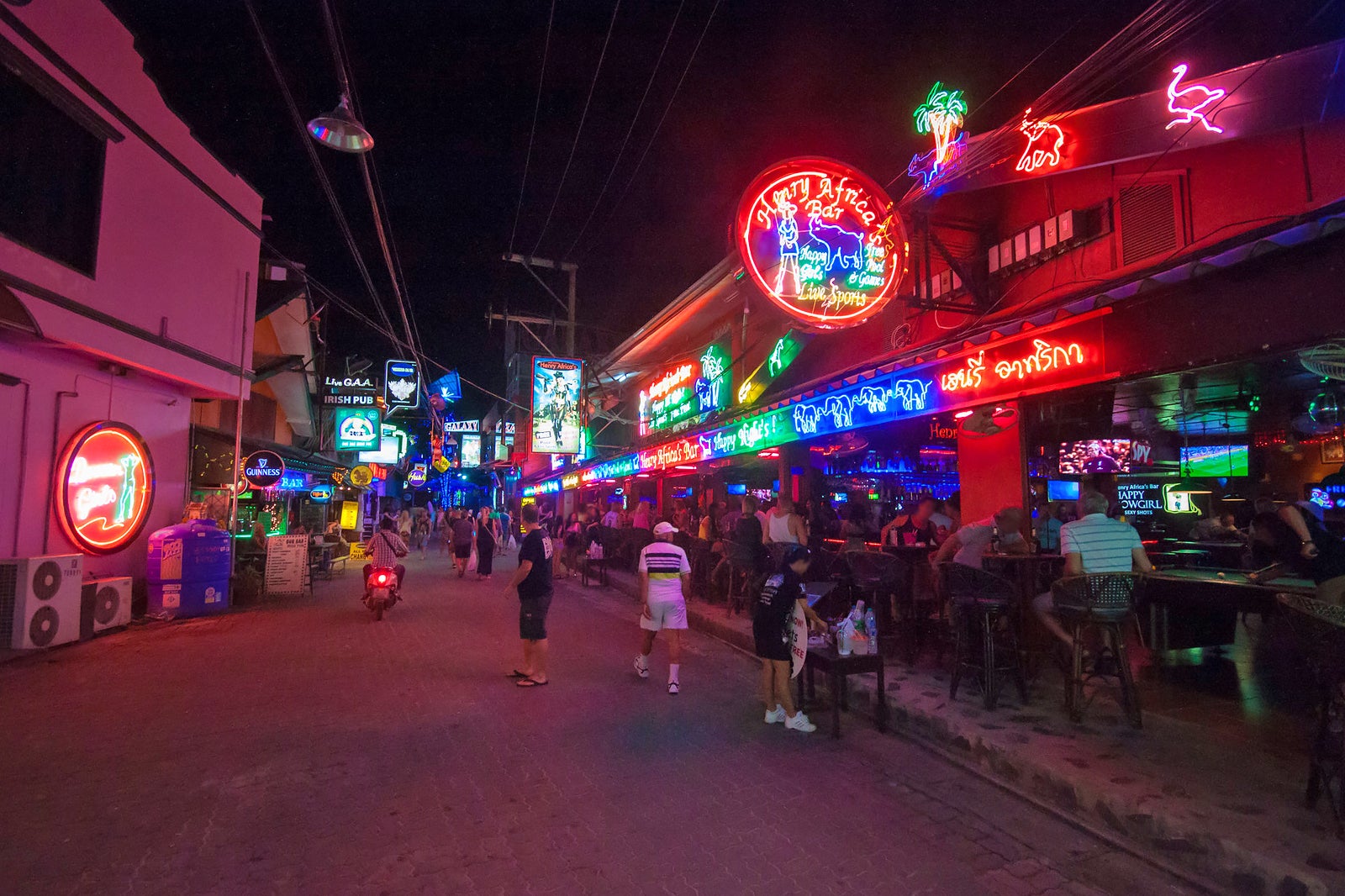 Going out at night in Samui is pretty safe, but the same general precautions you would take anywhere else in the world should be applied here. Vigilance is the only way to avoid trouble while going out at night: pickpockets, drink spikers, and other criminals are in a tiny minority, but they are present in Samui. And it only takes one to ruin your night.
It's wise to only carry the cash you need for that night and be discreet. Also note that people can be rather hot-tempered after a few beverages, so it's best to not get involved in any kerfuffle – leave it to the authorities because things can get out of hand rapidly.
5
Not being alert for creepy crawlies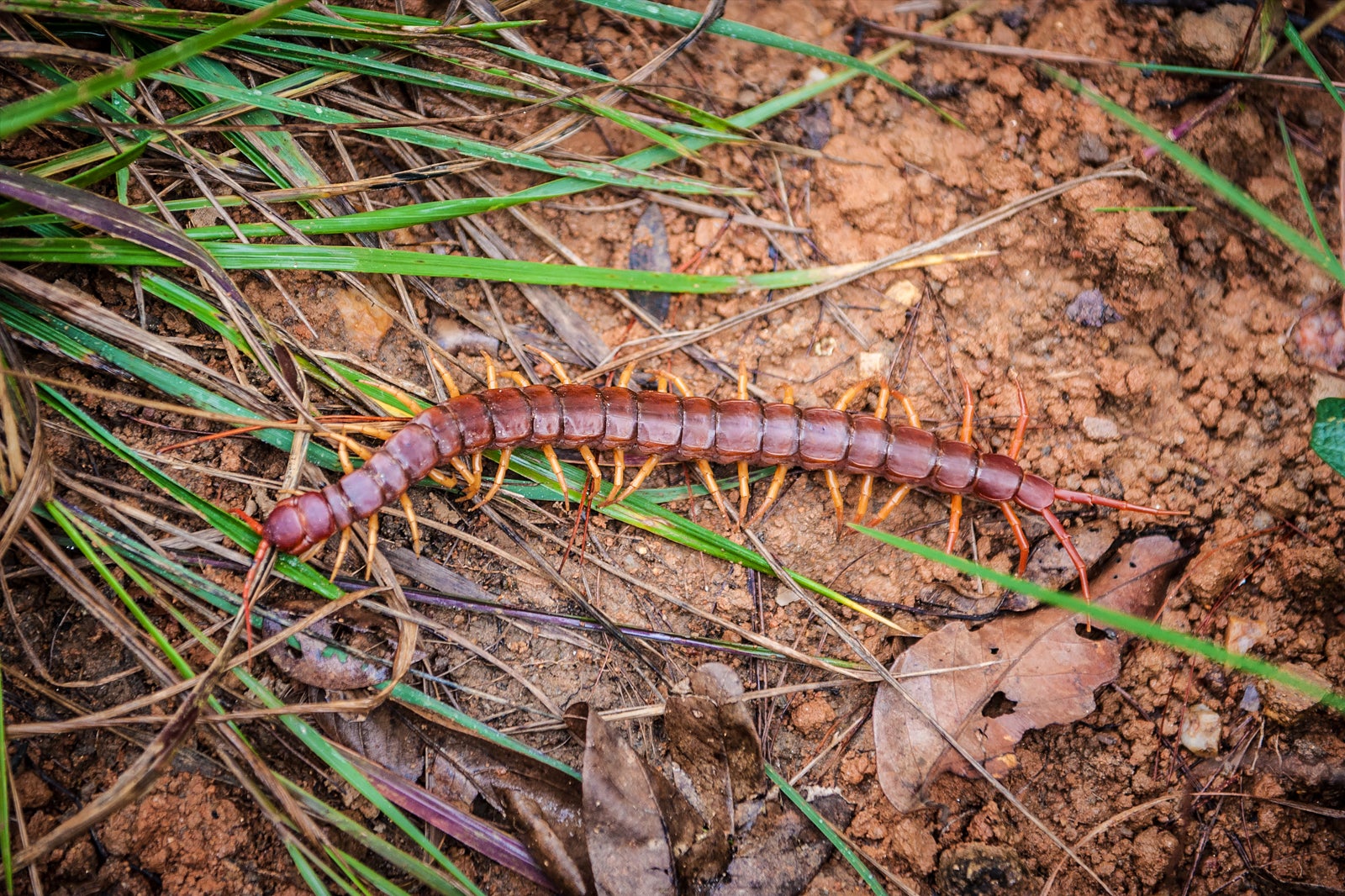 Although Koh Samui has greatly improved its infrastructure (roads, electricity, hospital, and more), it's still a tropical island covered by lush vegetation, sheltering a variety of insects and reptiles. The chances that you'll encounter a centipede, scorpion, or cobra during your vacation are pretty slim, yet it may happen.
To stop any unexpected visitors entering your room, keep your windows and doors closed and, if you keep your shoes outside, double-check inside them before putting them on. Mosquitoes are also plentiful in Samui, and some of them carry diseases such as dengue, chikungunya, and yellow fever. Don't forget to use a good mosquito repellent, especially between 4 pm and 8 pm, when the Aedes aegypti (the mosquito that spreads these fevers) is the most active.
Back to top