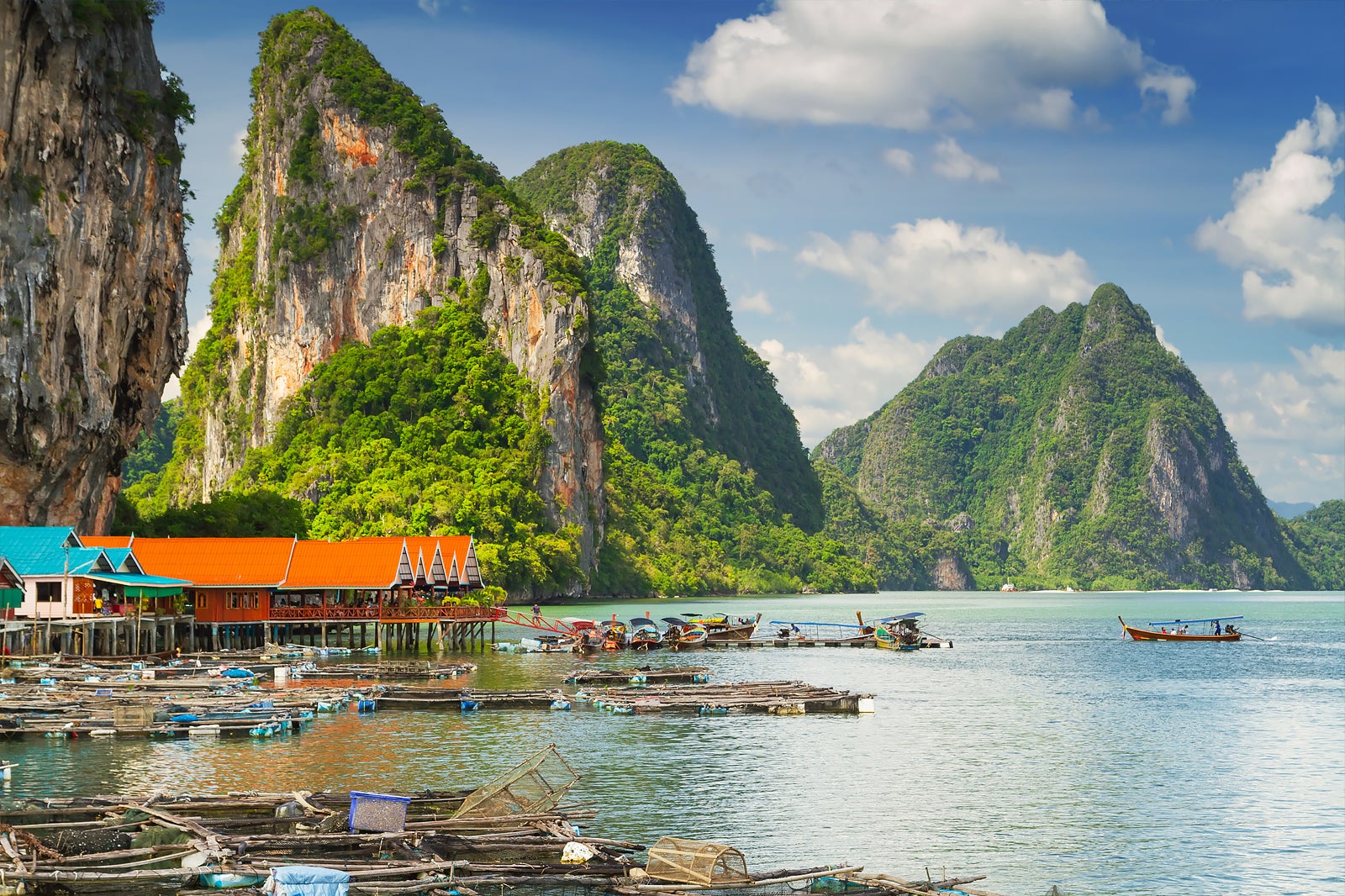 Koh Panyee is a small island community about 20 minutes by longtail boat from Surakul pier in Phang Nga province. There are about 1,600 people from 360 families permanently living on the island. All of them are the descendants, directly or indirectly, of Toh Baboo and his family and friends, who were the first people to settle on Koh Panyee some 200 years ago.
Toh Baboo and 2 other families left their homeland in Indonesia by boat to look for a new place to live. They made a vow to each other that if 1 of them found a place where there were lots of fish and where everyone could live, they would signal the others by raising a flag on a mountain as high as possible.
Toh Baboo discovered Koh Panyee and, true to his promise, raised a flag atop its soaring cliff. That's how the island got the name, Koh Panyee (also written as Ko Panyi) – which is Thai for 'Island of the Flag'.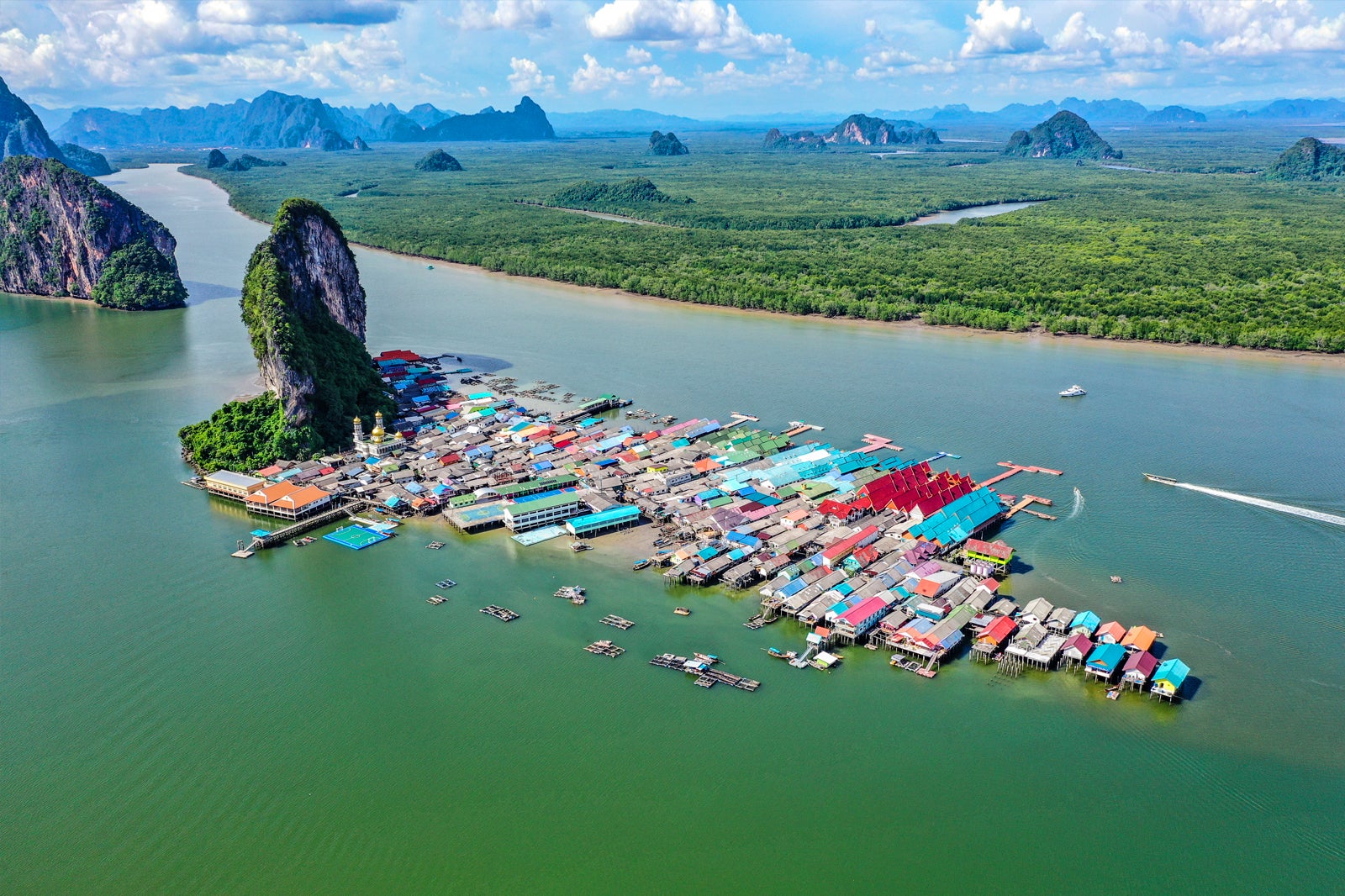 The village of Koh Panyee
Koh Panyee is mostly made up of huge and almost vertical limestone cliffs. The hundreds of huts, shacks, restaurants and houses where the villagers live are built on stilts over the surrounding shallow sea. No one seems quite sure how many wooden and concrete piles hold up this extraordinary community, but it's certainly a fascinating and unique feat of informal engineering.
The village has a school, a mosque, a health center, lots of small souvenir shops, and a handful of large restaurants facing the Andaman Sea. There are even bungalows offering overnight accommodations. Worth seeing is the floating soccer pitch, built by the village children using old scraps of wood and fishing rafts. It helped Panyee FC become one of the most successful youth soccer teams in Southern Thailand.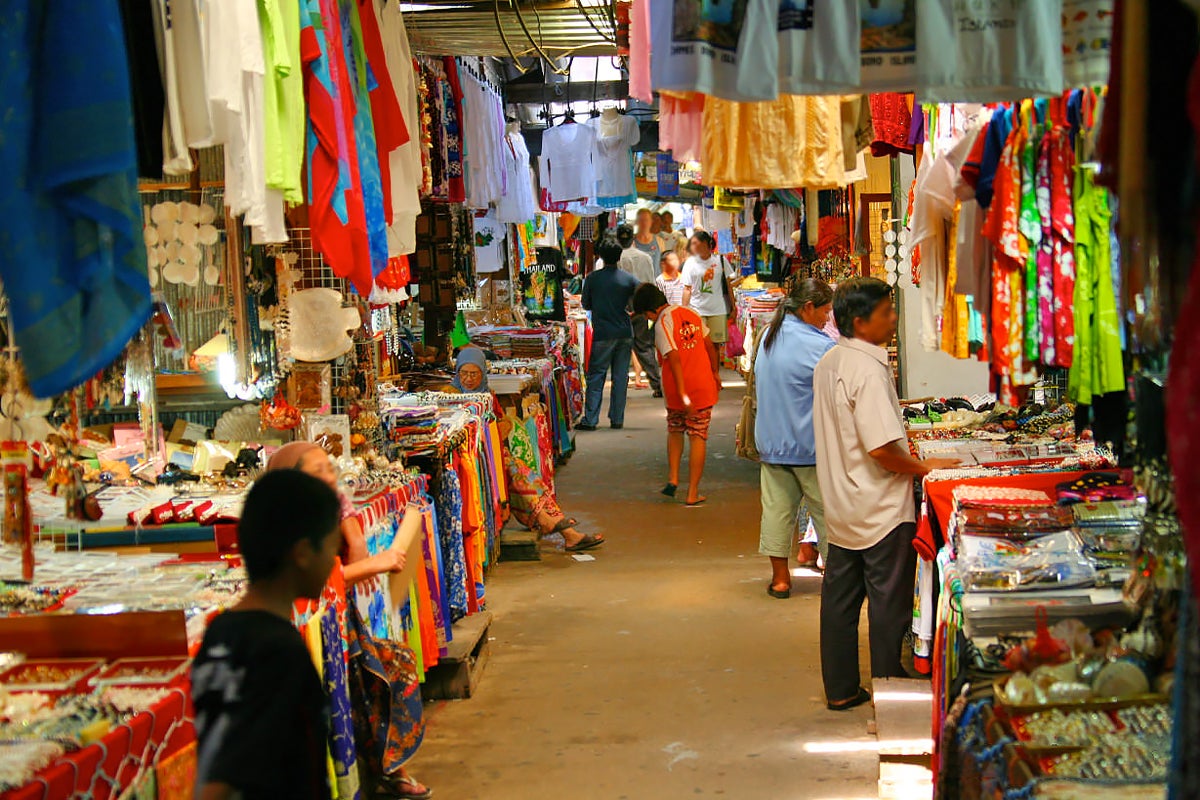 The Koh Panyee community
When you arrive at Koh Panyee, you'll immediately find many young guides looking to show you around their home. They're particularly proud of having electricity, internet connection, and water which isn't shipped in from the mainland
Being such an isolated community, the locals are particularly environmentally aware. The school has launched many projects, including a recycling program – bottles and cans are collected and sold to the benefit of the school, while also keeping the village clean. The teachers also educate their students in growing vegetables using hydroponics.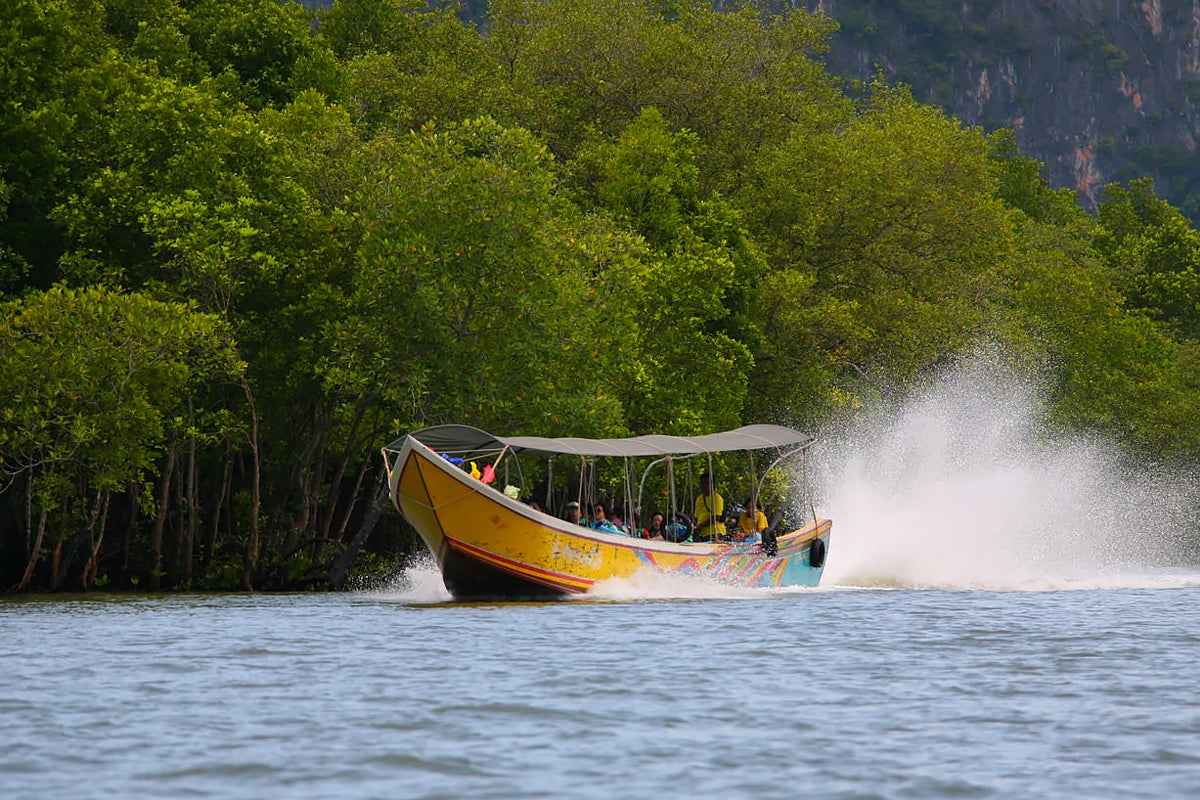 Good to know about Koh Panyee
Note that this a Muslim community, so women shouldn't wear short skirts or shorts. T-shirts and jeans are acceptable but anything that exposes too much flesh could risk getting a cold shoulder from the usually welcoming locals.
You can get to Koh Panyee by renting a longtail boat from Surakul pier for around 1,700 baht (3 hours). Each boat can carry up to 10 people, which works out at just 170 baht per person at full capacity. There are many good tours to Panyee that include pick-up from your hotel.
Koh Panyee
Location: Koh Panyee, Muang, Phang-nga 82000, Thailand
Back to top