Koh Maphrao (Coconut Island) is an islet (2.5 km x 1.5 km) located 500 meters off Phuket's east coast. It facing Leam Hin, a popular seafood dining area just north of Phuket Town. Koh Maphrao is still rather undeveloped since there's no electricity on the island, apart from private generators. As a result, it retains a genuine charm and is light years away from modern Phuket.
Koh Maphrao near Phuket - one of the highlights of 9 Best Islands Around Phuket and 41 Best Things To Do in Phuket Town (Read all about Phuket Province here)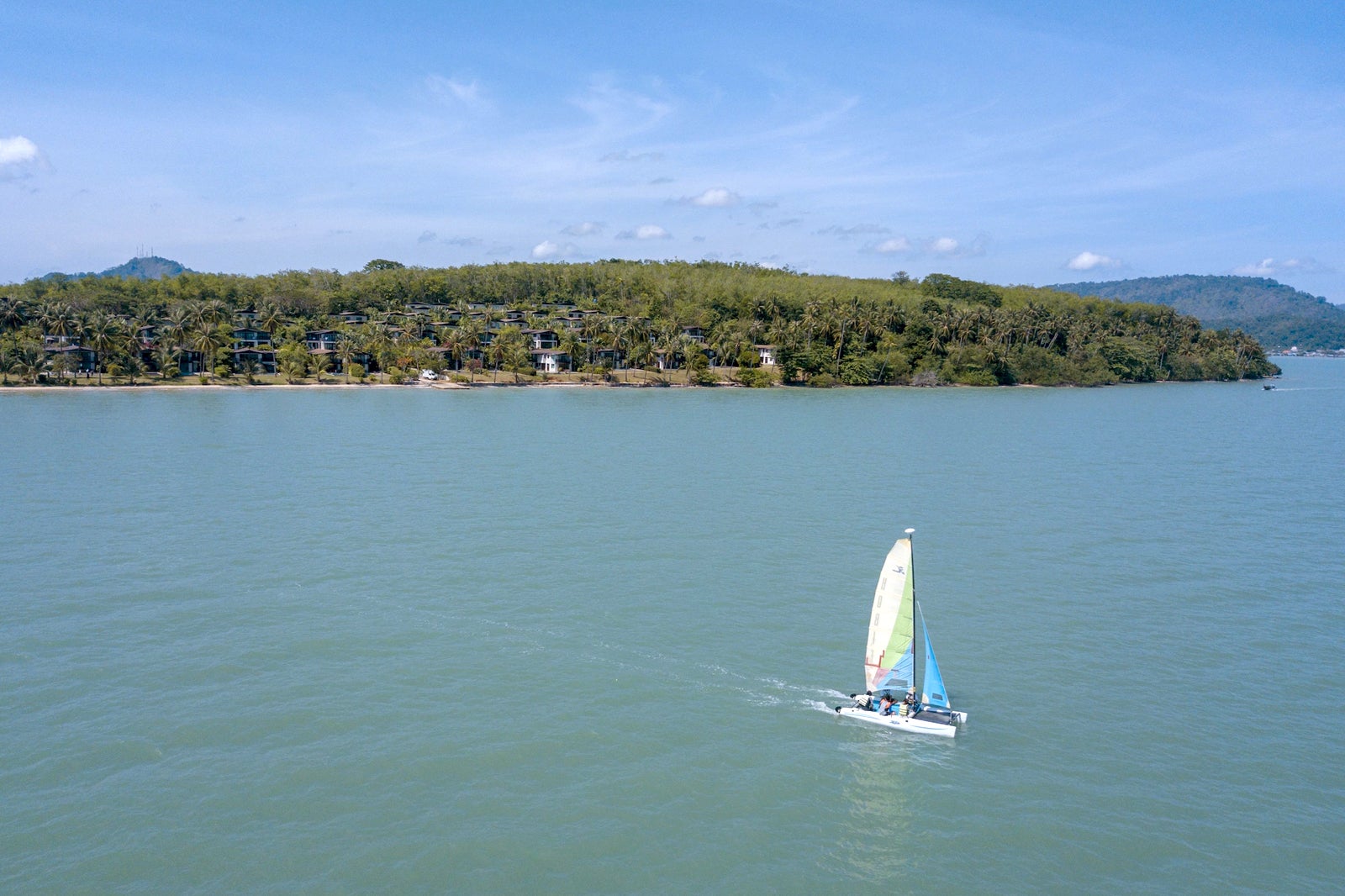 Highlights of Koh Maphrao
It takes around 5 minutes by longtail boat to reach Koh Maphrao's main pier, located on the northern part of its west coast. Along the way, you'll pass several famous floating restaurants between Laem Hin and Koh Maphrao's jetty.
The island is roughly rectangular, with a good quarter of its southwestern covered with mangrove forests which are home to long-tailed macaques. A road goes through the island from west to east, starting at the pier and finishing at a viewpoint in the east-coast jungle.
The main village is located on the northern coast, right next to The Village Coconut Island Resort. Fishing and farming are the main occupations on the island. Rubber trees, local fruits and vegetables are grown in the central part of the island. There are only 3 easily reachable beaches on Koh Maphrao – the longest one is on the northern coast, in front of The Village Coconut Village. You'll find one on the southern coast at the Jindarin Beach Club & Resort, and the third beach on the east coast. Both beaches are rather tiny and surrounded by mangroves.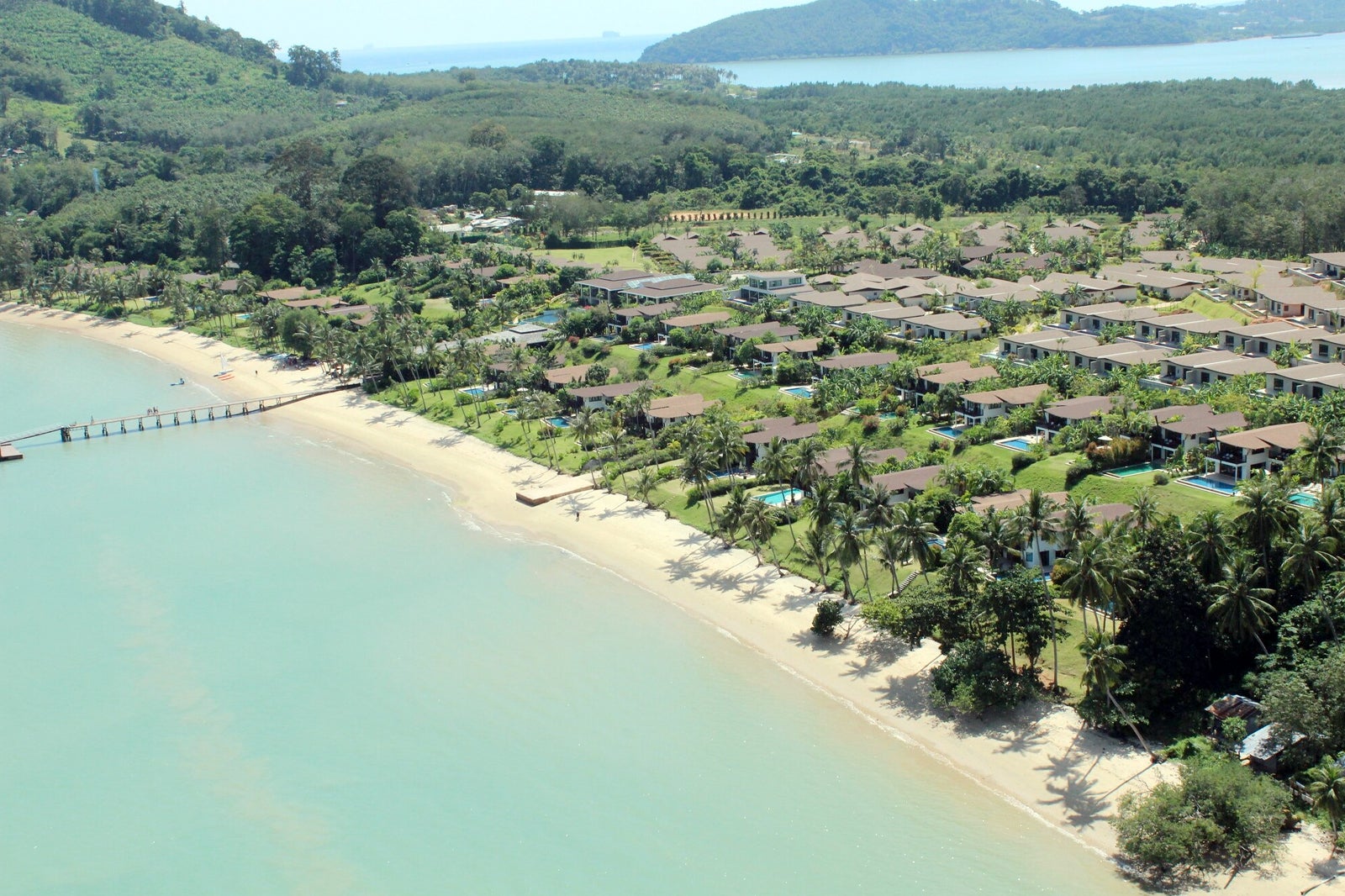 Good to know about Koh Maphrao
The northeastern part of Koh Maphrao is wild with mountainous rainforests. The road gradually degenerates into a dirt track which follows the east coast up to its central part, where you'll find a closed-up small bungalow resort.
Getting around this hilly part of the island is quite exhausting, but you'll be rewarded with a great view of the Andaman Sea. On clear days, you can see the Phi Phi Islands and the Krabi coastline.
Koh Maphrao is a nice place to visit if you're looking to discover an authentic local life. You can rent a bicycle at The Village Coconut Island Resort and follow the road through nature and past typical wooden stilt houses. The island also offers a glimpse of the past as, apart from the resort, the modern world has not yet reached its shores. Things may change in the coming years as a few large resort projects are ready to start as soon as electricity is available on the island. Until then, you can still enjoy the tranquillity of this idyllic place.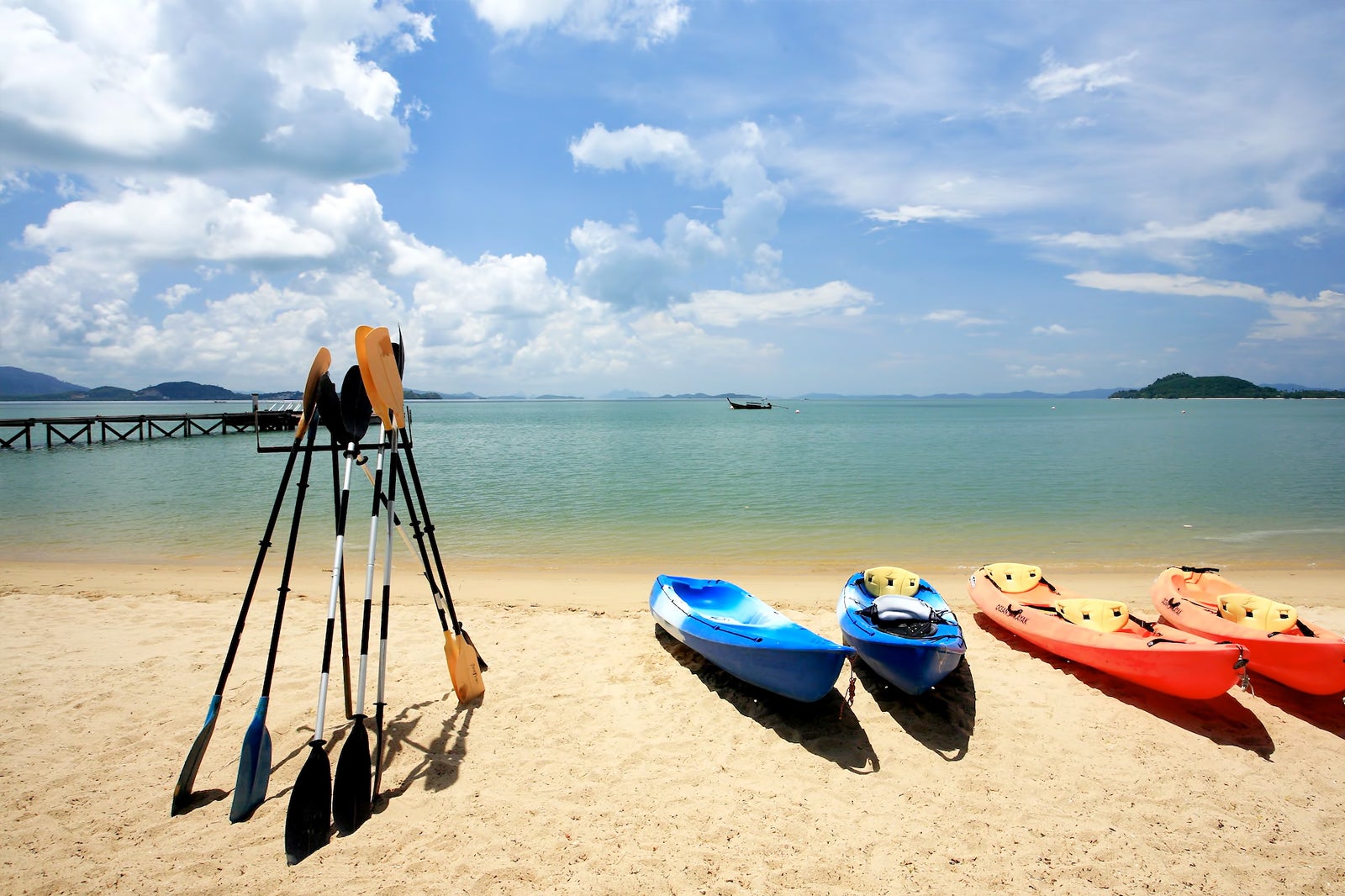 Koh Maphrao near Phuket
Back to top