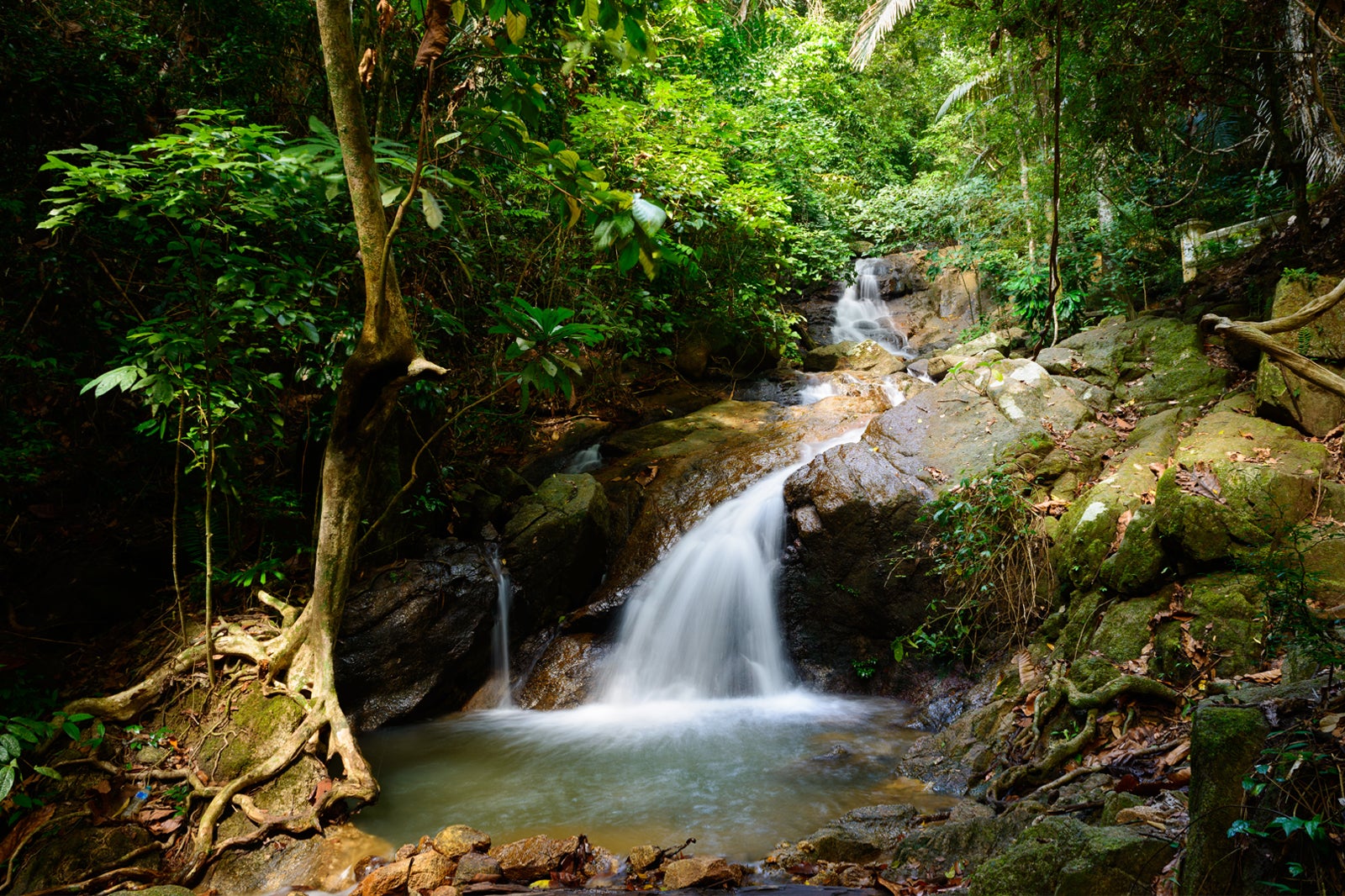 Kathu Waterfall is a series of drop pools that are best seen during the rainy season in Phuket. Expect a challenging climb if you want to get to the very top of the waterfall. Most of the way up involves a set of stone stairways. It's shaded and has several rest stops if you need to catch your breath.
Kathu Waterfall in Phuket - one of the highlights of 13 Best Kept Secrets in Phuket and 33 Best Things To Do in Patong (Read all about Phuket Province here)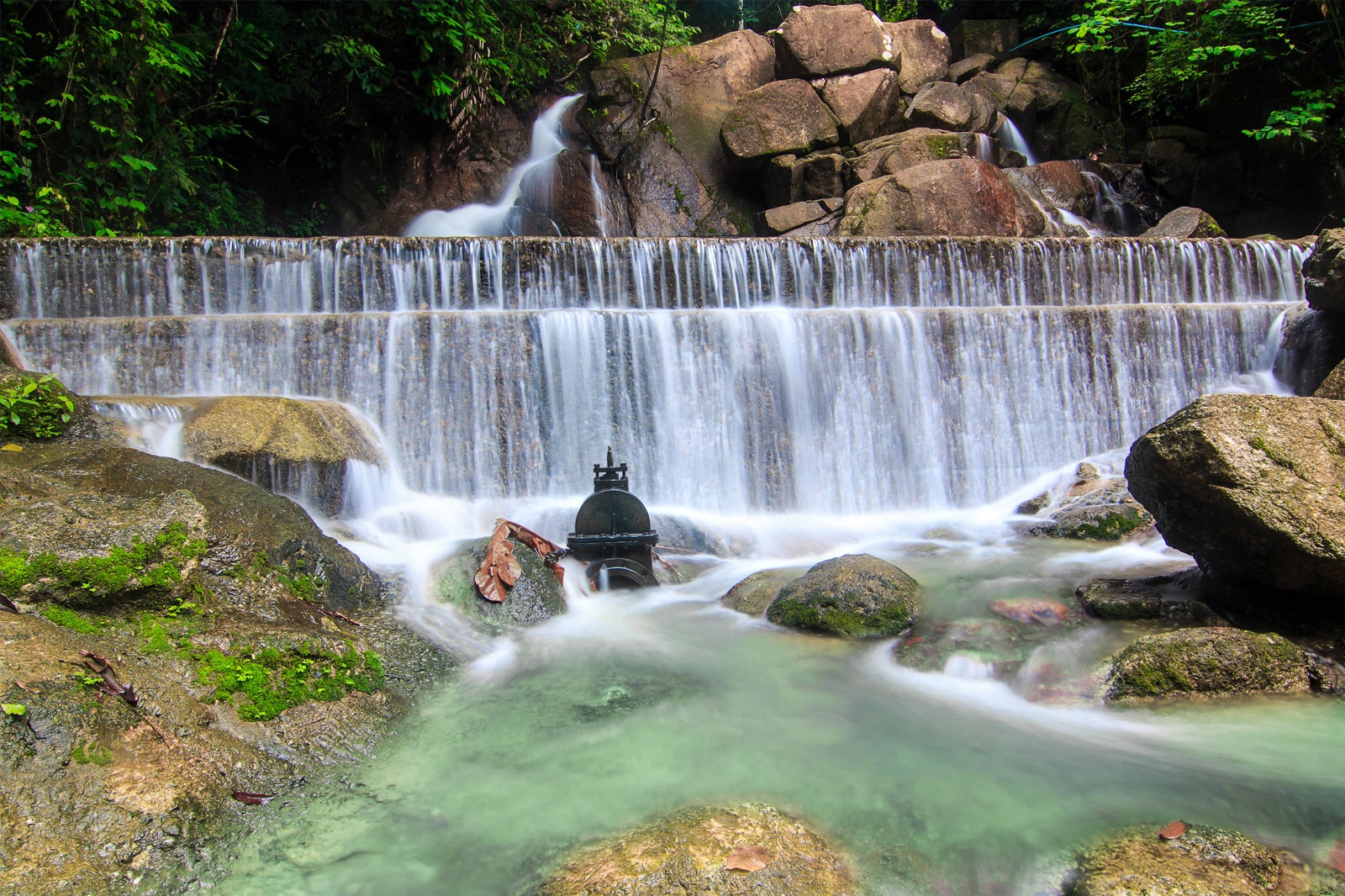 Highlights of Kathu Waterfall in Phuket
The best time to visit Kathu Waterfall is from June to November when there's plenty of monsoon water. It's not advisable to go when it's raining, as the stairs can get rather slippery. Once you reach the top, there's a pool in which you can take a dip. You'll find several 'drop pools' stationed along the way up as well.
There are plenty of places selling snacks and bottled water at the entrance to Kathu Waterfall. The beauty of it all is that your visit to the waterfall can be as hard or as easy as you want it to be.
If you're traveling with little ones, it's best to take it easy and go halfway up to the drop pool for a dip. Tackle the entire journey to the top of Kathu Waterfall if you'd like to test your fitness level. Just remember to bring plenty of water. Combine your visit with Flying Hanuman – this adventure park lets you can explore the lush jungle via ziplines, sky bridges, and abseil points.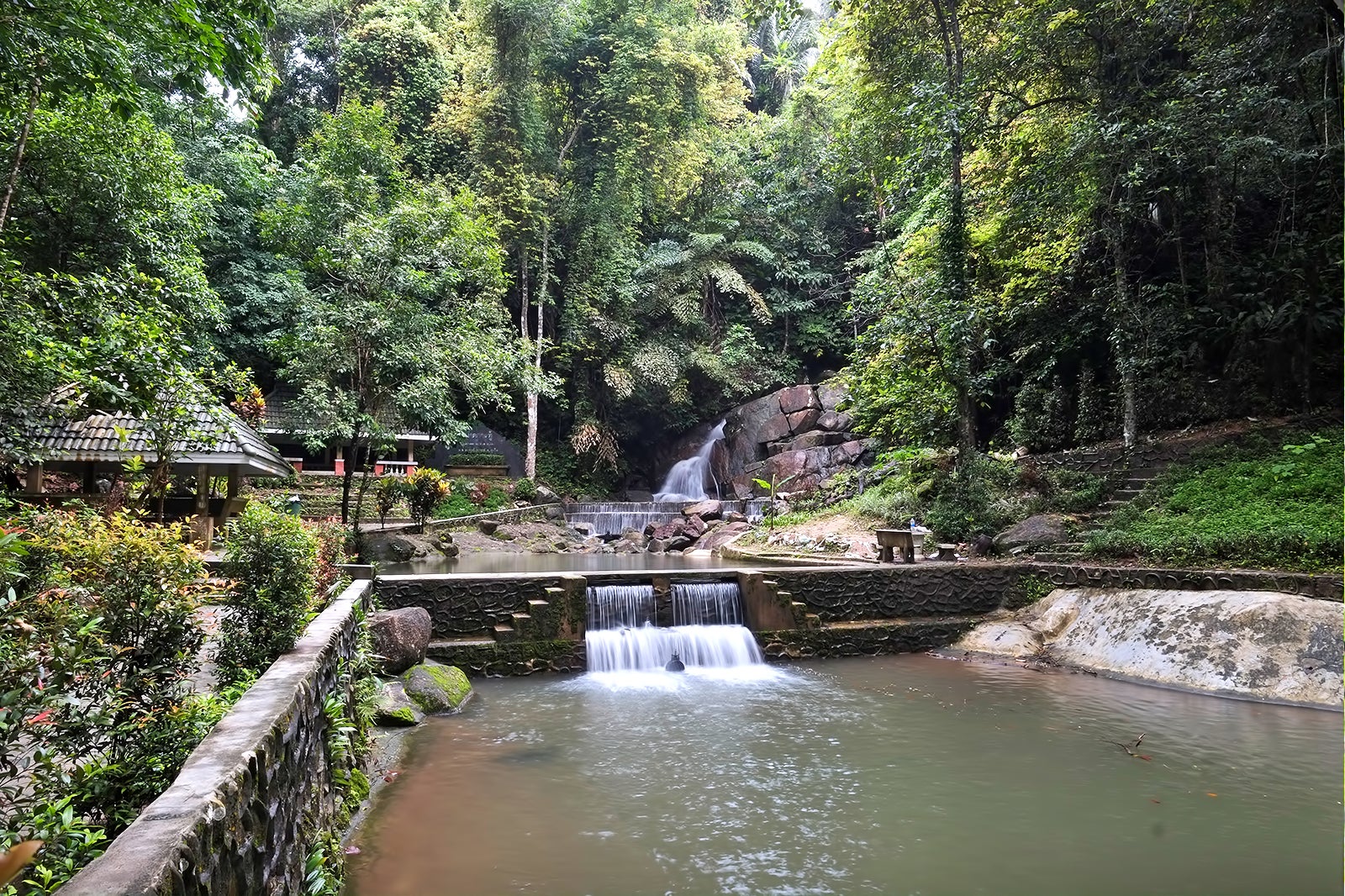 Kathu Waterfall in Phuket
Location: Kathu, Phuket 83120, Thailand
Back to top