Kata Night Market is a covered shopping area with a very large food court and many tourist-oriented stalls. Located along Kata New Road, it's impossible to miss the giant gorilla and Hulk statues by the market's entrances. You will find plenty of good savings on meals and souvenirs at this night market.
Not to be confused with the modest selection of stalls which appear on Soi Malisa on Mondays and Thursdays, the Kata Night Market is a permanent venue consisting of 3 large domed pavilions. The one on the right, by the gorilla statue, is a large food court with a bar in front, while the other 2 house several market stalls.
Kata Night Market in Phuket - one of the highlights of 15 Best Things To Do in Kata Beach and 8 Best Places to Go Shopping in Kata Beach (Read all about Phuket Province here)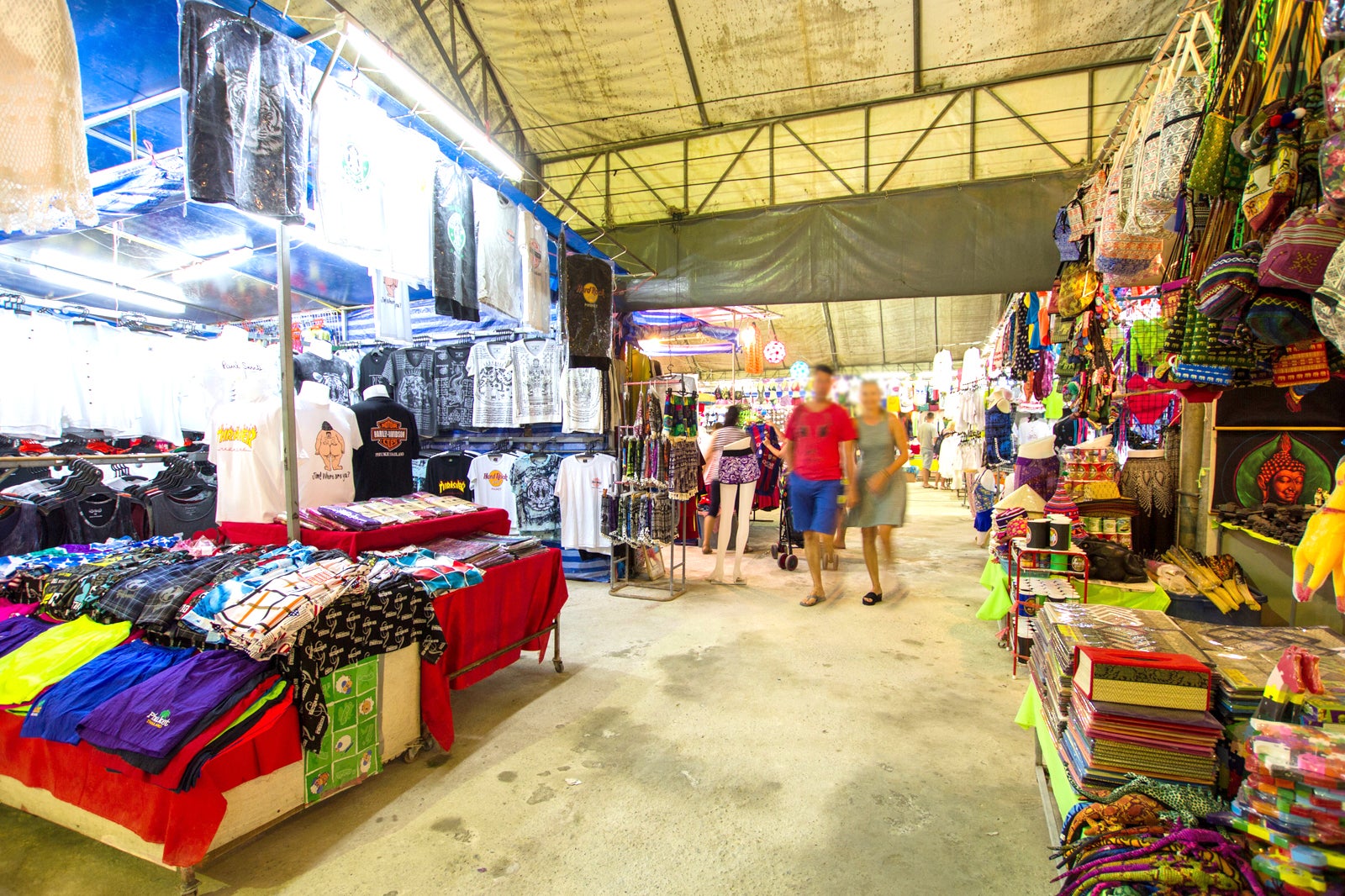 Highlights of Kata Night Market in Phuket
Most of the food at Kata Night Market is Thai, with a lot of seafood dishes. The central part of the food court has plenty of seats and tables for you to enjoy your meals. There are passages between the 3 pavilions, making it possible to explore the entire market without heading outside, making it easy to enjoy some shopping even on a rainy evening.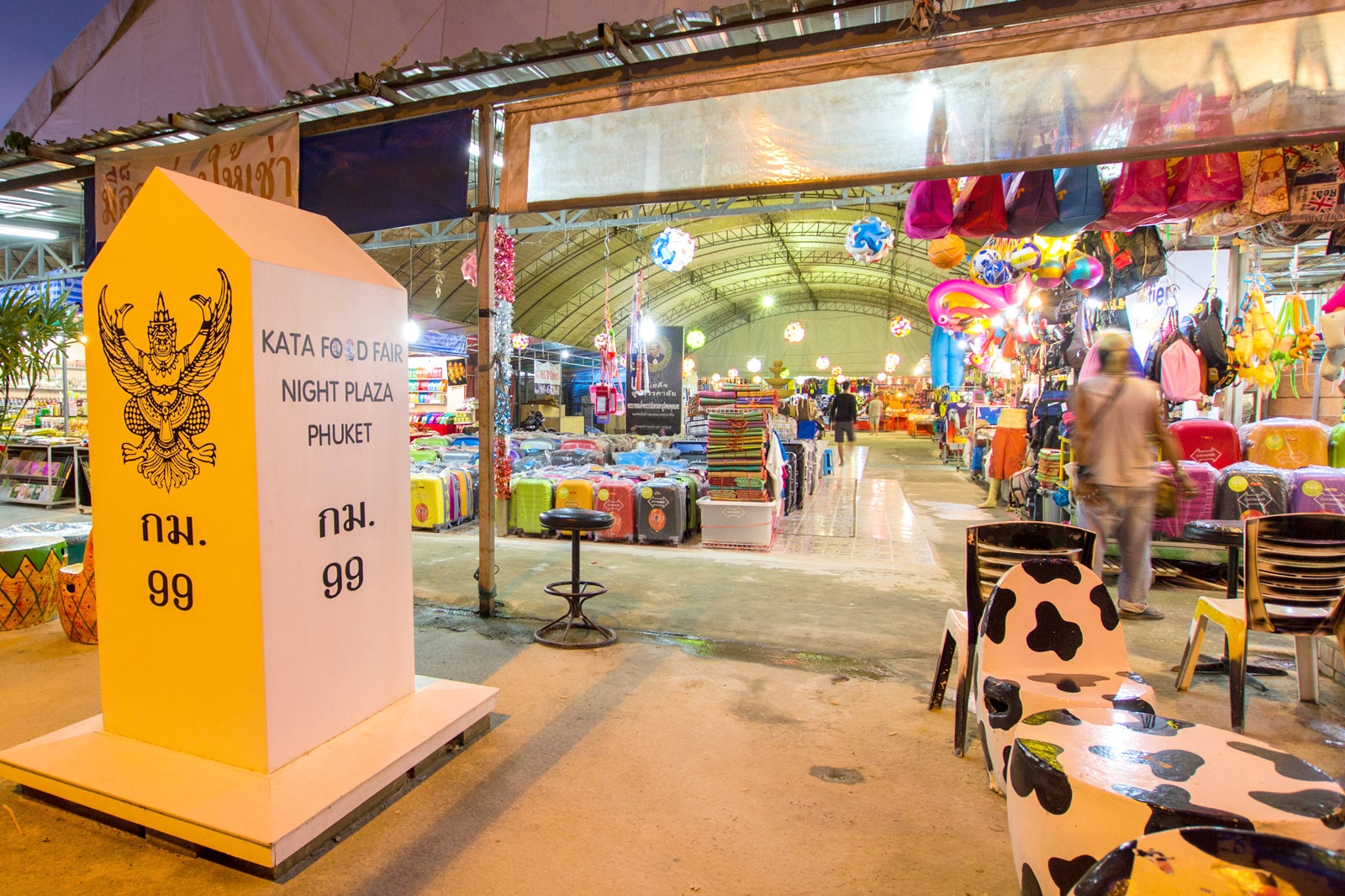 The main market contains fairly typical wares, such as herbal products, shirts, bags, flip-flops, souvenirs, swimwear, and local artworks. Prices are very reasonable compared to most markets in Phuket.
With its high ceilings and spacious layout, Kata Night Market is one of the airier markets in Phuket. It's comfortable to explore even on quite a stuffy, humid night. The market's compact size means that looking around won't take you too long, but it's well worth a visit if you are looking for some good bargains on souvenirs in Kata.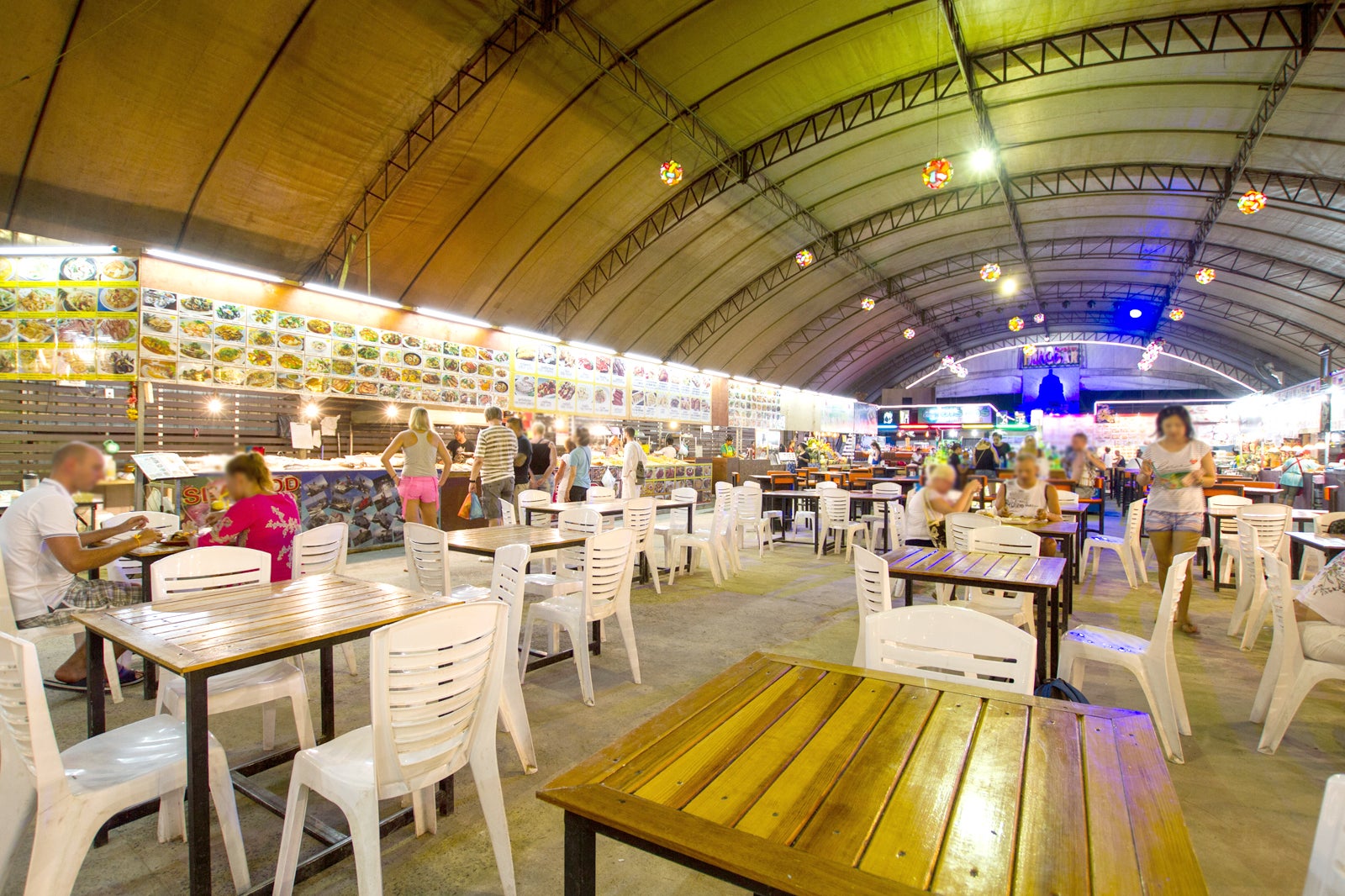 Kata Night Market in Phuket
Location: Patak Rd, Muang, Phuket 83100, Thailand
Open: Daily from 5pm to 10pm
Back to top