Jewelry Trade Center is a shoppers' paradise located on Silom Road in downtown Bangkok. Comprising 3 distinct sections within this large skyscraper, you'll find rare items and unbelievable bargains here. They offer a 7-day full refund policy on all jewelry and gems and a signature Gold Label awarded from the Asian Institute of Gemmological Sciences (located in the same building).
The center has been the home of gems and precious metals in Thailand for over 15 years with stones from as far away as Sri Lanka, Myanmar, China, South America and, of course, Thailand. It's one of the best places in Bangkok to buy these luxury goods, thanks to the storewide policies and reliable sellers who've been in the business for a long time.
Jewelry Trade Center in Bangkok - one of the highlights of 11 Best Places to Go Shopping in Silom (Read all about Bangkok here)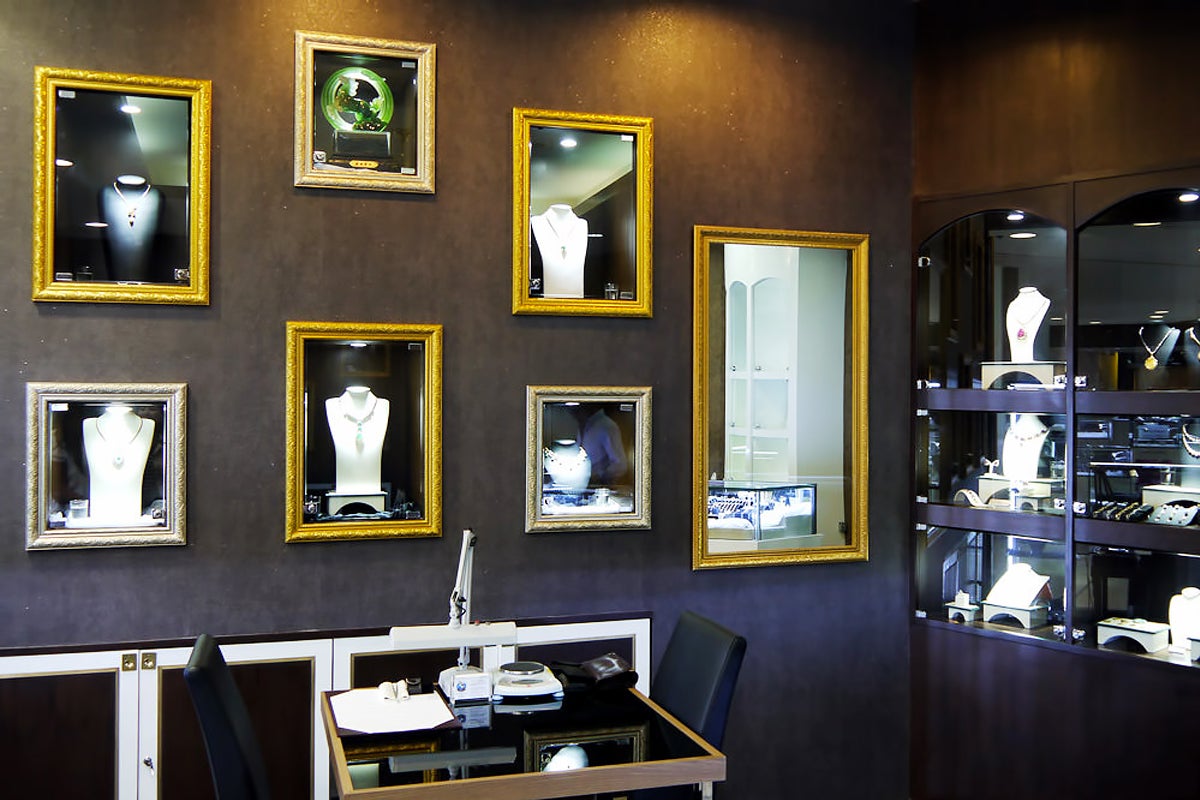 Shopping at Jewelry Trade Center
This 59-floor building has all things related to jewelry. AIGS (Asian Institute of Gemological Sciences) is located in Jewelry Trade Center to provide certification for gems right away at little extra cost. On the 48th floor is the gemological and design school. They provide a wide range of courses; grading diamonds, gems, pearl, jade, gold to the jewelry design course from the immediate to advanced level, and all are taught in English.
Jewelry Trade Center is a combination of stalls spread throughout an open space with boutiques dotted around the edge. There's a corner dedicated to young jewelry designers, who have modern pieces that have unique themes, such as chunky gold rings with quartz stones and delicate pendants.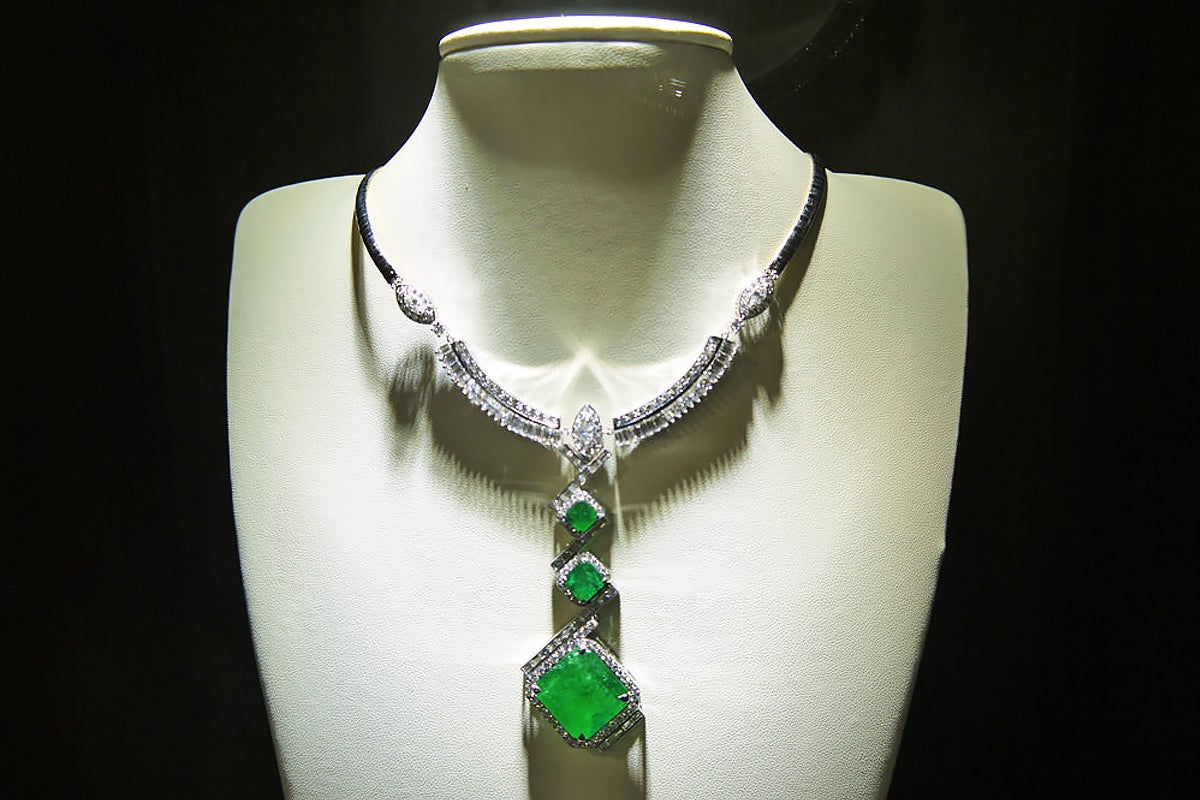 Pearls from Phuket are another item you might want to consider, and jade is a big pull for many visitors, especially bangles. Southeast Asia is known for its precious and semi-precious stones, especially the colored gems, such as sapphires, emeralds, and rubies. Finally, you can find plenty of quality silver items here: bracelets, chains, lockets and earrings.
The choice can seem a little overwhelming at first but don't worry, many staff are on hand to talk you through your choices, and they understand that buying something special is a commitment, so there's no pressure: take your time and browse. There are over 300 shops to choose from.
Thailand is a world-famous producer of quality jewelry and Bangkok is indeed one of the world's major jewelry markets, with a large and thriving gem cutting industry center along Silom Road. The Jewelry Trade Center is a popular choice for those looking for a special token from their trip to Bangkok. It's around a 10-minute walk from Surasak BTS Station.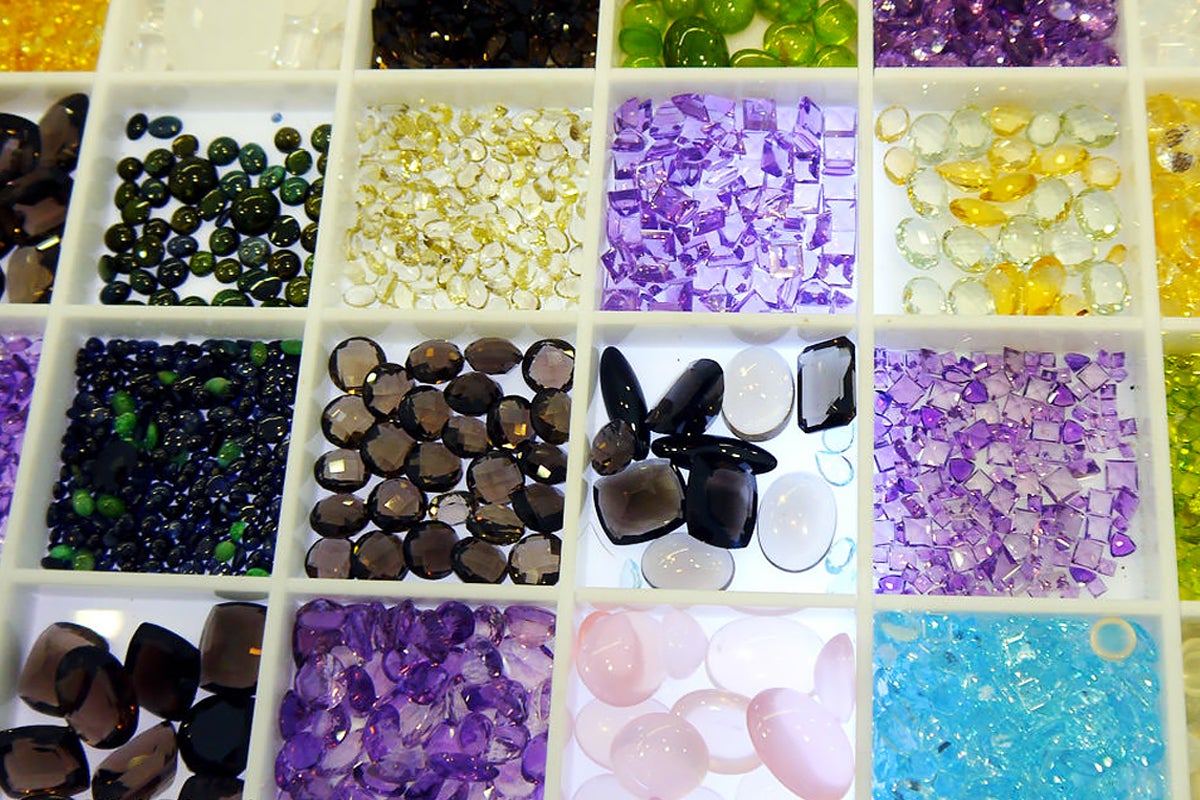 Jewelry Trade Center in Bangkok
Location: 919/1, Silom, Bang Rak, Bangkok 10500, Thailand
Open: Monday–Saturday from 11am to 8pm (closed on Sundays)
Phone: +66 (0)2 630 1000
Back to top