Jahn Restaurant is an exclusive dining venue within the stylish Conrad Koh Samui hotel located in Taling Ngam district at the southwestern tip of Samui. Perched on a hill above Phang Ka Bay, Jahn features a wooden terrace offering stunning views of 5 islands lying off the coast of Samui. It provides diners with a timeless feeling, especially at sunset, when the warm colors of the sky reveal the magnificence of tropical seaside neighborhoods.
The atmosphere and décor are excellent, but the food at Jahn Restaurant is the real highlight. The menu offers tasty Thai dishes with a twist, including some of the finest imported ingredients available, like Japanese Wagyu beef, New Zealander lamb, or Alaskan crab.
Jahn Restaurant at Conrad Koh Samui - one of the highlights of 10 Best Sunset Bars in Koh Samui (Read all about Koh Samui here)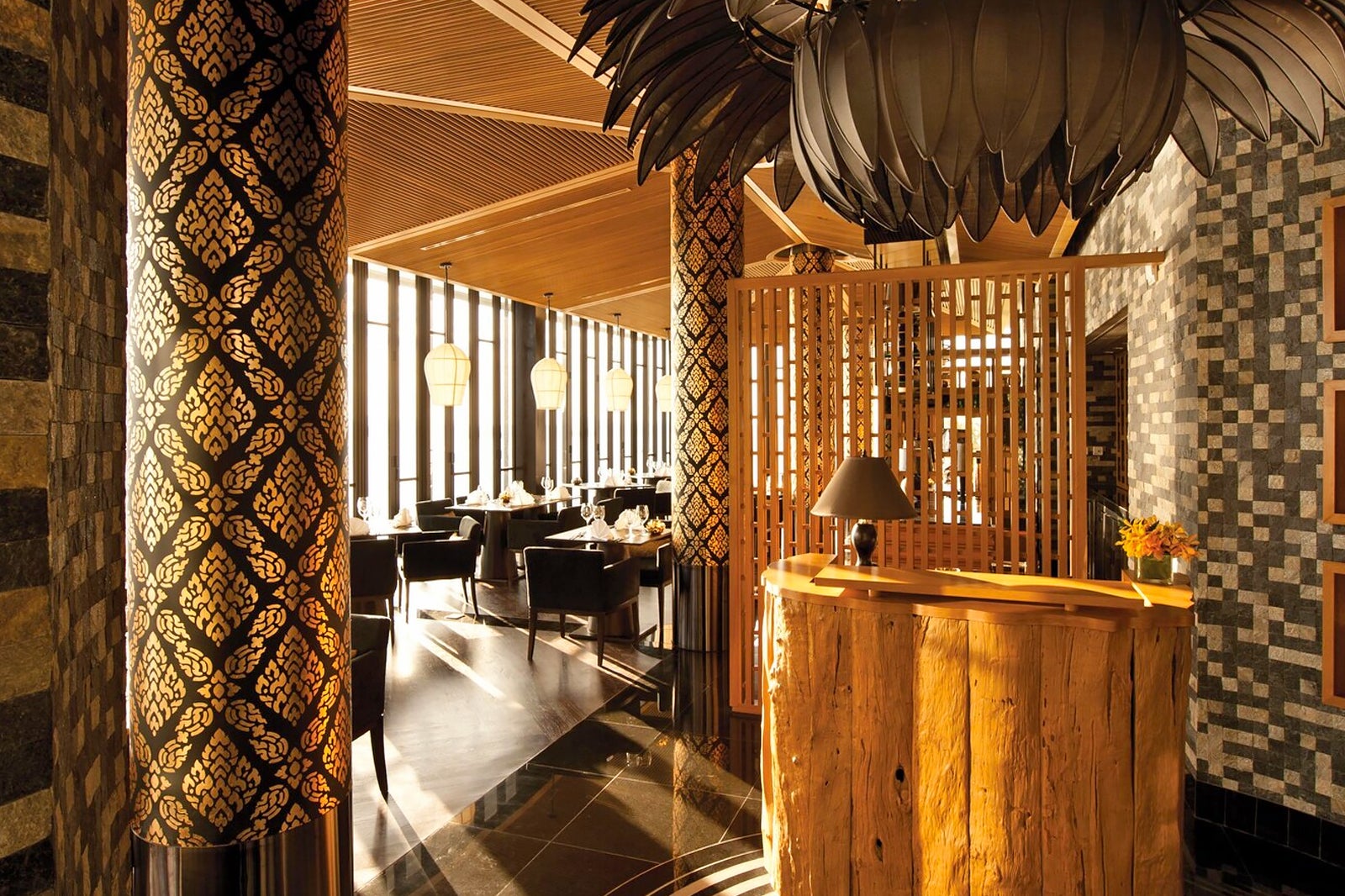 What are the highlights at Jahn Restaurant in Samui?
With only 28 seats set in a splendid candlelit wooden interior blending traditional and contemporary Thai styles, Jahn offers guests an overwhelmingly chic and exclusive experience. The dining room features floor-to-ceiling windows allowing those who prefer to dine in an air-conditioned space the chance to enjoy the view, while the few tables installed on the terrace offer the ultimate romantic settings for a memorable dinner.
Guests have the option of dining à la carte or by choosing a tasting menu. For an exclusive treat, try the 7-course set that includes all-time Thai favorites such as tom yum goong (spicy soup with prawns), beef massaman curry or papaya salad served with deep-fried chicken. Fine dining usually comes with top-of-the-range wines and Jahn also provides diners with an excellent choice of old and New World labels.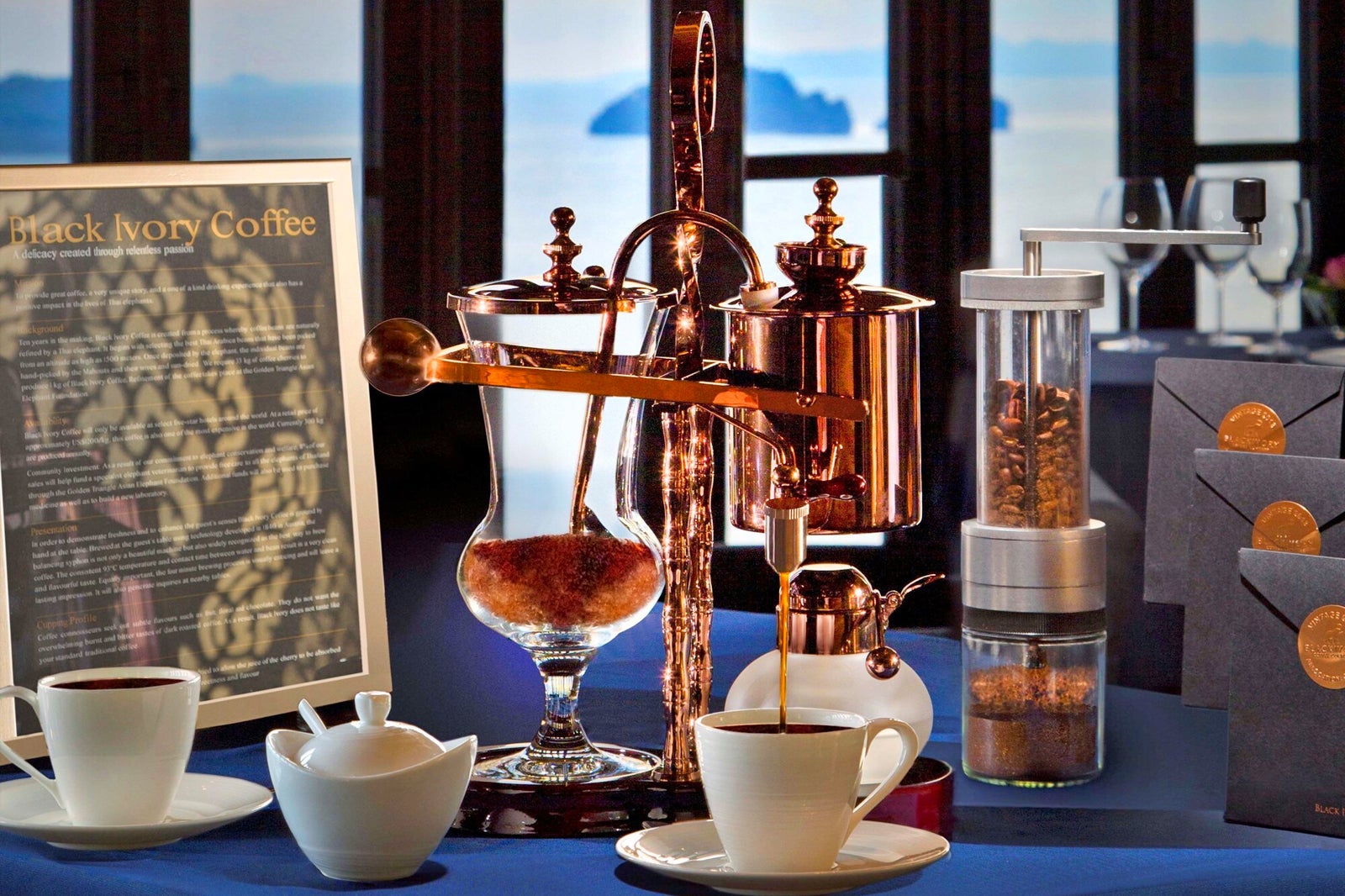 Jahn Restaurant at Conrad Koh Samui
Location: Conrad Koh Samui, 49/8 Hillcrest Road, Taling Ngam, Koh Samui, Surat Thani 84140, Thailand
Open: Daily from 5 pm to 11 pm
Back to top