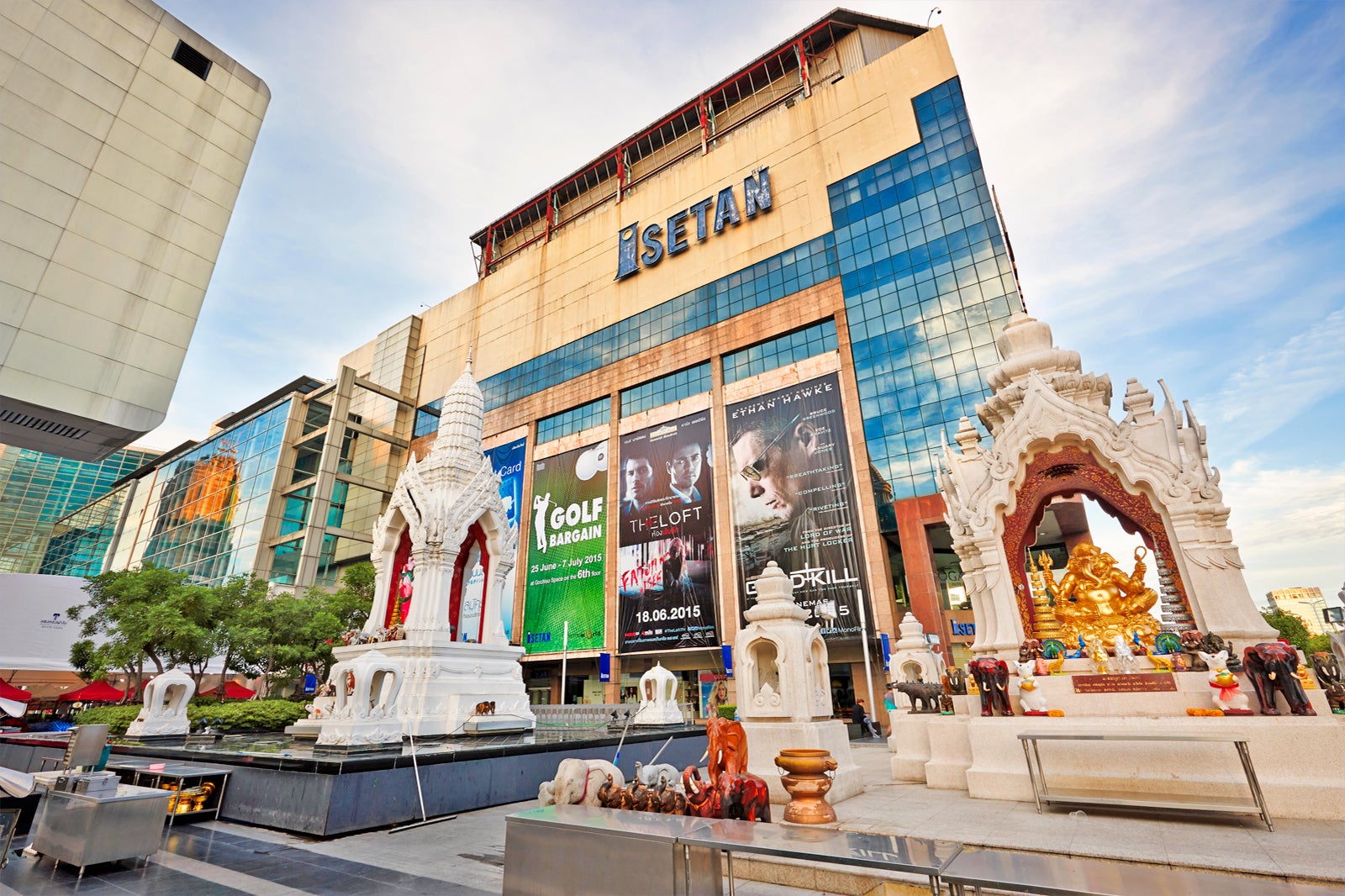 Isetan at Central World in Pathumwan is the Bangkok branch of the well-known Japanese department store. The name has an exclusive-sounding quality to it, and if you have visions of Louis Vuitton showpieces, you're not far off. If there are brands the Japanese go moggy for, LV and Anna Sui are definitely among them.
Louis Vuitton handbags are one of the marks of desirability in modern-day Japan. While Isetan caters to a specific Japanese clientele, it does have an incredibly attractive supply of international as well as local products too. No-nonsense cosmetic counters stock the solution to your beauty needs and desires.
Isetan Bangkok highlights
Besides attracting the fashionable, families with kids visiting Isetan Bangkok will be drawn by the Kid's Department and enjoy offerings like Lego. For bookworms, Kinokuniya has a prominent presence here.
If you fancy a bottle of sake, look no further than the supermarket that has many Japanese products as well as some hybrid Asian items. Also, look out for the darling eateries, such as Minamoto Kitchoan which offers authentic confections straight from the Land of the Rising Sun.
Other things you can expect to find in glorious abundance are business suits, briefcases, bonsais and lots of little boxes of precious mementos – ornamental fans, lace gloves, and tabi (split-toed socks). You can even have your business name cards printed on the 4th floor.
The Isetan Department store conveys that special attention to detail, a touch of delicacy that almost seems of another age. This thoughtfulness extends to the beloved who has to wait for their other-half to be properly outfitted, with benches alongside the escalators.
Isetan Bangkok
Location: CentralWorld Shopping Center, 4/1-4/2 Rama I Rd, Pathumwan, Bangkok 10330, Thailand
Open: Daily from 10.30am to 9.30pm
Phone: +66 (0)2 255 9898
Back to top