Iguana Beach Club is a cool, chilled-out venue located on a tiny exclusive beach between Kalim and Kamala beaches in Phuket. It's named after an iguana-shaped rock, which was spotted by the bar's owners while sunbathing there. Occupying a 20-meter-long beach, the place is flanked by granite boulders with views of the Andaman Sea, and to the right, the southern tip of Patong Bay.
Iguana Beach Club has separate bar and dining spaces. Large leather-like cushions and small tables are set up about 1 meter above the sand. There are additional tables installed on small terraces built in the rocks overlooking the sea. Its parking lot can only fit up to 4 cars, so get there early if you're driving to the beach club.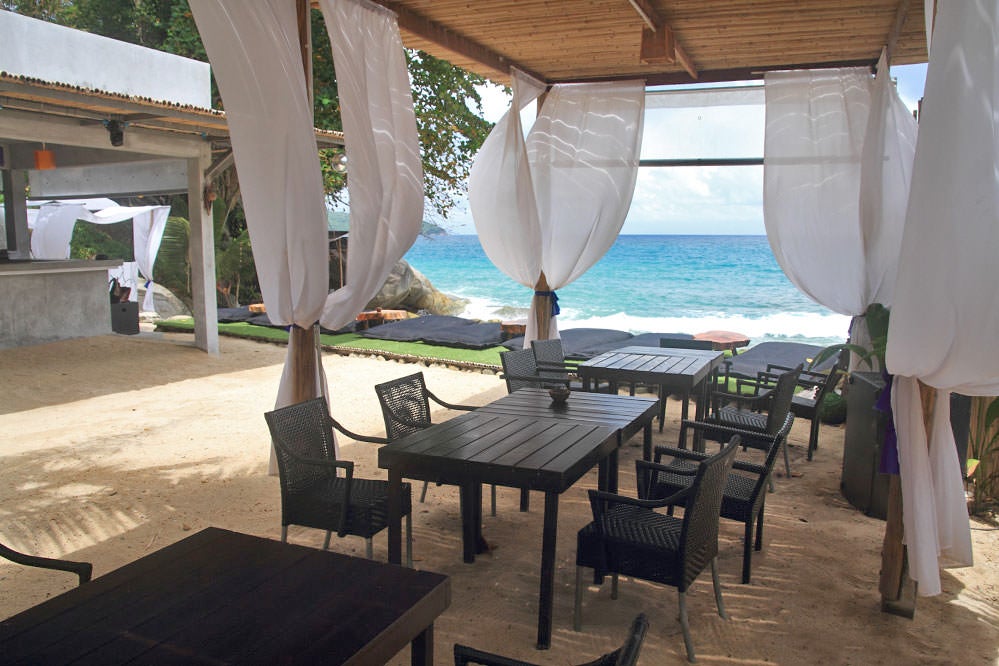 Highlights of Iguana Beach Club
During the day, Iguana Beach Club plays soft R&B to emphasize the serenity of the place. You can enjoy sunbathing on the sunbeds or indulge in a Thai massage. Snorkeling equipment is available for you to discover the colorful marine life along the rocky shore.
The atmosphere changes at sundown, between 6pm and 7pm. On certain days, the sky is an outstanding scene with a fading mix of pink, violet and blue. The music beats accelerate slightly as the evening arrives, drawing partygoers to Iguana Beach Club. Twice a month, special parties with DJs rock the place until late.
Food-wise, Iguana Beach Club in Phuket has a short menu of local and international dishes. Standouts include spring rolls, French fries, shrimp wonton soup, crab/shrimp fried rice, and spaghetti carbonara.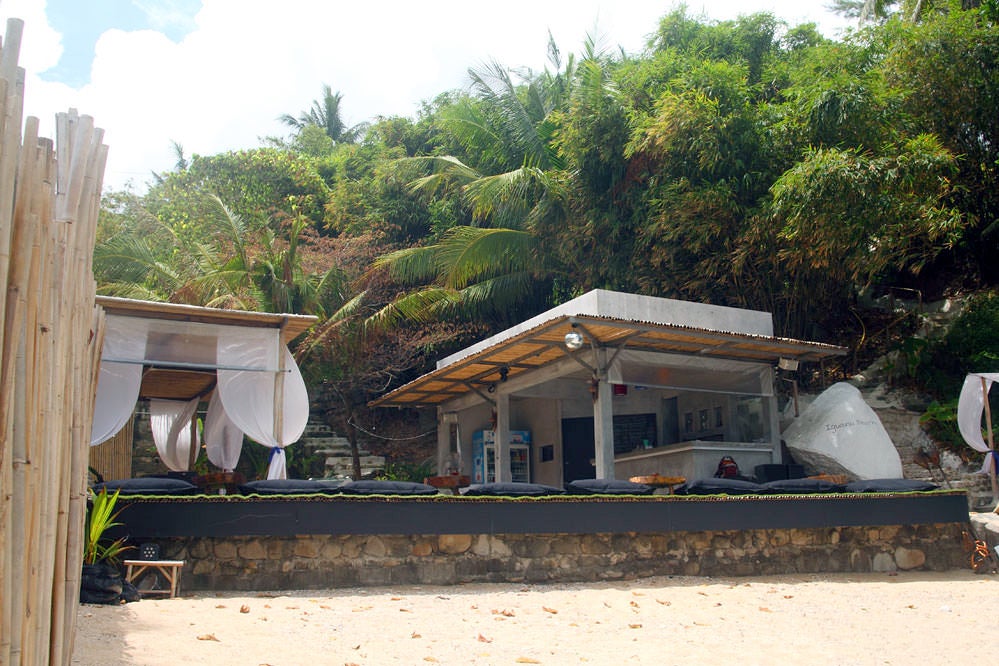 The drinks list consists of Thai and international beers, red and white wine, spirits, champagne, and cocktails. Iguana's signature drinks include Honey Hip (honey and lime without alcohol) and Honey Deep (vodka, honey and lime).
Iguana Beach Club in Phuket is a cool and intimate venue worth a visit for its out-of-the-way location and tranquillity. If you come with a group of friends, it's an excellent place to enjoy a late afternoon in Patong.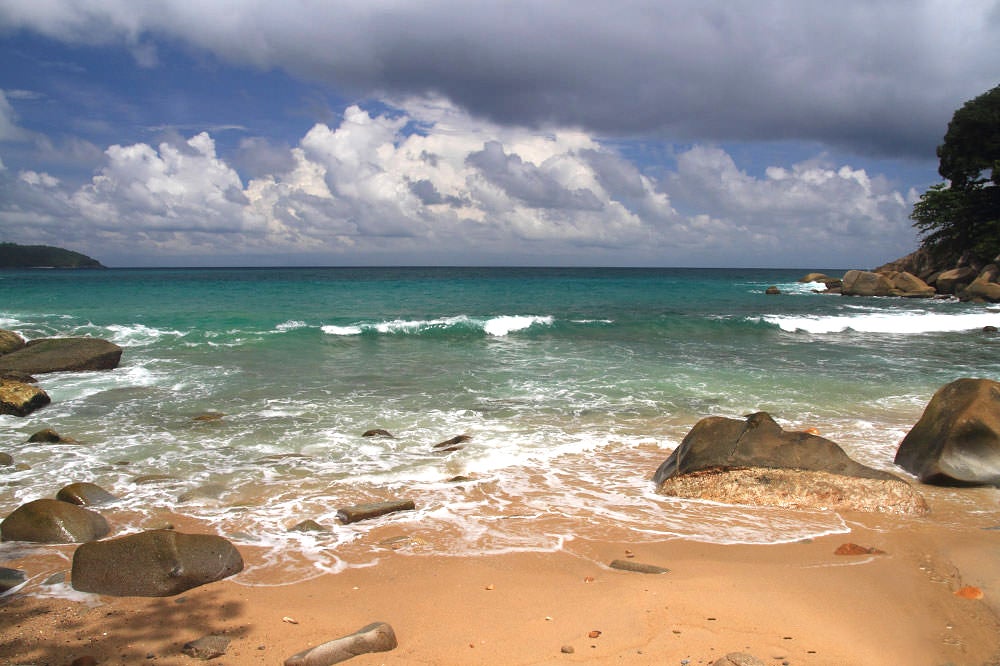 Iguana Beach Club in Phuket
Location: Phrabaramee Road, Kalim Beach, Patong, Phuket 83150, Thailand
Open: Daily from 10am to 8pm
Phone: +66 (0)81 415 1615
Back to top