Hin Lad Waterfall Temple (Wat Namtok Hin Lad) is a Buddhist shrine within an evergreen tropical jungle, just before a trail leading up to the famous Hin Lad Waterfall. It's around 3.1 km southeast of Nathon Town in Koh Samui. A stroll around Hin Lad Waterfall Temple can be very enjoyable as there are plenty of spots for practicing your photographic skills.
This forest monastery is usually busy on weekends – locals visit the temple to make merit and enjoy a picnic at the nearby waterfall. The temple is well shaded and calm, making it an excellent place to unwind and relax. It has a lovely garden, walking path, various Buddha images, religious sculptures and a meditation area.
Hin Lad Waterfall Temple in Samui - one of the highlights of 19 Must-See Temples in Koh Samui (Read all about Koh Samui here)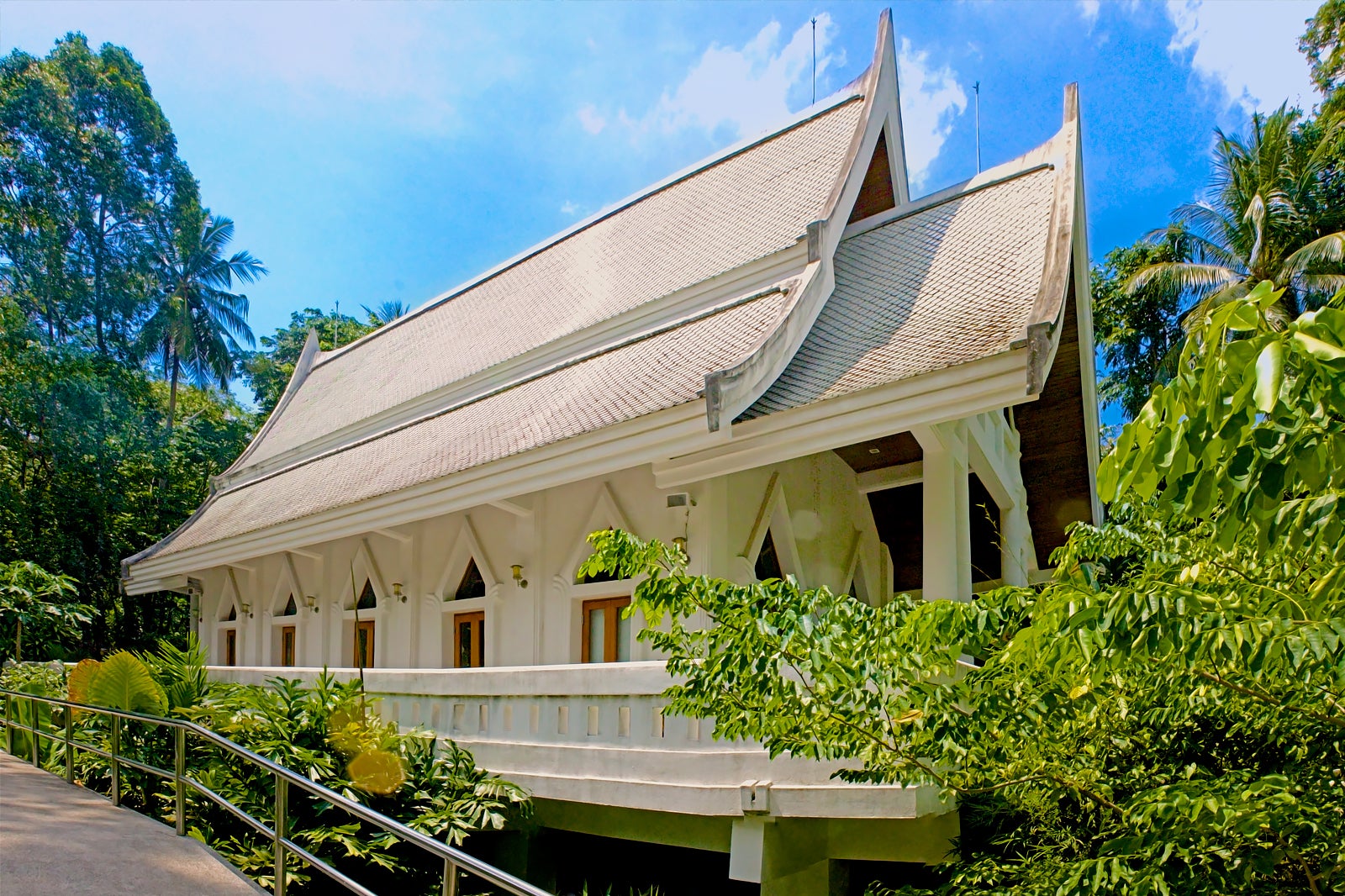 What are the highlights of Hin Lad Waterfall Temple?
Hin Lad Waterfall Temple is a small, peaceful temple located on the left of the Hin Lad Waterfall trail. Cross over the bridge and stop for a moment to feed the fish (you can purchase food at a restaurant near the bridge). An interesting Buddha image stands back to the right in a small natural, niche formed in the side of a large boulder, with lush vegetation surrounding it.
Signs – posted at intervals along the temple pathways – contain sayings of wisdom in Thai and few in English such as, "Nowadays, many people suffer mainly from their own (negative) thoughts."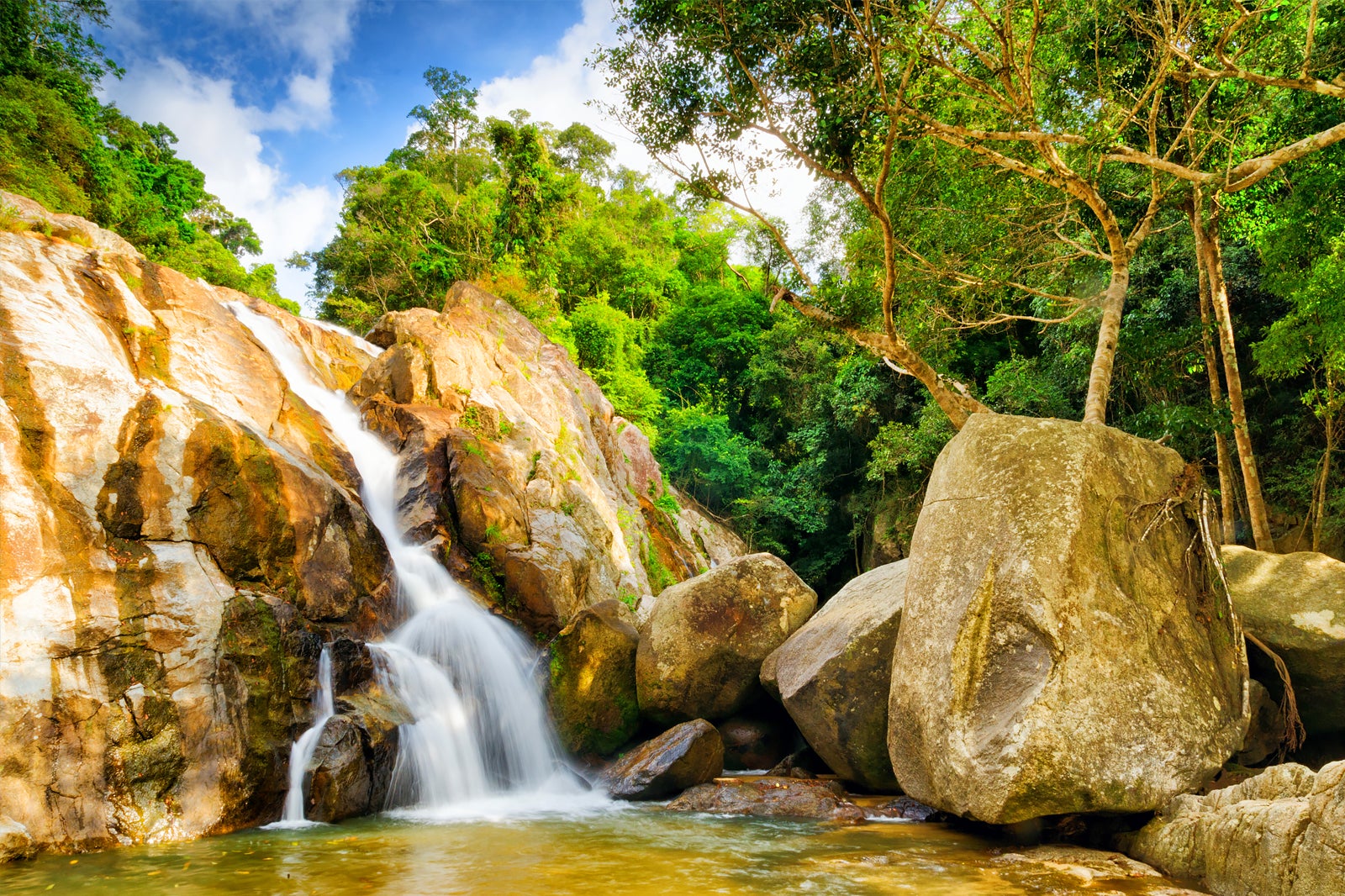 Good to know about Hin Lad Waterfall Temple
The temple has long been a getaway spot for many Thais who need a break from their daily routine. Some come here for self-healing and to overcome personal challenges such as bad relationships and work problems through regular meditation workshops assisted by monks, nuns, and trainers.
Hin Lad Waterfall Temple is open year-round but the best time to visit the waterfall is during the rainy season. You can admire the powerful work of nature and take a dip in the large and small freshwater pools. Bring along a bottle of water and a good pair of walking shoes as the hike up to the falls will take about 20 to 30 minutes.
There are several local restaurants on the same road in case you need to get lunch or a snack before venturing out into the jungle.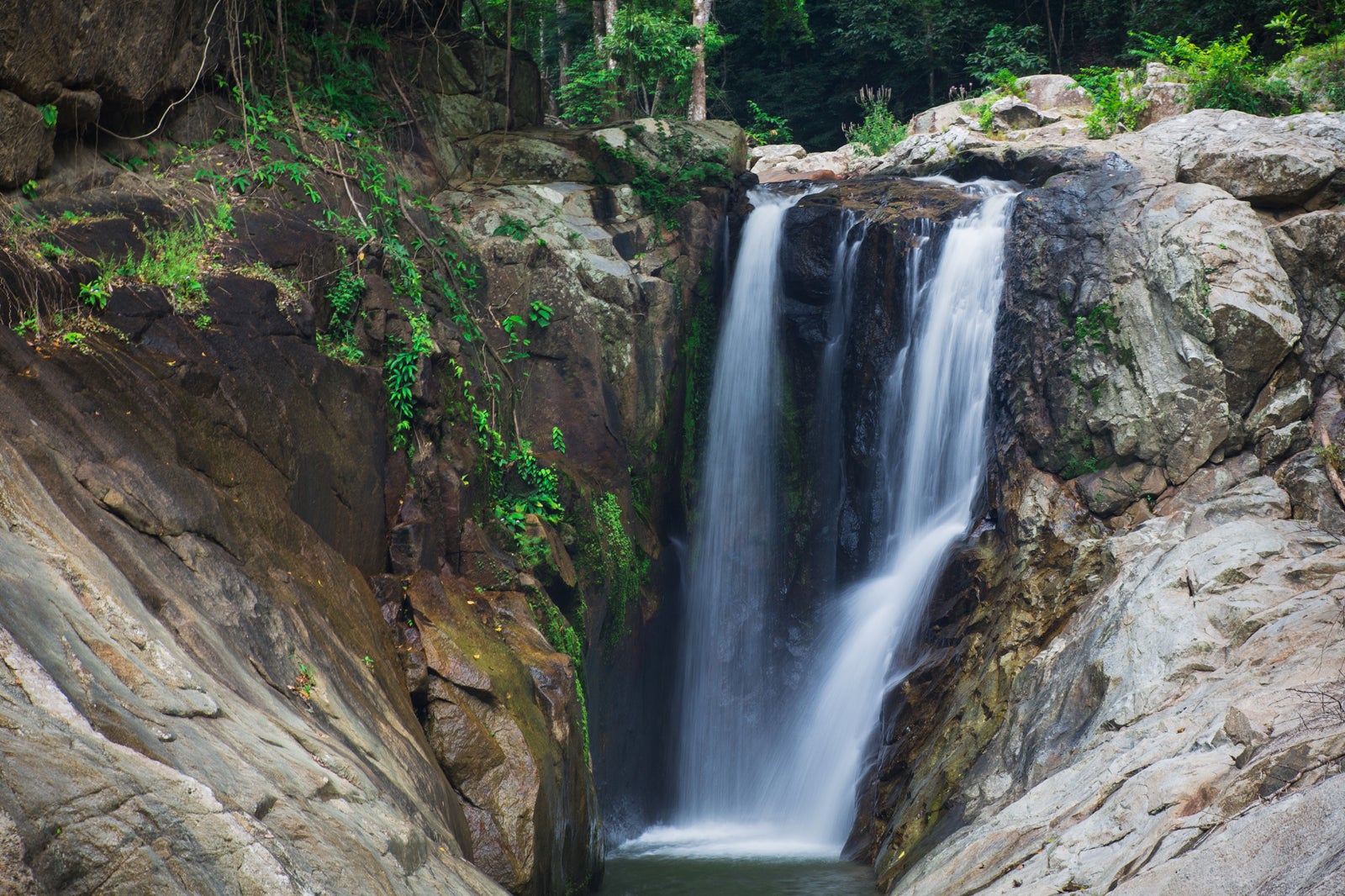 Hin Lad Waterfall Temple in Samui
Location: Moo 2, Ang Thong, Koh Samui, Surat Thani 84140, Thailand
Open: Daily from sunrise to sunset
Phone: +66 (0)92 331 9568
Back to top