3 Great Cafes and Cake Shops in Phuket
Phuket's Cake & Coffee Shops
Phuket is home to many great coffee and cake shops, particularly in Phuket Town. The selection ranges from simple patisseries to chic and sophisticated coffeehouses, with exotic selections of beverages and snacks available in elegant surroundings. Some have a more bohemian approach and combine relaxing with a hot drink and a sweet snack with reading a good book. They all provide a welcome break from exploring Phuket Old Town.
With its large French expatriate community and historical European influences, the pastries available at the best coffee and cake shops in Phuket are effectively unrivaled throughout Thailand. The cakes, in particular, show a great flair for creative baking and are as beautiful to look at as they are divine to taste. If you need somewhere to rest your travel-worn feet for a few minutes and recharge for another blast of exploration, the places below are ideal for you.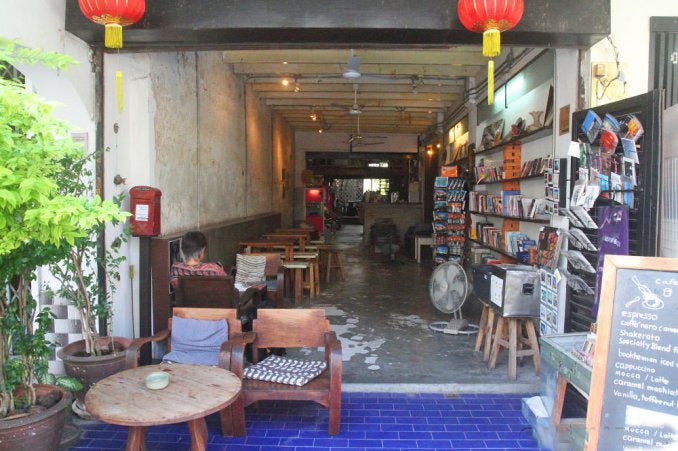 Bookhemian 2521 is a rustic-themed cafe in Phuket Town, complete with concrete floors, lots of Thai-language books, sketches of Phuket Town on its chipped concrete walls, a shelf of DVDs, foreign books and postcards. Bookhemian 2521 Cafe is quite popular among youths and tourists. You can enjoy iced coffee or latte for around 100 baht. If you're feeling peckish, there's a glass-fronted fridge with homemade cakes.
Location: 48 Thalang Road, Phuket Town, Phuket 83000, Thailand
Open: Monday–Thursday from 10am to 5pm, Friday–Sunday from 10am to 8pm
Phone: +66 (0)81 788 5901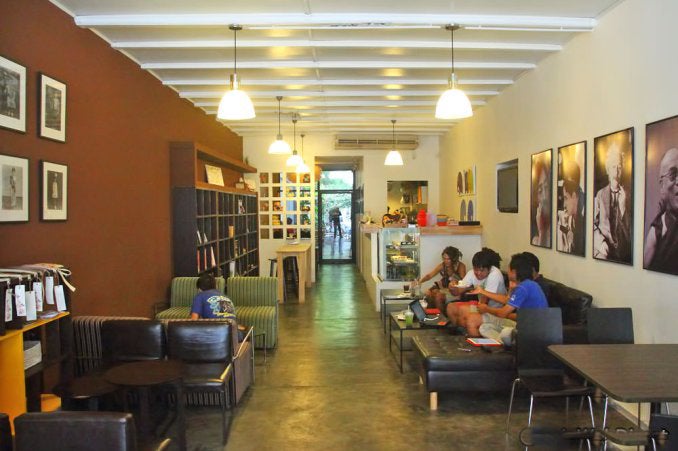 Macchiato House is a tasteful café with large monochromatic photos of famous personalities decorating its front section, 2 computer terminals (with free Wi-Fi), purses and bags for sale, and lots of magazines. It also smells deliciously of quality coffee, but you can also enjoy an impressive range of teas.
The back of the cafe has a fan-cooled garden space with wooden chairs and tables. Macchiato House specializes in homemade cakes – our favorites include the banana, blueberry, orange, and cheesecake.
Location: 48 Thalang Road, Phuket Town, Phuket 83000, Thailand
Open: Monday–Thursday and Saturday from 9am to 7pm, Sunday from 9am to 8pm (closed on Fridays)
Phone: +66 (0)96 692 6292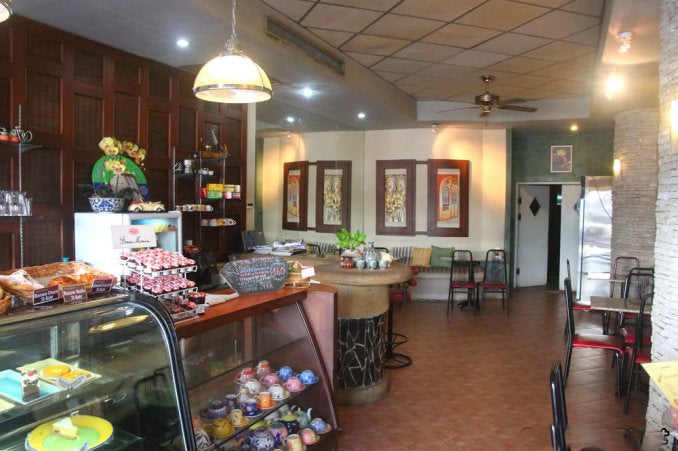 Siam Bakery is a Phuket Town institution, where you can enjoy sandwiches, savory croissants, viennoiseries and cakes at rather affordable prices. This French-owned shop is quite simply one of the best places to enjoy a light lunch with coffee. A must-try is the ham and cheese, served with baguette. Decor-wise, Siam Bakery is quite simple, save for a small display of quirky and colorful crockery.
Location: Yaowarat Road, Talat Nuea, Phuket Town, Phuket 83000, Thailand
Open: Monday–Saturday from 8am to 6pm (closed on Sundays)
Phone: +66 (0)76 355 947
Back to top