The Gibbon Rehabilitation Project (GRP) operates in the old tropical forest around Bang Pae waterfall, Phuket. Since 1992, the wildlife conservation effort set out to improve the welfare of gibbons that were hunted or mistreated. GRP staff and volunteers take care of these creatures, releasing them into the wild once they're rehabilitated. A hunter destroys 3 gibbon families on average, taking the babies alive to sell them as pets. GRP aims to bring an end to this dark practice.
Gibbon Rehabilitation Project - one of the highlights of 9 Great National Parks in Phuket (Read all about Phuket Province here)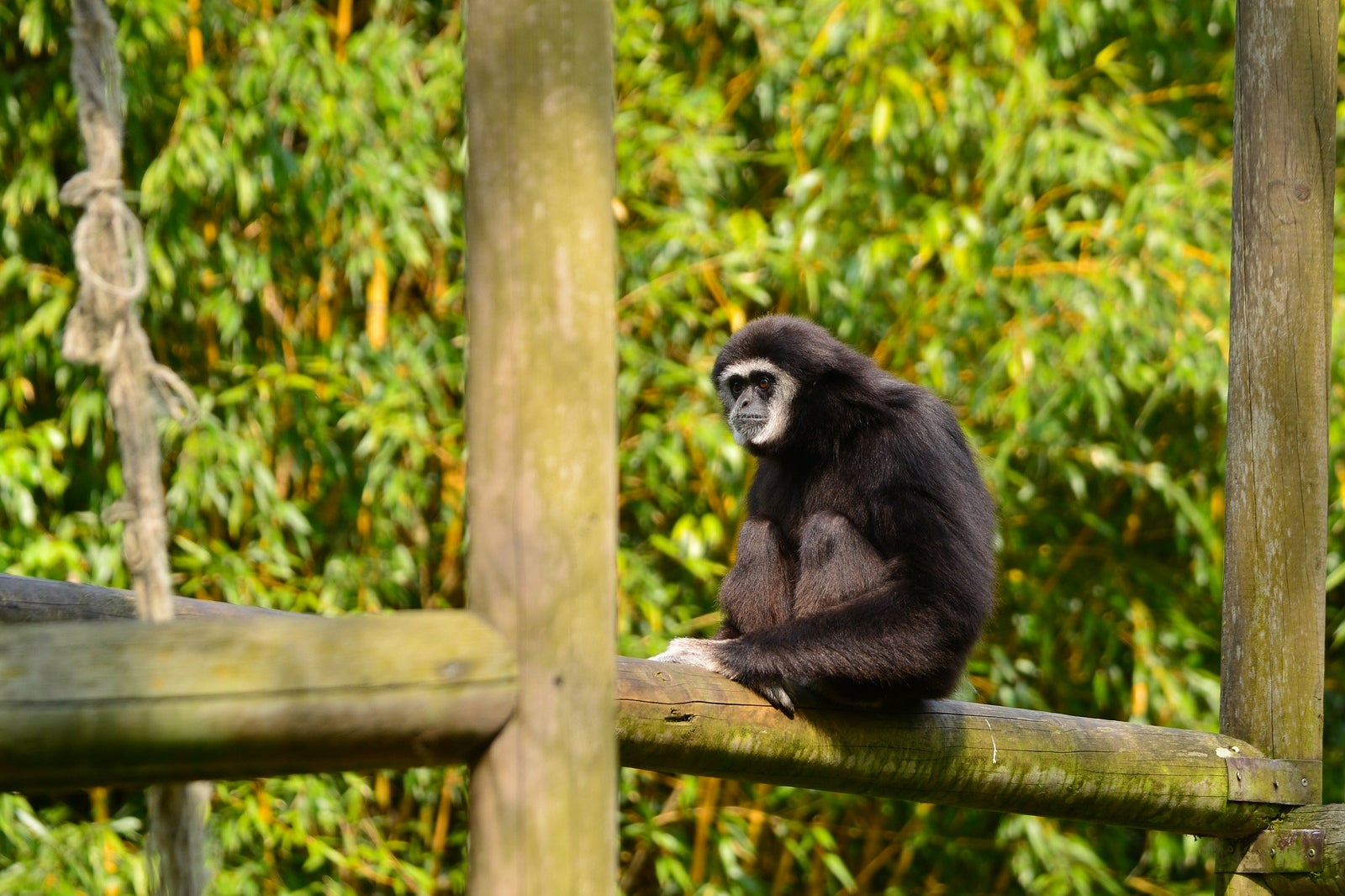 Highlights of the Gibbon Rehabilitation Project
The white-handed gibbon used to be Thailand's most common gibbon species, but there weren't many left in the jungle due to poaching. Young gibbons, with their big eyes and childlike behavior, are attractive to people – it's difficult not to be drawn to their cuteness when seeing one for the first time.
But as the gibbons grow older, stronger, more aggressive and less cute, their 'owners' often no longer have a use for them. They either hand them over to the GRP or simply abandon them.
The project has more than 60 gibbons under its care. Newcomers are initially kept in a quarantine unit, where they are tested for any sickness. Once cleared, they are moved into roomy cages for observation, allowing them to adjust to nature. Before being released, the staff relocate the gibbons deep into the jungle, far from people.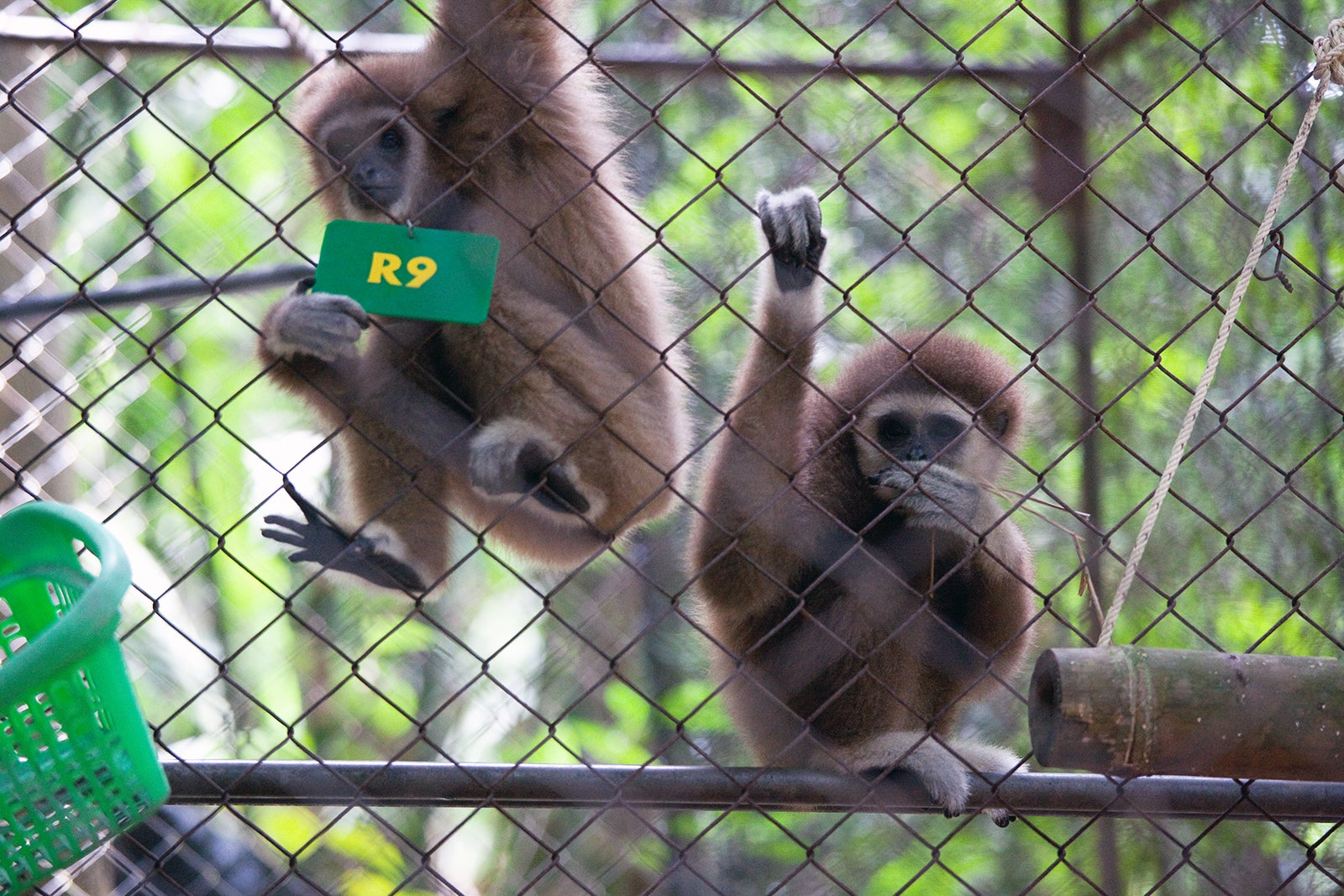 The Gibbon Rehabilitation Project has a mix of local staff and foreign volunteers working at the center. According to handlers, gibbons are very much like humans. They are unpredictable and have emotions.
Sadly, rehabilitated gibbons have a 50:50 survival rate after being released in the wild. After a few release attempts, their first successful release was in 2002. Despite the challenges, the Phuket facility is the only one in the world with a considerable success rate in rehabilitating and releasing gibbons.
Good to know about the Gibbon Rehabilitation Project
When visiting the center, you can see the more recently arrived gibbons, but only through bars and from a distance of at least 2 meters. You're not allowed to feed or touch the gibbons. You may take photos, but turn off the flash as it can scare them.
There's an interesting presentation about the GRP's work. Details of each gibbon are posted in both Thai and English. The project spends an average of 200,000 baht a month, almost half of which is spent on food and medicine. Proceeds from the sale of small souvenirs at a small shop go towards the conservation's efforts.
Gibbon Rehabilitation Project is within the Khao Phra Theaw National Park, which charges an entry fee of around 200 baht for foreigners. Entrance to the GRP is free.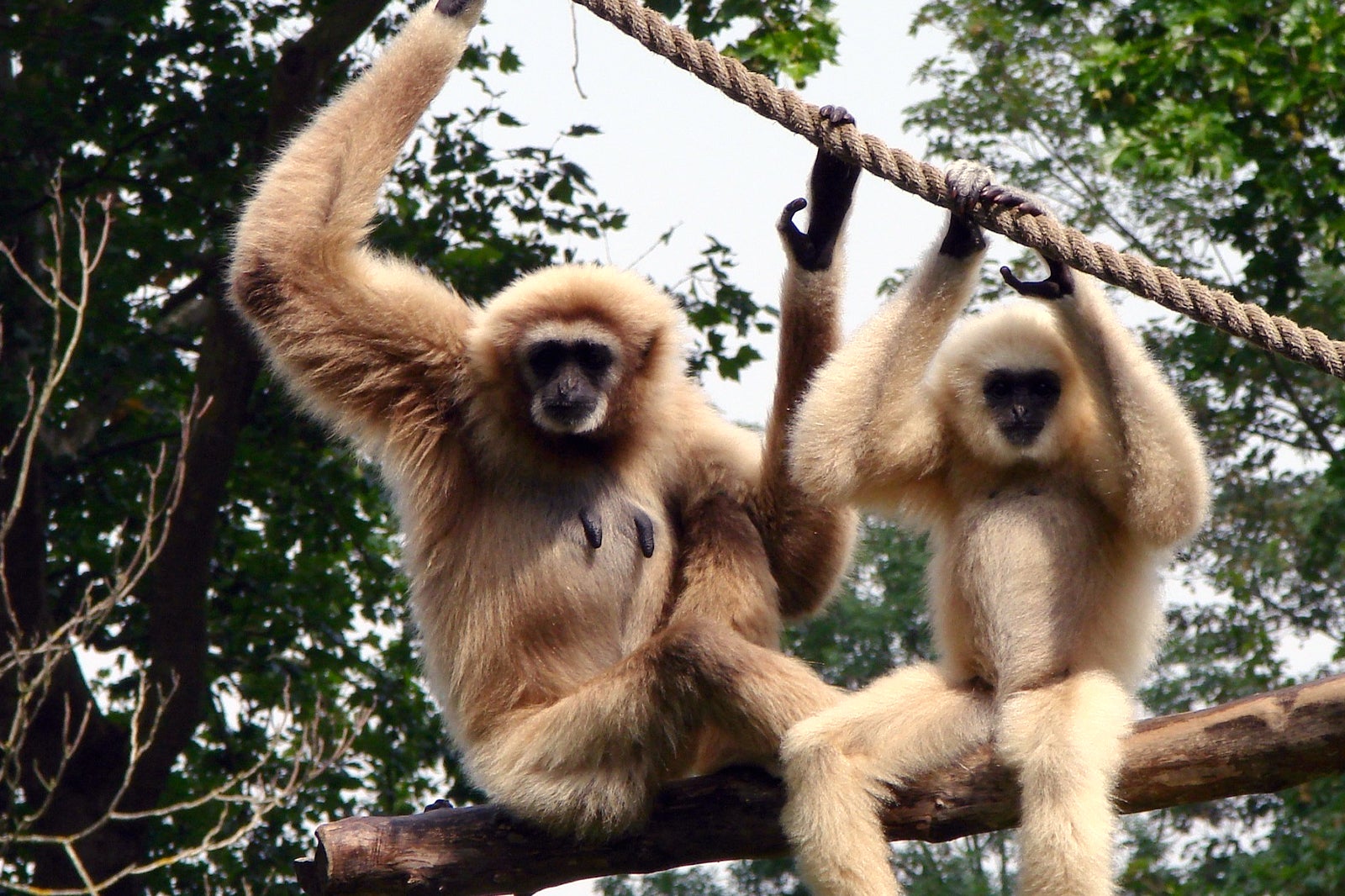 Gibbon Rehabilitation Project
Location: Bang Pae Waterfall, 104/3 Moo 3, Pa Khlock, Talang, Phuket 83100, Thailand
Open: Daily from 9am to 4.30pm
Phone: +66 (0)88 590 9714
Back to top