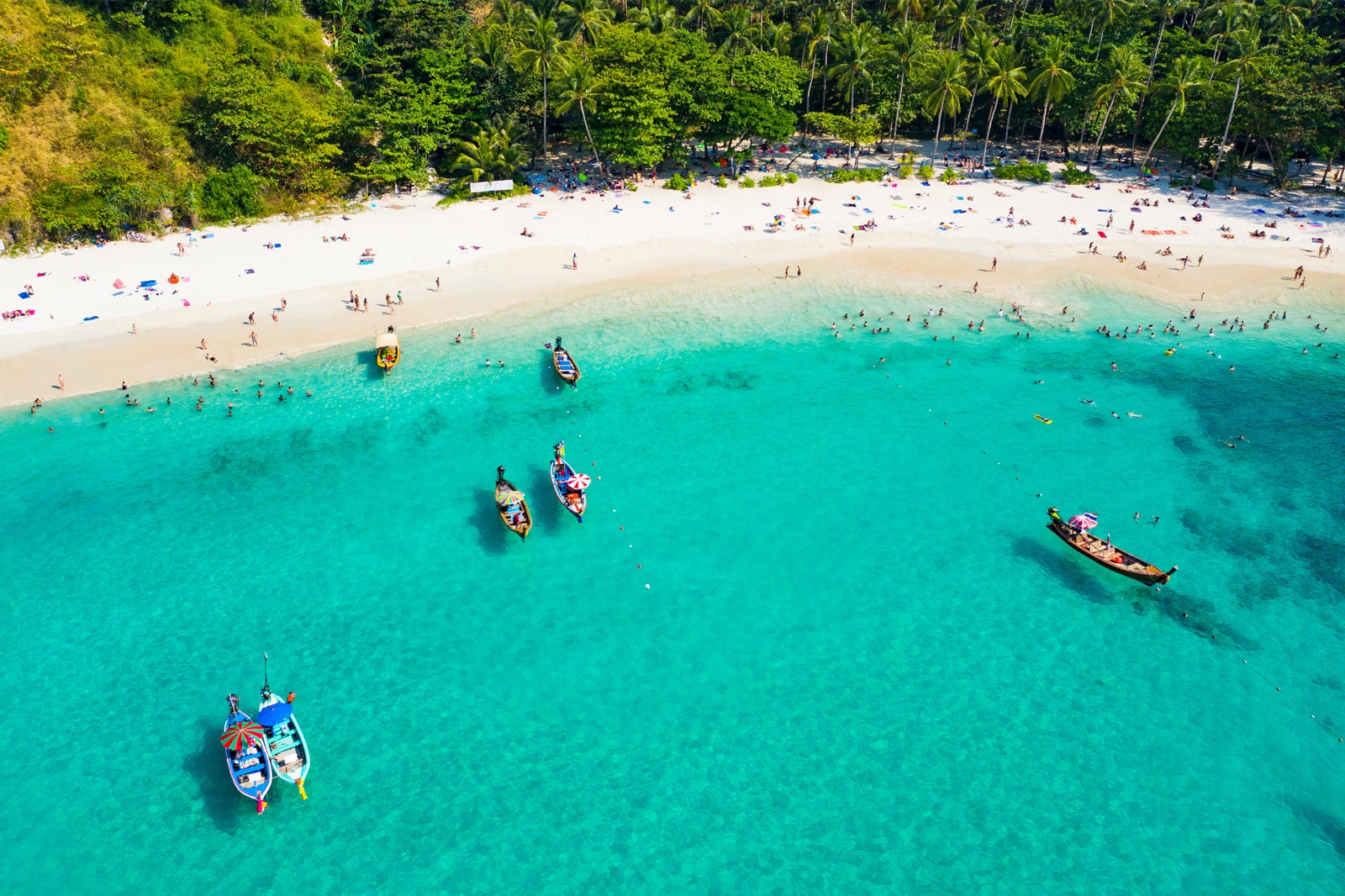 Freedom Beach in Phuket is a 300-meter-long strip of white sand near Patong. The beach is set in a superb bay dotted with granite rocks and surrounded by hills covered by a thick jungle. Its exclusivity comes from its rather challenging accessibility, but it's well worth the effort.
Apart from sunbathing, you can enjoy beach soccer (2 mini-goals are available), beach volleyball, and snorkeling in the area. The shallow waters at both ends of the beach are home to superb underwater life. There are no jet-skis or noisy marine leisure activities at Freedom Beach – the only audible engines are those of the long-tail boats in the distance.
Freedom Beach in Phuket - one of the highlights of 33 Best Things To Do in Patong and 10 Best Beaches in Phuket (Read all about Phuket Province here)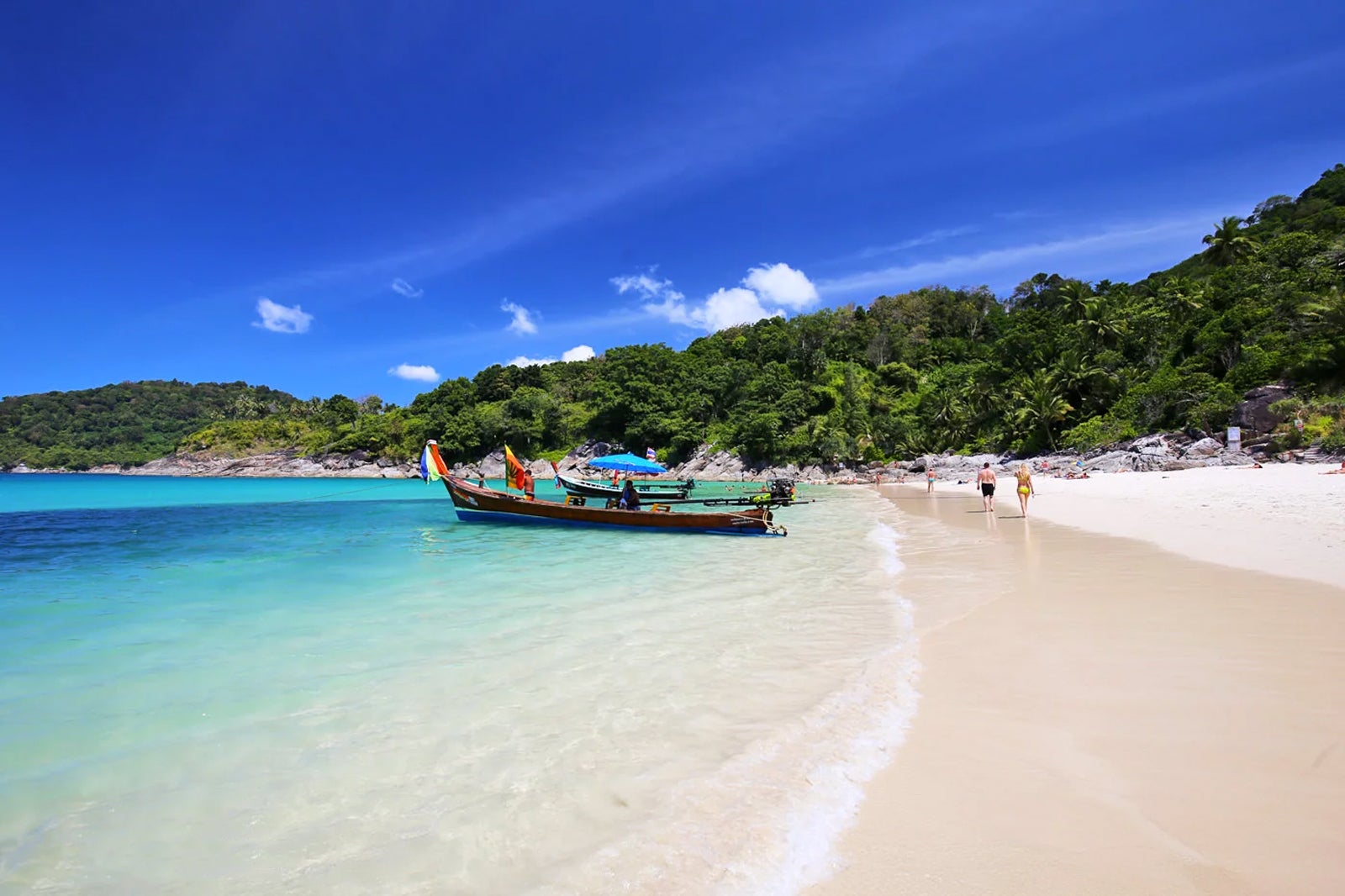 How to get to Freedom Beach
A jetty at the southern end of Patong Beach has long-tail boats that can take you to Freedom Beach. It usually costs around 1,100 to 1,500 baht for a roundtrip. It's quite pricey as it takes only 10 minutes to get there, but it's the only option for those who aren't able to tackle the physically demanding walk to the beach.
There are 2 ways to get to the Freedom Beach parking lot, located some 200 meters above the bay. If you're coming from the southern end of Patong Bay, follow the road that climbs up the hill, turn left at Amari Coral Beach, pass Baan Yin Dee Resort and, at the bottom of the hill, take a left toward Avista Hideaway Resort which is 700 meters away from the Freedom Beach parking lot.
The other entrance to the same road/path is just before the top of Patong Hill, on the road from Patong to Karon Beach. Coming from Patong, the path to Freedom Beach parking lot is on the right, just after Rasta Baby Bar (on the left-hand side of the road).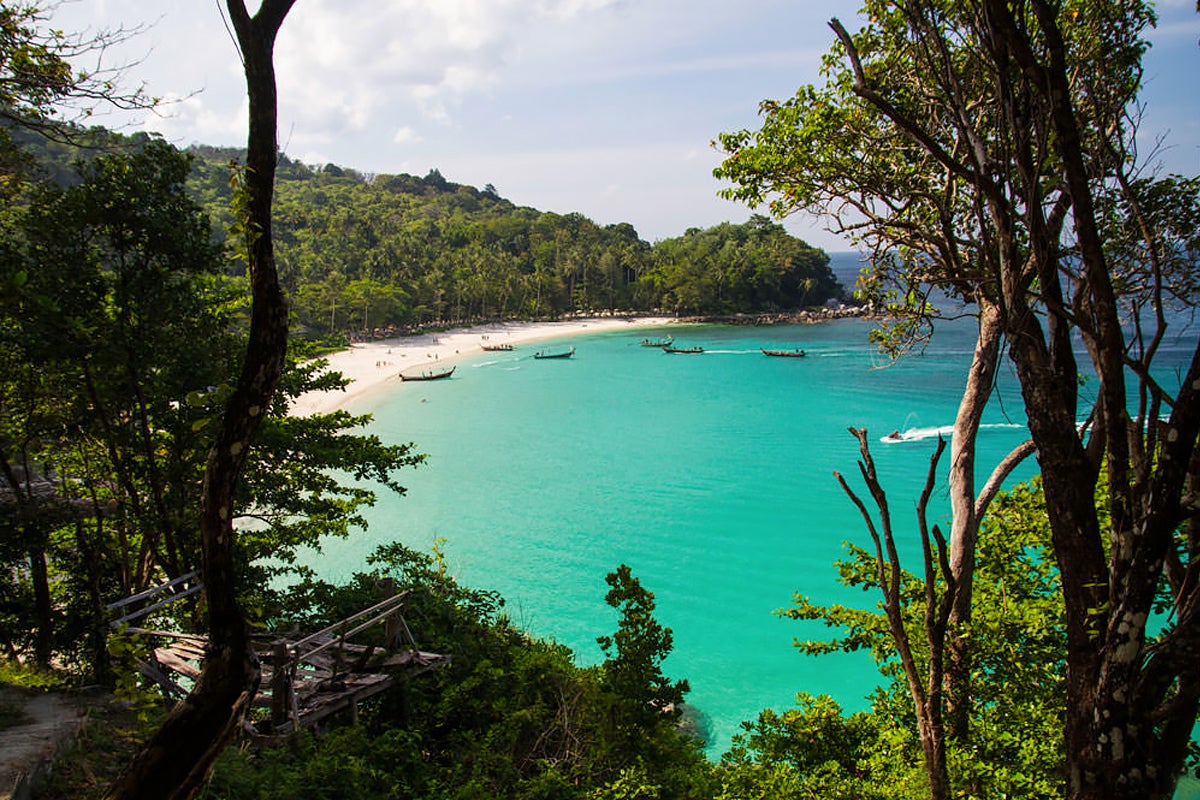 Highlights of Freedom Beach in Phuket
Freedom Beach has 2 distinct areas separated by the long-tail boats' landing spot. The northern side of the beach is arguably the best place to lay down your towel for sunbathing. If you want to take beautiful photos, climb the concrete stairs for panoramic views of the beach from the hill.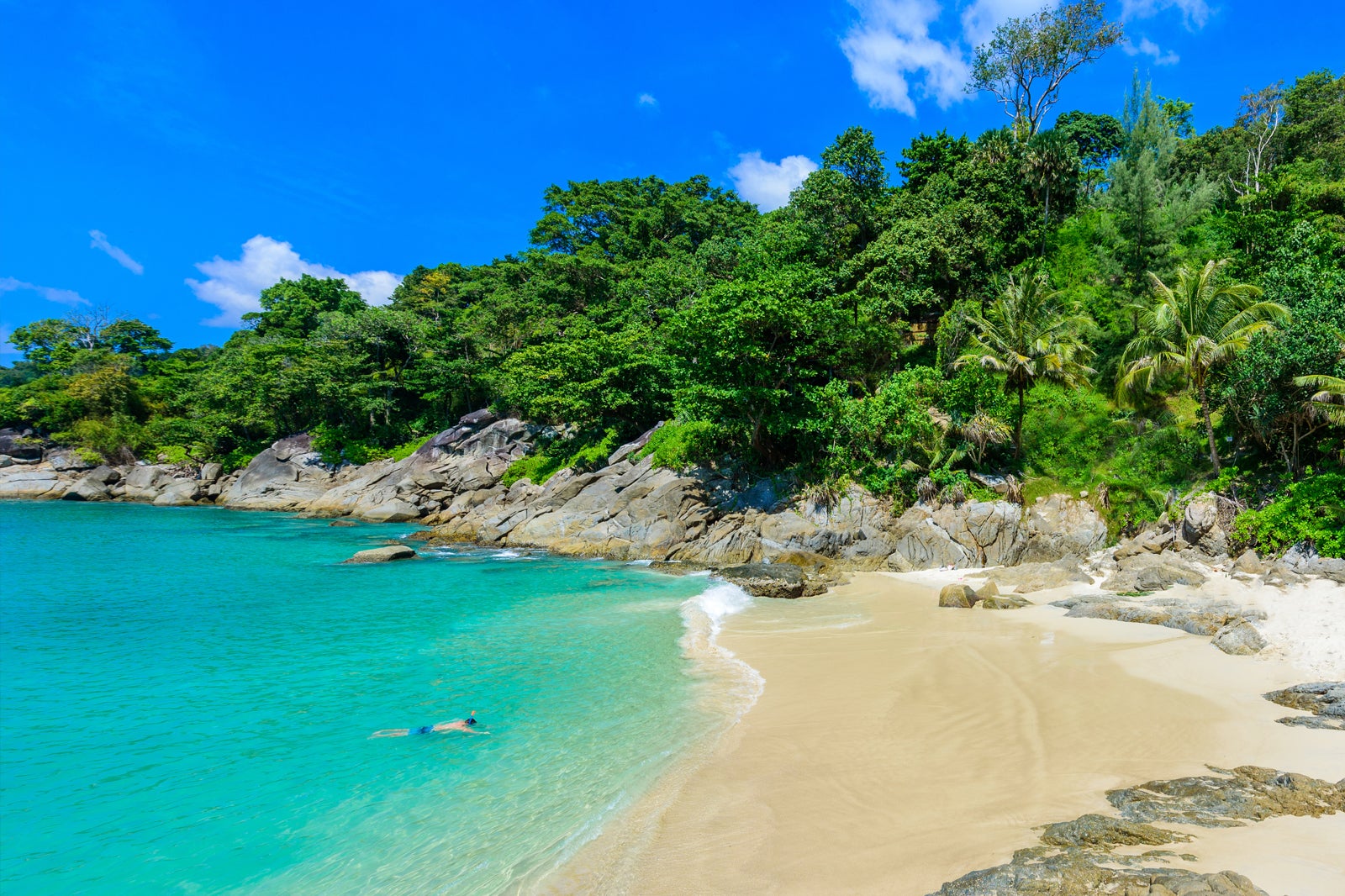 Freedom Beach in Phuket
Location: Patong, Kathu, Phuket 83100, Thailand
Back to top