Flight Experience Bangkok is a flight simulation center for young children (and adults) who dream of being pilots. The experience feels so realistic that this cockpit in Bangkok has even been used in films and TV shows. It isn't a bargain, but still costs significantly less than most flight simulators around the world.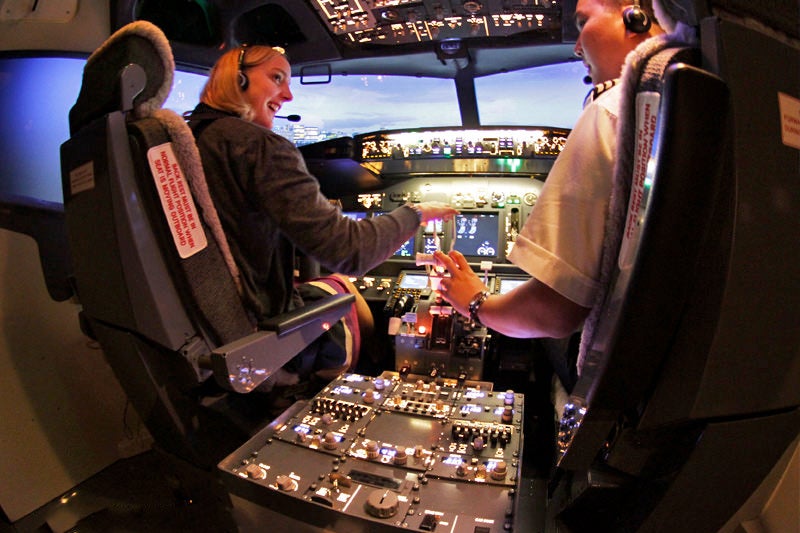 Flight Experience Bangkok's features
The setup is very professional and the fact your session is led by a genuine pilot makes the whole experience incredibly realistic. The simulator has the exact specifications as a real airplane and the staff members are all dressed like cabin crew.
The cockpit is the same size as you'd find in a genuine Boeing 737-800NG, and with the majority of buttons and switches linked to computers, this is more advanced than some of the simulators used by pilots for their initial training. There is even a live air traffic control you can communicate with, and face it: who hasn't dreamed of being in charge of the seat belts 'off' button?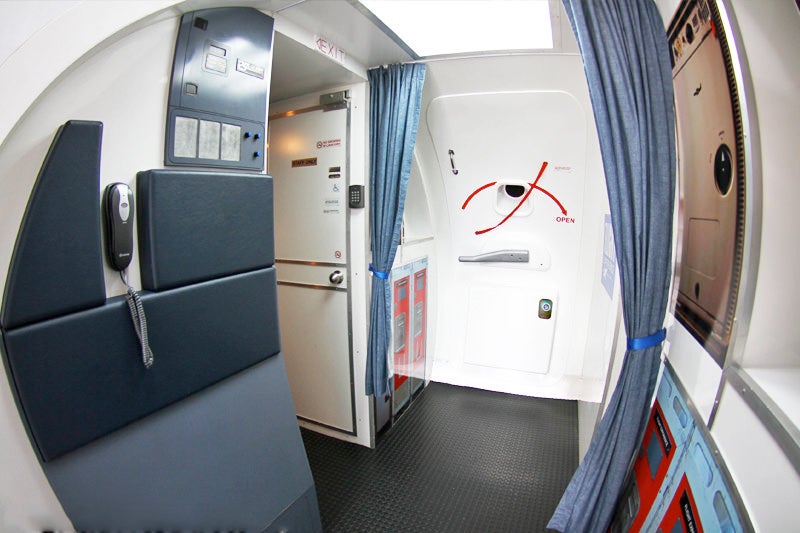 How your Bangkok Flight Experience goes
Before getting behind the wheel (or the 'yoke' as pilots call it), you're given a briefing by your instructor. All instructors have pilot's licenses so you don't feel too overwhelmed by everything. There'll be someone sitting next to you helping with the controls as much or as little as you need – but they won't let you crash.
A session here is suitable for anyone from children as young as 5 but also for those who want something far more genuine than flying on home computers. You'll have little sense of left or right, but the crew at Flight Experience are very friendly, helpful and speak great English, so even if you are a complete novice, you'll still get so much out of your flight.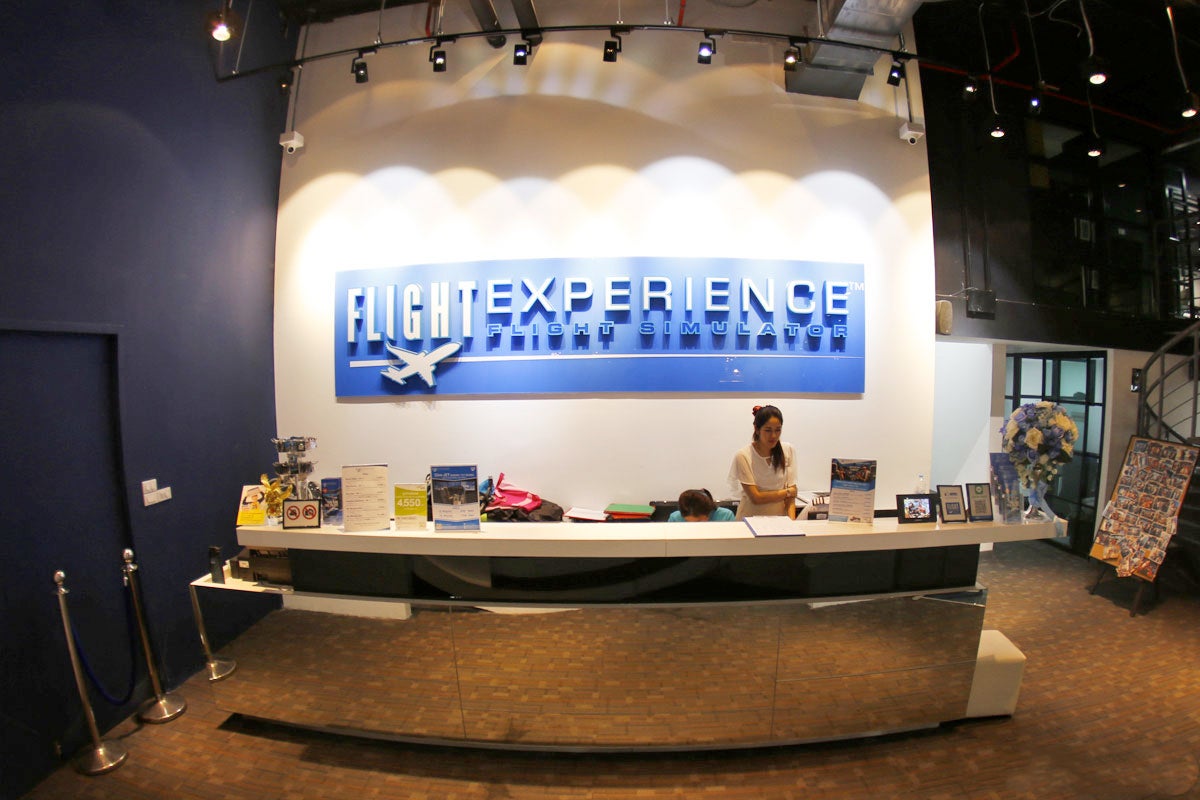 Fun piloting with Bangkok Flight Experience
Flight Experience Bangkok offers a choice of 24,000 airports to take off from, so you can pick Bangkok or even the airport closest to your town. In the 30-minute package, you get to do 2 takeoffs and landings. You can pilot a takeoff from Hong Kong and fly among the skyscrapers before landing.
Though the simulator is fixed, the audio and visuals are so good you really feel like you're in the sky. For more of a challenge, the simulator can replicate bad weather, and you could even be one of the first pilots to land in Bangkok when it's snowing!
Flight Experience Bangkok is on the 2nd floor of Gateway Ekamai Mall, which is connected to Ekkamai BTS Skytrain Station. A 30-minute flight costs around 4,550 baht, with their most popular 60-minute package priced at about 6,900 baht.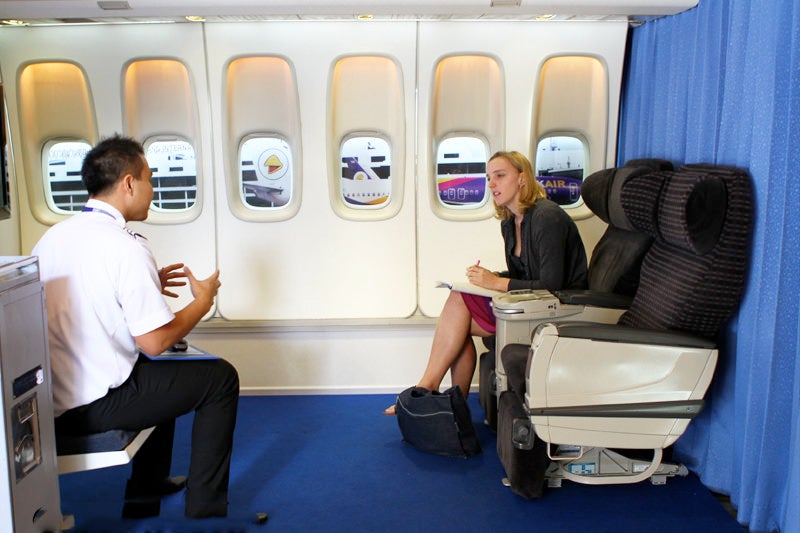 Flight Experience Bangkok
Location: Gateway Ekamai Shopping Mall, 2nd Floor, 22 Sukhumvit Road, Khlong Toei, Phra Khanong, Bangkok 10110, Thailand
Open: Daily from 10am to 9pm
Phone: +66 (0)2 048 9922
Back to top